Denzel Washington and Mark Wahlberg will have to make room in Los Angeles' celebrity-packed North Beverly Park neighbourhood now that The Rock has settled on his new mansion. The 3.6-acre Mediterranean-style property – built in 1992 by legendary rockstar Alex Van Halen – has been scooped now become The Rock's Beverly Park mansion for a cool US$27.8 million (AU$36 million). Chump change compared to the $100-million-plus tag some other properties in the neighbourhood have been listed for in the past.
Clearly, the bloke needs a decent amount of space to move around; and 15,000 square-feet of living space for the main house alone should surely do the trick. The property swells to include a 2,500 square-foot guest house, private tennis court, an elevator, indoor movie theatre, both outdoor and indoor swimming pools, a stacked state-of-the-art gym, as well as its very own baseball diamond. There's even an on-site music studio, obviously built for Van Halen.
According to CelebrityNetWorth, the red-roofed Tuscan style mansion was most recently owned by actor Paul Reiser before it was placed on the market earlier this year for US$30 million (AU$38.7 million). Clearly The Rock's been chiselling away at his bargaining skills, managing to shave over $10 million off the asking price.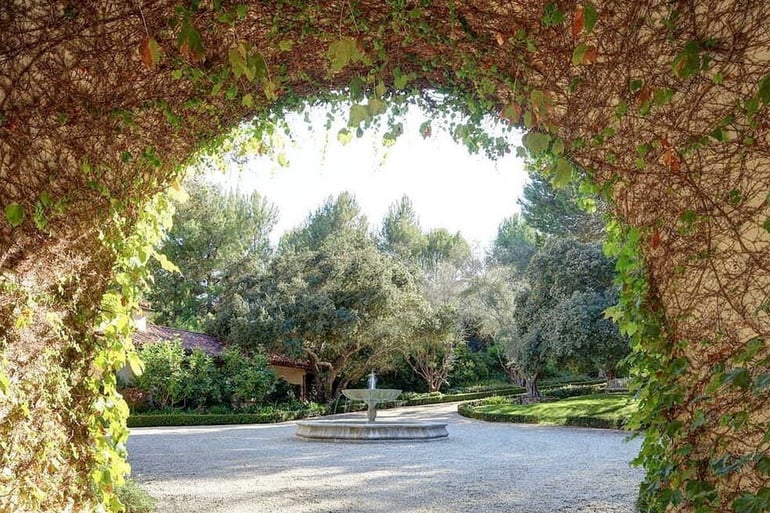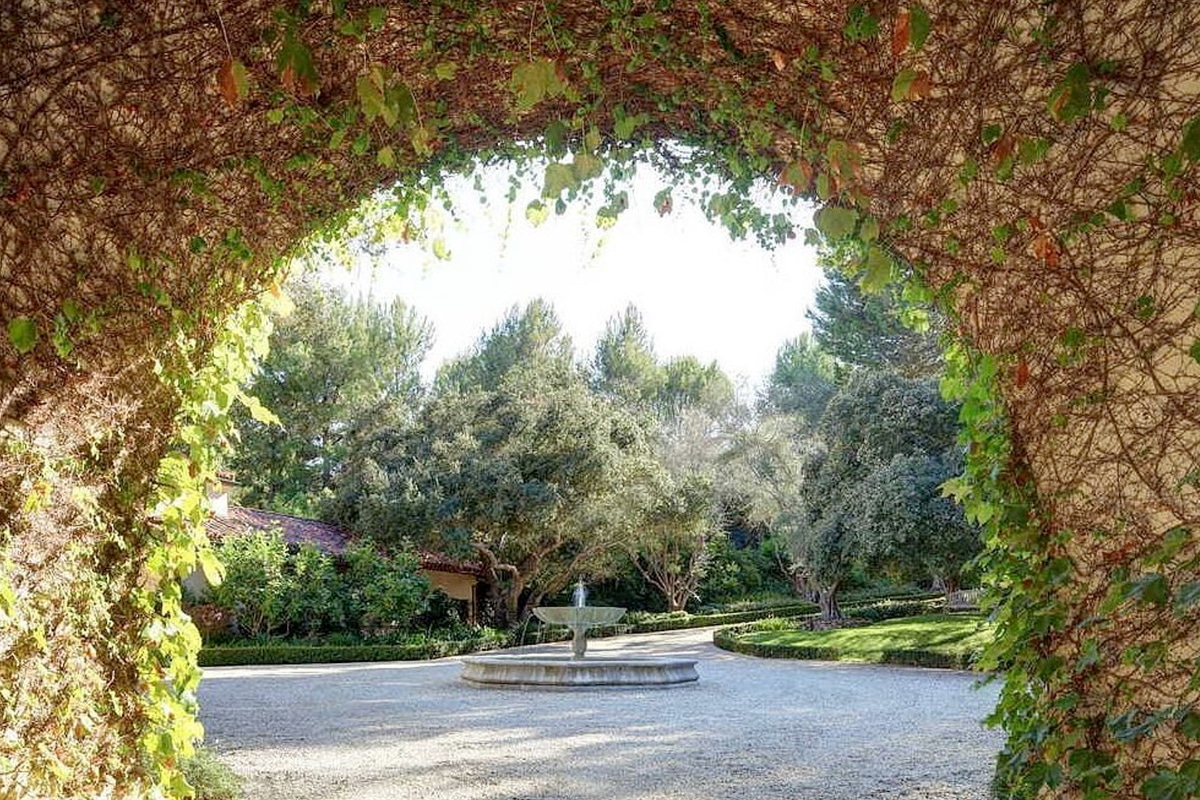 Dwayne "The Rock" Johnson, who was the world's highest paid actor of 2020, and his wife Lauren Hashian should be in particularly powerful company. In addition to Washington and Wahlberg, other big names that call Beverly Park home include Sylvester Stallone, Rod Stewart, Sofia Vergara, and Eddie Murphy.
Appropriate to the neighbourhood, The Rock's Beverly Park mansion is dramatic from entry-to-exit. The winding path that leads down to the 6 bedroom, 11.5 bathroom home snakes around a central fountain, flanked by archways blanketed by muted green window-pants, turrets, and loggias. If that can of visual feast sounds familiar, then you're mind is probably wandering a typical street in Tuscany right now.
Now check out more photos from The Rock's Beverly Park mansion below.