This ain't no hipster shit. These are the legits. The OGs. These are the unsung heroes. The lesser known gems. Where the drinks are strong and the lights are dim. Would we have it any other way? Fuck no.
Here are five of the best and coolest underground bars you'll find in Sydney.
Basement 152-156 Clarence Street, Sydney 2000
---
---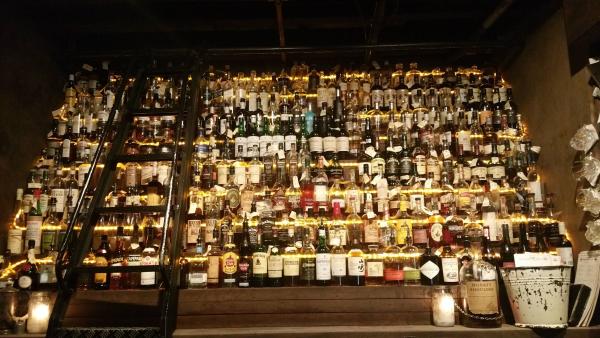 Baxter Inn is a tribute to ye olde whisk(e)y bars from a bygone era. Their selection is a renowned one, having been described as a "… collection that would make a strong man weak at the knees…". And the physical environment is one that bleeds with nostalgia. As one would expect, this place gets pretty busy, pretty often. Speaking from personal experience, I almost witnessed punches being thrown for a seat. Involvement from yours truly may or may not have occurred. Moving on…
61 York St, Sydney 2000
Walls lined with sewing machines, this one derives its name and theme from a love of threading needles. So much so the tables are sewing tables, complete with foot pedal. But fear not, as it isn't all bells and whistles. There's gumption to back the gimmick. Satisfying brews, well-crafted cocktails, and "boutique bites". This one is worth checking one.
28 Cronulla St, Cronulla 2230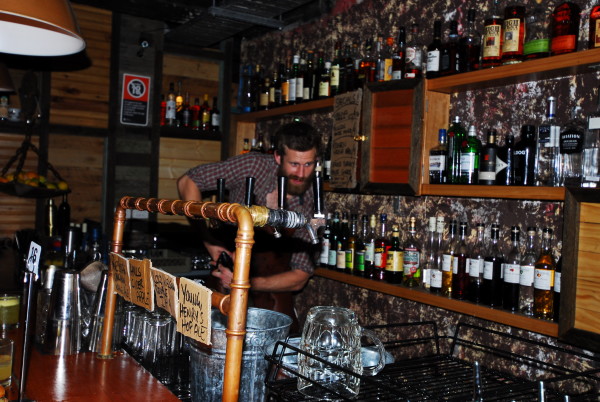 My absolute favourite bar in all of Sydney, this where you'll find (probably) the best Old-Fashioned across the East coast. Don't believe me? There's only one way to find out now, isn't there? Hidden away in a little corner of Cronulla, The Blind Bear never fails to impress with their range of cocktails.
Bonus: head upstairs to The Happy Panda for a solid Asian-fusion feed. Word on the streets is they've just updated their menu.
1/209 Clarence St, Sydney 2000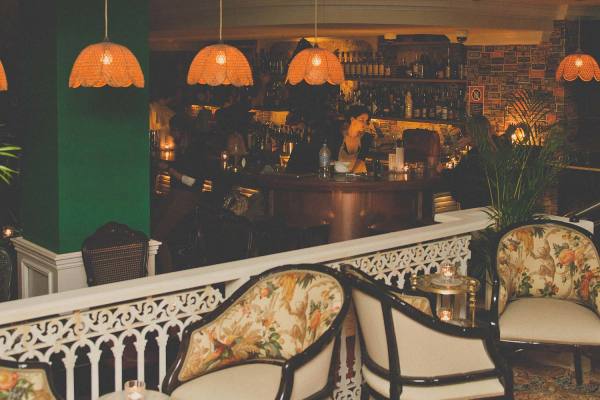 What better way to warm up this frosty Winter than to get into more of a Caribbean mood? Rum is the name of the game here, with a handpicked collection of over 250 local and international rums. Sourced both locally and internationally. These 250 selected varieties hail from all corners of the world, including but not limited to:
---
---
Antigua
Bermuda
Cuba
Jamaica
Martinique
Puerto Rico
Grenada
St Lucia
Trinidad
Tobago
Guatemala
Belize
Nicaragua
Costa Rica
Panama
Colombia
Venezuela
Guyana.
Some of the "… rarest and oldest…" of the world's most beloved rum brands, with some dating back as far as 1930. Impressive.
80 Commonwealth St, Surry Hills 2010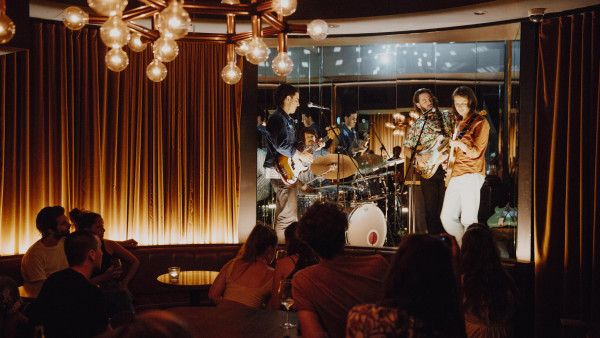 This place is an institution. Located in the Paramount building, it still retains the original Paramount screening room. Beyond that, Golden Age also hosts some of the most delightfully intimate musical acts free of charge. All they ask is that you order a drink or two. But really, with the quality of their menu and how outstanding their service is, you're still coming out on top.