Intentionally inflammatory headline aside, one of the world's all-time great Martinis (at least, in the universe where I long to spend my days) must surely be found at ARGO – Four Seasons Hong Kong's stonking new cocktail bar that, after a six-year redevelopment, finally flung open its doors last July. "Driven by innovation and shaped by the modern world," it is a venue possessed of grand, protean contrasts: the fit-out says "19th-century conservatory with a side of terrarium"; balanced deftly against a menu of such retrofuturistic sippers as the 'Skynet' Old Fashioned or 'Red Rock' Sazerac.
These nefariously delicious, multi-layered recipes – part of a category that I've taken to calling 'contemplative classics' – are what imbue ARGO with its killer edge. On the page, ingredients (premium as they are) ring largely familiar and terrestrial, yet they are so often made using processes that are anything but: igniting discussions about technology, globalism and how our enjoyment of drinking is shaping the 21st century. Little wonder then, that in order to craft a Martini capable of engendering such Rodin-esque levels of rumination, Lorenzo Antinori (Beverage Manager, Four Seasons Hong Kong) turned to Never Never – the accolade-rich McLaren Vale gin distillery that is a favourite amongst members of the global boozehound brigade.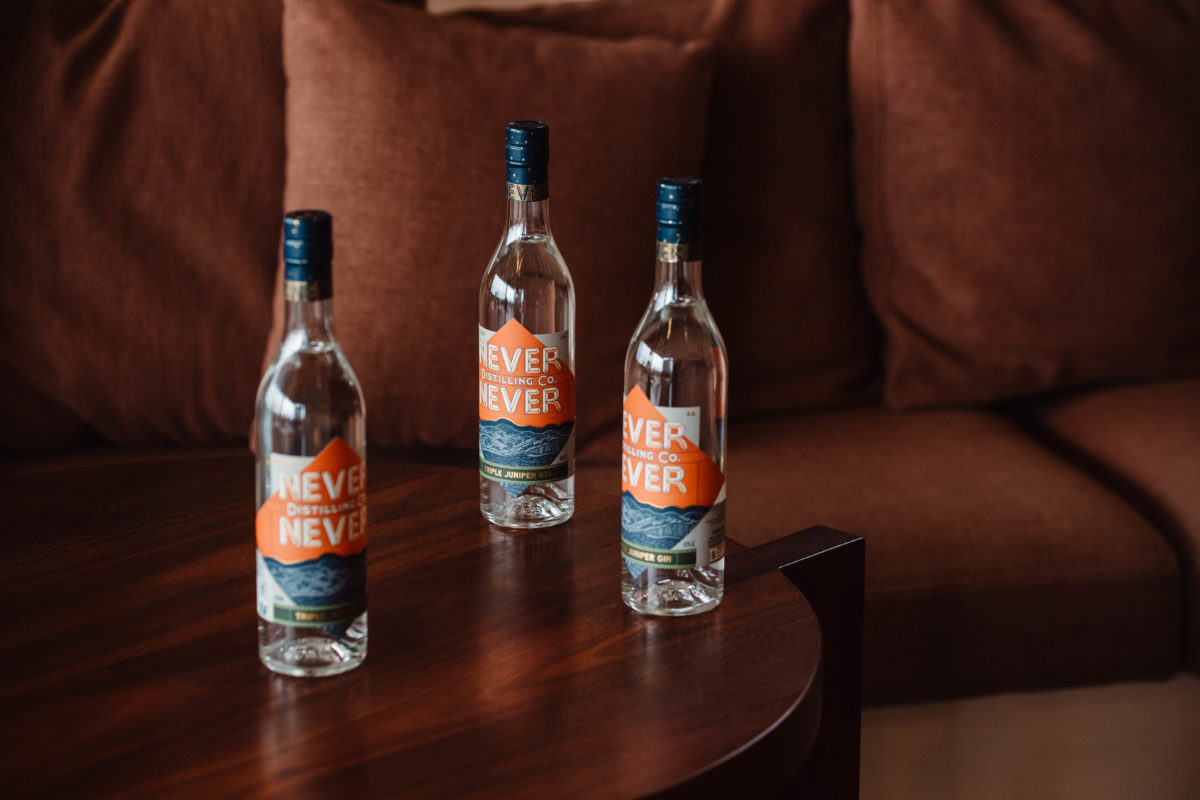 Already something of a cult favourite among drinks industry professionals and spirits cognoscenti, Never Never recently solidified its reputation at the 2022 World Gin Awards. The company bagged the rather essential accolade for 'World's Best London Dry' – conferred by a panel of international judges on the export strength version of its Triple Juniper gin. Bright, rich, and bristling with so much juniper flavour that it appears partially cloudy in a mixing glass, Never Never's signature offering provided a robust springboard for the Four Seasons collaboration. As co-founder Sean Baxter tells it, the original brief was nothing short of terrifying. "I mean, all we had to do was make the perfect Martini gin for Asia's most anticipated bar opening," he opines dryly. Not to mention: the small matter of an ongoing global pandemic – hampering the prospect of physical collaboration between teams in Australia and Hong Kong. Easy-peasy.
---
---
Despite obvious constraints, what Baxter, Antinori and their respective teams have managed to concoct is a testament to the thrilling results of mutual cooperation. Very nearly lightning in the proverbial bottle, the titular ARGO gin is as much a reflection of inventive drinking rituals as it is the hard spirit within.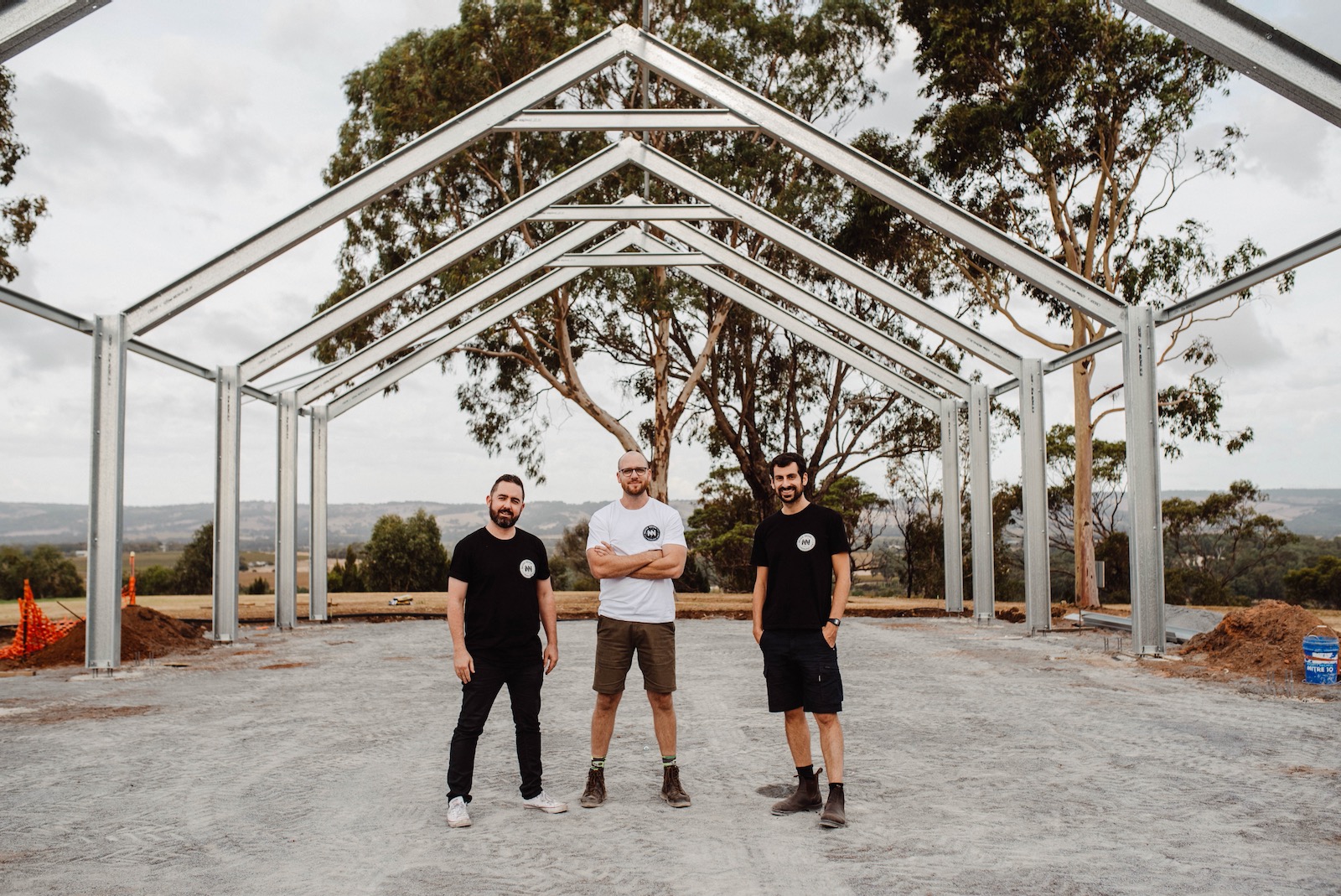 "To innovate the classic Martini," says Antinori, "we decided to keep the spirit of ARGO gin untouched [transforming] how we diluted the cocktail instead". In place of the constituent elements normally found in your garden variety Martini, ARGO's iteration relies chiefly on two ingredients: a savoury or citric 'hydrosol' (i.e. water-based distillate) made with seasonal foodstuffs; and Never Never's eponymous champagne-hued gin.
The paucity of ingredients required in this clever riff on the traditional Martini serve encouraged Tim Boast (Head Distiller, Never Never) to focus on crafting a "complex and innovative gin…with flavour front of mind". Unable to count on the presence of vermouth or bitters at the point of assembly, it is ARGO gin itself that brings all of the layers synonymous with these elements to the final pour. The base spirit – crafted in line with Never Never's commitment to 'seek more flavour' – is exposed to a multi-stage maturation: initially, aged in a local ex-Chardonnay barrel that is subsequently seasoned with Mancino Secco vermouth under vacuum. By eliminating atmospheric pressure, the flavour of the vermouth is able to rapidly penetrate the wooden barrels (in a process which otherwise takes years) whilst the gin itself remains free of those oxidative elements that are so commonplace in large-scale commercial winemaking.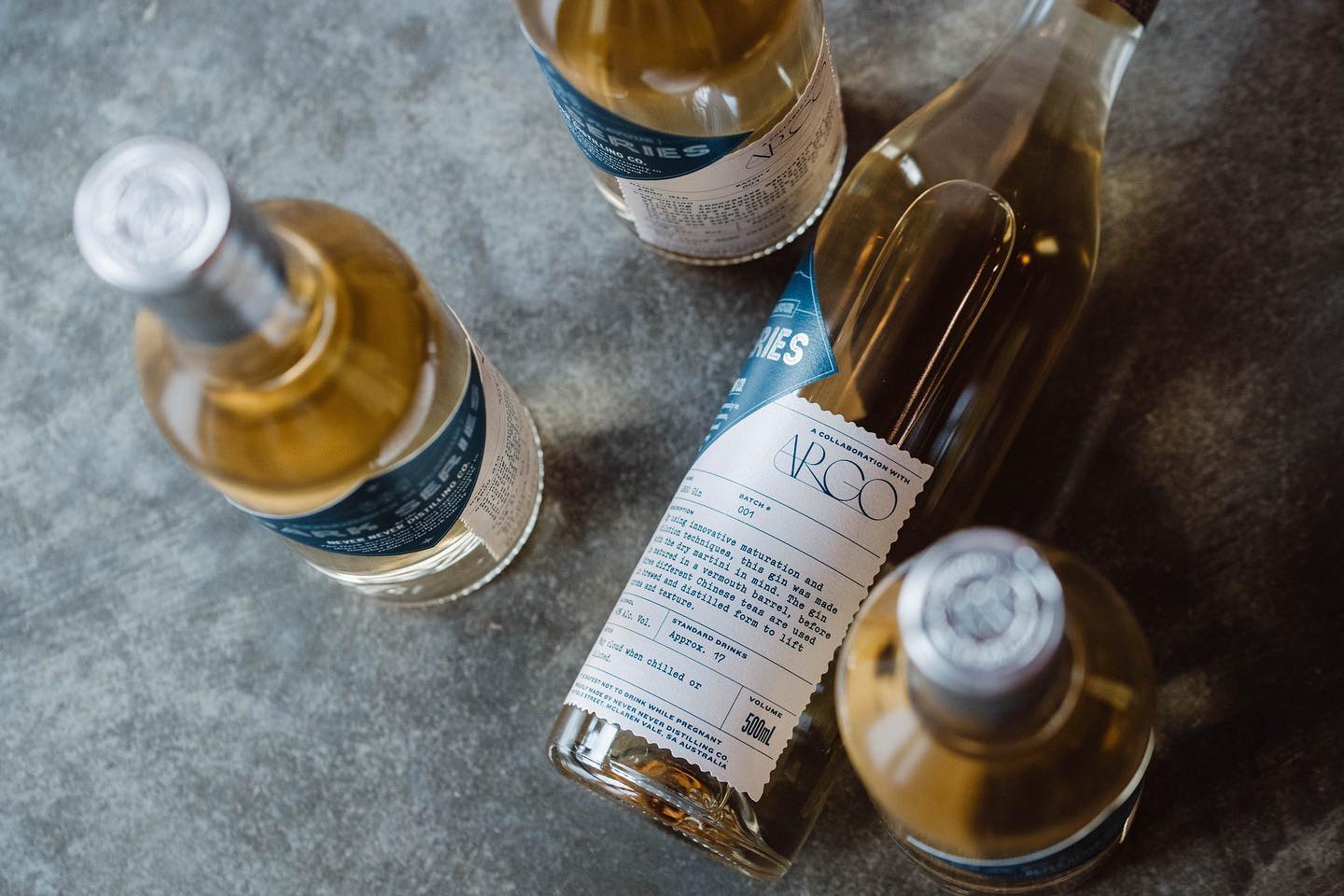 What results is a product that is all about nuances in flavour: one where hints of oaked Chardonnay and dry vermouth enhance, rather than overpower, the gin's botanical backbone. According to Boast, three varieties of tea (suggested in consultation with Four Seasons Hong Kong's in-house tea sommelier) were selected as "key botanical components" of the ARGO gin. These include the aromatic, complex and highly iconic style of oolong, alongside two white teas chosen for their lighter tasting notes and dilutive property – fu ding and shou mei.
Aside from tea's staggering diversity in profile and flavour, it proved to be an essential thematic link between Eastern and Western traditions. "The rituals associated with tea-brewing and service are similarly revered as the Martini," says Baxter. "These flavours have been a part of Chinese history for thousands of years – what better [way] to communicate a modern twist on such a revered classic?"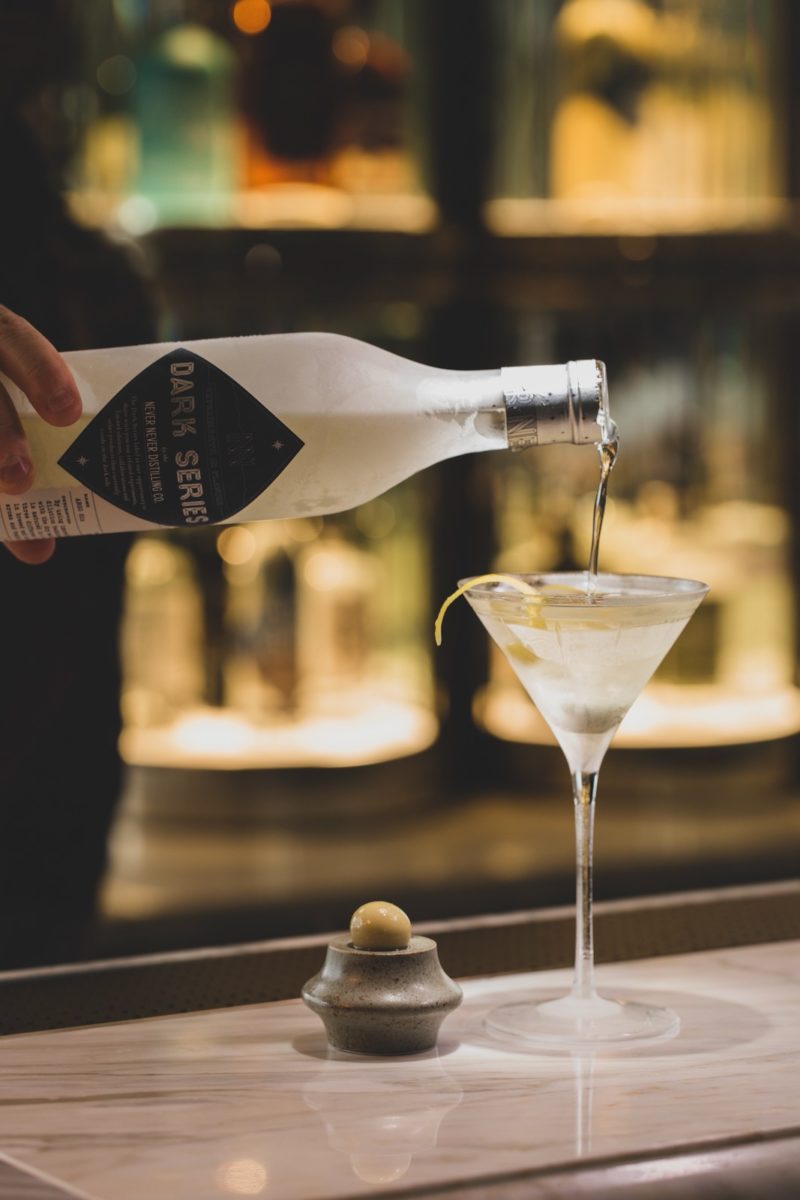 All of this is to say that you most definitely should be trying out ARGO gin at home, pulled straight from the freezer and poured directly into your favourite Martini glass. Alternatively, in the interest of adding a little versatility to the drinking experience, we also requested that Antinori supply one other super-smashable recipe: this time, emphasising the tannins and tea-centric flavours in ARGO gin.
ARGO Treehouse Fizz: Simply fill a highball glass with ice, combine all the ingredients (listed below) and then serve.
---
---
Never Never Distilling Co. 'Dark Series' ARGO Gin, 50ml

Tonic Water, 100ml

Pineapple vinegar, 2 teaspoons

Acacia honey, 1 teaspoon

Sea salt and pineapple wedge (to garnish)
To learn more about ARGO Gin and a host of other experimental 'Dark Series' head to Never Never Distilling Co below.