Not even the harsh 2020 lockdown could dent Melbourne's reputation as having one of the world's finest and most inventive bar scenes. Fortunately, the city's eternally adventurous hospitality scene doesn't rest on laurels, nor has it stopped spinning, so there's plenty of choices when searching for the best new bars in Melbourne.
When you've managed to break yourself away from typical haunts like Black Pearl, The Everleigh, Bar Americano, and Bar Liberty, the following newcomers are ready, willing, and able to muscle out the classics for the title of your new favourite Melbourne bar.
We've already taken you through the best new restaurants in Melbourne to dine at in 2022, and guided you through the city's finest when it comes to Japanese, Mexican, Steak. Now make sure you're across the best new bars for when you're craving those tipples in Melbourne.
---
---
Our Favourite New Bars In Melbourne
---
Gimlet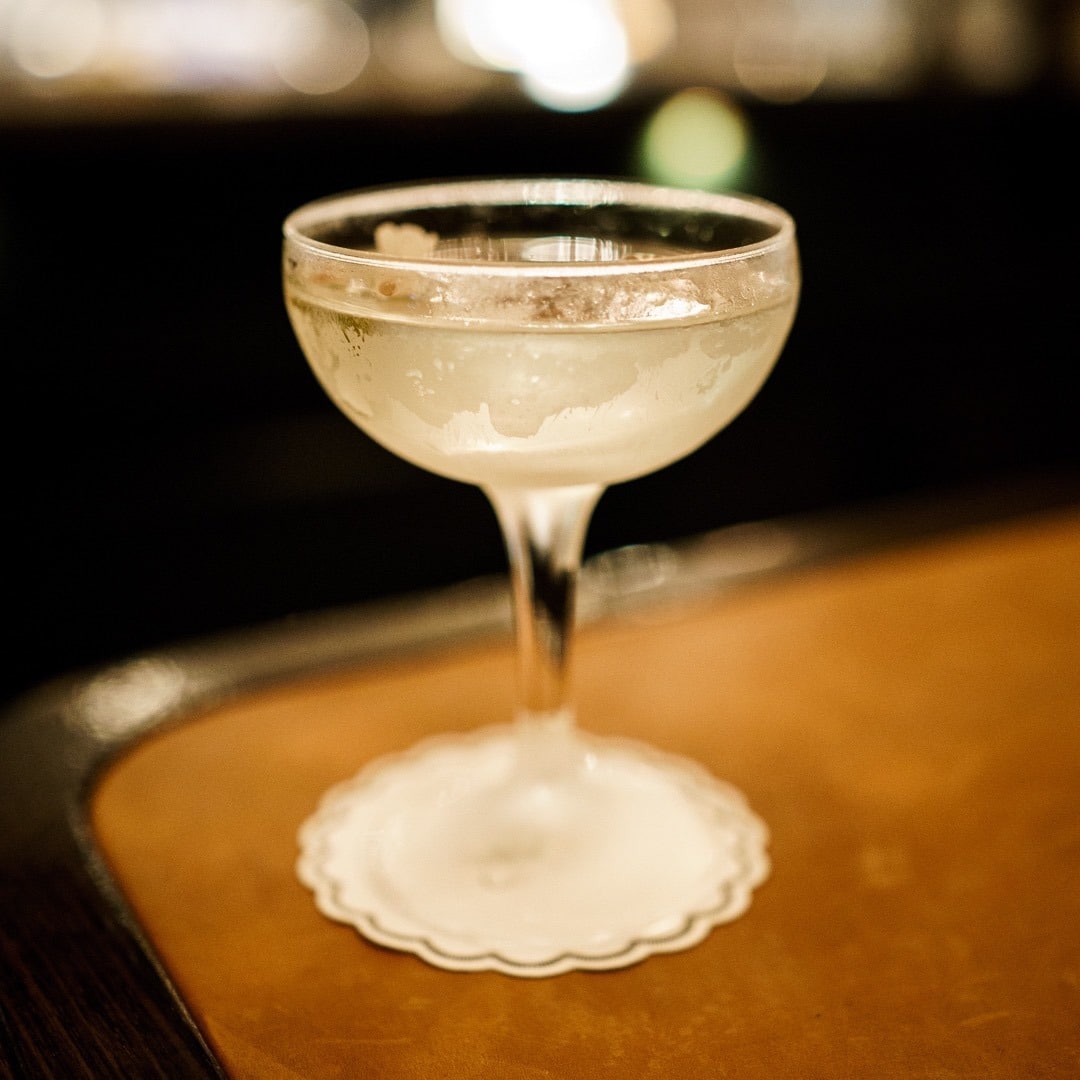 Let's start with the big one first. Gimlet. Straight from the mind of Melbourne's dependable Andrew McConnell, this beautifully resorted restaurant and bar is that romantic, old-world Chicago-style interior the city has always pined for, reviving the historic Cavendish House space with impeccable taste. And while the heritage rework has been getting over just fine as a dining destination, you'd be a fool to not indulge in the drinks list.
In fact, grab a seat at the bar, because it's clearly the best way to experience what Gimlet has to offer. That grandeur will keep hitting hard as you down classics built so beautifully by head bartender Cameron Parish. The ex-Everleigh bar boss is at his best when he's mixing up the venue's namesake cocktail – a signature gin concoction with three types of citrus, layered with some Moscato and Geraldton wax. Pair that with some flatbread topped with fresh clams, fermented chilli, parsley and lemon. It's the chef's kiss of the best new bars in Melbourne.
Address: 33 Russell Street, Melbourne
Contact: (03) 9277 9777
---
Gum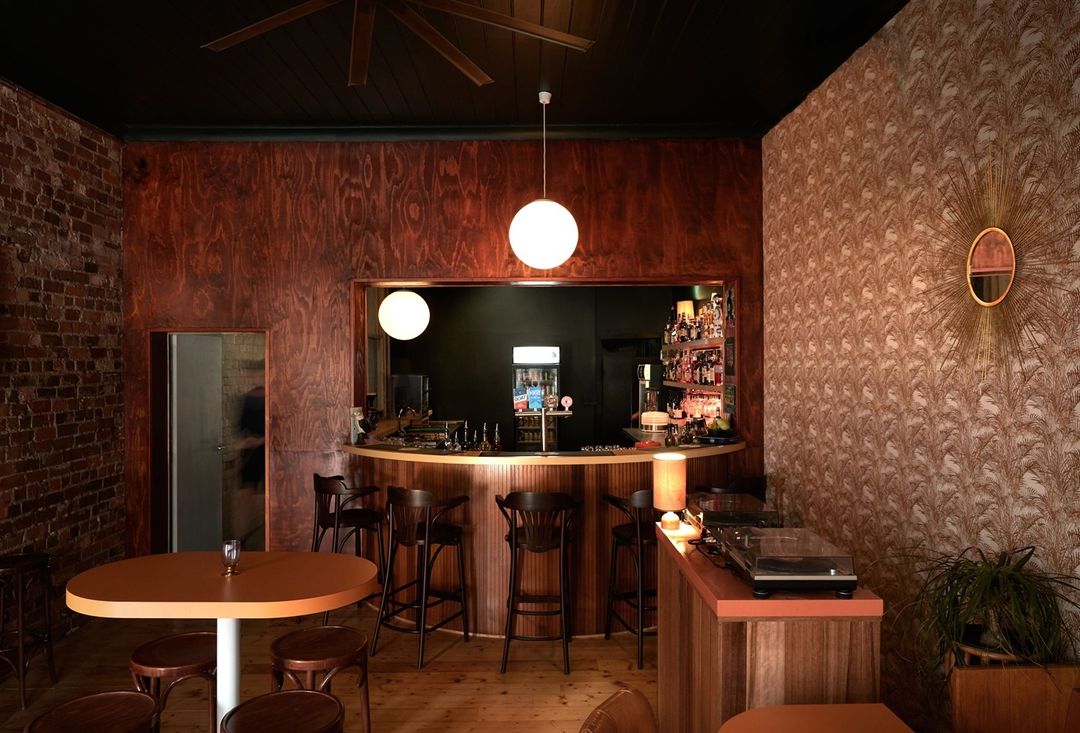 Consider Gum more of a diminutive pub, rather than a bar. Regardless, this Collingwood newcomer has some serious firepower, breathing some fresh new air onto the trendy suburb's main drag with a playful atmosphere. It's nostalgic and kitschy, with Gum feeling like you've just stumbled across one of the best country pubs in Victoria, as opposed to a cosy drinking hole in the city.
The bright orange table-tops and 70s design references are as vintage as the menu's best moments – those being big mac pies and BBQ shapes (yes, they serve boxes of BBQ shapes) sitting alongside an extensive list of tinnies from Australia's finest breweries. Even the natural wine list keeps it old school, with two pet nats being the standouts.
Address: 173 Johnston Street, Collingwood
Contact: (03) 9427 2013
---
Glou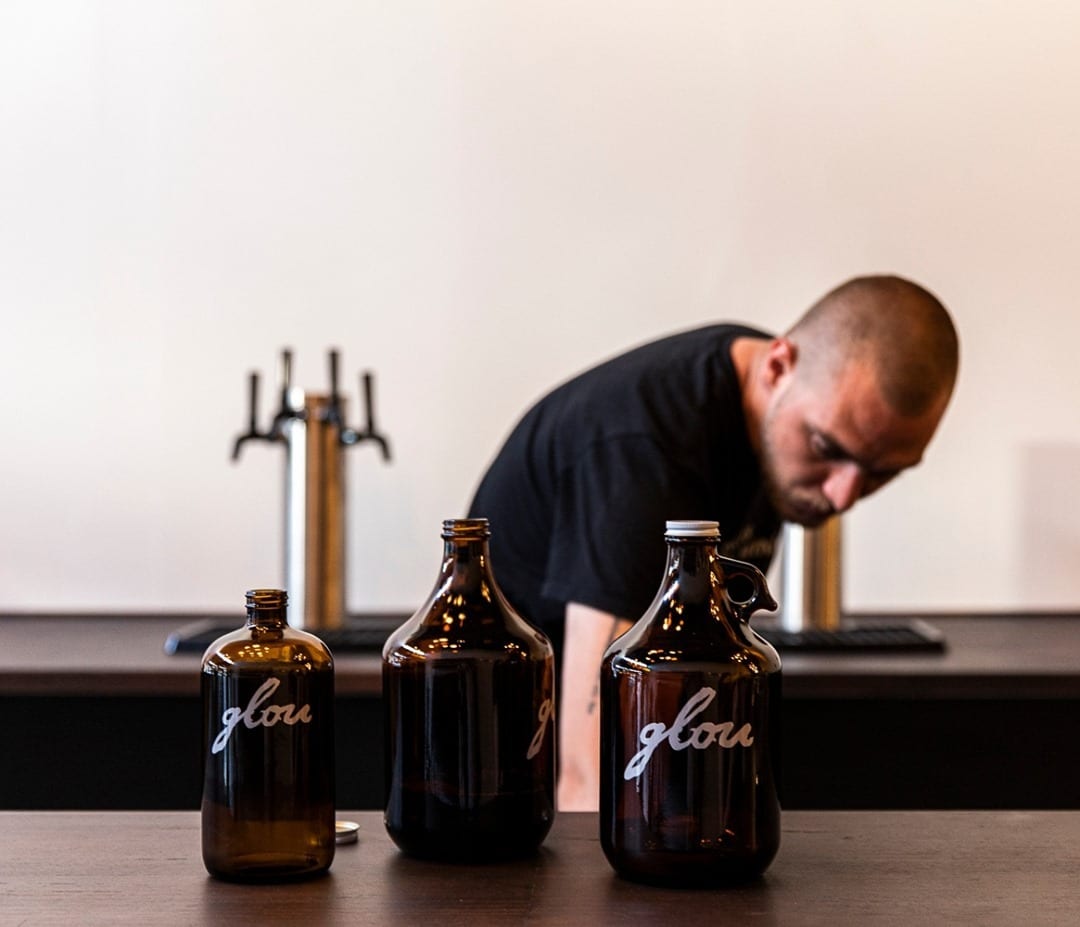 Glou is a new Melbourne wine room and bar with a simple focus on sustainable drinking. You fork out $8 for a reusable bottle, then you use Glou's various taps to fill the vessel with Australian organic and biodynamic wines. Sure, that's not a traditional bar, but Melbourne has always been open to doing something different – especially when it comes to fresh, progressive ideas built on eco-friendly concepts and local wine.
---
---
Wine is purchased directly from the barrel and transferred into sustainable lightweight keys that use air pressure (instead of gas) to dispense contents. There's a benefit to the world, and also to you – the process allows Glou to sell wine at 30 per cent less than regular retail prices, going in the opposite direction for wine lovers who are usually used to eye-gouging mark-ups. Think of it more as a sustainable wine dispensary, but there's still no denying that Glou is a no-brainer if you're looking for the best new bars Melbourne has to offer.
Address: 310 Smith Street, Collingwood
Contact: (03) 8529 4439
---
Little Prince Wine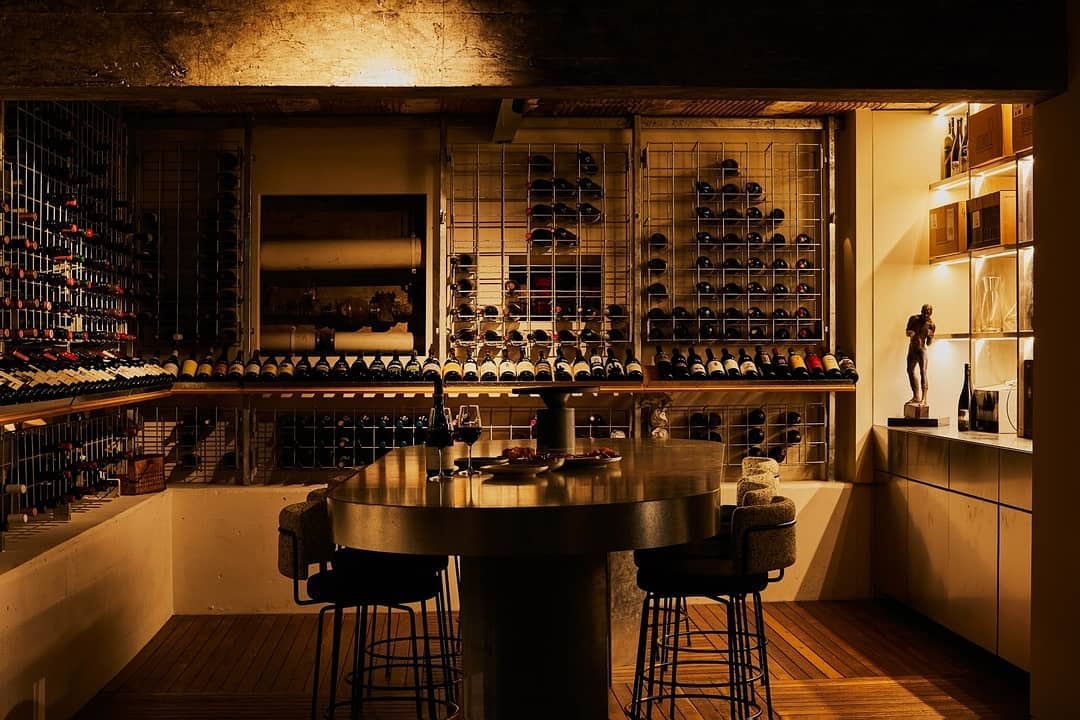 The final instalment of The Prince Hotel in St Kilda opened last year, sliding doors open on the tail of a traumatic year for Melbourne's hospitality scene. You wouldn't have guessed the rather grim circumstances under which it arrived though; Little Prince Wine is buzzing, and for very good reason.
Continuing Melbourne's clear love of inventive new wine bars, the sleek, sexy space is built with communal timber tables and wine cellar walls, hosting fascinating drops sourced from all over the country, as well as bottled cocktails, tinnies, and a fine charcuterie and cheese selection.
Address: Ground Floor, The Prince Hotel, 2 Acland Street, St Kilda
Contact: (03) 9536 1175
---
Curious Bar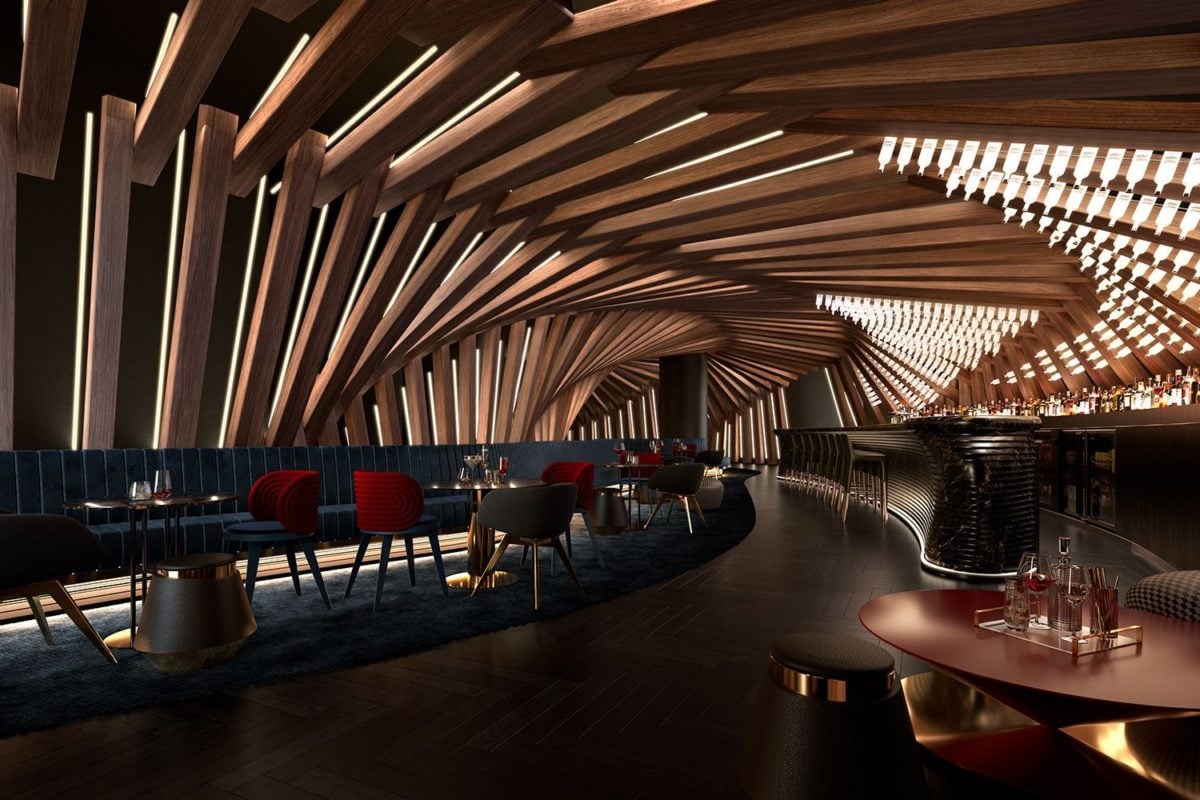 Personality-forward luxury hotel brand W Hotels has always done things differently, and to a higher standard than most of the competition. That reputation is very much in-tact with the newly opened W Melbourne, which has a number of hospitality venues helping build it's undeniable character. The cocktail side of things is the speakeasy-style Curious Bar, tucked away at the end of a staircase away from Flinders Lane and into an intimate, almost cocoon like world of parametric wooden beams and cocktails inspired by the three Melbourne pillars of coffee, fashion, and art. Pick anything from the menu; with Charlie Ainsbury in charge, everything here is going to be beautifully balanced with one hell of a kick.
Address: 408 Flinders Lane, Melbourne
Contact: (03) 9113 8800
---
Hemingway's Wine Room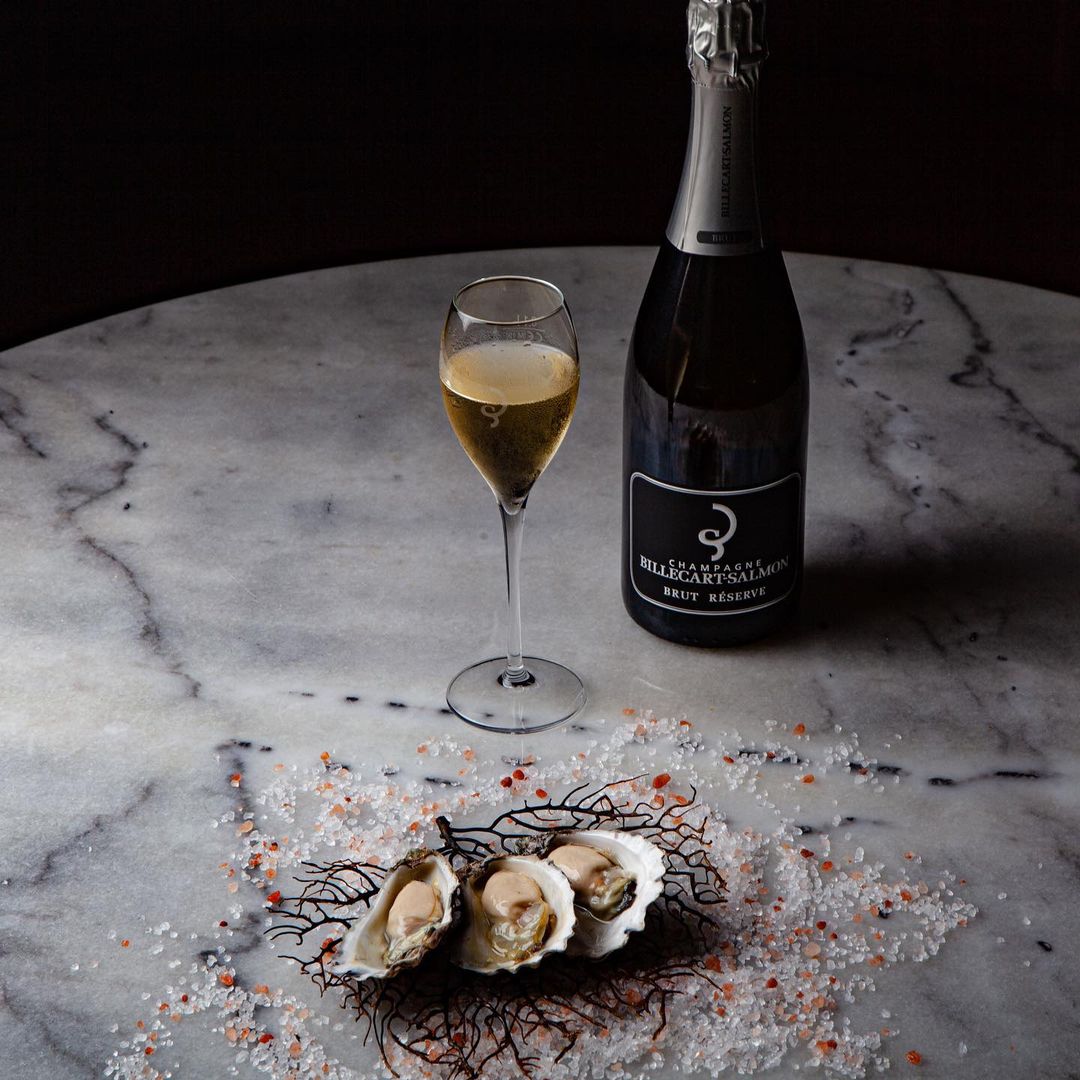 Melbourne could never have enough wine bars, and Hemingway's Wine Room is an excellent addition to what is already a rich, varied, and hugely innovative scene. The East Melbourne space is a French brasserie and wine room with a simple approach to both snacking and drinking. It's the wine list that'll keep you coming back for more, with everything from a 2018 vintage Bindi Original Vineyard Pinot Noir, through to the highly acclaimed 2007 Champagne Billecart-Salmone Rose 'Elizabeth Salmon' – which would set you back $575 a bottle. Don't worry though, the price range is as wide-reading as the curation.
---
---
Address: 150 Wellington Parade, East Melbourne
Contact: (03) 9416 5064
---
Appellation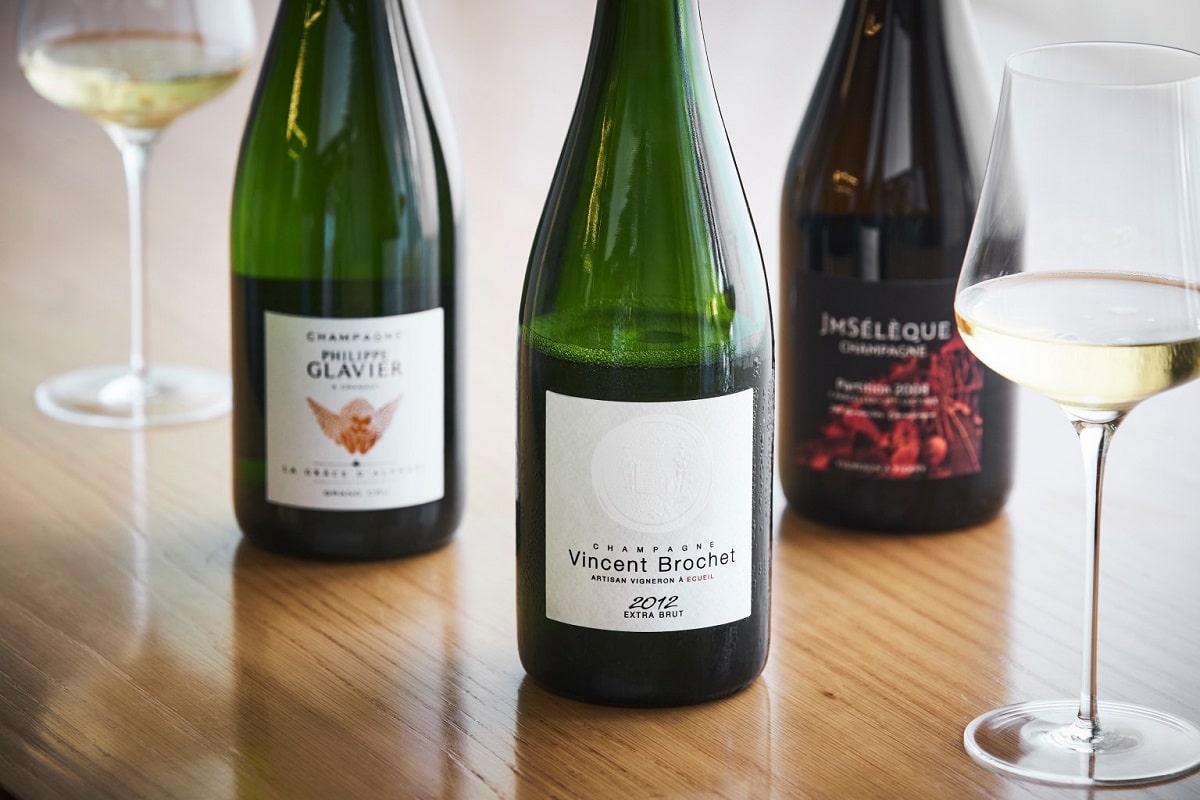 As you might be able to tell from the name, Appellation is a wine and Champagne bar, opened by Clinton McIver in complete service of provenance. You'll have to skip out of the CBD to find it though, since Appellation is actually on High Street in Armadale, just a stone's throw from McIver's super popular Amaru.
The lavish Champagne and sparkling wine list is more than enough temptation to get out of the big city centre, so you can pair a glass of Tissot Crémant du Jura Blanc de Noirs with some freshly shucked oysters, or – if you're playful enough – a Japanese katsu curry hotdog.
Address: 1160 High Street, Armadale
---
Bijou Bottle Store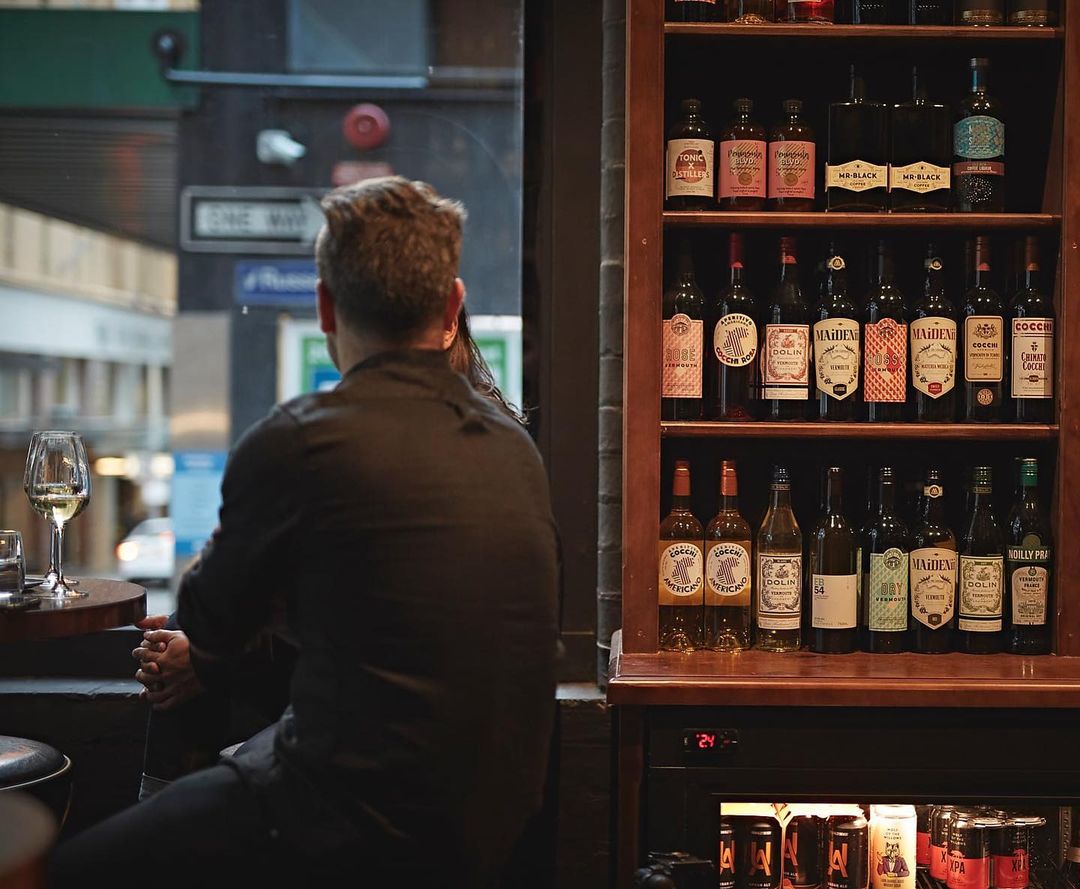 Bijou is a bar and bottle shop opened recently by Ben Luzz, who is perhaps best known in Melbourne's hospitality scene as the managing director of the city's legendary Gin Palace. While Bijou is most definitely a bottle shop first and foremost, with an obscenely rich and varied selection of beers, spirits, and wines, the space also hosts its own small bar so whatever you pick off the shelf doesn't necessarily have to leave with you.
Just pick something, pay the corkage, and enjoy the fruits of your choice anxiety at the bar. It's the kind of no-fuss, practical approach that we'd love to see more bottle shops taking in the near-future. Melbourne has always been kind to operators doing something unexpected, so Bijou clearly has a golden path ahead of them.
Address: 194 Little Collins Street, Melbourne
---
Poodle Upstairs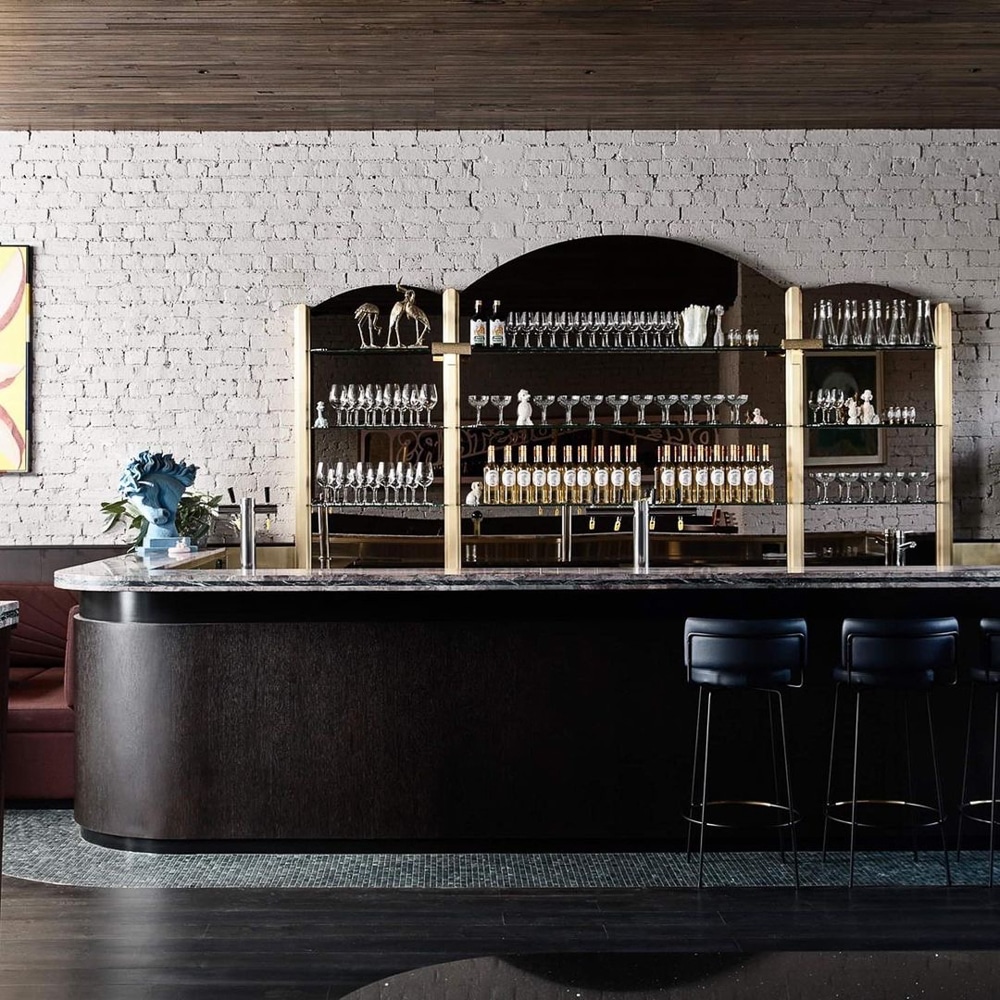 Caviar crumpets and an extensive range if local and European wines is what you should expect at Poodle Upstairs. The new bar, which has opened above Fitzroy's Poodle Bar & Bistro, is a loving ode to decadence. Although it isn't loving every day of the week. Poodle Upstairs is only open on Friday and Saturday nights, distinguished from downstairs by a different snacking menu and a sharper focus on meats, cheeses and all things canned and jarred. If wine isn't your thing, order up a signature Wet Poodle cocktail, which is basically a wet martini with a pickled onion.
---
---
Address: 81-83 Gertrude Street, Fitzroy
Contact: (03) 9086 8971
---
After some tried and tested legends instead? Check out the best cocktails bars in Melbourne.
---
Best New Bars In Melbourne – Frequently Asked Questions
What are the best bars in Melbourne?

You can never go wrong with Black Pearl, The Everleigh, Eau De Vie, and the legendary Bar Americano.

What is the best whisky bar in Melbourne?

If you're looking for whisky in Melbourne, hit up Whisky & Alement, The Elysian, and Boilermaker House. Preferably all in the same night.

Where can I find the best new bar in Melbourne?

Most of the buzz has been soaked up by Gimlet, and for good reason. The design is immaculate, the food is excellent, and the drinks have been raising the bar for Melbourne's cocktail scene.