With the city's hospitality scene constantly evolving at a break-neck pace, keeping up with the best new bars in Sydney is a tough gig. The reliable classics are almost too magnetic to break away from, and established venues like Maybe Sammy, Cantina OK!, and The Baxter Inn take care of the city just fine without newbies pushing through. But not paying attention to those fresh up-and-comers would be a mistake.
From what is now Australia's smallest spritz bar to the world's most sustainable drinking experience, these are the necessary evolutions of Sydney's bar scene you're going to need to be across for your next bar crawl.
We've already directed you to the best new restaurants in Sydney to dine at in 2022, and guided you through the city's finest when it comes to Japanese, Mexican, Steak, and even Turkish. Now make sure you know which new Sydney bars to go to for a late-night tipple when you're feeling like a change of scenery from crowd-favourite cocktail bars like Shady Pines Saloon and Jacoby's Tiki Bar.
---
---
The Best New Bars In Sydney:
Our Favourite New Bars In Sydney
---
Shell House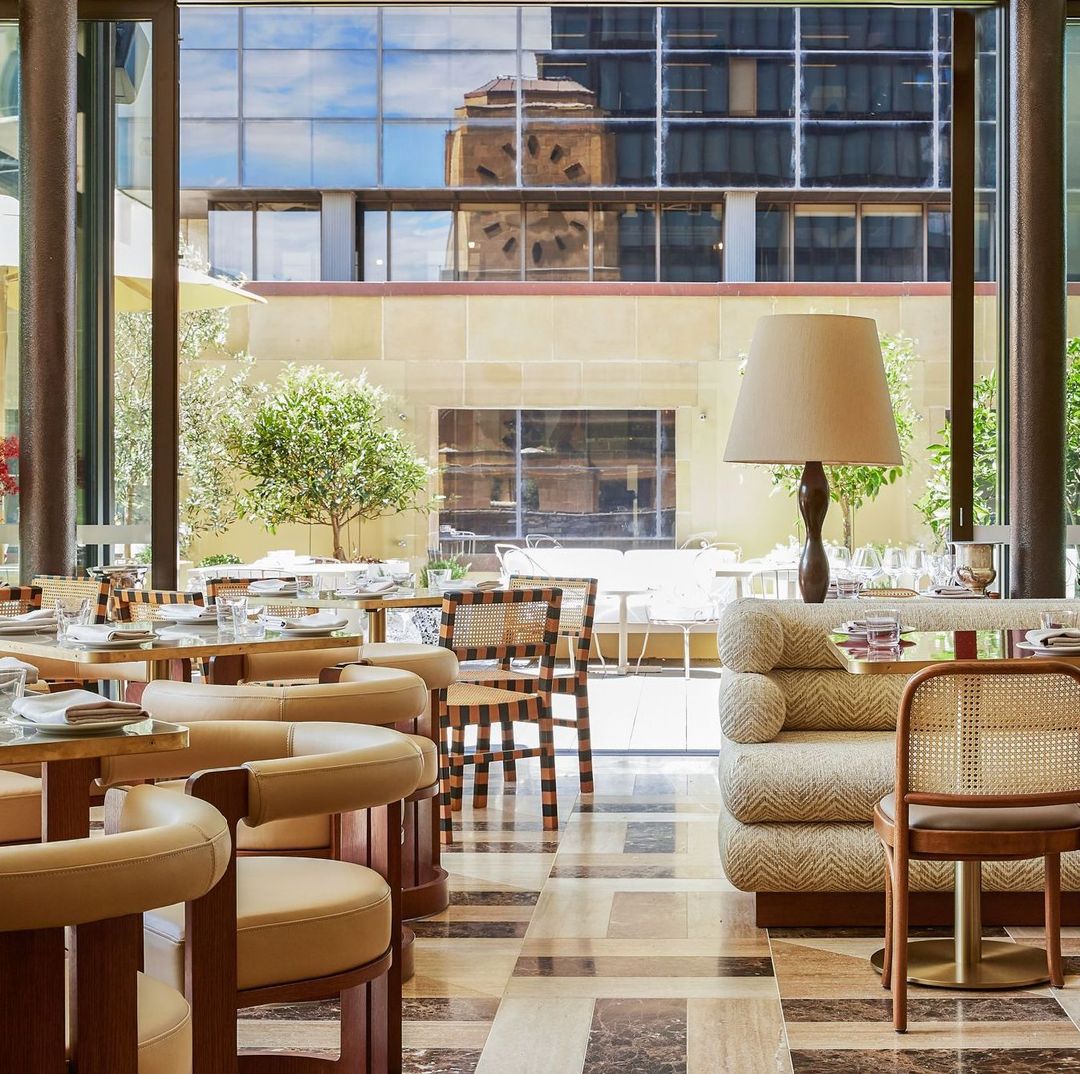 Consider this a four-in-one entry, with mega venue Shell House turning the city's only surviving interwar commercial building into a behemoth of old-fashioned hospitality, soulfully split between Menzies Bar, Clocktower Bar, Dining Room & Terrace, and the pinnacle Sky Bar. Within that terracotta facade you'll find these incredibly distinct bars, unified by an unmatched sense of sophistication from Clocktower's alluring Mad Men-like vibe, multi-hued as it sits underneath the working guts of the building's old clock, to Sky Bar's ostentatious vintage furniture and all-encompassing view. Few big-ticket openings in Sydney have lived up to the hype as quickly and confidently as this, helmed by a reliable team including Alexander Kirkwood, Shun Eto, and Joel Bickford, wrangled by owners The Point Group.
Address: Level 9/37 Margaret St, Sydney NSW 2000
Contact: (02) 8262 8888
---
Dean & Nancy On 22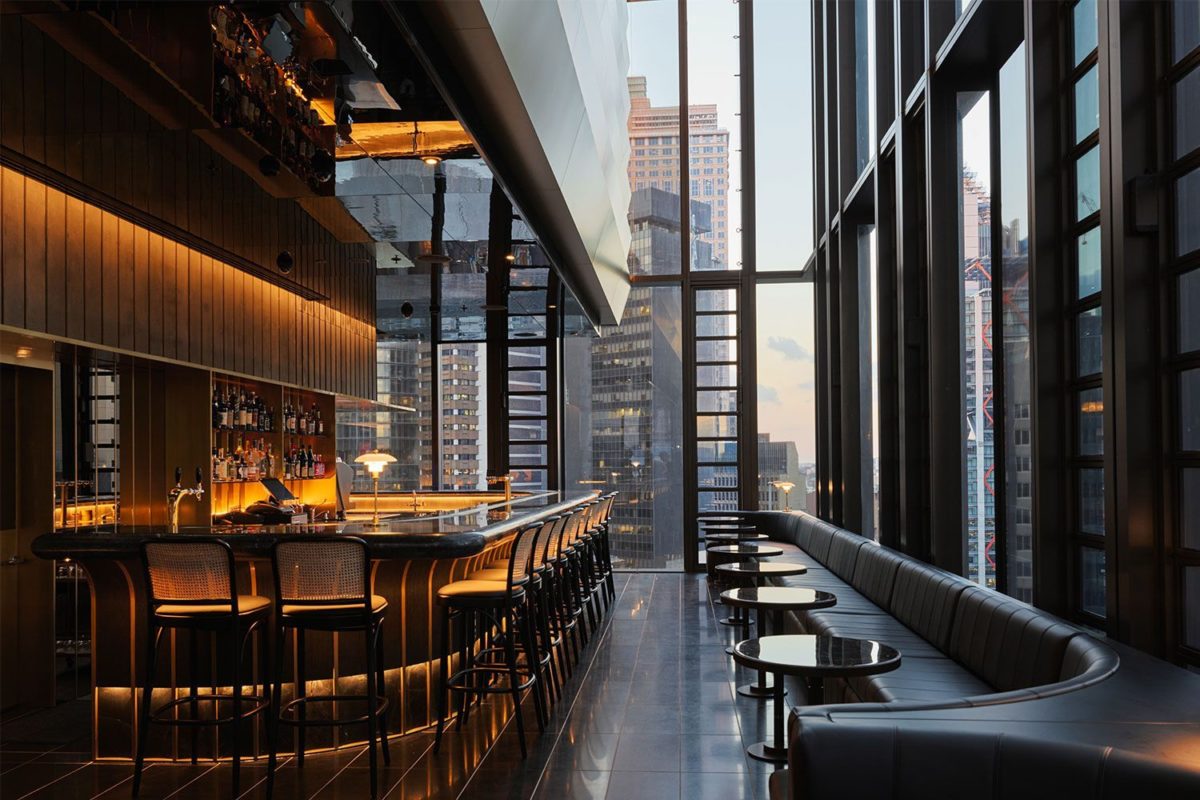 Crowning the boutique-minded A By Adina on Hunter Street, Dean & Nancy on 22 is now the best hotel bar in Sydney. Of that, there is absolutely no doubt, with a debonair vibe shaped by the Maybe Sammy team with fun, balanced and theatrical bespoke and classic cocktails in a space that could feel like anywhere in the world. Most get New York City from it, I get Chicago, some others get Bangkok. What no one gets is Sydney. And really, we could all use a little escape, which is why this stylish bar is a top pick for this round-up. Just hope for some big, brassy live music on your visit to complete the vibe.
Address: 2 Hunter St, Sydney NSW 2000
Contact: 0408 994 817
Opening Hours: Wednesday – Saturday (4:30pm – 12am)
---
Bar La Salut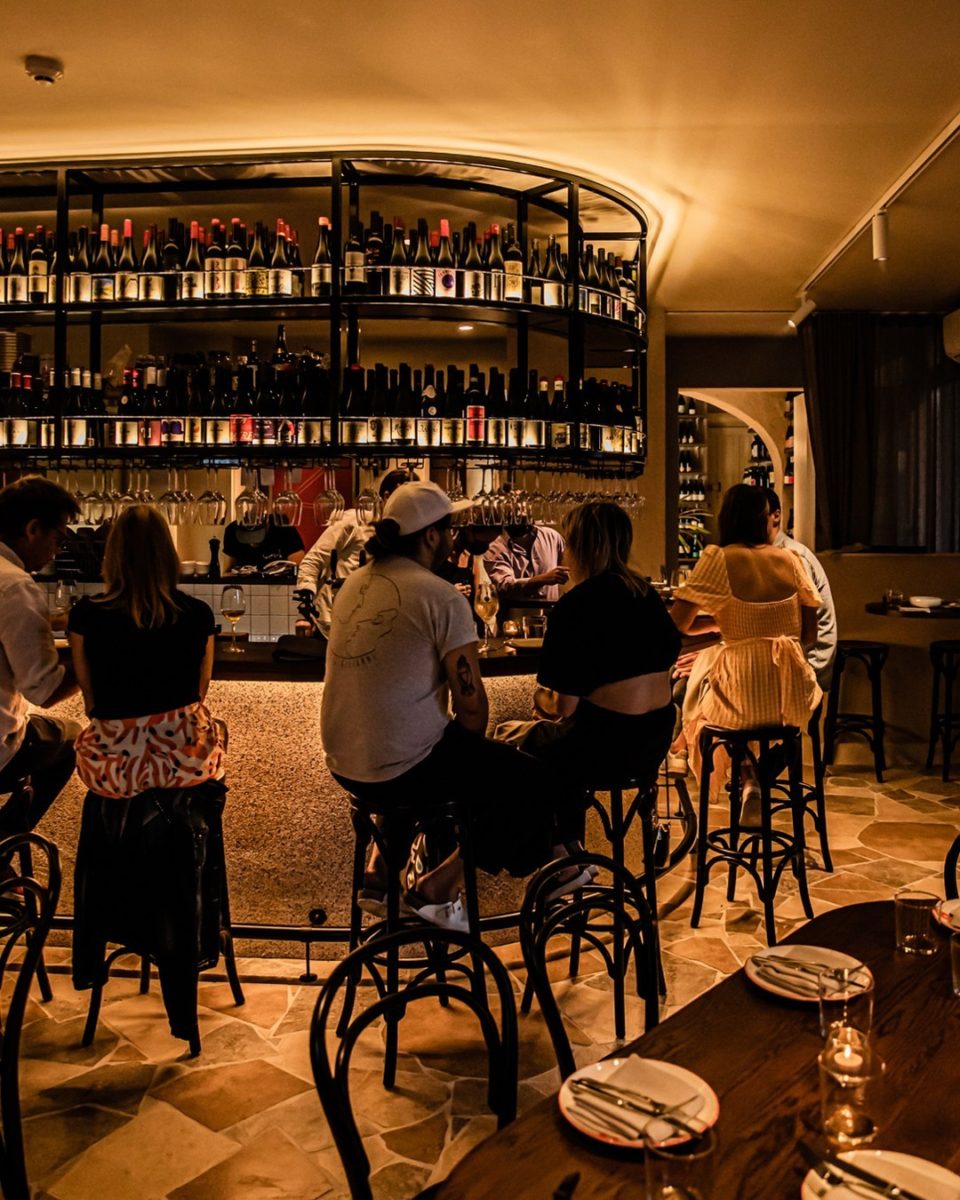 It always pays to stand right at attention when the team behind Love, Tilly Devine and Dear Saint Eloise go forth with a new venture. Right now, that's Bar La Salut, sitting atop the legendary Norfolk Hotel. These are Spanish flavours through and through, borrowing heavily from the nightlife of Barcelona, filling the 40-seat wine bar with innovative tapas designed by Chef McComas-Williams and hard-to-find Spanish wines.
Address: 305 Cleveland St, Redfern NSW 2016
Contact: 0412 872 855
Opening Hours: Wednesday – Friday (5pm – 12am); Saturday (12pm – 12am); Sunday (12pm – 10pm)
---
Frank Mac's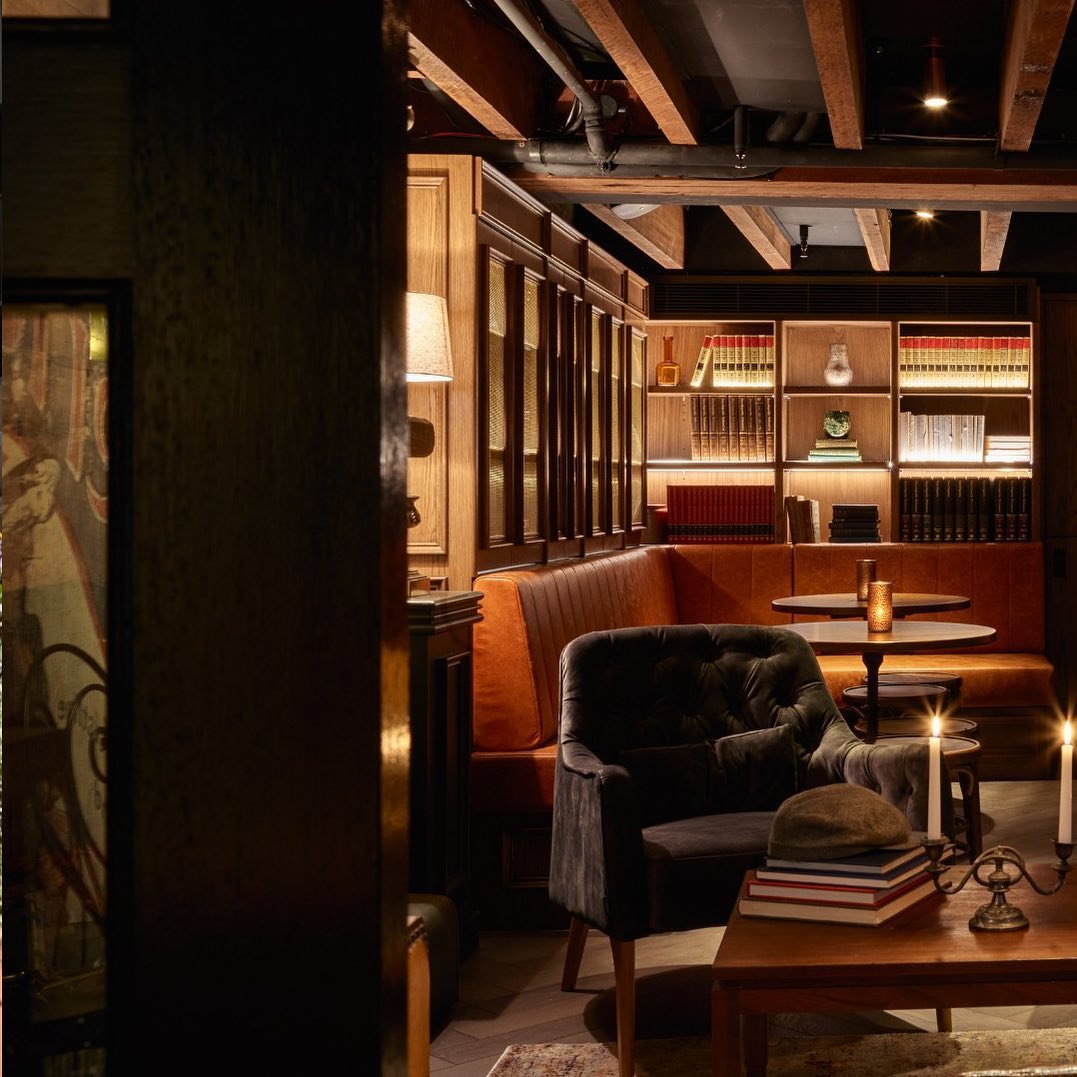 It's all about gin and good times over at Frank Mac's, a new entry in The Rocks from the same team behind subterranean whisky bar The Doss House. With over 100 juniper blends from around the world, Frank Mac's is clearly determined to become the go-to gin bar of Sydney, complemented by a wider range of tipples but never forgetting the primary purpose.
---
---
Address: 83 George St, The Rocks NSW 2000
Contact: 0478 189 837
Opening Hours: Wednesday – Thursday (3pm – 12am); Friday (3pm – 1am); Saturday (12pm – 1am); Sunday (12pm – 10pm)
---
Hickson House Distilling Co.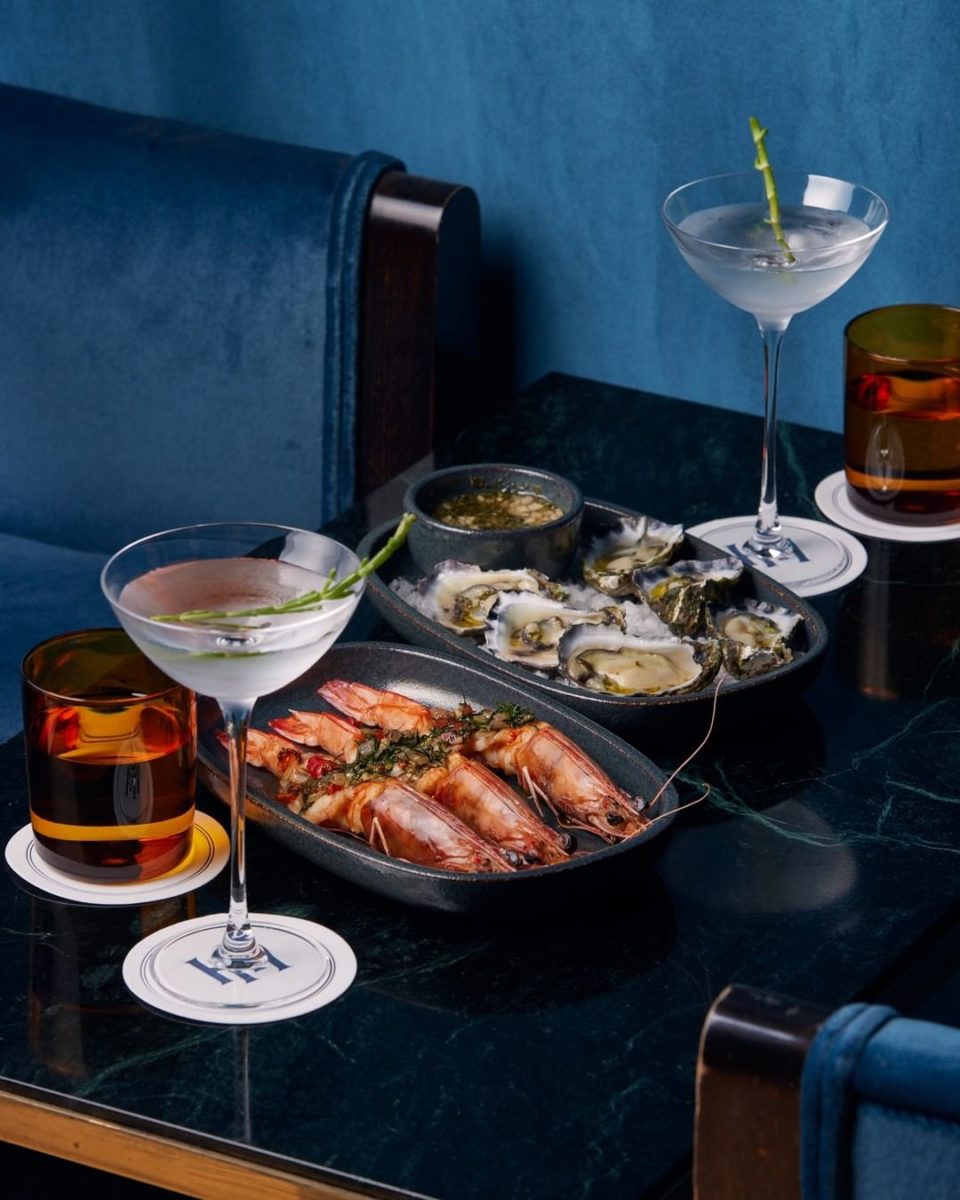 Nearby the old ship-docking section of Sydney Harbour, the ambitious and grand Hickson House takes the heritage bones of the former Saatchi & Saatchi garage and grinds them into an imaginative gin-focused bar. Given the team behind The Barber Shop are involved, you can bet any amount of money on this being one of the most satisfying bar experiences you'll find in Sydney right now.
Address: 6 Hickson Rd, Dawes Point NSW 2000
Contact: (02) 8999 3852
Opening Hours: Tuesday – Saturday (4pm – 12am); Sunday (4pm – 10pm)
---
Vini Divini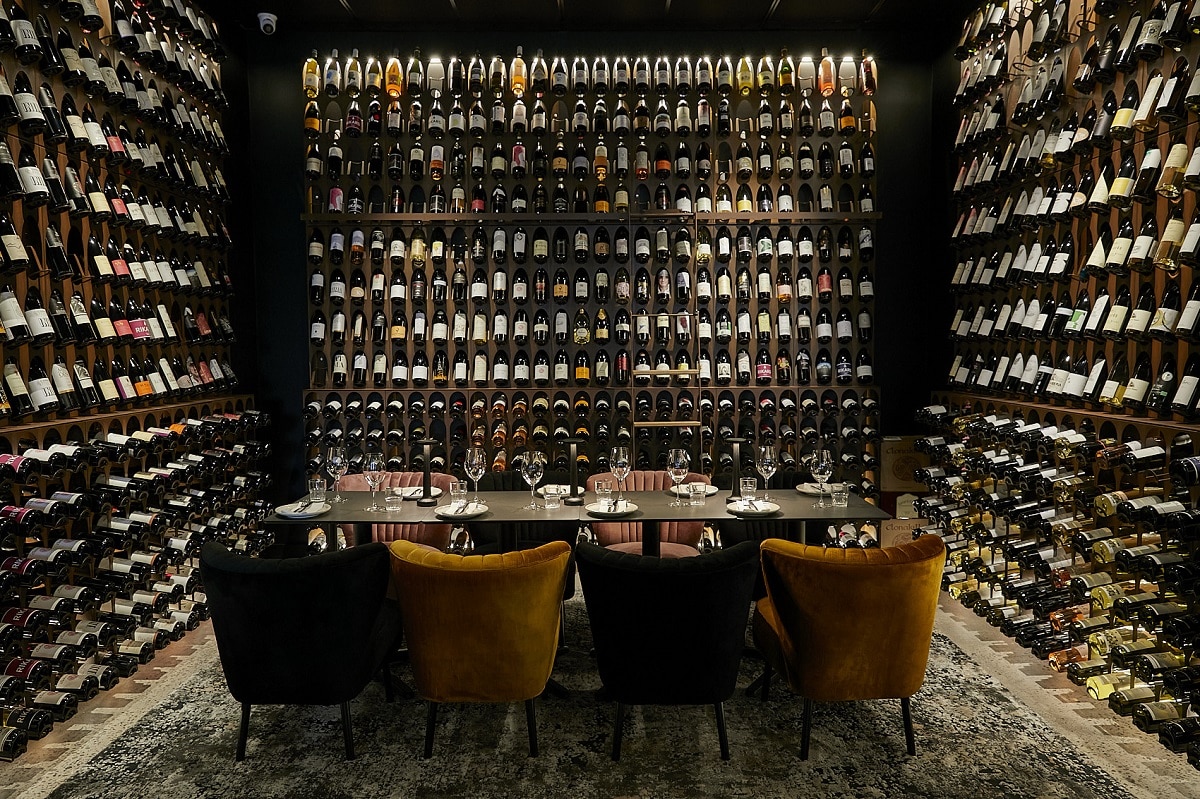 Driven by the former Head Sommelier for the (former) Rockpool Dining Group, Raphael Mulligan, Vini Divini is a Mediterranean-style paradise for wine lovers. Not that Sydney CBD has any shortage of European-inspired wine bars of course, but the density doesn't at all diminish what Vini Divini has brought to the scene. That would be over 1,000 bottles from 10 different countries, including Turkey, Georgia, and Greece and plenty of natural wine, complemented by small mezze like a signature baba ganoush, beetroot-marinated artichokes with toasted almonds, and slow-cooked lamb shoulder with fregola salad and caramelised apple. It being a new wine bar in Sydney, the prime spot is of course the dazzling wine room.

Address: G2A/60 Carrington St, Sydney NSW 2000
Contact: 0477 033 811
Opening Hours: Monday – Friday (12pm – 12am)
---
Elm Rooftop Bar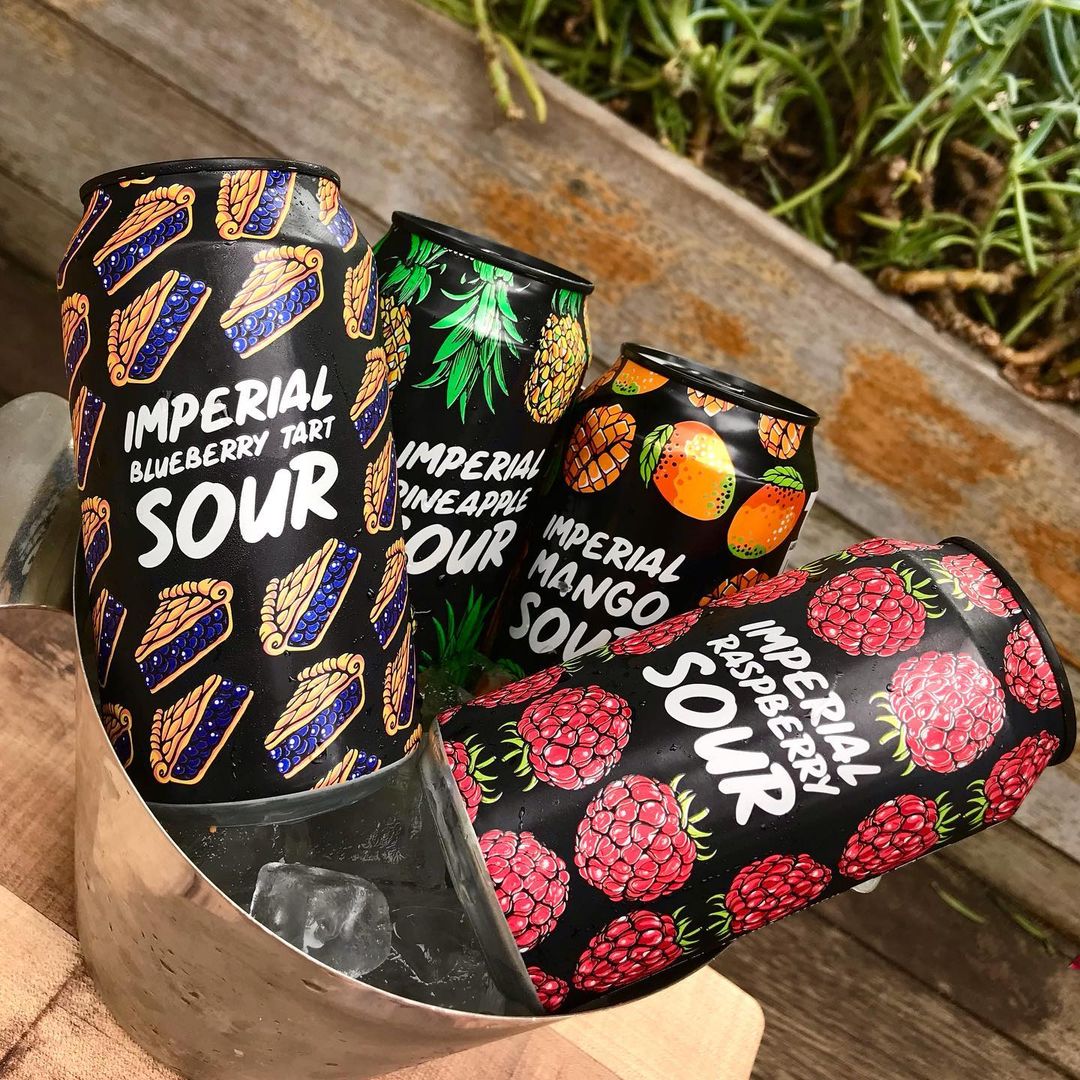 Sitting on top of legendary The Taphouse in Darlinghurst, Elm Rooftop Bar has the single-minded goal of taking one of the city's favourite pubs and furthering that with an ultra-slick, ultra-modern rooftop space that's built primarily on a strong list of craft beers. Yeah, cocktails and wine may be the trending darlings of the drink world right now, but Elm Rooftop Bar's drinks list is a strong reminder of why the country's craft beer scene is never going to go out of style.
Address: level 2/122 Flinders St, Darlinghurst NSW 2010
Contact: (02) 9159 9843
Opening Hours: Monday – Thursday (5pm – 10pm); Friday – Saturday (12pm – 10pm); Sunday (12pm – 9pm)
---
Bar Tropic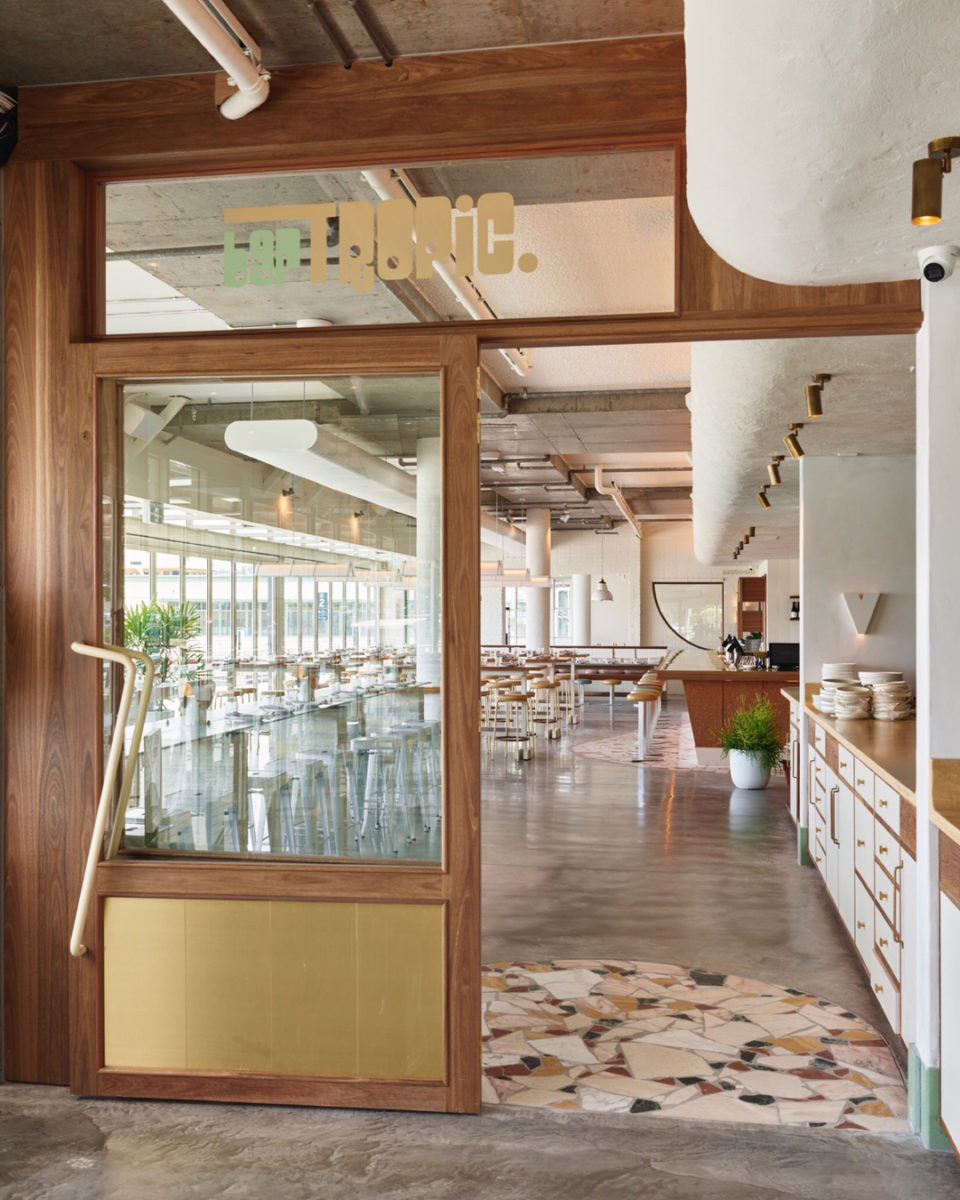 Not much has changed at Northern Beaches institution Wharf Bar, but Bar Tropic is an extension that's well worth revisiting the waterside Manly bar. That is unless you practically live there already, which pretty much everyone in Manly does. Executive Chef Francois Poulard has come up from Chiswick to rejig the bar food, while the interiors have been given a fresh and colourful makeover with high terrazzo tables big enough to fit all those epic seafood platters. The wine list has also been refitted, with a stronger focus on the Mediterranean alongside a showcase of young Australian winemakers.
Address: E Esplanade, Manly NSW 2095
Contact: (02) 9977 1266
Opening Hours: Monday – Thursday (12pm – 9pm); Friday – Sunday (11am – 11pm)
---
---
---
Piccolo Bar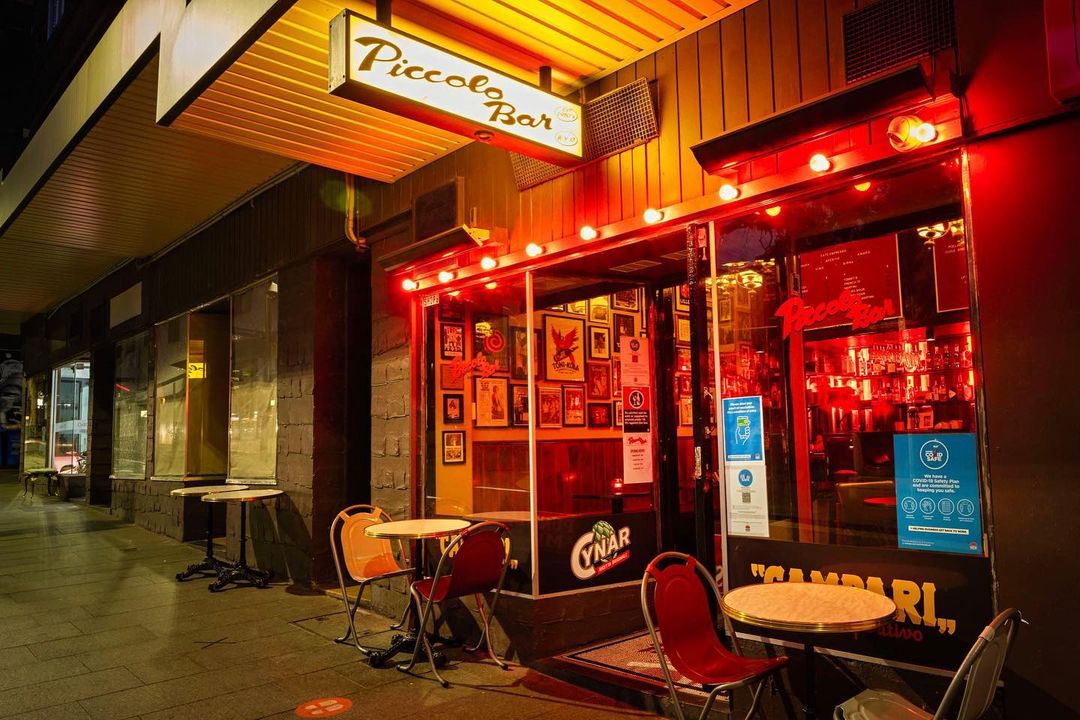 The oldest cafe in Potts Point, which dates back to the 1950s, has opened up as one of the city's smallest and cosiest bars. Cheese, wine, cocktails, and an incredibly intimate atmosphere is what you can expect here, along with the fact you'd probably have to queue for a table. Reshaped with an impeccable eye for detail, and a photo wall that romanticises the space's rich history in the community, Picollo Bar is destined to become one of the most sought after drinking spots in the Cross.
Address: 6 Roslyn St, Potts Point NSW 2011
Opening Hours: Wednesday – Saturday (4pm – 12am)
---
Sammy Junior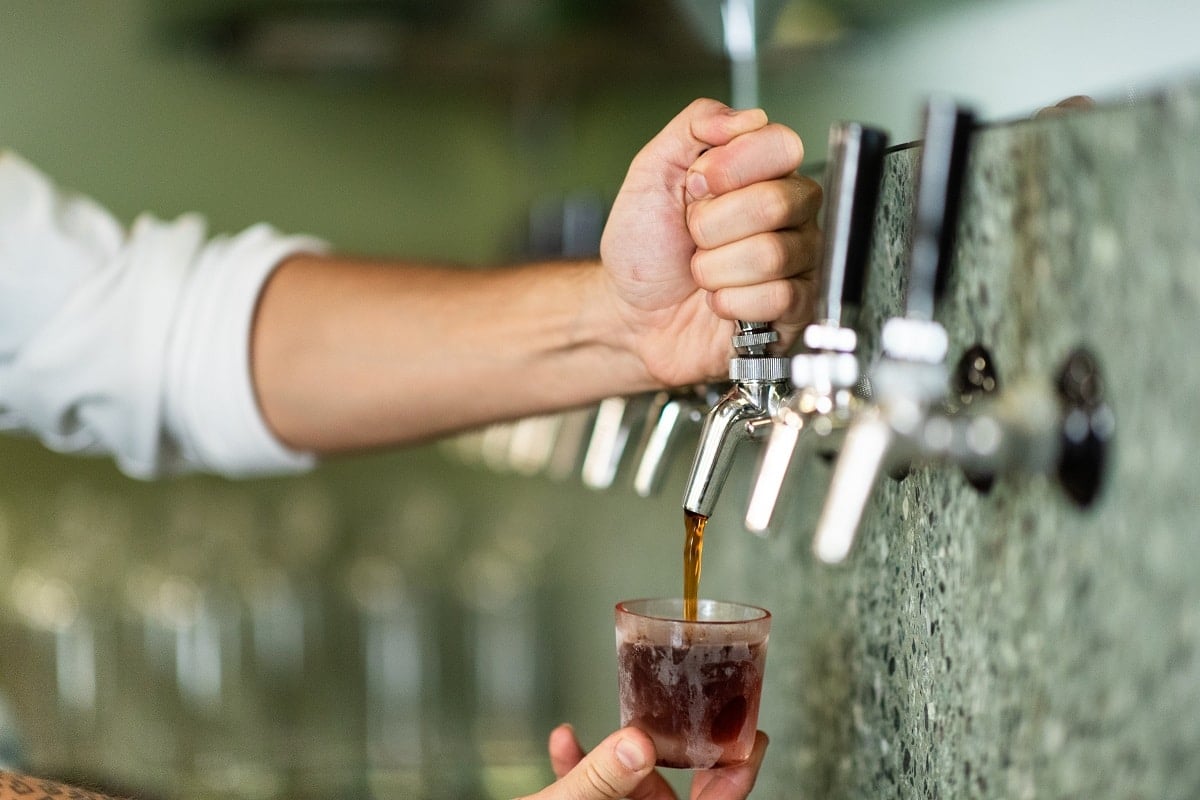 A highly-anticipated Maybe Sammy spin-off from the team behind what is now considered one of the best bars in the world. Not bad. The pedigree that sits behind new CBD cocktail bar (and café-by-morning) Sammy Junior obviously comes with some fairly high standards. And the team here smash through that raised bar with beautifully balanced signature cocktails, like an addictively sweet coffee negroni, a lemon myrtle martini, and an Irish coffee.
There are only six cocktails on offer here, four of which are on tap, and all of them are served exclusively as "junior" versions of classic tipples – 100ml and $13 each. The same approach spills over to the European-leaning wine list, which has a handful of Champagne, white, red and new-world wines served by the half bottle.
Address: 66 King St, Sydney NSW 2000
Contact: 0410 512 203
Opening Hours: Monday (7am – 4pm); Tuesday – Wednesday (7am – 8pm); Thursday – Friday (7am – 10pm)

---
Re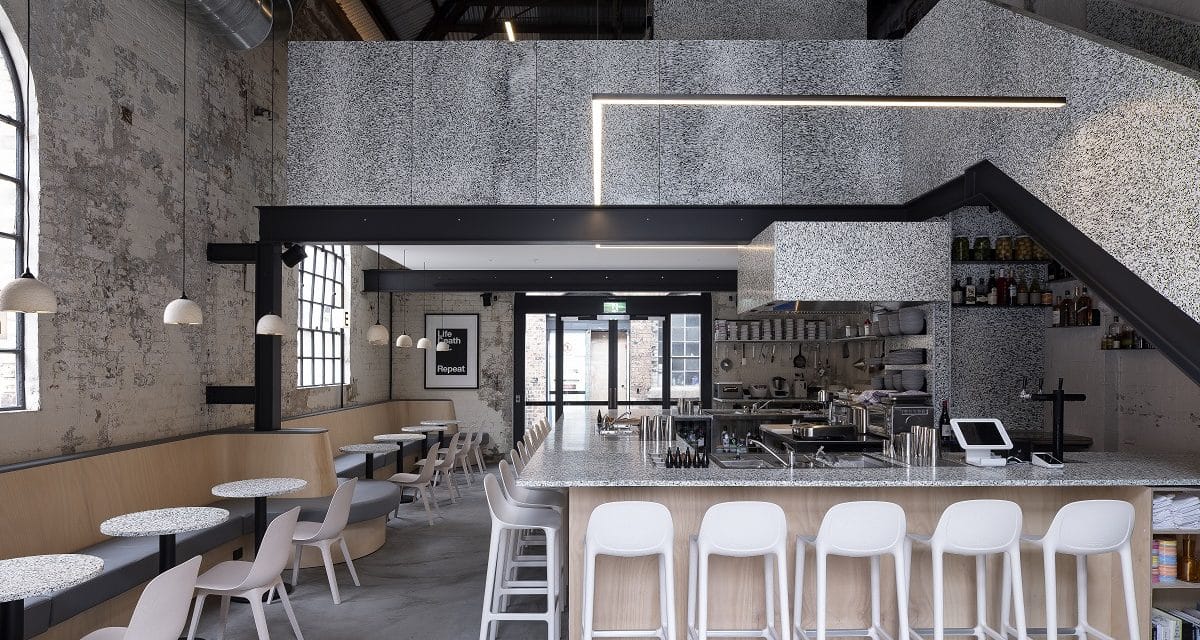 Right now, Re just might be the most unique cocktail bar in the world. Opened in the ongoing South Eveleigh precinct by Matt Whiley, best known as the brains behind London's iconic Scout bar, as well as Iceberg's Maurice Terzini, it's best described as a "regenerative drinking experience".
The bar is hinged on the idea of the circular economy, focusing on zero waste in every respect of the typical bar experience, from the materials and light fittings, to the wine coolers (made from mycelium) and, of course, the drinks, which have been designed around surplus produce.
Don't think you'll need to make compromises though – the menu hosts the likes of a martini with white truffle and olive leaf, a full spritz selection using rescued ingredients, a rockmelon margarita, and a peanut butter & burnt old fashioned, where the syrup has been made from the base of banana skins. Not only is it one of the best new bars in Sydney, it's a redefinition of the modern bar.
---
---
Re has also been named one of the best bars in the world for 2022, and the world's best sustainable bar. And that's a pretty big validation for what the team at Re have been doing, spearheading a concept that isn't content on just being another one of Sydney's best new bars, but a revolution for the entire hospitality industry.
Address: Shop 8/2 Locomotive Street, Eveleigh
Contact: (02) 8377 1877
---
Tiny's Sandwich Bar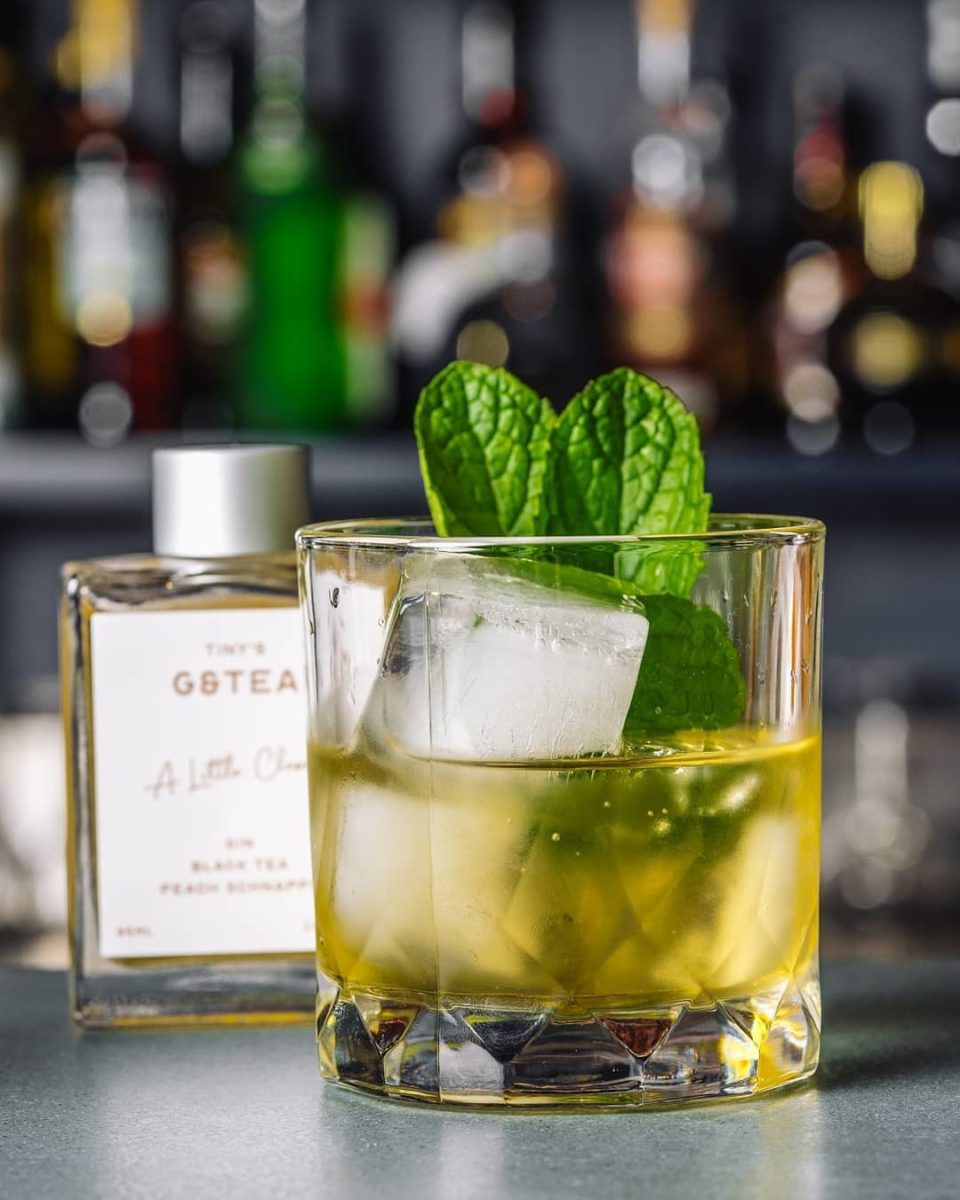 Forget your love of free popcorn, you'll need no such thing at Tiny's Sandwich Bar which serves its namesake with confidence. It's clear this CBD cocktail bar has designs on also being one of the best sandwich shops in Sydney, presenting somewhat of a unique hybrid that Sydney has never seen before with some great natural wines, some even better cocktails, and the type of massive sangas you'd expect from big players like South Dowling Sandwiches and Sandwich Stop.
Address: 1/55 Clarence St, Sydney NSW 2000
Contact: (02) 9299 9155
Opening Hours: Monday – Wednesday (6am – 9pm); Thursday – Friday (6am – 10pm)
---
Bar 83 at Sydney Tower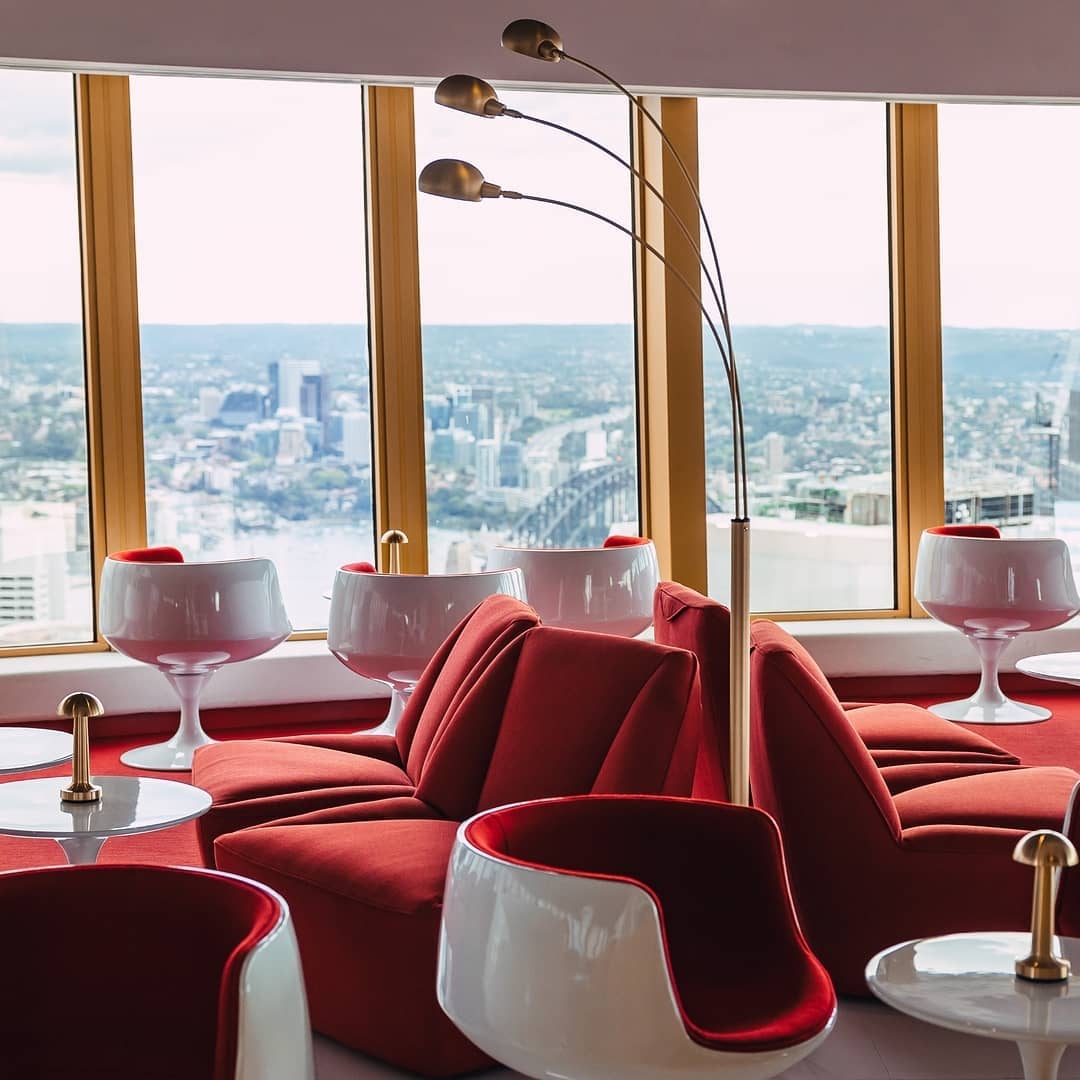 Looking like a set from The Jetsons, the red and white spectacular that is Bar 83 sits atop the iconic Sydney Tower with designs on reviving the skyscraper's hospitality scene. Along with restaurant Infinity, Bar 83 has been decked out with some of the wines, beers, and cocktails you'll find in the CBD, with a strong focus on the classics to appeal to a wide variety of people. This isn't one for those niche interests, Bar 83 has clearly been curated with the masses in mind, but there's a strong sense of credibility here that Sydney Tower has been lacking for years.
Address: Level 83 Westfield Sydney, 108 Market St, Sydney NSW 2000
Contact: 1300 391 808
Opening Hours: Wednesday – Thursday (3pm – 11pm); Friday – Saturday (2pm – 12am); Sunday (12pm 11pm)
---
Neat Peat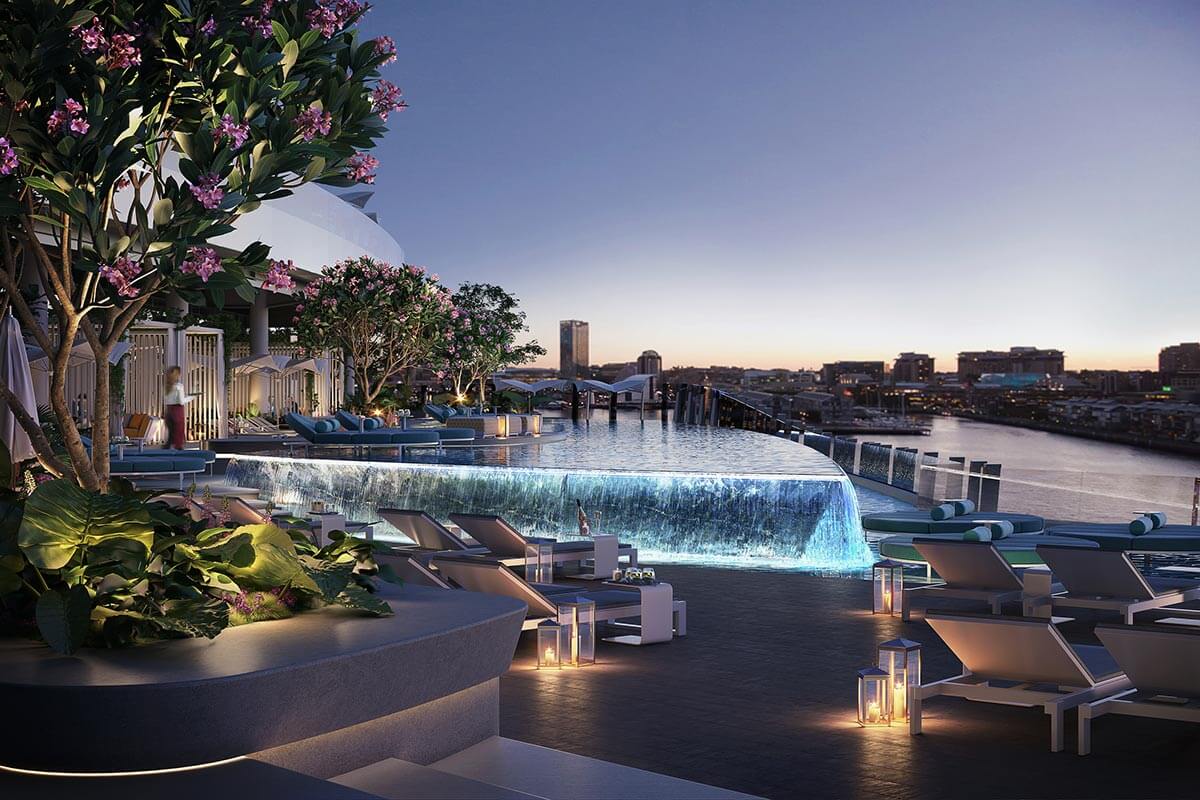 Of course Crown Sydney is ambitious enough to hide a whisky bar in that immense Barangaroo building. They've already managed to nab the renowned Nobu brand, Ross Lusted for Woodcut, and a supreme Italian restaurant called a'Mare. Plus, they've managed to build one of Sydney's most luxurious hotels to date.
But it's the 26th floor Neat Peat that is the tower's greatest space thus far, and most secluded. It's a classic whisky and cigar bar, although good luck getting in. This members-only bar is as exclusive as they come, and you'll have to be fairly well connected to get a spot. And while it's definitely one of the best new bars in Sydney, it's just unfortunately not everyone.
---
---
Address: 1 Barangaroo Ave, Barangaroo
Contact: (02) 8871 7188
---
CIRQ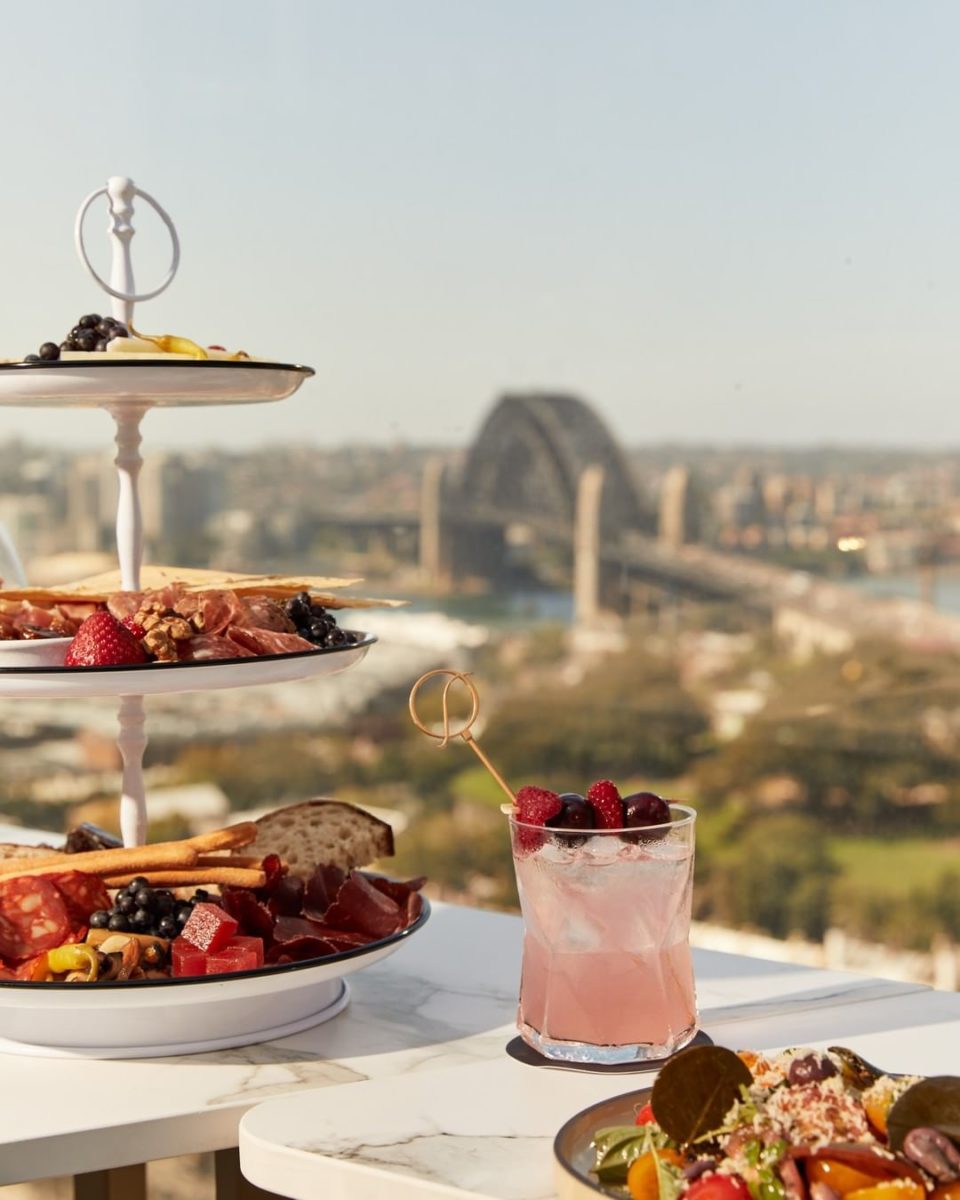 With Neat Peat taking care of the more exclusive clientele, CIRQ is a public rooftop terrace bar that makes full use of the tower's lofty views. By day, it's a bright and buzzy spot for a long cocktail session, and by night it's a dynamic lounge bar brimming with fine wine. The mix of indoor and outdoor spaces certainly adds to the bar's cool factor, taking those views even further with prime vistas stretching out to the Sydney Opera House and Sydney Harbour Bridge.
Address: Crown Sydney, Level 26/1 Barangaroo Ave, Barangaroo
Contact: (02) 8871 7171
---
Apollonia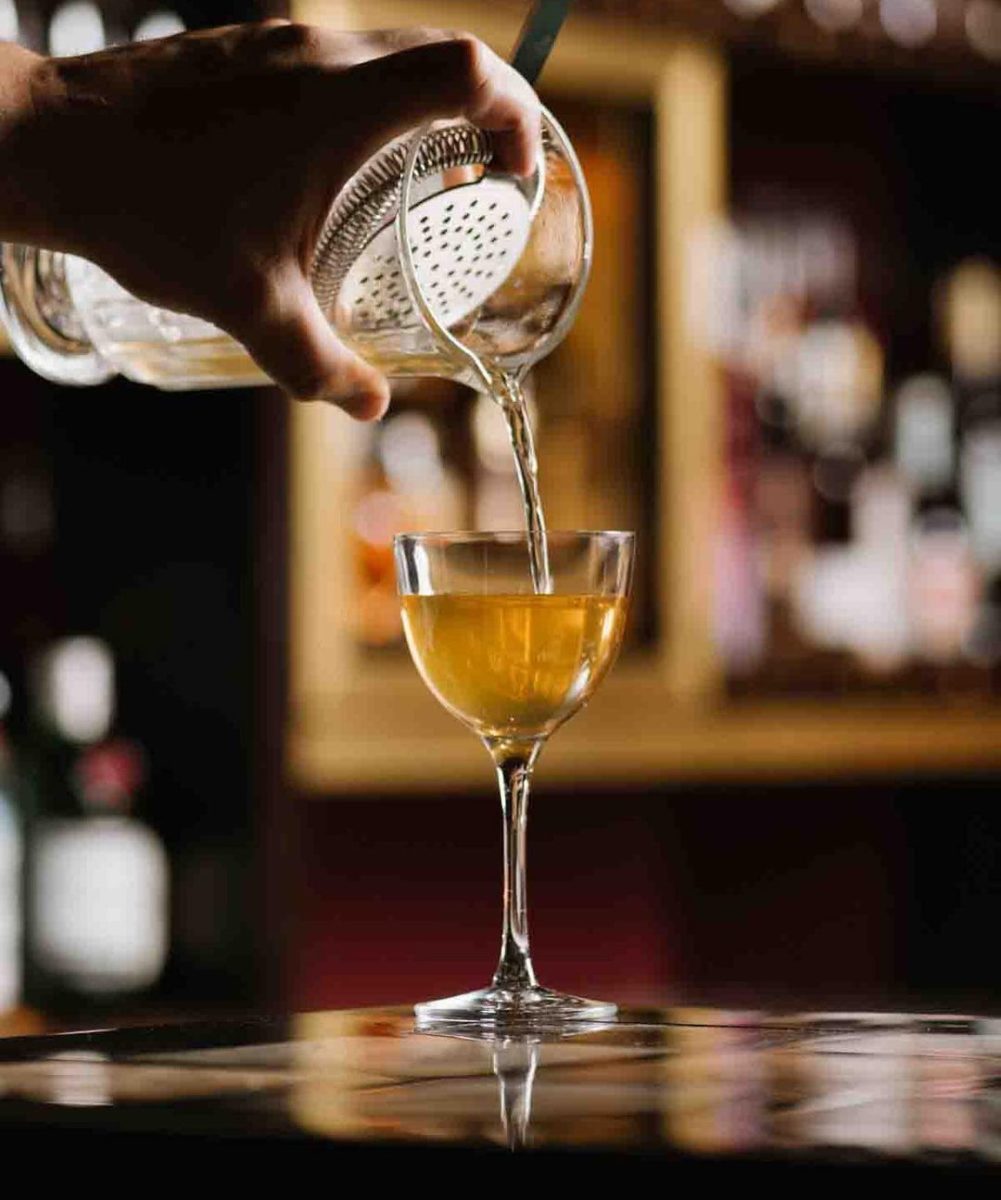 Sydney's ambitious four-level conversion project, Hinchcliff House, is now in full swing. The heritage-listed former wool store has been turned into a multi-faceted drinking and dining experience, and the first space to open was the basement-level Apollonia.
Located in the new Quay Quarter of Circular Quay, this subterranean cocktail den is packed full of history and takes on a fictionalised Sicilian gangster narrative, mainly driven by unique twists on classic Italian recipes. All the pineapple negronis and tiramisu milk punches should be more than enough to position Apollonia as one of the best new bars Sydney has to offer.
Address: 5-7 Young St Basement Level, Sydney
Contact: (02) 7228 1400
---
Belsazar Place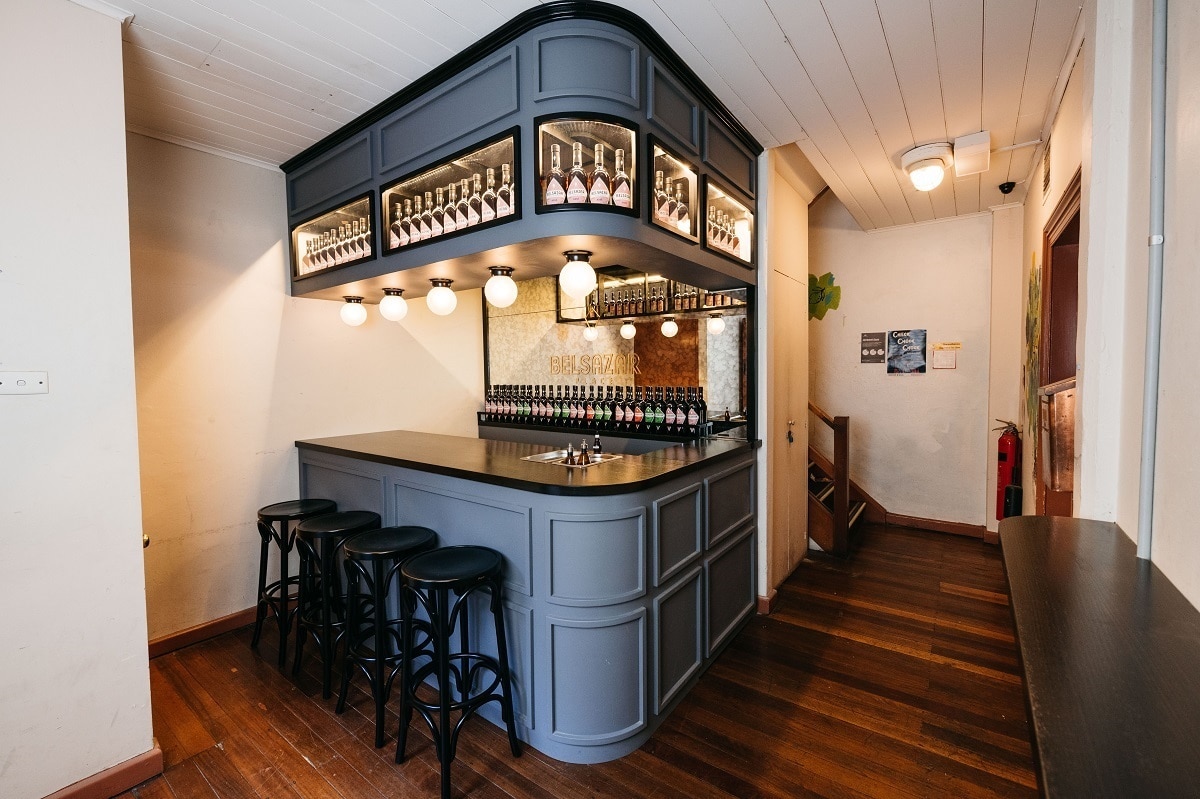 The team behind Bulletin Place have opened what is now Australia's smallest spritz bar at the foot of their popular CBD venue. Teaming up with the bar's namesake German vermouth brand, the fun-sized addition to the building, with space to just thirty patrons, is a much-needed visit to Berlin's renowned small bar culture, where tiny hidden bars are as common as larger than life nightclubs.
For such a ridiculously small bar, the selection of drinks at Belsazar Place is surprisingly comprehensive. Think bold cocktails like seasonally changing spritzes, regional wines from Baden-Württemberg vineyards in Germany, and fruit brandies infused with native herbs. Pair that up with some German influenced snacks like pretzels with onion dip, and smoked curry almonds, and you've got yourself one of the most interesting bars Sydney has ever seen.
---
---
Address: 10-14 Bulletin Place, Sydney
---
Bar Suze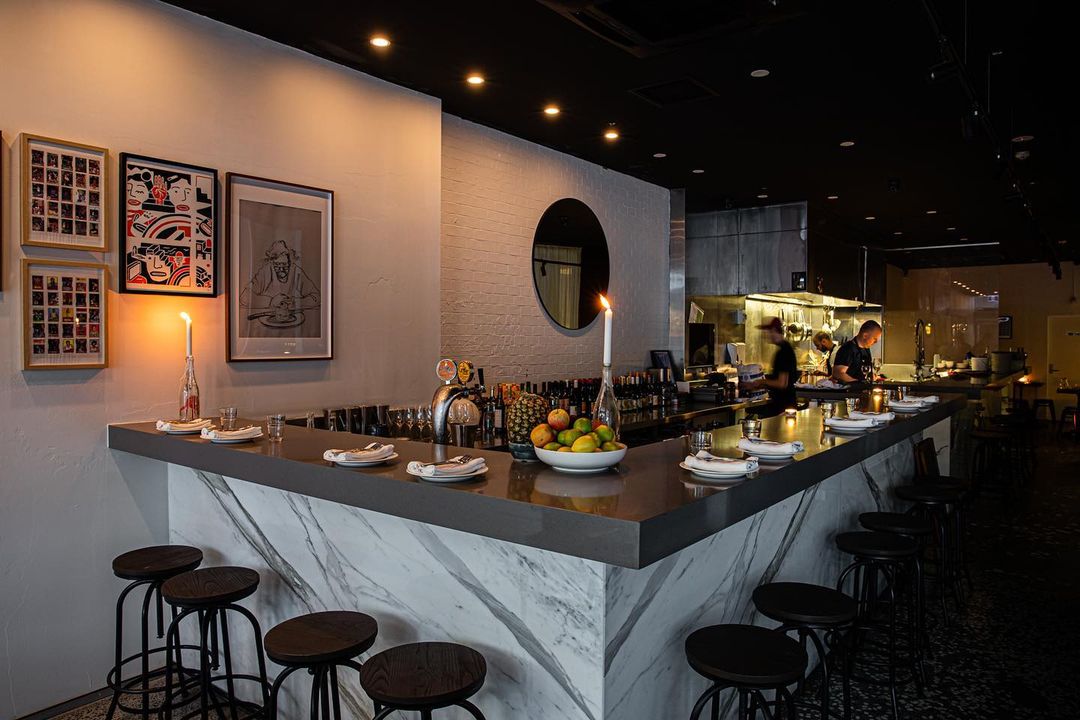 Bar Suze is an intimate new bar primarily designed for those who like their fine wines, paired up with fresh Australian seafood and a heavy Scandinavian influence. That house-made apple wine is a definite go'er here, but it pays to take the time to explore the team's menu. It was, after all, curated by three of the brightest and most dependable minds in the city's hospitality scene – Gregory Bampton, Phil Stenvall and Brenton Hassan.
The trio have been responsible for some of Sydney's greatest hits, including Pinbone, ACME, and Johnny Fishbone. So when they tell you to pair this Italian wine or that French drop with some smoked prawns (served with saffron aioli) or anchovy rye toast, you would be wise to listen.
Address: 54 Foveaux St, Surry Hills NSW 2010
Contact: 0431 180 389
Opening Hours: Wednesday – Saturday (6pm – 12am)
---
Oppil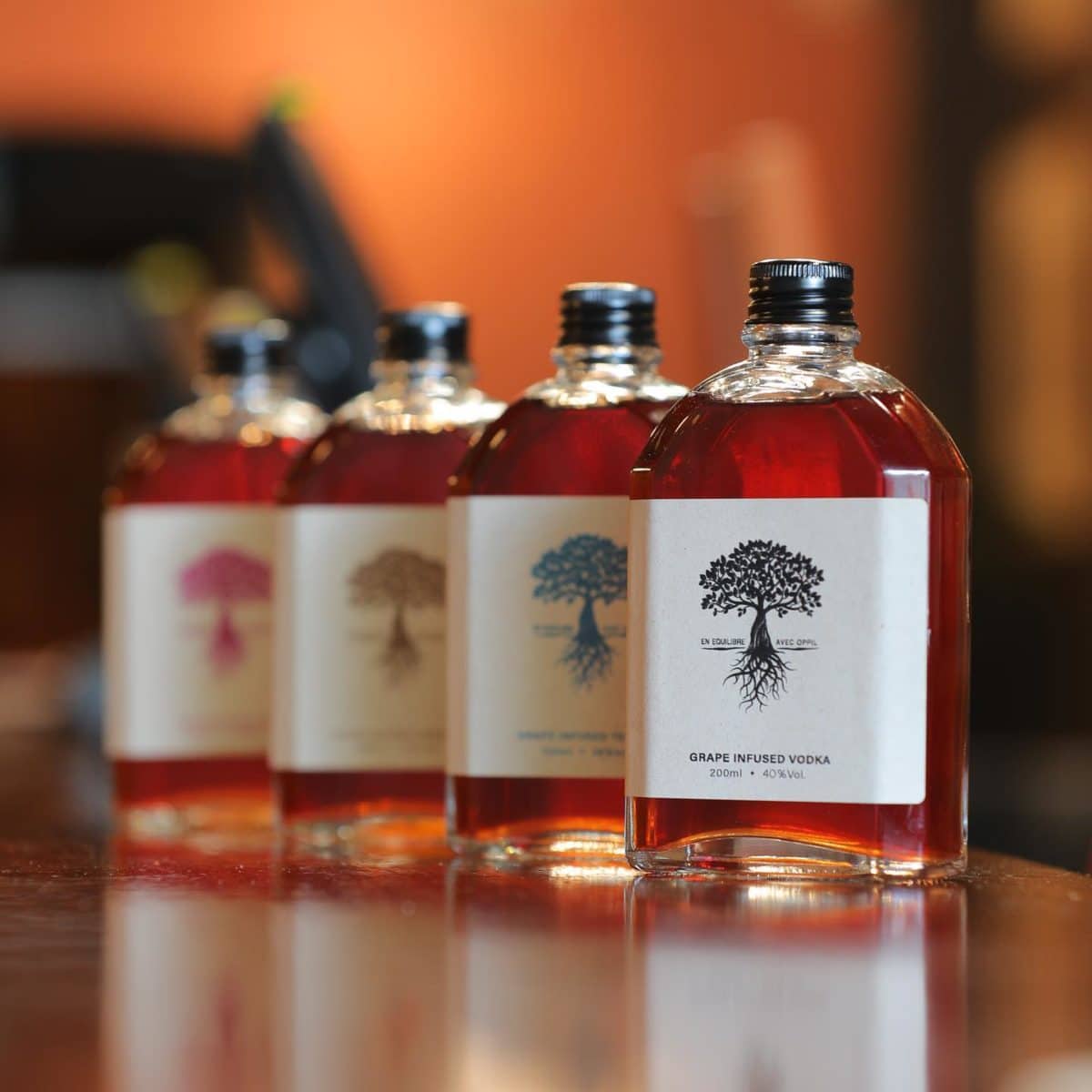 The tea-infused Old Fashioned at Newtown's Oppil should be stealing the show for this new bar, but it's an interesting "high antioxidant wine" that's been getting all the praise. Sydney scientist, and bar founder, Colin Dahl claims to have produced a wine that's virtually hangover-free. The drop in question, infused with high concentrations of antioxidants extracted from grapes, is certainly going to be divisive. But it's worth trying regardless. Those antioxidants help neutralise the usual acetaldehydes drinks usually promote in the body, theoretically reducing the effects of a hangover before they can even start to metabolise.
Address: 169 King St, Newtown NSW 2042
Contact: 0423 926 310
Opening Hours: Thursday – Saturday (5pm – 12am)
---
The Best New Bars In Sydney – Frequently Asked Questions
What are the best bars in Sydney?
Some of the best bars in Sydney include The Baxter Inn, Cantina OK!, Maybe Sammy, and Bulletin Place.
What is the best whisky bar in Sydney?
The Baxter Inn is widely considered the best whisky bar in Sydney, and has been for a long time. Others include The Wild Rover, J&M, and Tokyo Bird.
Where can I find the best new bar in Sydney?
A lot of buzz is surrounding Shell House, Dean & Nancy on 22, and Ba La Salut, but the incredible effort that has gone into Re makes it the best Sydney bar to open in recent years.
RELATED: Sydney's 29 Best Rooftop Bars To Tie One On This Summer