Spending an hour in a bottle shop sweating from choice anxiety only to walk away with something familiar – and safe – is more common than it has to be. Not only does it narrow the scope for wine drinkers who pride themselves on their taste in tipples, but it's a disservice to the prodigious amount of local and international wineries working tirelessly to constantly bolster their respective ranges. A good wine subscription service (also known as a wine club) would solve that issue.
Much like streaming services – such as Netflix and Disney+ – dig into your pocket on a set schedule, numerous services in Australia thrive on subscription-based wine. And seeking out the best wine clubs and subscriptions available is possibly the best way to really tap into (and test) the expert knowledge and resourcefulness behind the country's best restaurants, bars, bottle shops and wine selectors. Bringing you a bounty of both unique wines and fan favourite wines to enjoy on the regular.
And just like those streaming services, it's all about deciding who you trust to handle your taste buds and introduce you to new and interesting content. Below we've listed the country's best, who either specialise in a specific category of wine or just go hard on all varieties and put together boxes of mixed wines for you to get across. Plus, we've included a few other wine clubs which aren't necessarily based on subscriptions but deliver tightly curated wine boxes on-demand without the ongoing commitment.
If you're a particularly insatiable wine drinker, having a subscription to one of the best wine clubs in Australia is essential.
We'll leave it to you to decide which wine subscription Australia has to offer is best for you and your personal tastes, but these 18 are generally going to be the best you can find online, from wine clubs put on by some of the best wine specialists in the country.
This includes wine shops like East End Cellars and P&V merchants, to wine clubs run by wineries like Chapel Hill Wine Club. Dan Murphy's also has a new one that's doing quite well, and you should check out the nomadic concept behind Wine Journey or the premium scope of Wineism.
What's The Best Wine Subscription In Australia? – Table Of Contents [Not Ranked]
---
East End Cellars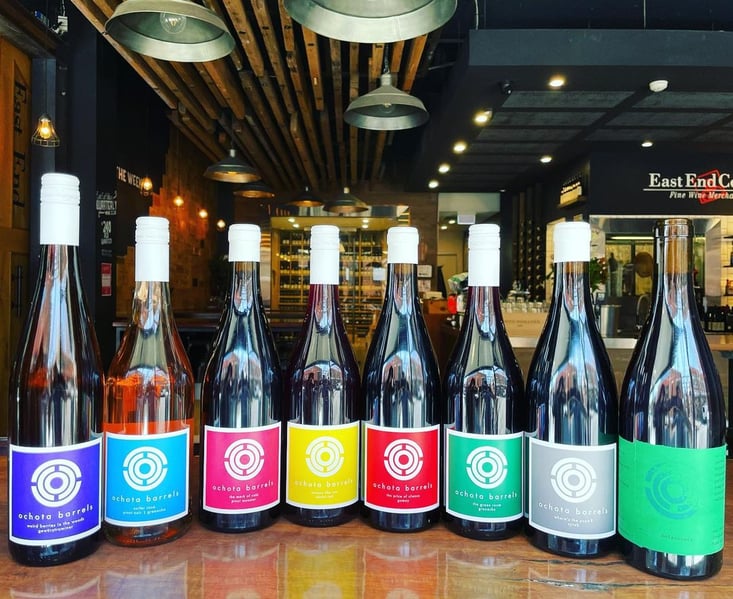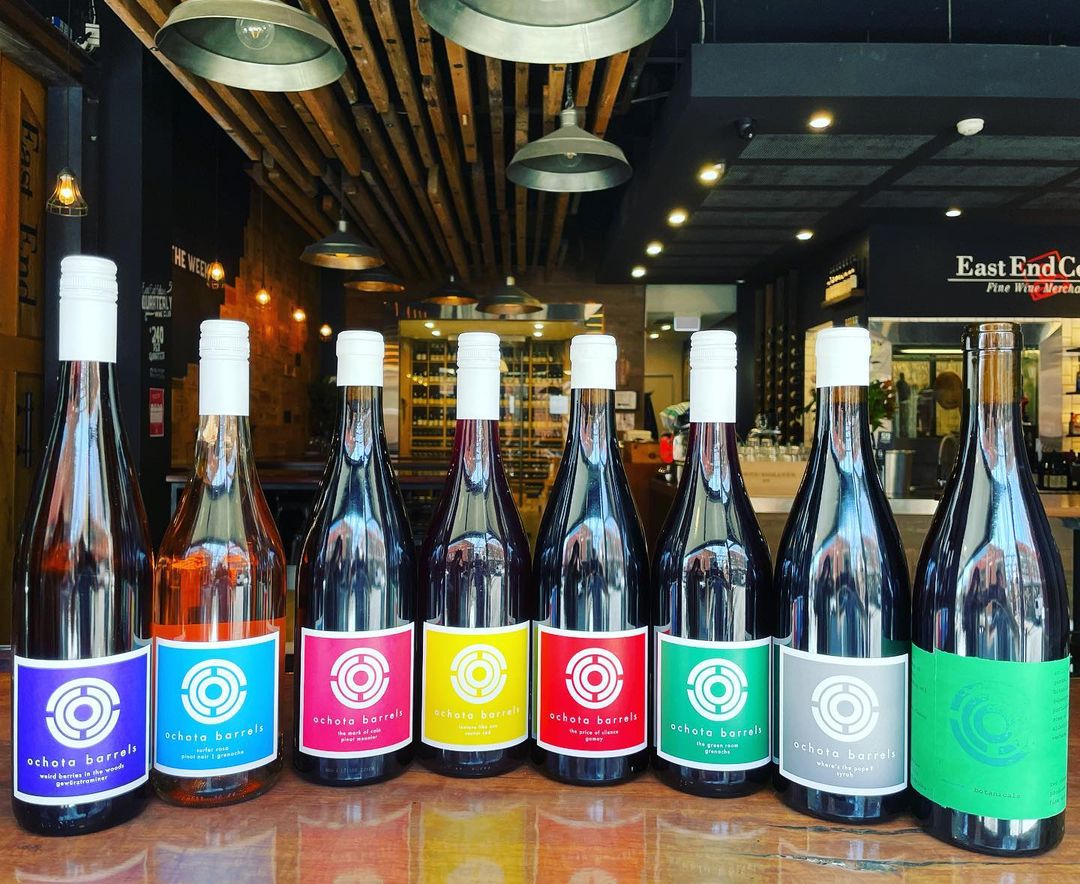 As one of Australia's most respected wine shops, Adelaide's East End Cellars boasts what is perhaps the best wine subscription service available in Australia. Dubbed The Quarterly Club, this tightly curated trove of handpicked wines aims to "seriously over-deliver on value" and focus on local and imported wines.
And seeing as the shop is known as one of Australia's greatest wine selectors, it's worth sitting back and letting the team do all the picking for you.
If you're lucky, you might even be able to get your hands on some Ochoto Barrels wines from the late great Taras Ochota.
Each wine subscription box contains twelve wines, with a mixture of reds and whites, plus a few rare varieties and organic wines some wouldn't have even heard of before, accompanied by tasting notes and suggested food pairings. The secret bottle is usually the best one.
The team at East End Cellars are highly regarded for their unmatched knowledge of all things wine, so your taste buds are in very good hands, with each wine delivery box sporting a value tag of well over $280. It's one of the few Australian wine clubs worth that much and if the price doesn't put you off, possibly the best wine subscription Australia has to offer considering how on-point the team at East End Cellars are with their curatorial game.
Cost: $240 per quarter.
---
Cloudwine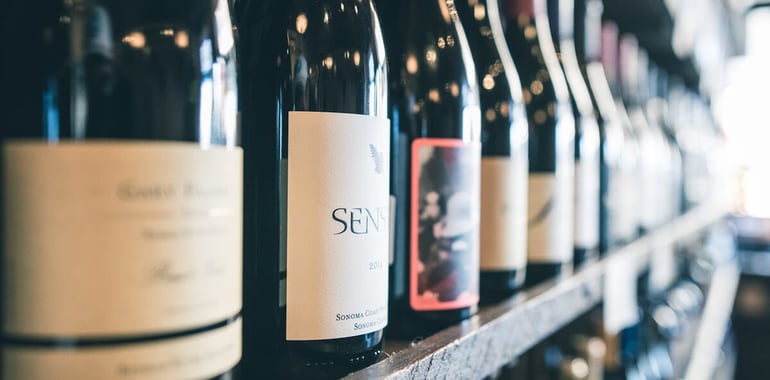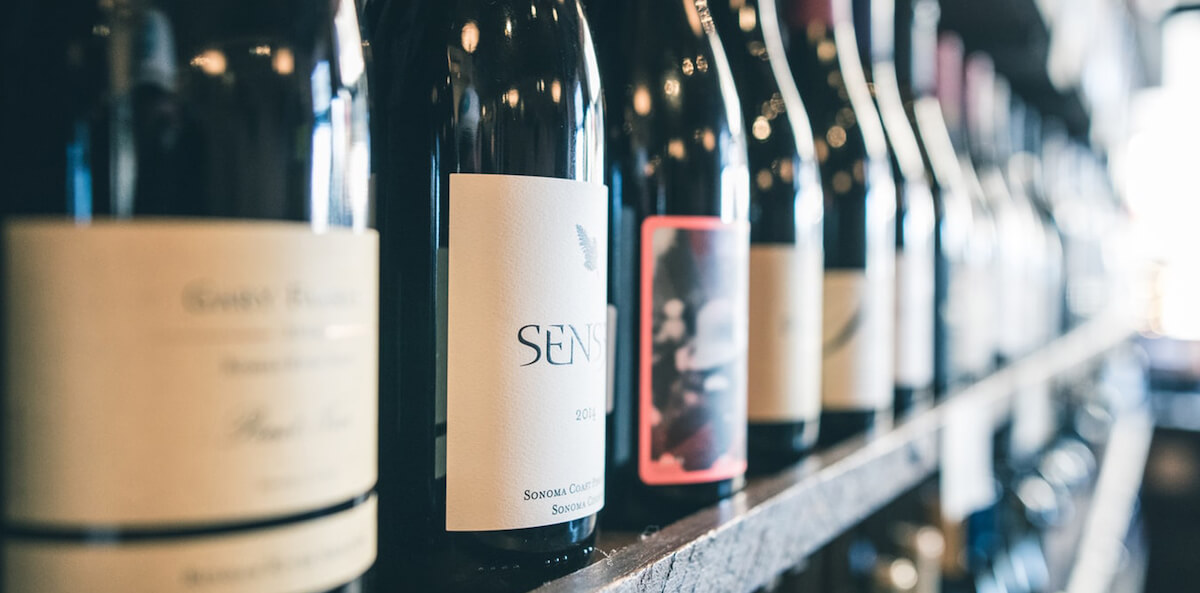 Cloudwine is a consistent favourite for wine lovers across the country, making this South Melbourne wine shop an easy pick when looking for the best Australian wine clubs to join. Short of heading along to the bottle shop itself, which is richly stocked with unique, handpicked wines primarily favouring Australian small producers, taking advantage of their Australian-wide delivery is a wise choice. Their wine club packs have always been consistent in helping people stock up their wine collection with rarities and under-the-radar classics.
That's no surprise, really. Cloudwine has been considered one of the leading independent wine shops in Australia since 1998, when it began as an online wine retailer shortly before opening up the current store on Clarendon Street.
There are no contracts and free delivery when you join Cloudwine's wine club. You simply choose your box – 12 reds, 9 reds & 3 whites, 6 reds & 6 whites, or 12 whites etc. – and select your taste preferences as well as how often you want to receive the wines, and your budget. The in-house sommelier will do the hard work for you.
Cost: Varies (free delivery over $200).
---
Chapel Hill Wine Club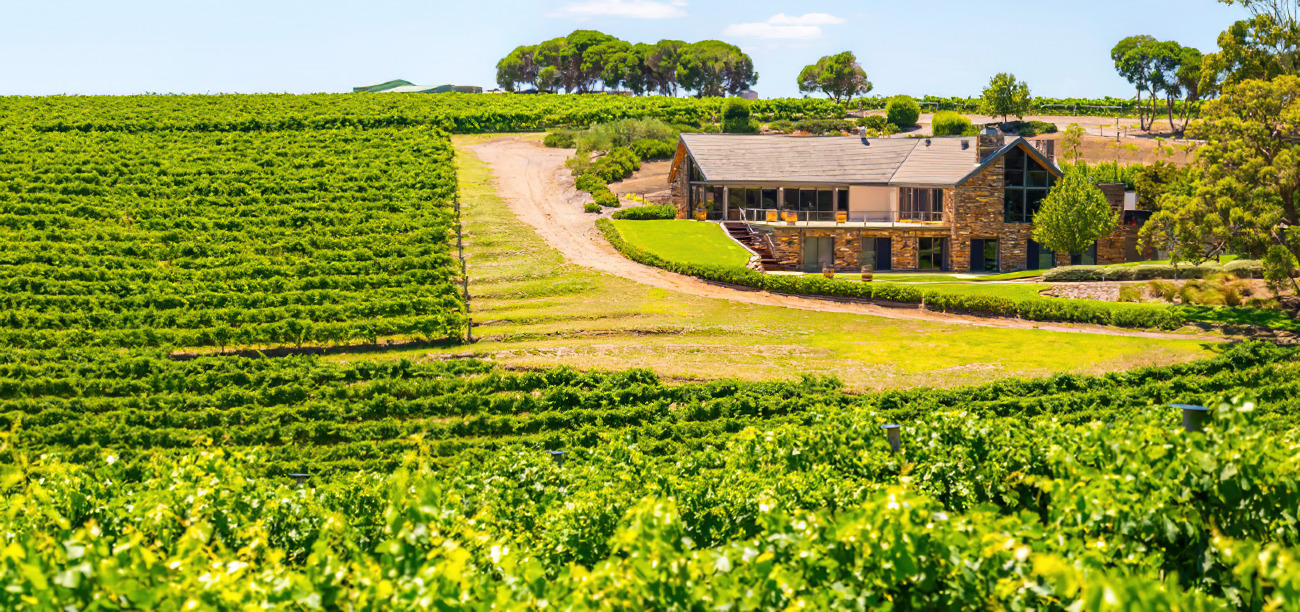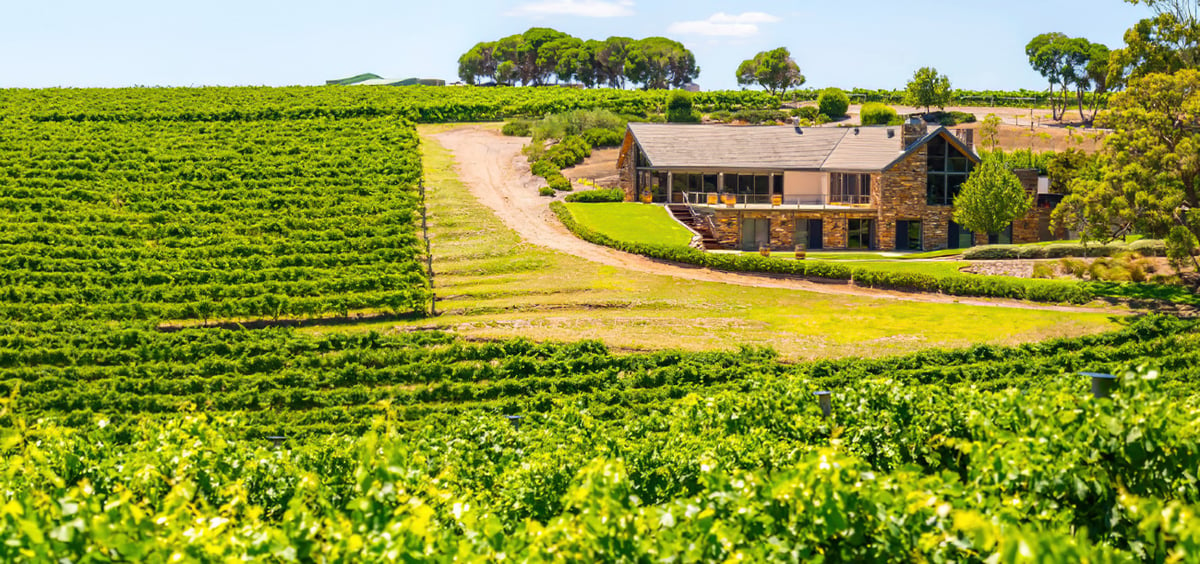 There are plenty of wineries around Australia side-hustling with a subscription-based service for some of the most loyal and regular customers. It wouldn't be practical to list them all, and this niche could do with a round-up itself. So let's just go with one. Right now, we're feeling the Chapel Hill Wine Club from Chapel Hill Winery in McLaren Vale.
The South Australian winery runs a tight and concise VIP wine club called Vintage Selection, where you can get a delivery box of three bottles of wine, four times annually for a total of 12 exclusive bottles a year. This often includes rare and museum wines from one of South Australia's best producers.
Packages are set for March, June, September and November, spacing it all out nicely so you've always got some great wine stashed away for when guests come over.
It's $85 quarterly for the option listed above, or you can double up and get six bottles per delivery for $134 quarterly (or $325 bi-annually). The Platinium Selection will give you 12 bottles of wine for $610 bi-annually. So there's a nice range of options if this is one of your go-to wine labels in Australia.
Of course, the price depends on the shipping location. The above prices are based on NSW.
Cost: From $85 per quarter.
---
Wineism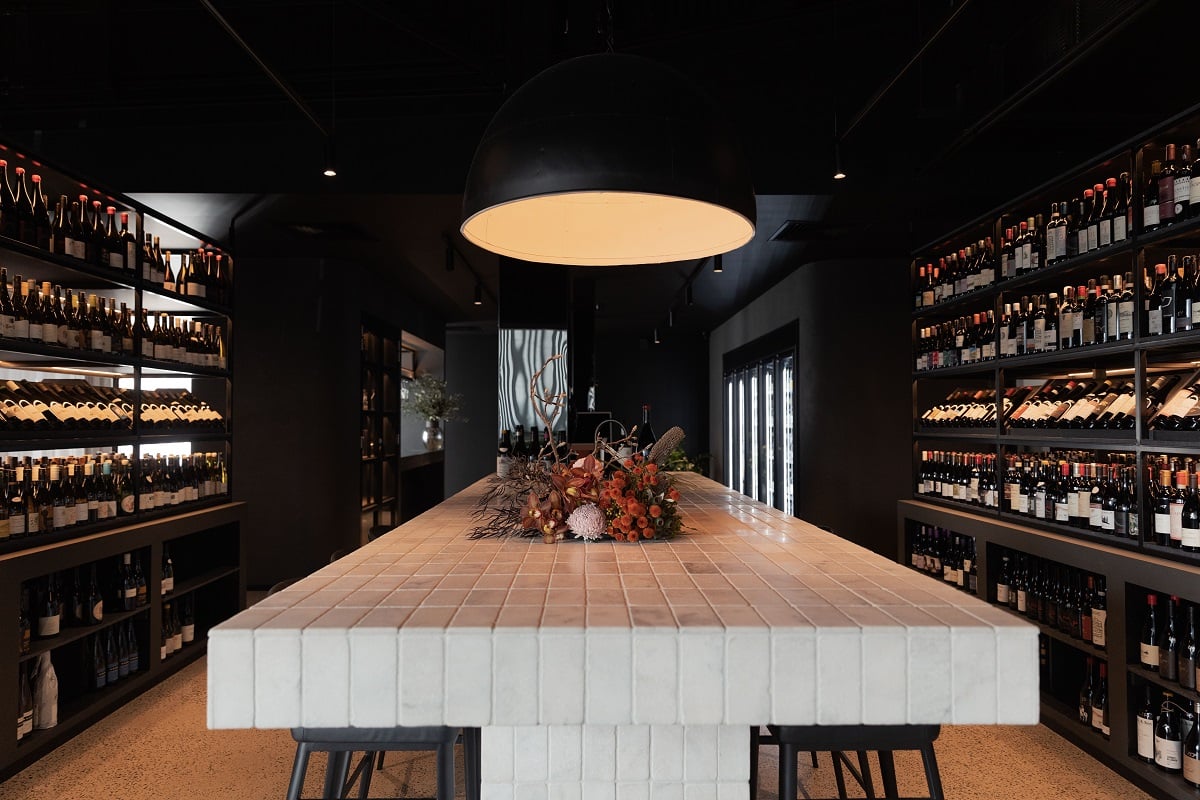 Wineism is a new entry into the game and has already become one of the more interesting wine subscription services in Australia. That's primarily based on quality, with the Brisbane-based wine saloon founded by award-winning Sommelier Ian Trinkle.
The wine subscription club is a new arm of Trinkle's business and an extension of expertise built by writing wine lists for some of Australia's most highly regarded restaurants. The selection is hand-picked from around the world with a penchant for sourcing rare wines from some of the world's best regions like Chianti and Margaret River.
Wine subscriptions are split by Knowledge, Wisdom or Enlightenment with a box starting at $180 and reaching all the way up to $600 for anyone who wants to dial in a more premium experience at home.
Cost: From $180 per box of six.
---
Halliday Wine Club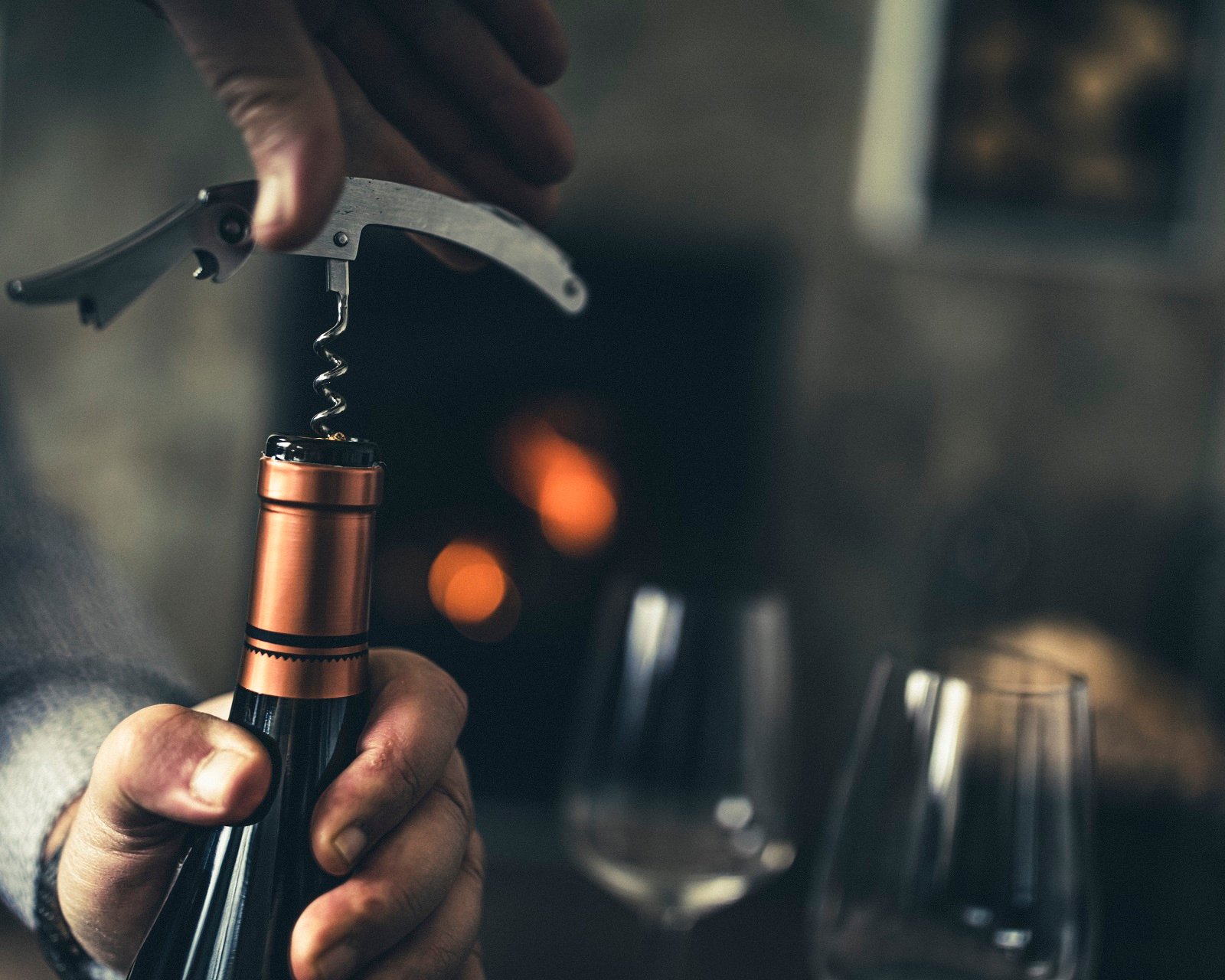 James Halliday is known as one of the foremost authorities on wine in Australia, so it's little surprise to see the man's brand curate its own wine subscription service. The country's top wine rating system has led to the Halliday Wine Club, which gives you a monthly delivery of highly-regarded Australian wines with the promise that members will "never have to drink a bad bottle of wine again."
Only Gold Medal wines are included in the box, so wines that scored either 95 or higher. This guarantees a certain level of prestige and is a great way to discover Halliday's top-rated wines before they start to become incredibly hard to find. As they almost always do.
There's no long-term commitment, the subscription can be paused at any time, and there's only one price point to keep it simple. You're looking at $129 per month for two bottles, or $139 for those who aren't already members.
---
The Good Wine Club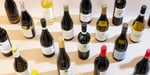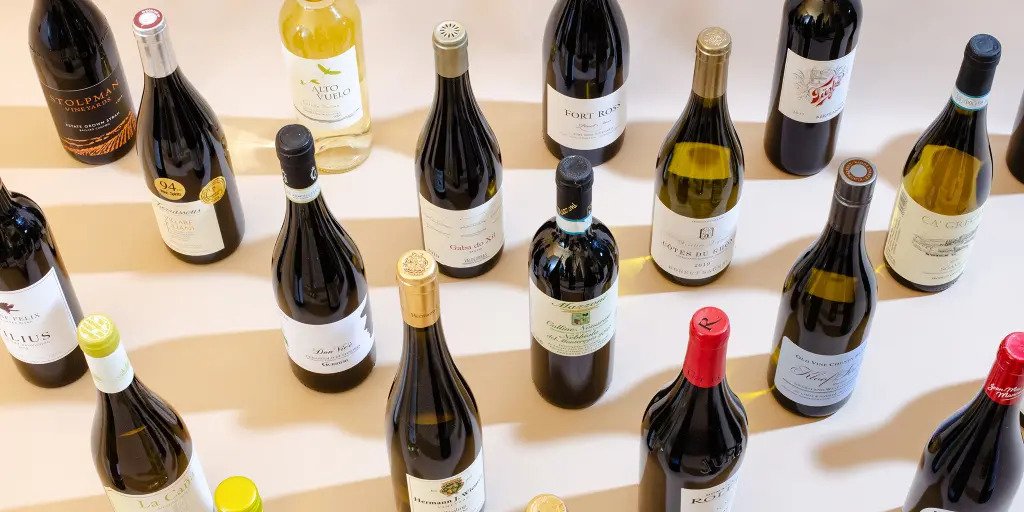 The Good Wine Club gets over nicely thanks to its scope and willingness to adapt to different ways people like to enjoy their wine. You can even grab some packages that each net you some bottles of wine along with a recommended book or just purchase wine by the bottle as if you were shopping at a typical wine store.
The wine club offers three different options, from Club Australia and Club Adventure to Club Bubbles. Like many of these other wine subscription services, you decide on frequency and constitution with prices starting around $129.
Cost: From $129 monthly, bi-monthly or quarterly.
---
Naked Wines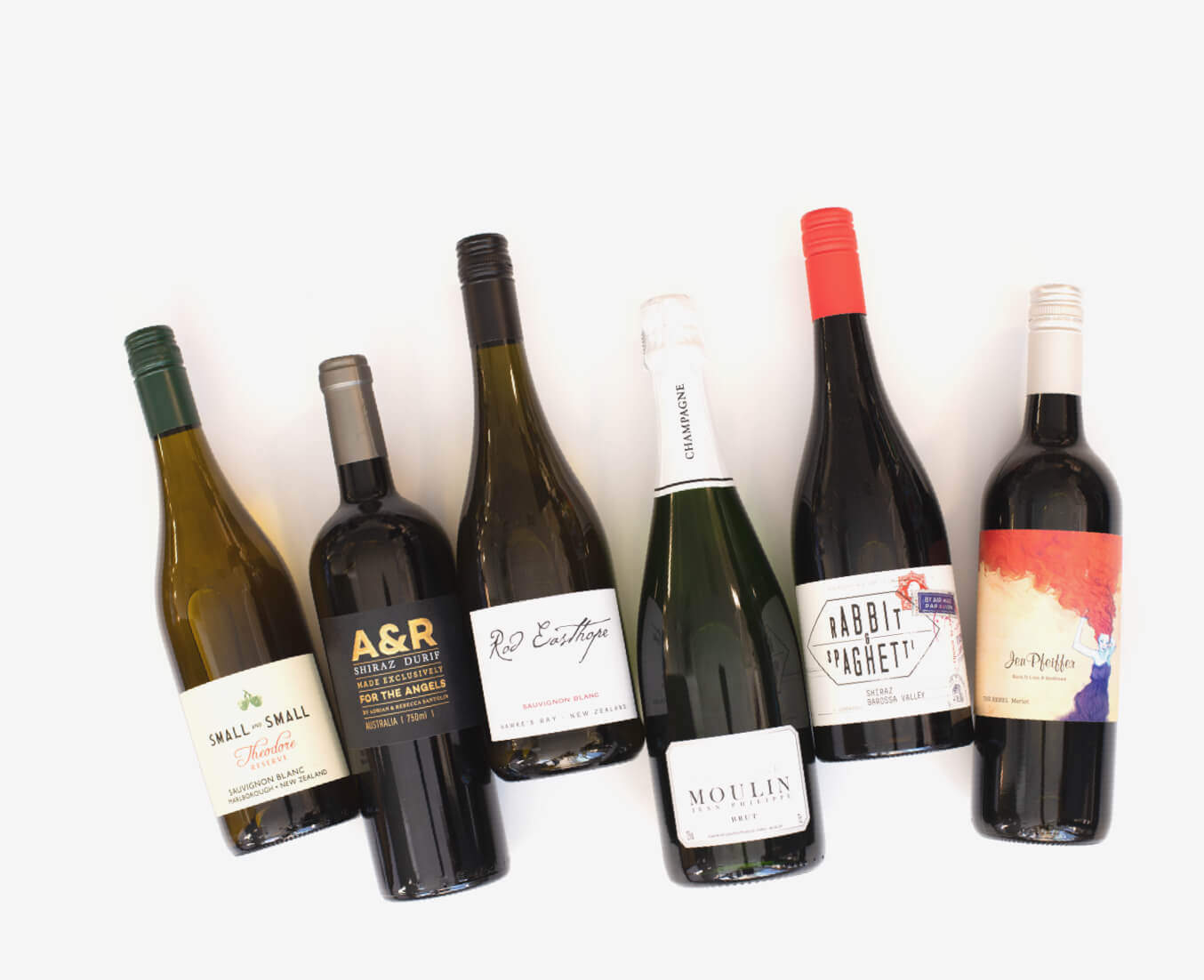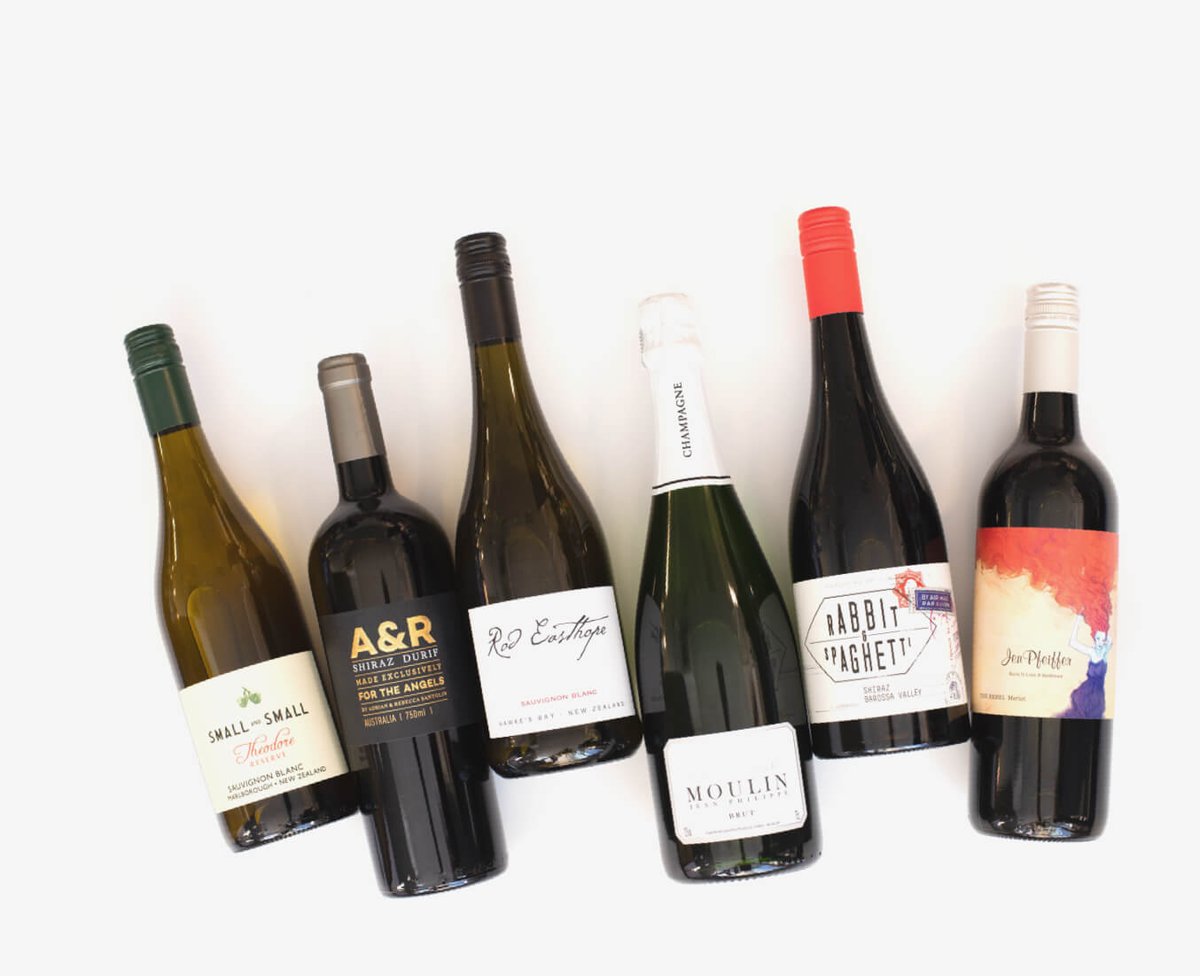 Naked Wines is now one of the best-established wine clubs in Australia, growing steadily over the past decade to showcase the best of the best across Australian and New Zealand winemakers.
Committed to funding independent winemakers, the service has become an integral part of the wine industry, and those kinds of connections are obviously going to mean better wine for you. They offer next-day delivery, although it's not really a subscription model they use.
Instead of the usual box directly selected for the wine connoisseur approach, you have an account in which you can deposit $40 each month – this makes you an 'Angel.' That money is used to pay indie winemakers upfront to produce wines exclusively for Naked Wines. It's also credited to your account, which you can use to buy Naked Wines online. 'Angels' also receive free delivery (only in Melbourne and Sydney).
Is it worth becoming an 'Angel?' If you like what Naked Wines' online store is offering, then definitely. Single bottles for 'Angels' work out to around $8.99 each, which is substantially lower than the wine you'd find at your local store.
Cost: From $8.99 per bottle.
---
The Weekly Drop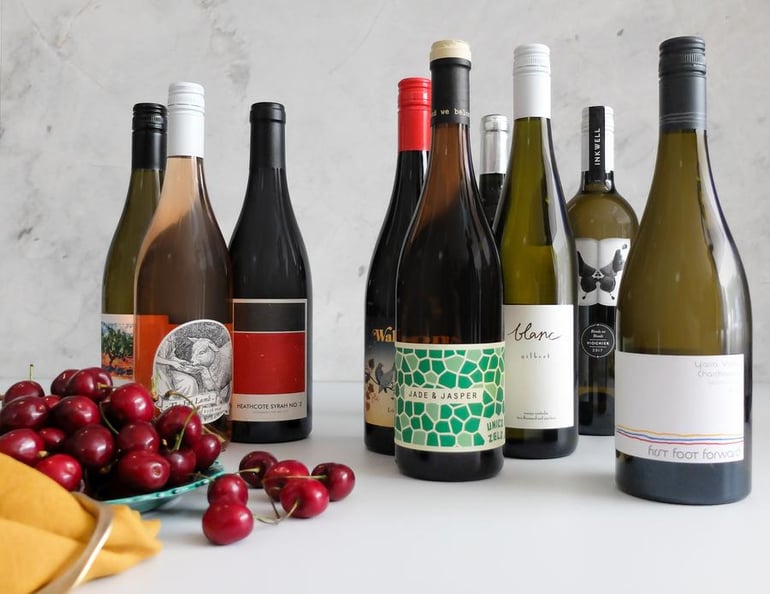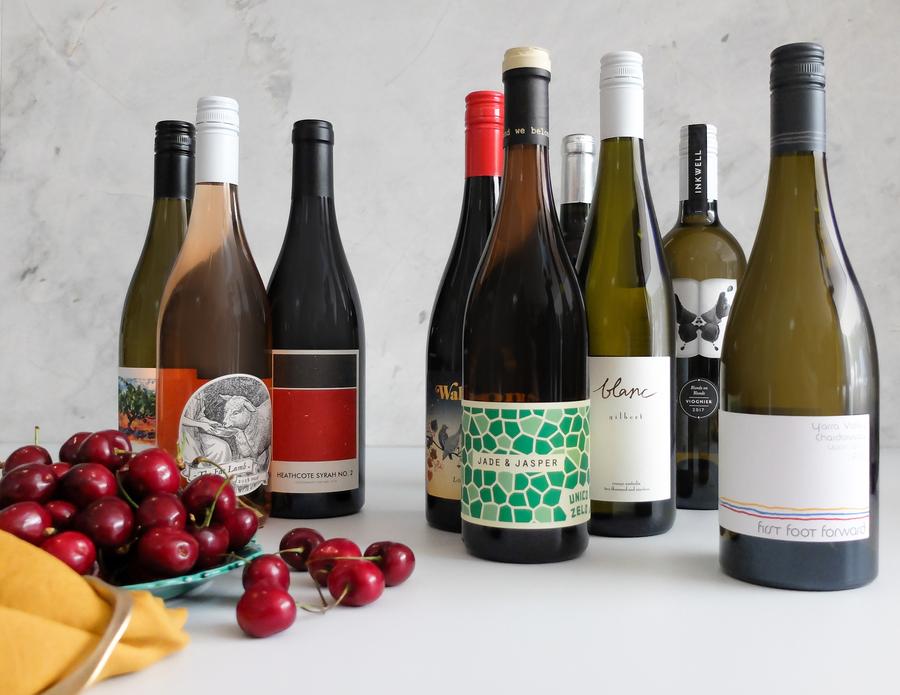 As the name implies, The Weekly Drop is one of the more frequent wine clubs for those who can barrel through their bottles in no time. Oenophiles can opt for a weekly subscription, but there are also fortnightly and monthly options, with the top-tier choice featuring a box of six bottles – 3 "Weekly Drops" at once – for $50/month.
The boxes are curated by Josh Renshaw, who used to serve as the sommelier at Sydney's widely acclaimed The Bridge Room before it closed its doors in 2019. He's committed to The Weekly Drop having an impact beyond just delivering you top-notch wines; for every box of wine bottles sold, a tree will be planted.
Cost: From $45 per week.
---
RELATED: The Best Whisky Subscription Services In Australia
The Borough Box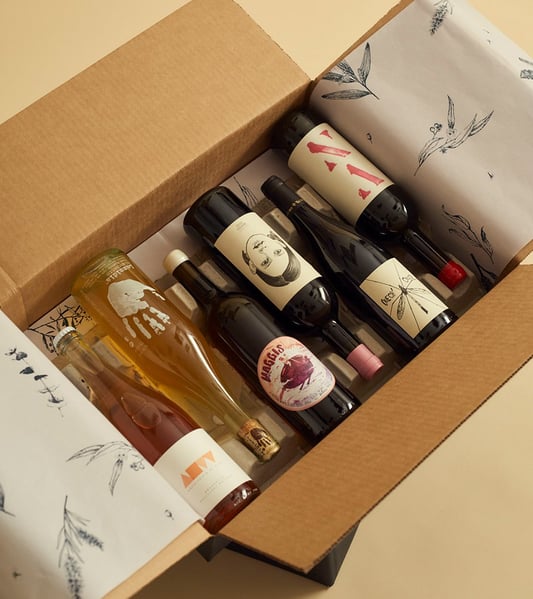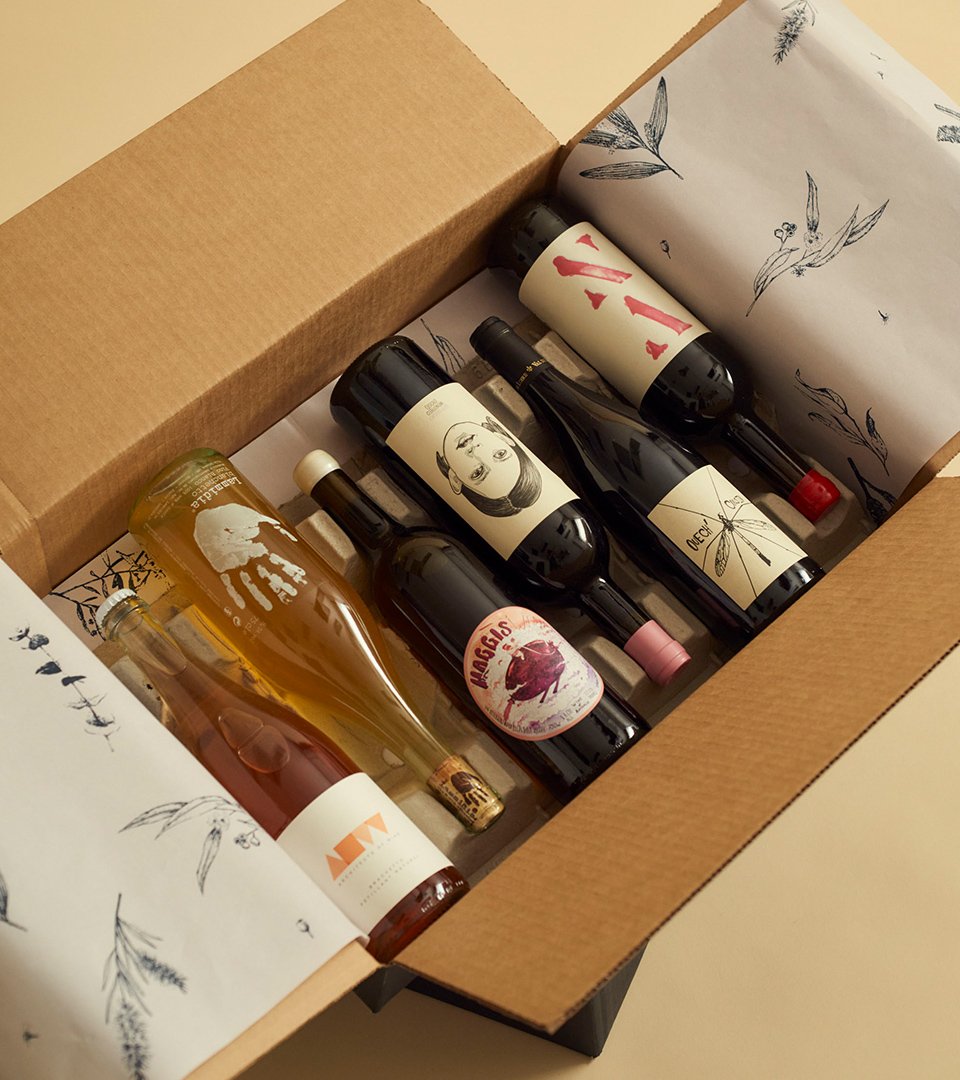 Unlike all the other wine club listings you'll find here, The Borough Box's scope for regular delivery is confined to Sydney and Melbourne. Those that pass the geographical test get access to top-notch natural wines hand picked by Lo-Fi Wines' highly experienced directors and wine selectors, James Audas (who used to command the wine menu at Rene Redzepi's iconic Noma) and Love, Tilly Devine's Tom Sheer.
It's one of the youngest subscription services on this list too, launched only within the past few years with a dedication to sustainable, organic and biodynamic wines sourced from all corners of the globe. Borough Box has fast become known as one of the best natural wine subscription services in the country.
There's a particular love of small-batch producers here, so members forking out $180/month can typically expect minimal-interventions drops from wineries many haven't even heard of. Each box contains 6 wines in total, consisting of 1 or 2 whites, 1 skin contact, a couple of reds, 1 rose, and sometimes even some sparkling wine.
Cost: $180 per month.
RELATED: Best Beer Subscription Services In Australia
---
Vinomofo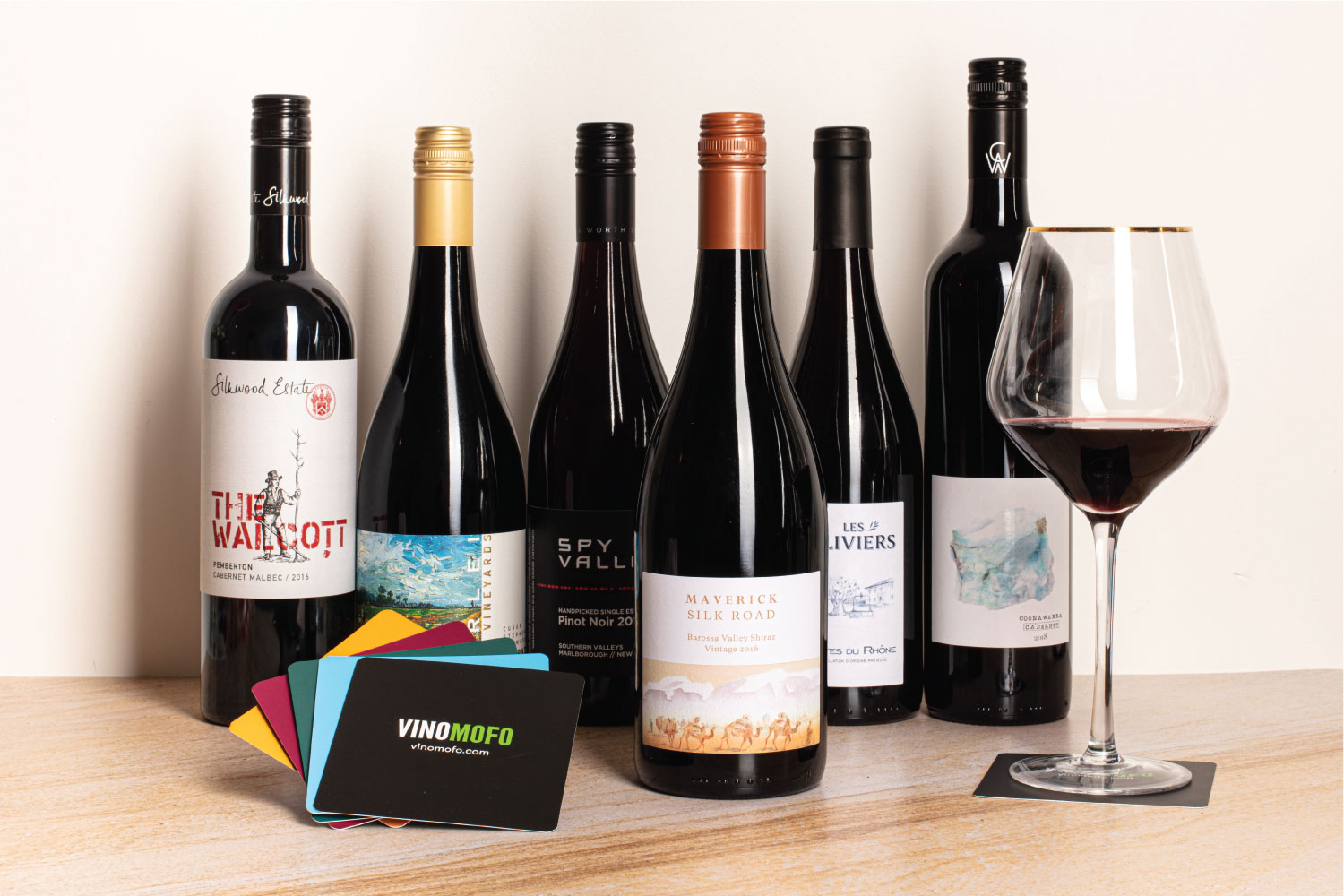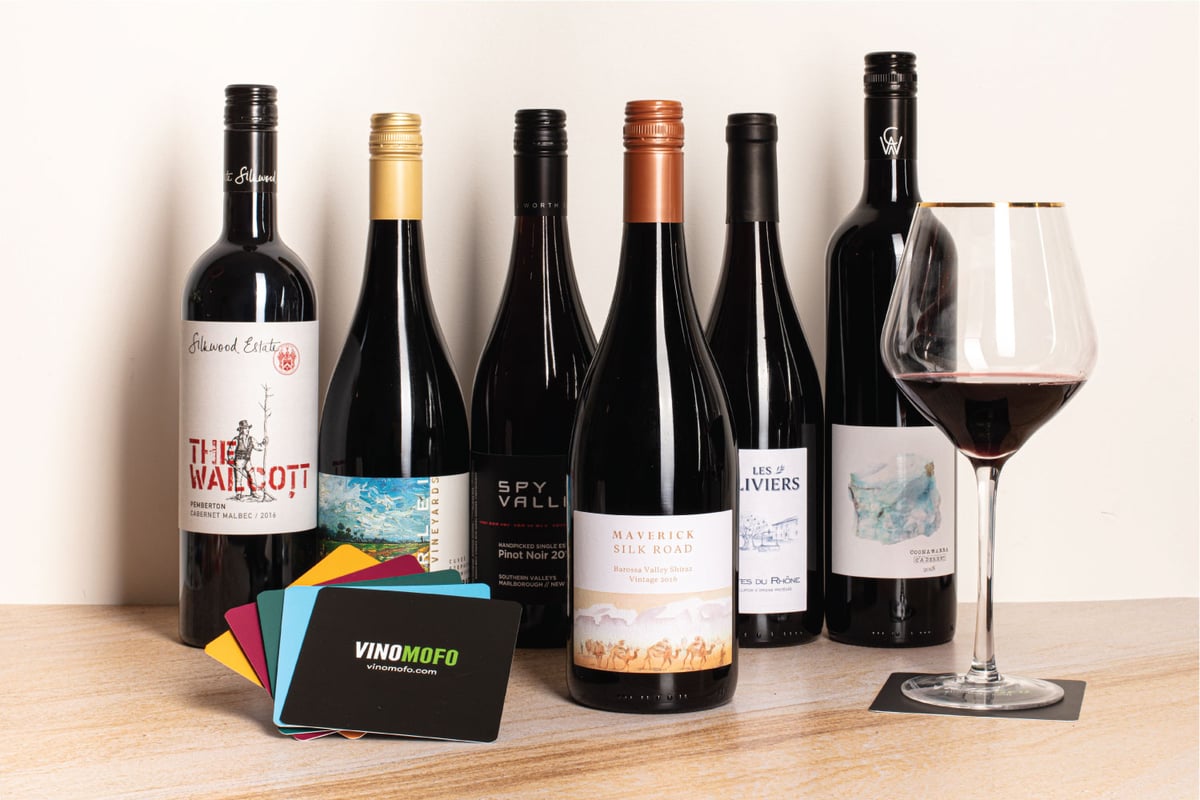 Grown from a tiny garage in Adelaide circa 2011, Vinomofo boasts over half a million members around the globe, all drawn to the extensive selection of wines and flexible subscription options. There are 2 choices for those who want to sign up, the $139 'Black Market Club' or the $179 'Mofo Club', with either monthly, bi-monthly or tri-monthly frequency.
Each wine box delivered includes twelve wines, with the scope depending on which wine subscriptions package you've picked. The Black Market has a heavy bias towards reds like Pinot Noir and Shiraz, while the Mofo is a mix of white and red wines; both come with various tasting notes.
Cost: From $139 per month.
---
Wine Journey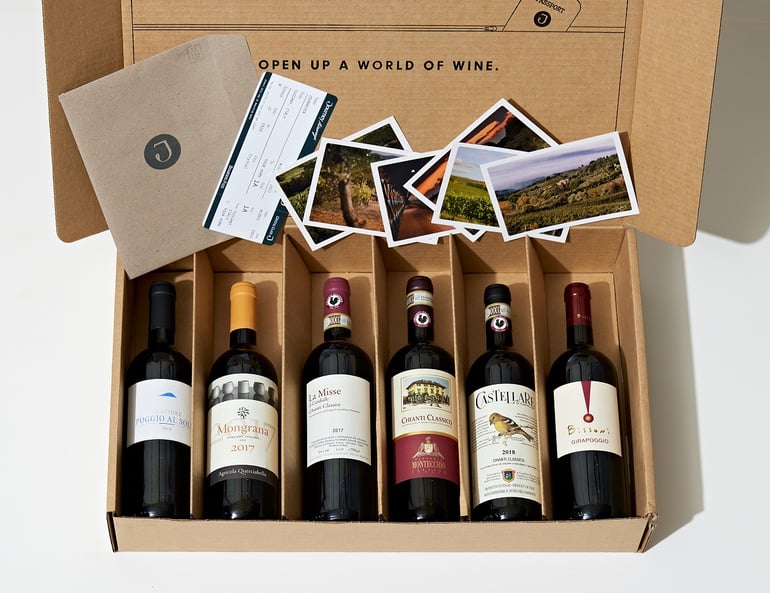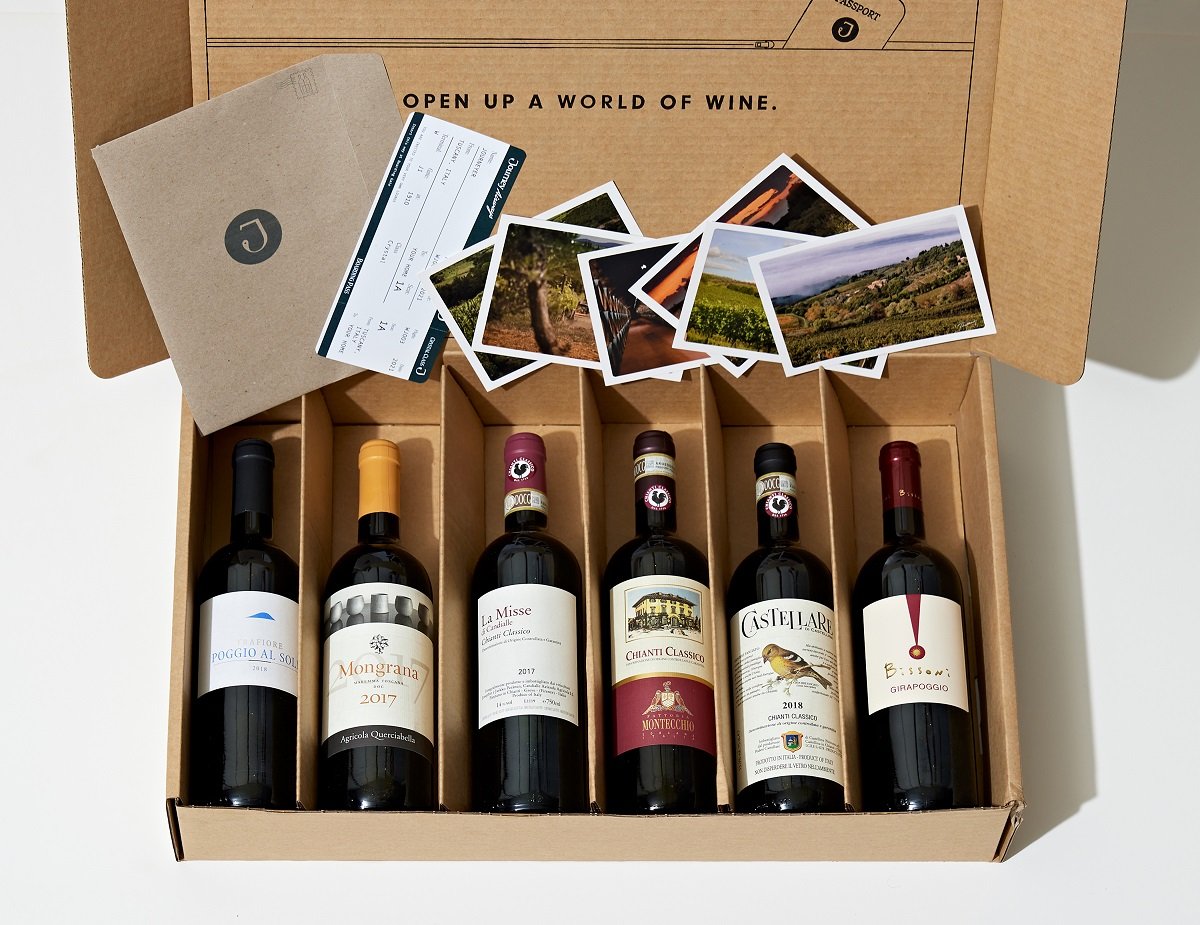 Wine Journey is the newest wine club in Australia, and easily one of the most exciting. Although, much like Naked Wines, it doesn't run on a subscription model. Instead, you're purchasing expertly curated wine packs that are themed around adventure, designed to visit different wine regions around the world and showcase the latest and greatest drops.
For example, they've got a Tour of Tuscany box going for $229, connecting with talented producers from the iconic region and collating 6 restaurant-quality Tuscan wines that best showcase such a massive history. These aren't your standards either, with drops like the Frescobaldi Tenuta Perano Chianti Classico 2018, and the Bissoni Girapoggio Sangiovese di Romagna 2017.
Other 'Journeys' include the Rhine River White Wine Cruise, Barossa Shiraz & Beyond, Victorian Chardonnay, and a few others that should be coming soon. There's also smaller, three-bottle 'Taste of' packs showcasing other destinations like South Africa, Lebanon, Rioja, and Greece. As such, if you really want to taste your way around the world and get a true taste of different terroirs, this one's a smart choice.
Cost: Varies.
---
Good Booze Project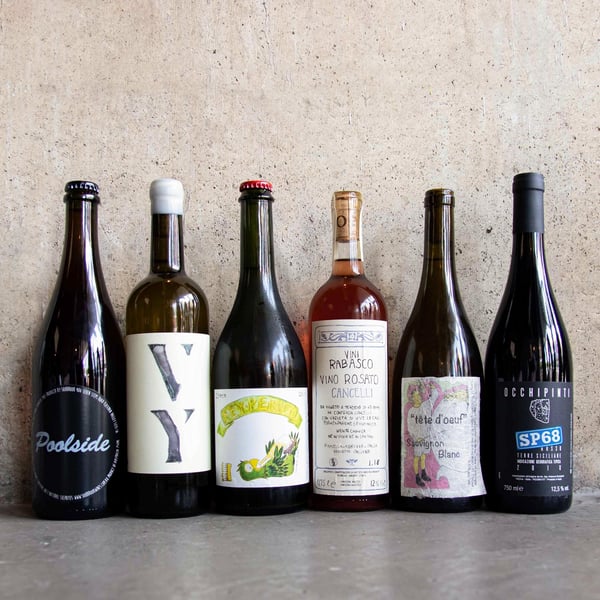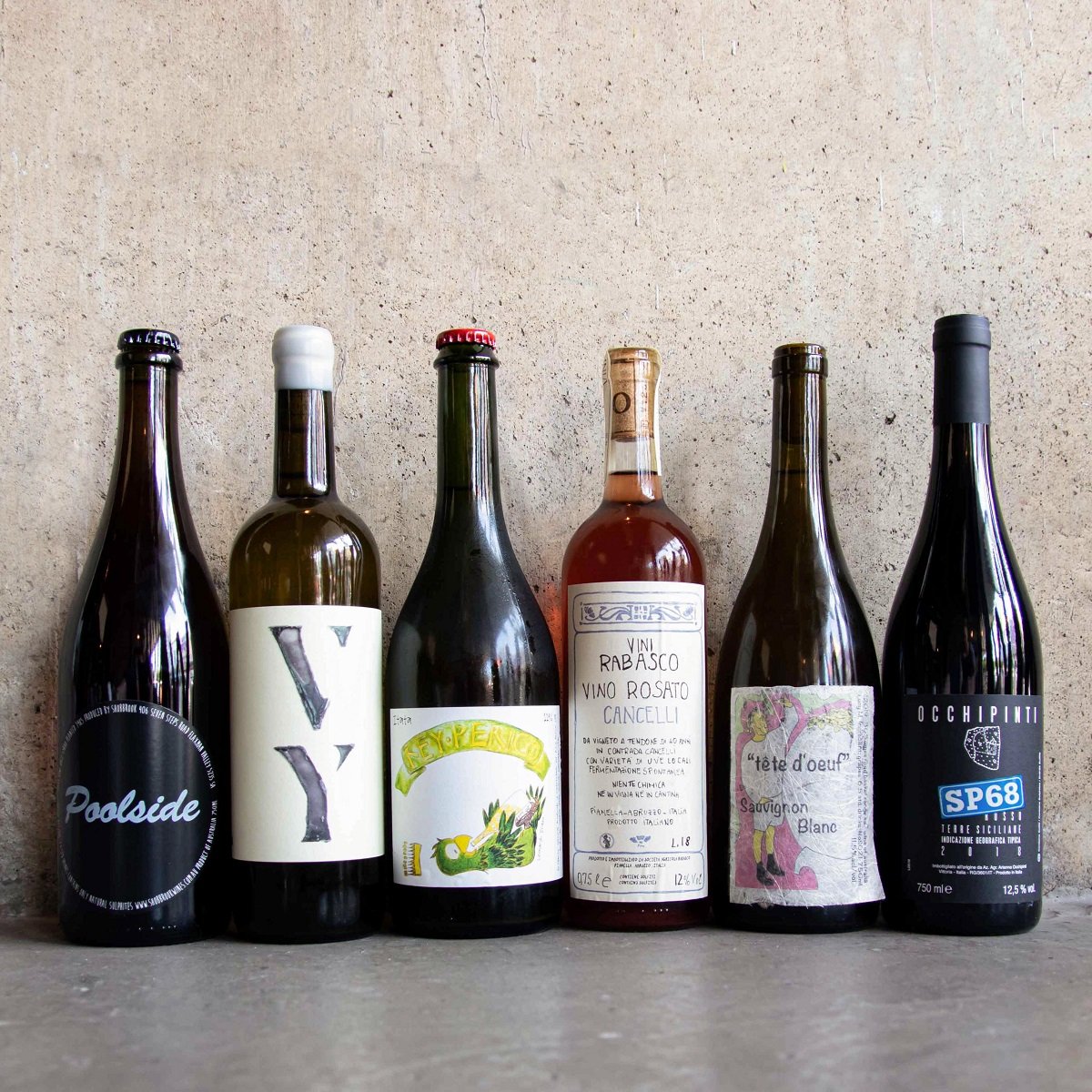 The Good Booze Project doesn't mess around when it comes to sourcing the world's best natural wines. An initiative from Melbourne bar and bottle shop Mr West, the service has plenty of flexibility for subscribers, who can opt for boxes of 3 bottles, 6 wines, or a dozen wines delivered monthly, leaning heavily towards minimal intervention drops.
Whatever the choice, the package arrives temperature-controlled each month so members can enjoy their curated fine wines fresh from the box. To many, this is the best wine subscription Australia has to offer.
Cost: From $45 per month.
---
RELATED: The 30 Best Australian Wines Under $30
P&V Merchants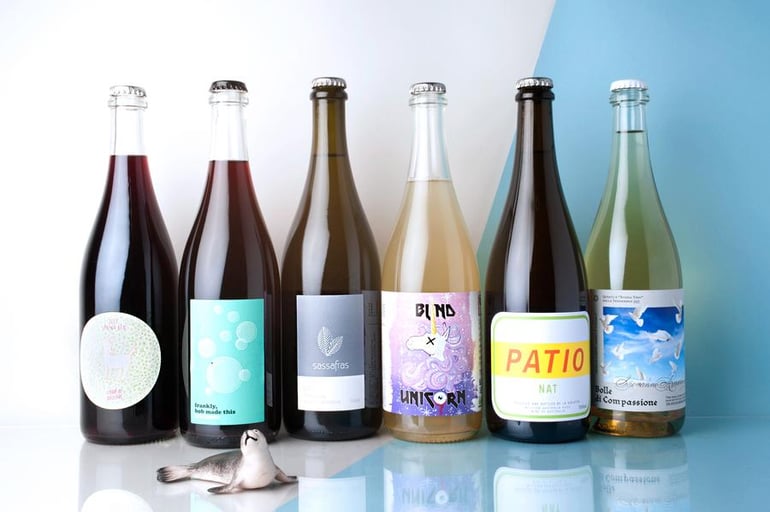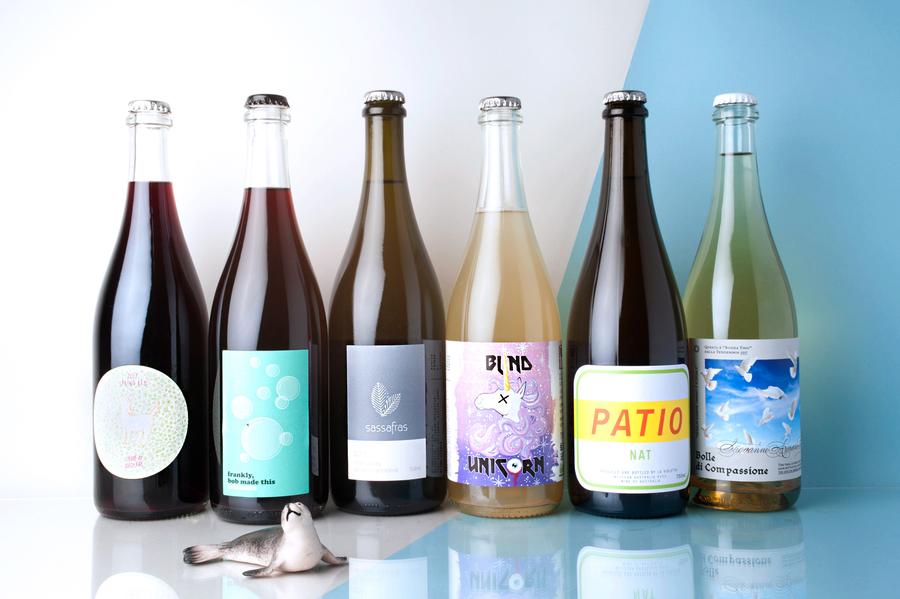 P&V Merchants may be fairly new on the scene, but the shop has already been welcomed into the inner circle as a Sydney local liquor store with some serious style. The scope here is wide, although the heart of this trendy, inner-west spot is constantly searching for top drops across natural and sustainable wine, specifically with organic and biodynamic farming localised to Australia's greatest wine regions.
Though you could pop in and just as easily journey through the wide-ranging world of sake, or pick from a colourful range of spirit bottles, your monthly subscription options are focused solely on wine.
It's a flat $150 per month for either a red, white or mixed box, delivered on the first Friday of every month and sporting 6 bottles of handpicked important and Australian wine. It's one of the best natural wine subscriptions out there right now.
Cost: $150 per month.
---
Dan Picked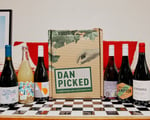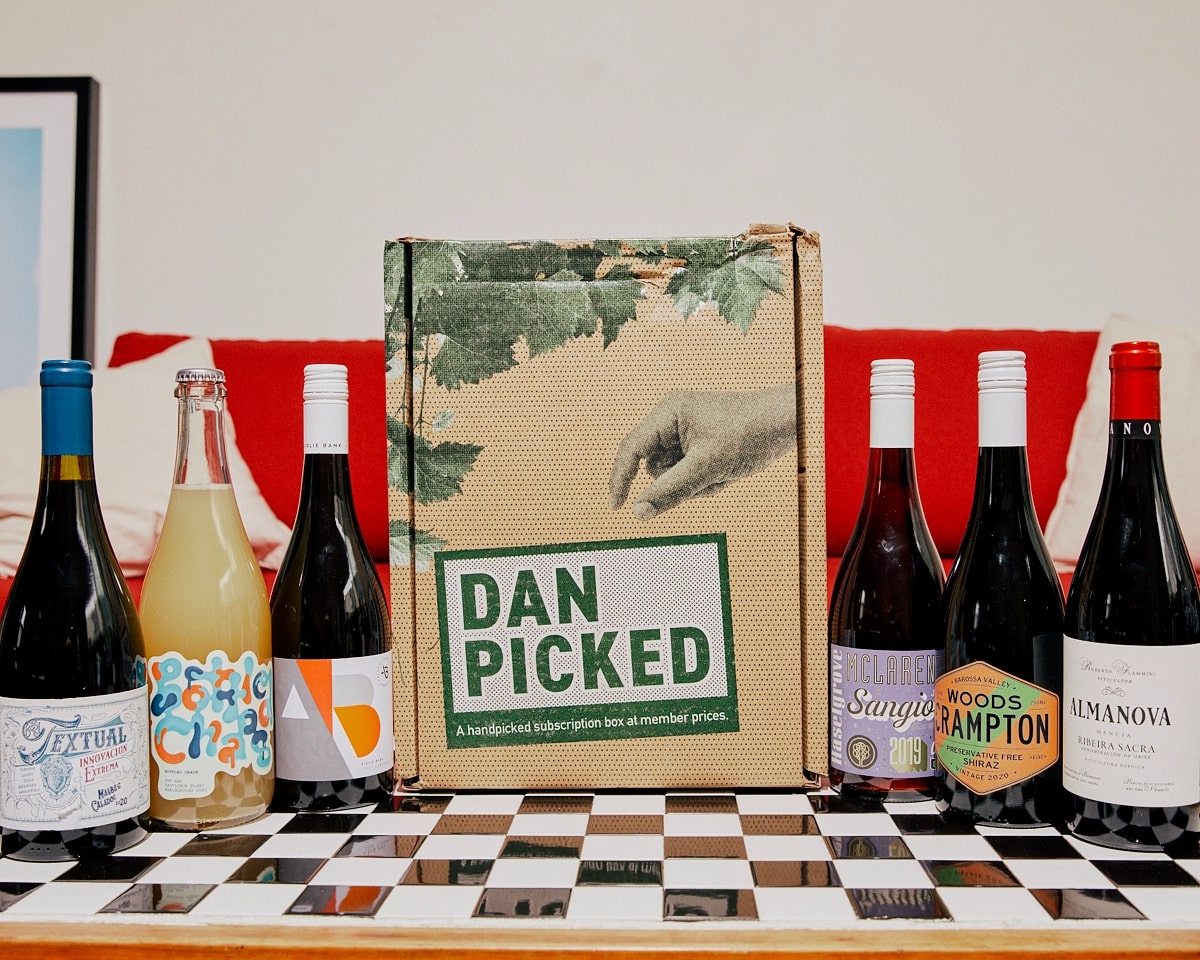 There are a few online wine retailers in Australia who run their own win club. Dan Murphy's has refined its specific option with the new Dan Picked subscription service, digging a bit deeper into the curatorial game with a number of options for anyone who wants their wine hand-picked by some of the best in the game.
You'll get a curated wine subscription box every two months with free delivery, keeping that wine collection nice and topped up at all times with at least one of the wines dubbed a "wildcard" for those who are a bit more adventurous.
There are a number of themed subscription boxes to get across, spread by three different price points, from $99 to $129. The highest price point, $129, has wine boxes like 'Red Wine Social' and 'Offbeat Mixtape' – the latter of which will include more contemporary trends like organic and low interventions wines, plus on some old-world pet nats on occasion.
As with most of these wine clubs, Dan Picked is quite flexible as well, so you can skip deliveries or change quantity at any time. Is it the best wine subscription Australia has to offer though? While it's not our top pick on this list, it's one of the better ones considering the reach and resources Dan Murphy's has as the biggest drinks retailer in the country.
Cost: From $99 every two months.
---
Just Wines Trophy Club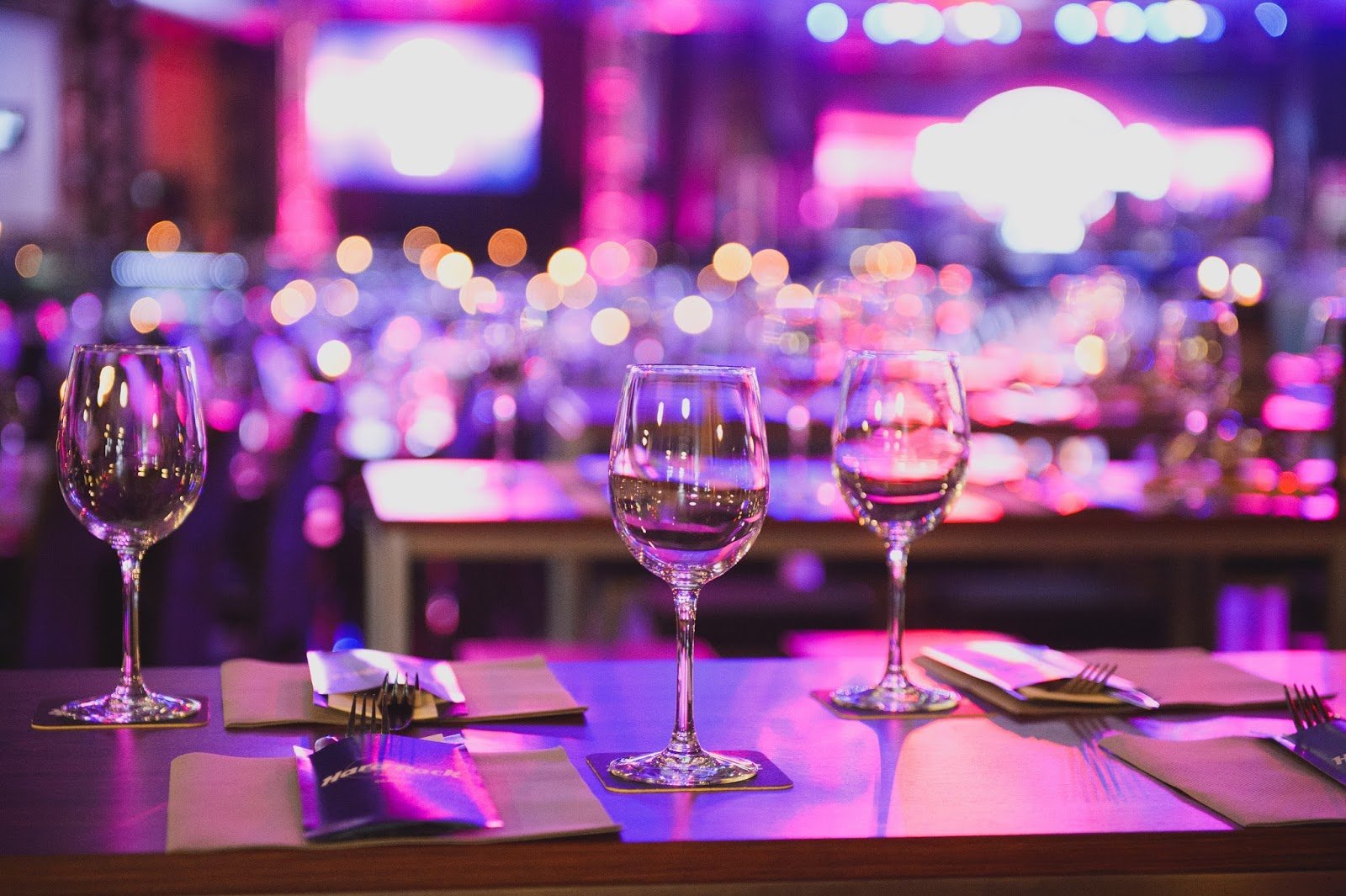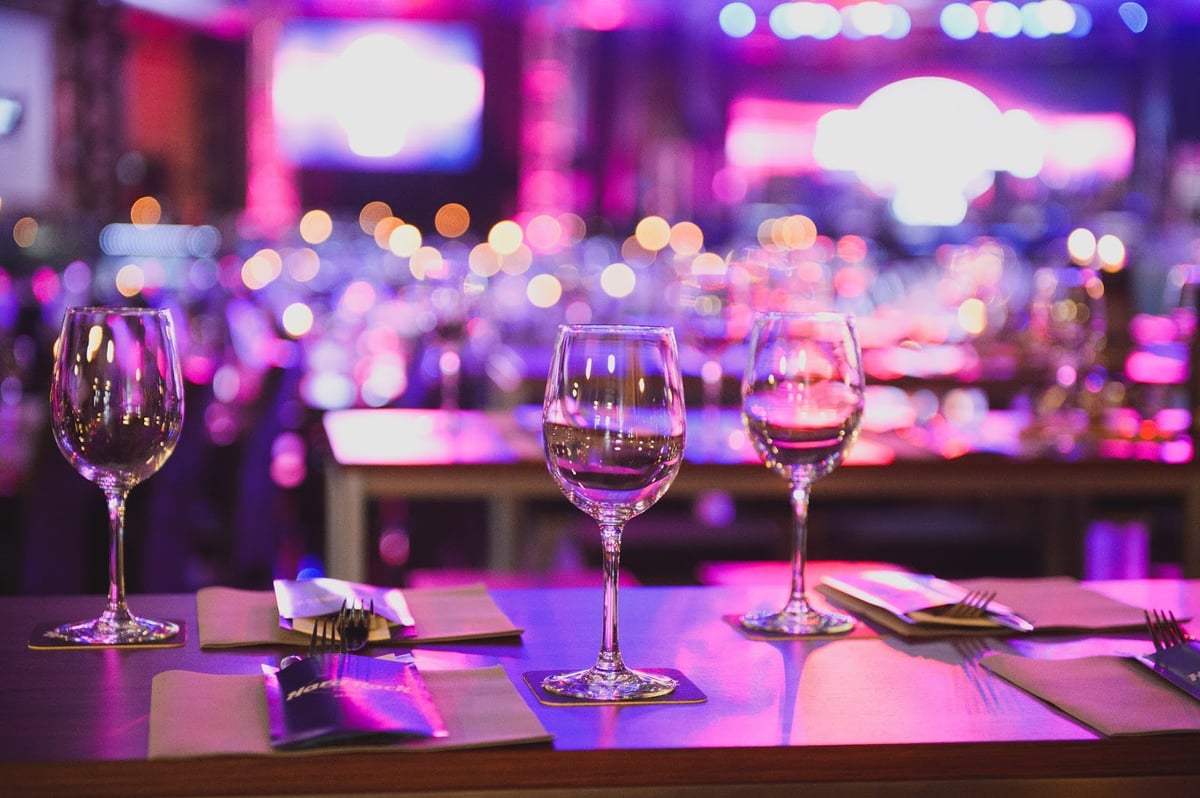 The Just Wine Trophy Club was introduced back in 2017 and is still going strong as one of the best wine clubs and subscriptions available in Australia.
No less than 17 different options for your regular wine delivery give Just Wine Trophy Club a healthy scope that a lot of the newer wine clubs lack, with subscription options being either bi-monthly, monthly or quarterly for those who value flexibility.
Prices start quite low at $79 for a box of 12 bottles, which works out to around $6.50 per bottle. Although I don't expect premium quality from something that inexpensive. The priciest options are $159, all being 'Executive' boxes. Again, you're getting 12 bottles but picked from a higher shelf. This still works out to under $15 per bottle, so it's a great option for budget-minded wine drinkers who want to tap into one of the better choices if you're looking for a cheap wine subscription Australia and its rich wine industry adores.
Cost: From $79 per quarter.
---
The Bottle Shop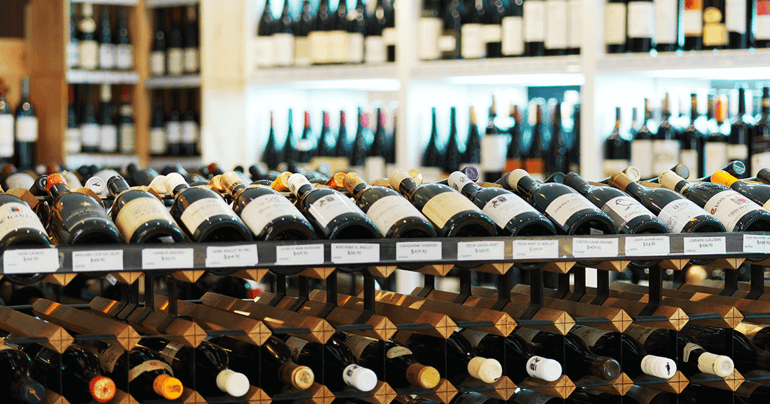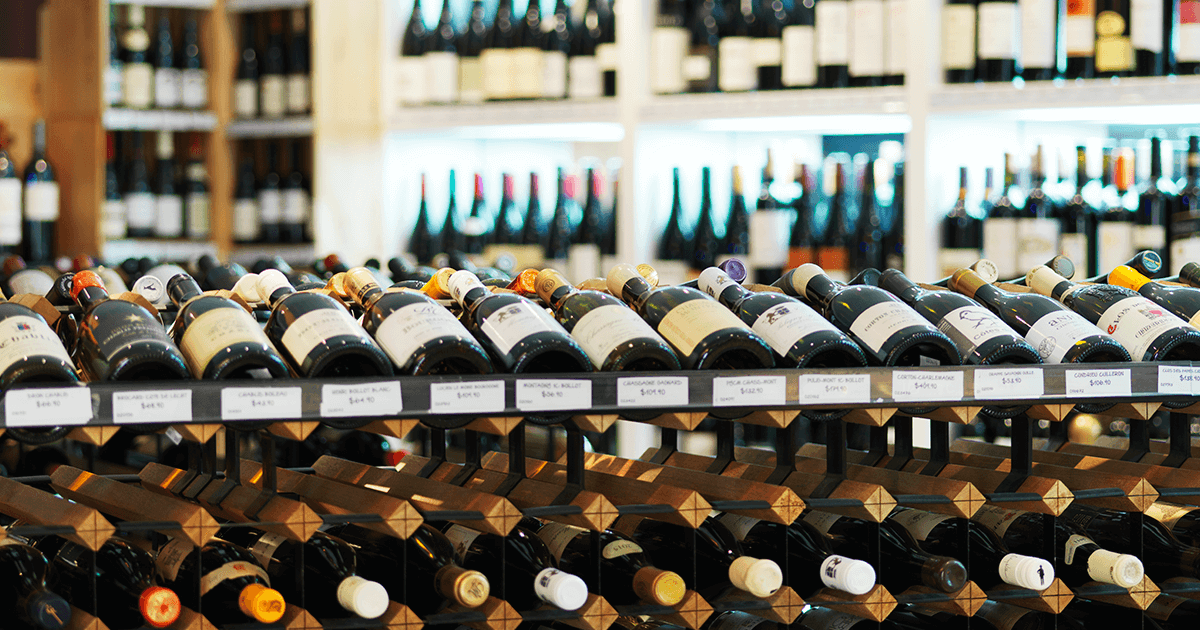 Anyone who has dined at one of Merivale's higher end restaurants should already know: the juggernaut hospitality group knows the ins and outs of sourcing good wine. In 2019, Merivale's dedicated wine shop moved online and started servicing wider Australia, leveraging a team led by accredited "Master Sommeliers" Franck Moreau and Adrian Fuliuta to put together regularly rotating, targeted collections designed to showcase the full breadth of old and new world wines.
The Bottle Shop has three subscription options for different budgets, ranging from a monthly three-pack for $80 per month, to the $250 per month "Grand Seduce" pack, stacked with 12 bottles from the world's greatest wine producing regions. For the undecided, the boxes are also available each month for a one-time purchase, with all the chosen wines listed on the website.
Best wine subscription Australia has to offer? It's certainly up there.
Cost: From $80 per month.
---
Different Drop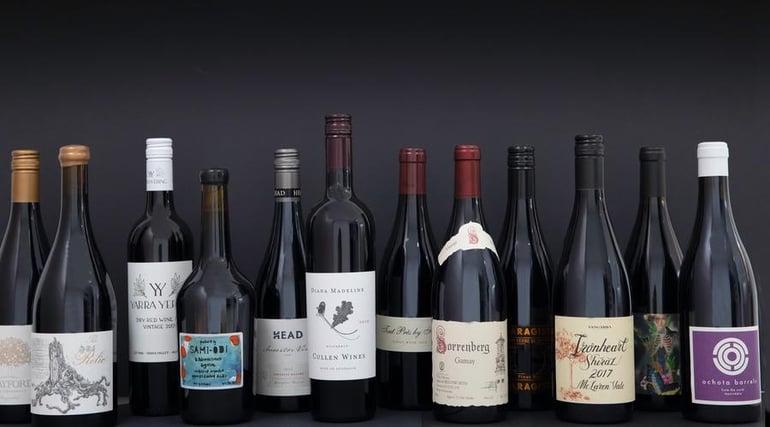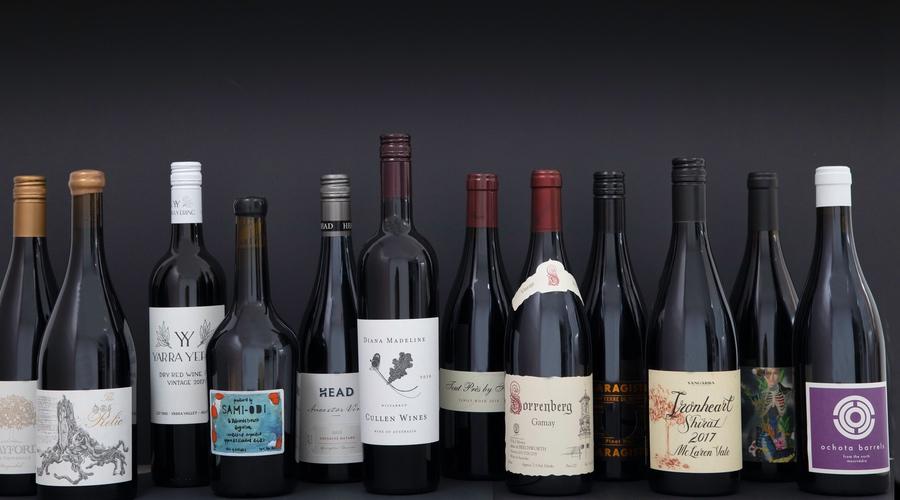 Different Drop is perhaps the easiest going of all wine subscription services, taking pride in the ability for customers to dictate their own schedule and skip or cancel at any time. The team here just simply scout the globe for their favourites and pack them into a regularly rotating box of 6 bottles.
You can choose to have a uniformly red box or opt for a mix, with either focused on keeping your house stocked with interesting wines, with a particular preference for ones with a unique story. In terms of price, you're looking at $175 every 1, 2, 3 or 6 months.
Cost: $175 per chosen schedule.
---
Qantas Wine Club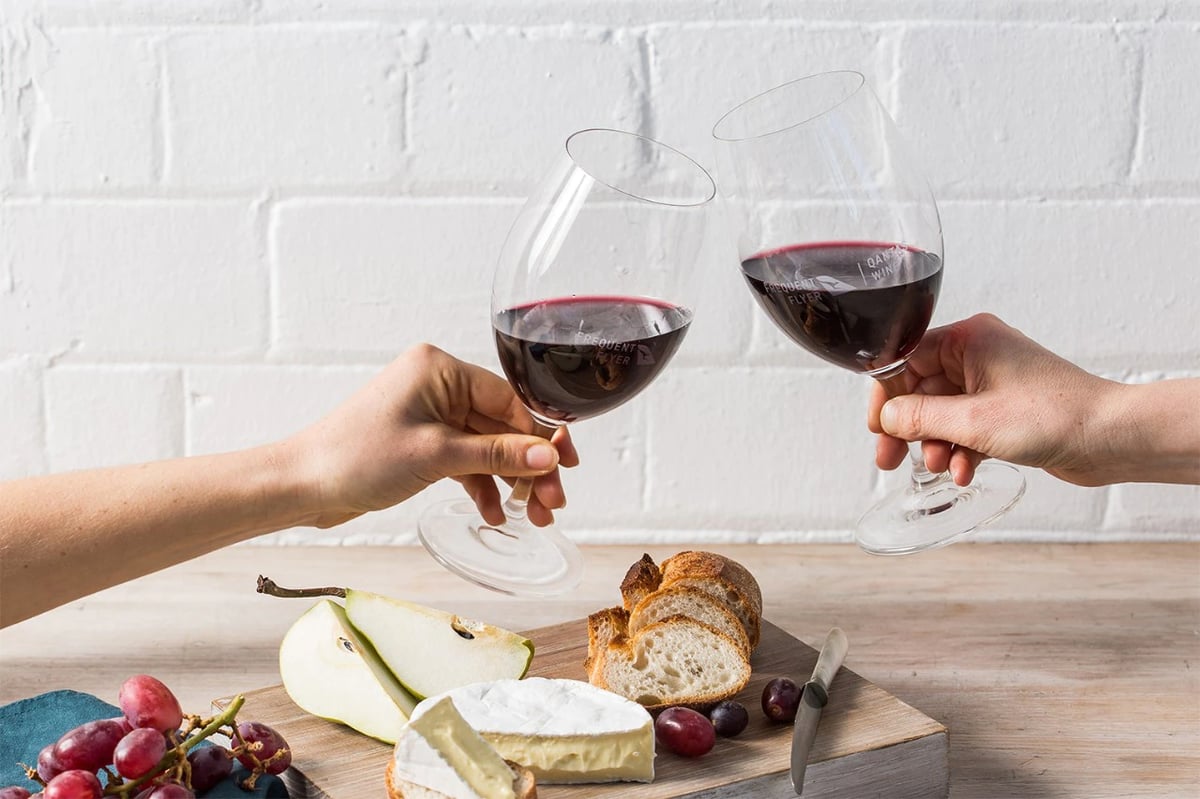 Few bodies have the kind of reach Qantas does when it comes to wine. The airline is well-known, particularly amongst business class travellers, for serving the best drops in the air and in their lounges. If you don't want to wait until your next long-haul, jump on one of the Qantas Wine Club's subscription offers – there are 4 to pick from, with each delivered every 3 months.
You can choose to part with some points or commit to a monthly fee for each option, which ranges from $162 (or 28,188 points) per 3 months for a box of 12 – all red, all white, or mixed – to the top-tier $300 (or 52,200 points) 12-pack, which nets you 10,000 bonus points with each delivery and comes with a set value tag of $400.
Cost: From $162 (or 28,188 QFF points) per 3 months.
RELATED: Qantas Is Selling Boeing 747 Bar Carts Stocked W/ Wine Right Now
---
Good Pair Days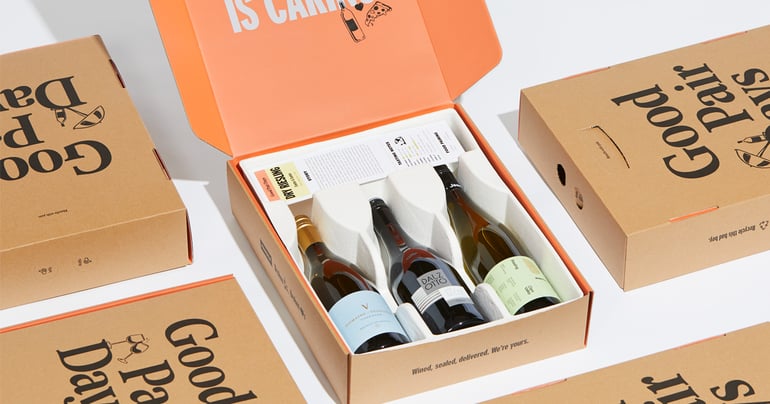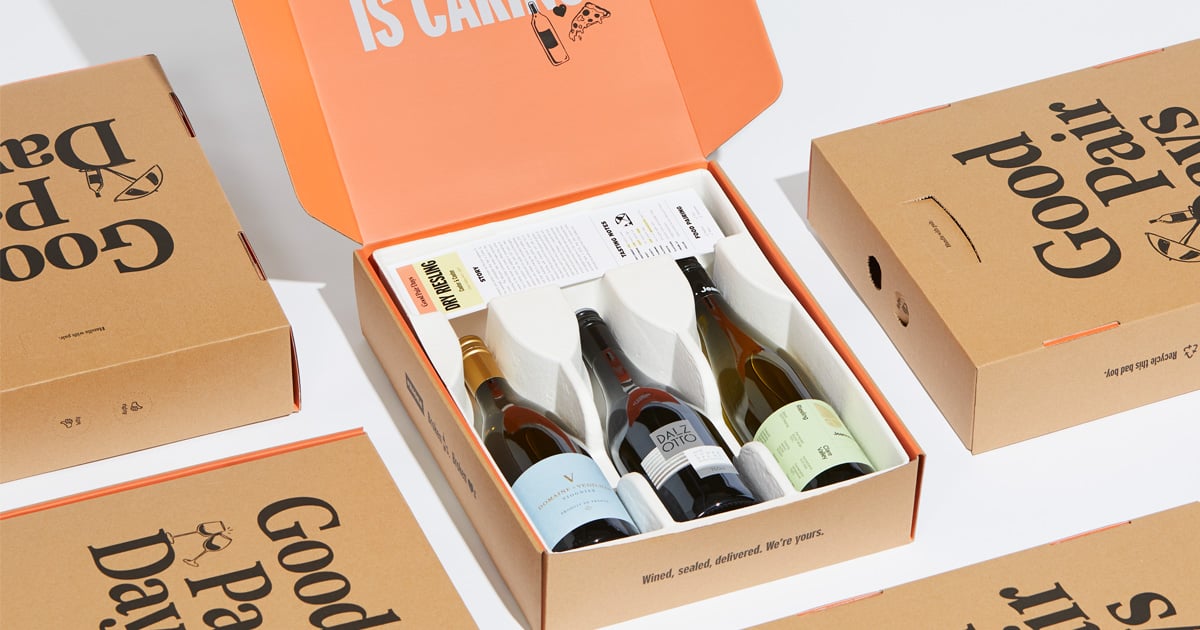 Good Pair Day is a fairly new start-up that is laser-focused on individual tastes. Just hop on their website to get an idea of the level of customisation they put into each of their wine boxes, asking you a series of questions about your personal tastes before the team of experts picks accordingly. If it seems a bit too much like the Spotify algorithm of wine, knowing a sommelier like Harris Plane (ex-Attica) is part of the team should help quell any concerns.
The no-lock in subscription allows you to update your personal tastes at any time, keeping those regular wine drops changing along with your taste buds. Each bottle delivered is accompanied by tasting notes, pairing suggestions and custom-made recipes to fully illustrate each wine.
Cost: Varies.
---
The Local Drop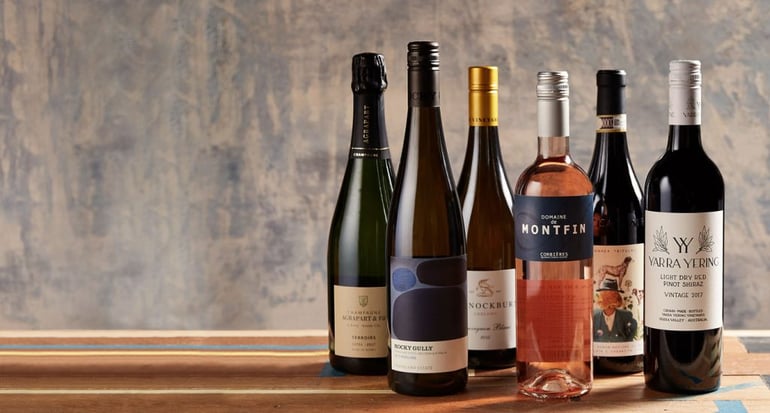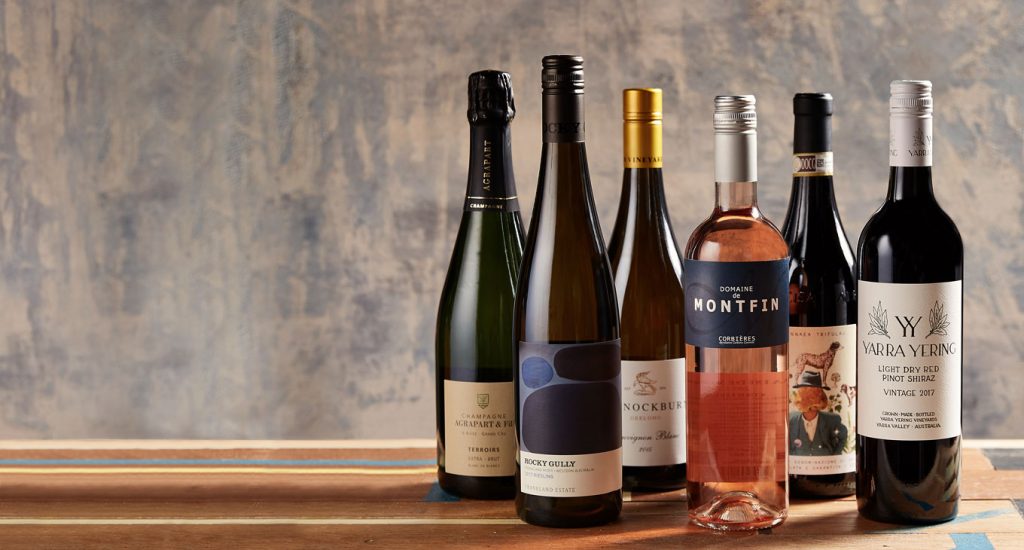 Powered by Melbourne-based wine specialist Jagdev Singh, The Local Drop is a service dedicated to blending the convenience of an online wine club with the silver-level service of a high-end restaurant and the personability of a neighbourhood cafe.
Each month, Jag and his team take a wide-ranging, exploratory approach to wine discovery, packing a $175 box with six great bottles of red, white of mixed varieties. Unlike other subscription services, this also comes with your own "Personal Sommelier" who will call ahead and get to know your palate in order to individualise each box, and take requests for the next one. The team here has a good grasp on the premium market, so consider this a luxury option for lovers of fine wines.
Cost: $175 per month.
---
Alpha Box & Dice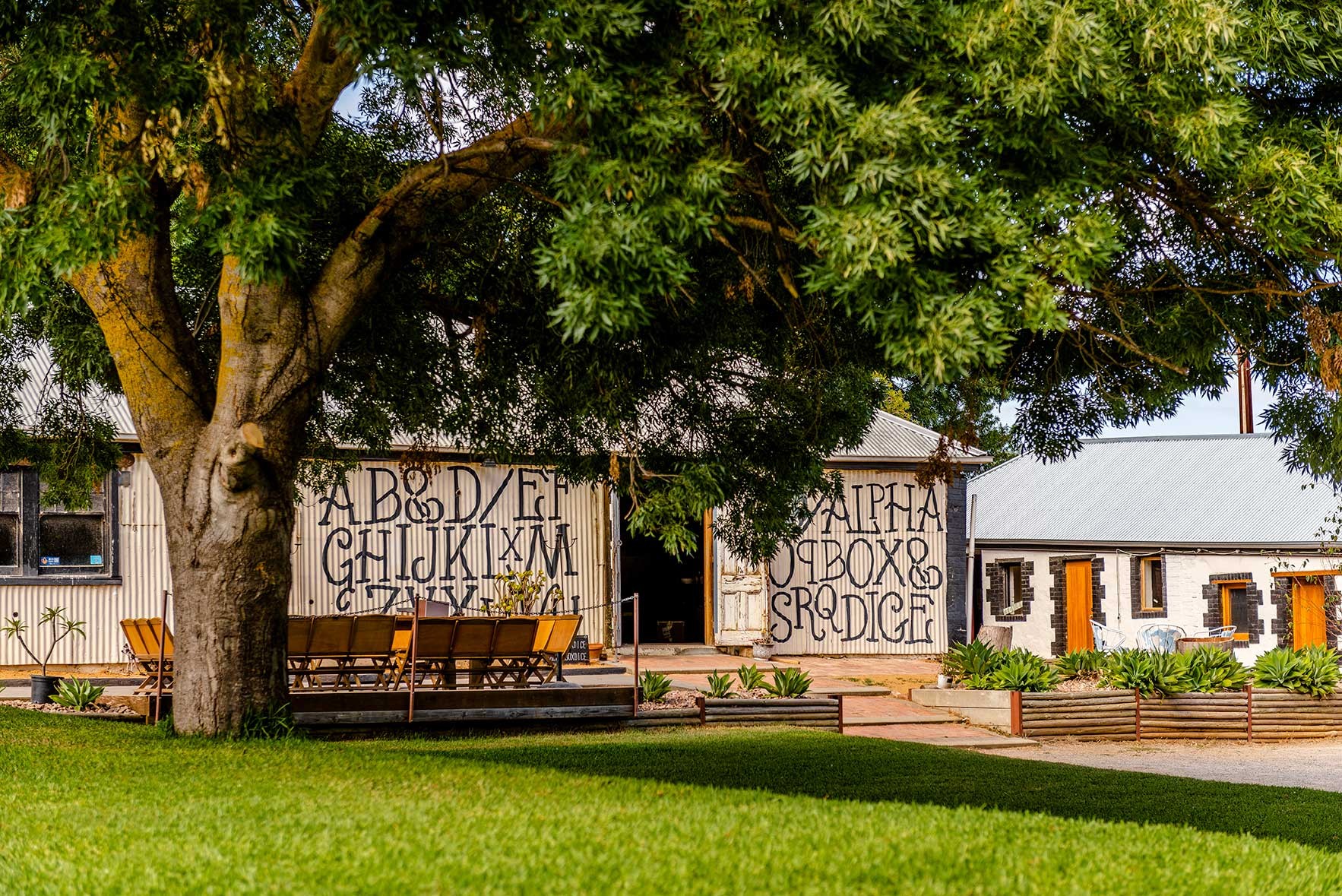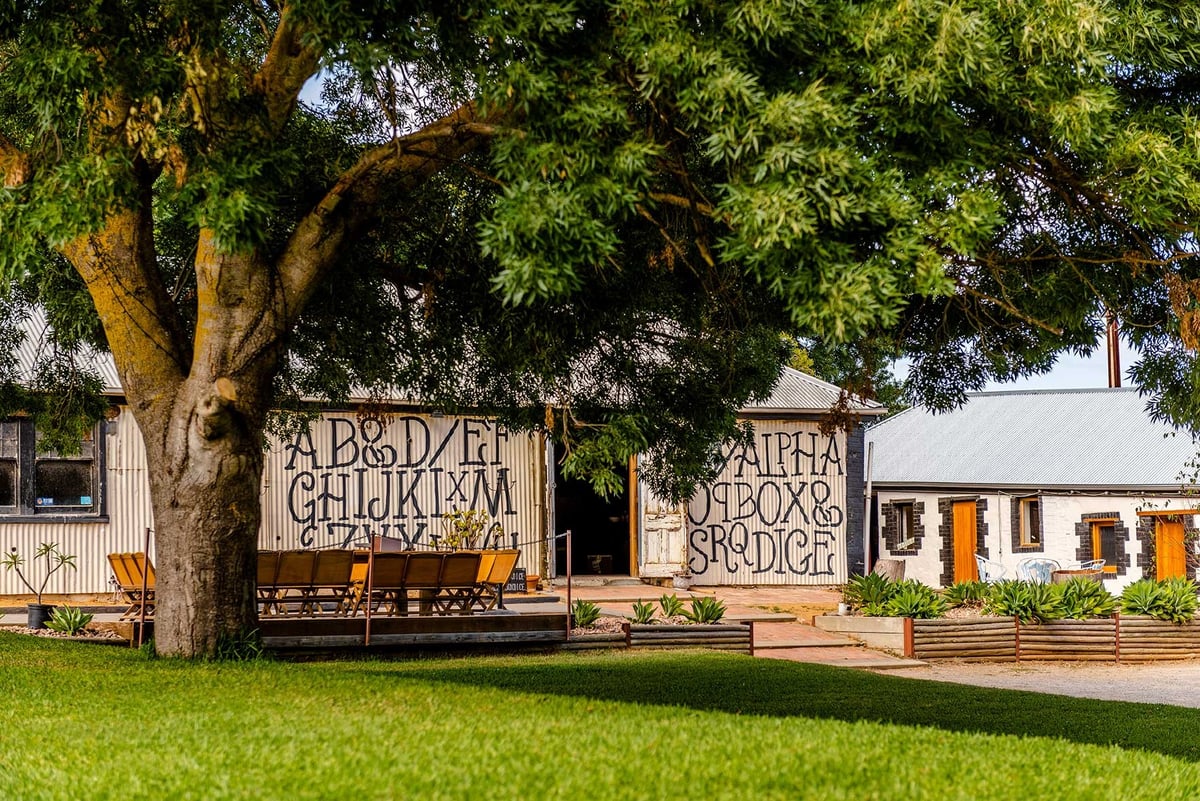 The focus is squarely on South Australian wine at Alpha Box & Dice, with the popular wine club and boutique winery located in McLaren Vale and working hard to support the many local producers that make the state the wine mecca it is.
Conceived as The Life Improvement Plan, Alpha Box's wine subscription service is fully customisable and provides plenty of value. You make the choice between red wine boxes or mixed boxes, and let Alpha Box know how many bottles you want at a time. It's $75 for 3 wines, $150 for 6, and $300 for 12, with free shipping across all options. The idea here is to highlight a great variety of winemaking styles, varieties, and techniques so there's a thick layer of education packed into each delivery.
As with some of the other wine subscription services on this list, you're not locked into anything, so you can change your plan and frequency at any time.
Cost: From $75 per chosen schedule.
---
Best Wine Subscription Australia – Frequently Asked Questions
Is a wine subscription worth it?
That obviously depends on how much you love your wine, and how often you drink it. A regular wine subscription can easily save you money by beating bottle shop prices and packaging together curated drops from around the world. You'll also get other benefits factored into the cost, including expert knowledge, and sourcing of hard-to-find wines that may be out of reach for your local bottle shop.
What is the best wine subscription service in Australia?
The best will depend on your personal tastes, but the most popular include Naked Wines (despite not being a proper subscription service), Different Drop, and Vinomofo. It's also hard to beat the knowledge behind Adelaide's famous East End Cellars, and newcomer Wine Journey has an incredible concept worth checking out.
How many Frequent Flyer Points does Qantas Wine Club cost?
If you're going to be using your Qantas Frequent Flyer points to sign up for regular Qantas Wine Club deliveries, then expect to sacrifice around 28,188 QF Points every 3 months.