Esteemed Scottish distillery Bladnoch and Boilermaker House Melbourne – one of Australia's best whisky bars – have collaborated to launch an exclusive 18-year-old Single Malt release.
Assisted by Bladnoch's Dr. Nick Savage – formerly the Master Distiller at Macallan – the team from Boilermaker House ventured to the rolling hills of the Scottish Lowlands to scour Bladnoch's bluestone warehouses for the perfect malt for Boilermaker House drinkers.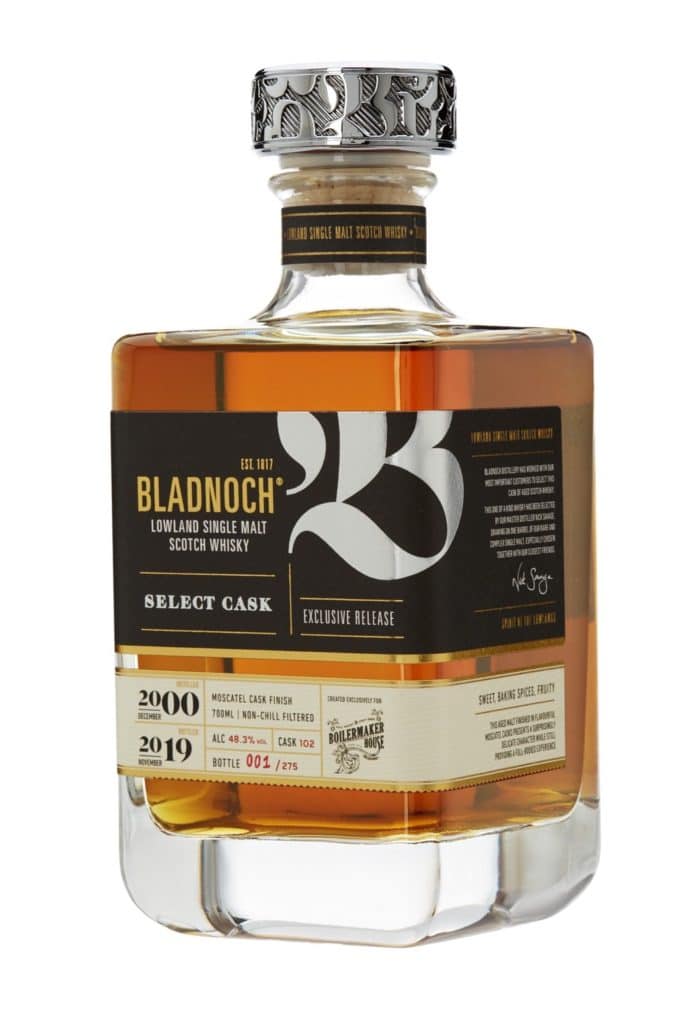 The winning whisky was undergoing a period of "finishing" in a luxurious and highly sought-after Moscatel sweet wine cask to round off its 18 years of maturation. Yielding just 275 bottles of malt, Cask 102 was bottled at 48.3% and, as with all of Bladnoch's single malt releases, is naturally coloured and non-chill filtered.
---
---
Bursting with notes of sweet baking spices and fruitiness on the nose, the Bladnoch and Boilermaker House release is one of the oldest recent releases from Bladnoch and forms part of a recent succession of rare, single cask bottlings being hand-picked from its traditionally built, riverside warehouses. Lucky enough to get our hands on one of those 275 bottles, we put this limited release collaboration to the test.
Firstly, the old-age misnomer of Lowland Scotches being light and grassy was quickly blown out of the water by this dram. Full-bodied and packed with fruit cake flavours and Christmas spices – with the Moscatel finish evidently adding layers upon layers of richness – this release seems rather fitting for a distillery which is boldly breathing new life into one of Scotland's more traditional whisky-producing regions.
Evidently not afraid of alcohol-fueled collabs, Bladnoch and Boilermaker House took the project one step further and arranged for Black Hops Brewery to design and brew a beer which would perfectly complement this respectably aged Lowland Malt. The result? "Noch Out", a stunning 6.5% abv Spiced Amber Ale which works astonishingly well with the warming, wintery profile of this stunning single cask release.
You can shop the collaboration at bladnoch.com, bottle only for $299.00 or with a 4-pack of "Noch Out" ale by Black Hops Brewery for $329.00.