Bushmills Irish Whiskey has partnered with Australian whisk(e)y subscription service – The Whisky Club – to unveil a very special offering. In just a few short weeks, the world will be introduced to The Causeway Collection: a series of outstanding and never-before-tasted single malts; rare, innovative, exclusive. And to make this entire affair even tastier, Aussies will get first dibs of the first release.
Distilled in 2006 at the oldest licensed whiskey distillery standing to this day, the magic of The Causeway Collection lies in the finishes. As we're being told by Bushmills themselves, you'll finally be able to taste the "real" spirit of their whiskey – triple wood matured, non-chill filtered fusion of fruits and spices, 47.2% ABV, with absolutely no colour added.
The first release, of course, will be the Bushmills 2006 Marsala Cask. Expect a full-bodied, golden spirit, matured over "long years" to achieve delightful smoothness and velvety finish. Notes of vanilla, spice, and dried fruit shine apparently through thanks to Bushmills "artful" aging practices – 12 years in oloroso sherry and bourbon casks, topped off by another 18 months in marsala casks.
---
---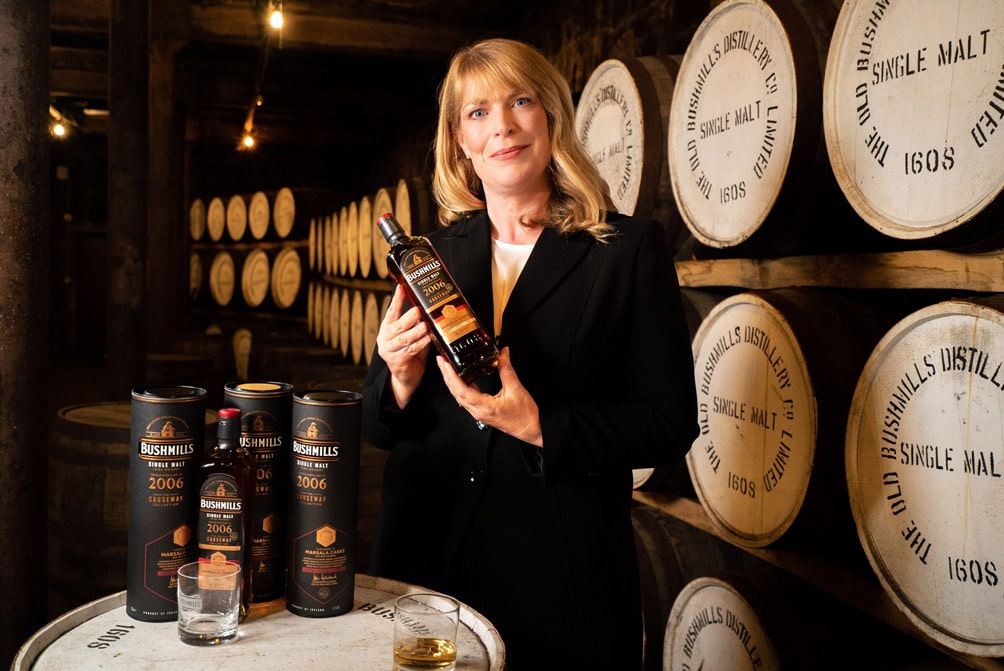 RELATED: Here Are The Winners From The World Whiskies Awards 2020.
"With over 400 years of whiskey-making heritage, we always say, 'We're not good because we're old… we're old because we're good.'," says Helen Mulhollan, Master Blender at Bushmills.
"Bushmills has never compromised on quality to create its signature smooth taste and famous house style. The global launch of The Causeway Collection represents a bold new step for us, an exciting time as we – at last – share these rare cask finished editions."
To get your hands on the limited-edition release of Bushmills' The Causeway Collection, join The Whisky Club (for free) by October 4th and then simply wait for some Bushmills 2006 Marsala Cask to appear on your doorstep. This certainly isn't one you'll want to miss…