For the first time in 37 years, iconic Champagne house Charles Heidsieck has revealed a new, sixth edition of its acclaimed cuvée Champagne Charlie, reviving a super-premium expression of the Maison's history which dates all the way back to 1979. Considering the fifth edition of Champagne Charlie was released in 1985, understandably the world's most fervent Champagne sippers are scrambling to get their hands on a bottle of the new Champagne Charlie, which was released this month to celebrate the bicentennial of Founder, Charles-Camille Heidsieck.
Unlike the Champagne Charlie vintages that have already been threaded throughout history – 1979, 1981, 1982, 1983, 1985 – the 2022 Champagne Charlie is being labelled as a multi-vintage expression with approximately 98% reserve wines and select components aged on lees for up to 25 years. 20% of that is made from a 2016 vintage, arriving at a Champagne that's 52% Chardonnay and 48% Pinot Noir.
While we haven't had the privilege of tasting the new release as of yet, a few reports are already noting the "fine and silky" palate one can expect from a bottle of Champagne Charlie cuvée when it starts retailing in Australia for ~$900 from August at select fine wine merchants.
---
---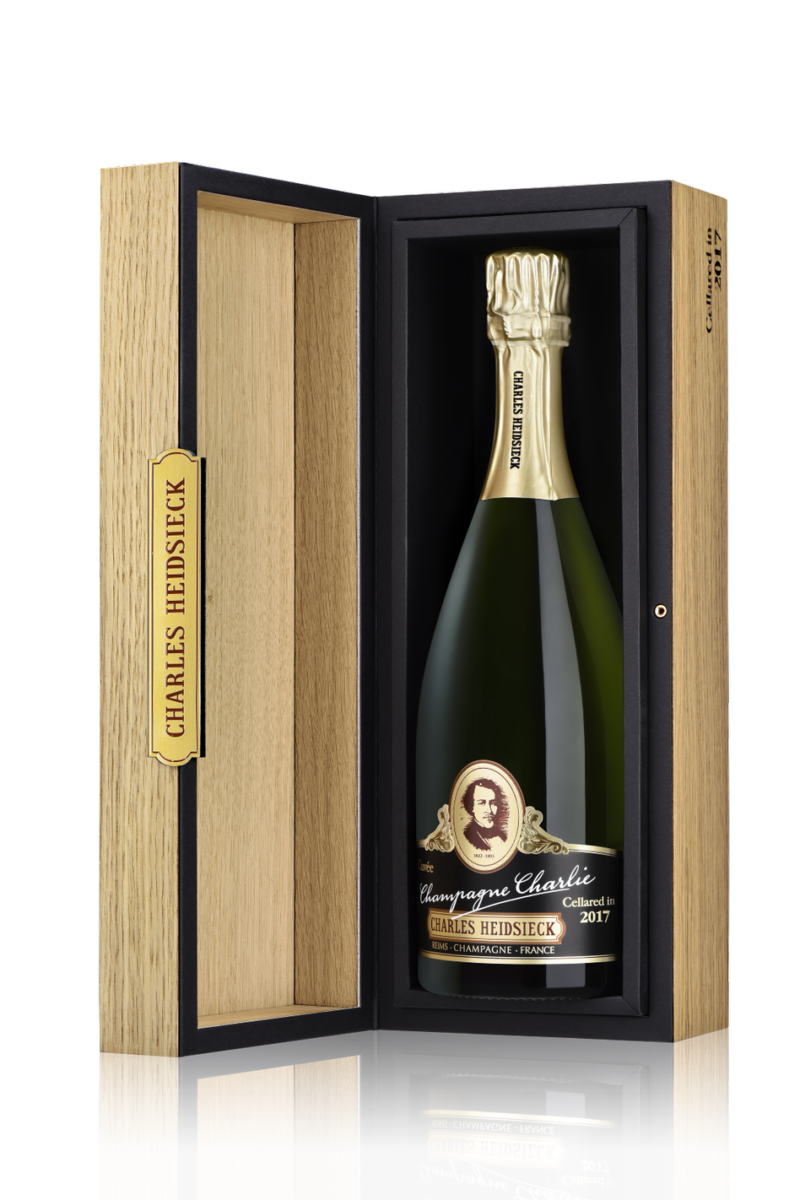 RELATED: 15 Best Blanc de Blancs Champagne To Try In 2022
Back in the late 1970s, Daniel Thibault, who was serving as cellarmaster for the Maison, worked alongside the Heidsieck family to create Champagne Charlie as a tribute to their ancestor. Across five highly-prized editions, the release became Thubault's definitive success story and created a legacy that has now been passed to current cellarmaster Cyril Brun.
"For this new edition of Charlie, I took my inspiration from previous editions, tasting each of the past releases to reconnect with the initial creation," said Brun.
"My first impression was overwhelming; the freshness and aromatic intensity and silky saline finish could be systematically found in all the wines as if these qualities transcended the effect of vintage. It was the key."
Oatley Fine Wine Merchants will be importing the 2022 Champagne Charlie to Australia from August 2022 and retailing it for, as mentioned above, approximately $900 per bottle. The release also coincides with a special edition of Charles Heidsieck Brut Réserve Collector Edition, which has been revived in collaboration with French artist Catherine Gran and will be available in Australia from October.