On the 22nd floor of Sydney's new luxury apartment hotel, A by Adina, sits Dean & Nancy on 22 (named so for obvious reasons), a new golden age cocktail bar from Maybe Sammy. And given Maybe Sammy is currently considered one of the best bars in the world, the new space is well worth some closer inspection, channelling serious Rat Pack-era vibes and reflecting the team's panache when it comes to working up classic cocktail bars that feel like they could just as easily have been torn from a show like Mad Men.
The opening of Dean & Nancy On 22 comes just over a month after Maybe Sammy expanded into Sydney CBD with all-day espresso and cocktail bar Sammy Jr. Although for their third cocktail bar, the team have clearly gone for a more supper club approach, maximising the fact that it's located 22 storeys above ground level and using the simple design aesthetic of black, marble, and gold.
The space is designed in a semi-circle, with windows reaching two-storeys high and 360-degree views all across the city skyline. You can even spy distance sandstone buildings in between all those immense glass towers, as well as the requisite harbour views in the distance, providing the pops of blue, while nearby garden rooftops add a nice green hue to the vista.
---
---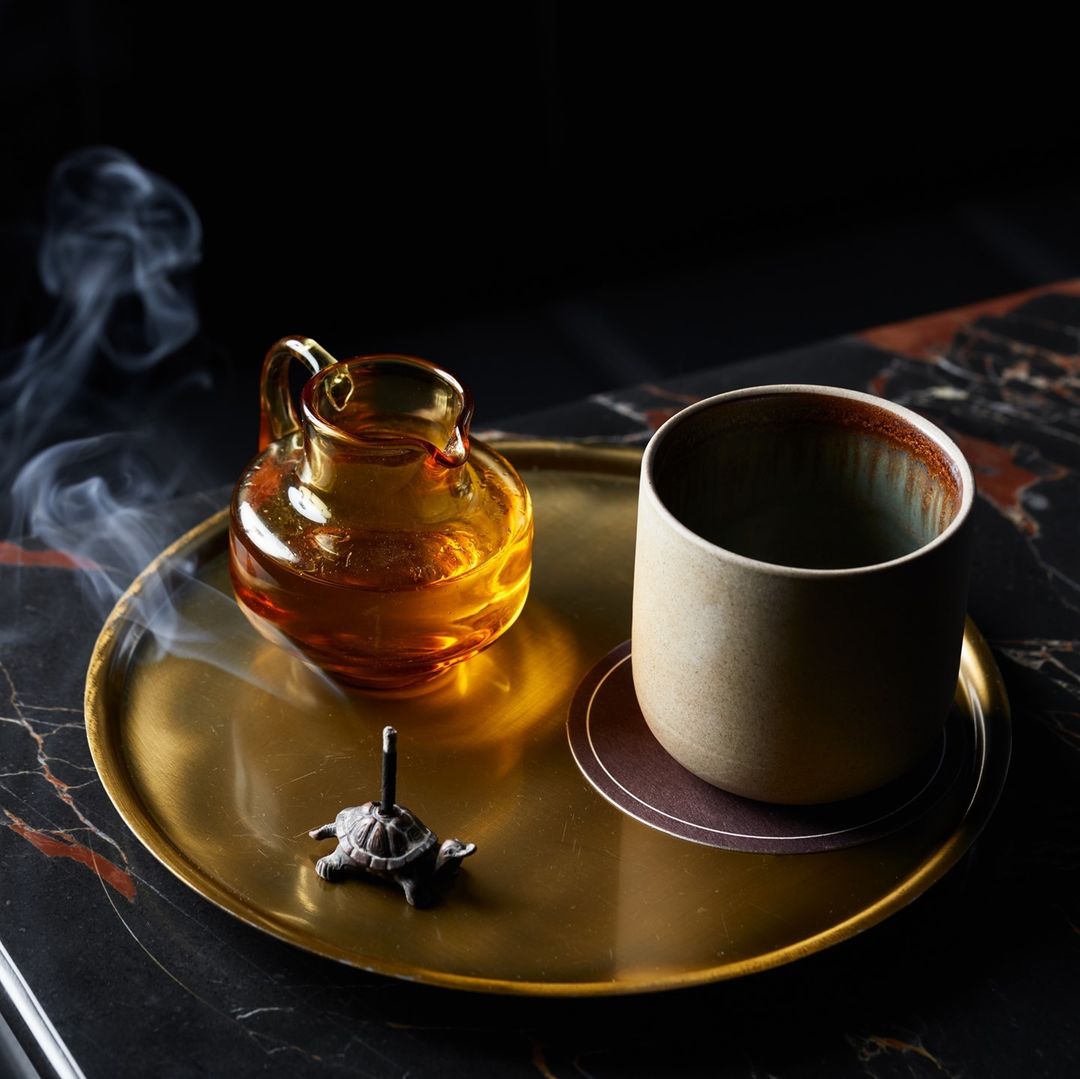 Importantly, Dean & Nancy on 22 feels like a big win for Sydney's cocktail scene, and a bar which the city has never seen before. With current rooftop cocktail bars, like Shangri-La's Blu Bar on 36 and The Rook, it's quite obvious which city you're in. Conversely, Dan & Nancy on 22 is just mysterious enough that it feels like you could be anywhere. For me, it's giving off some seriously sexy New York City or even Tokyo appeal and I hope the owners have enough sense to program some live jazz up there every once in awhile.
Maybe Sammy creative director Andrea Gualdi has taken a similar approach to the cocktail menu at Dean & Nancy on 22. He helped Maybe Sammy reach slot 11 in the current list of world's best bars, so the signatures are obviously going to go down well here. Some of them come with unique concepts as well, like the rum-based Rolling A Double cocktail, which is served with a pair of dice. Roll a double on said dice and the bar will hand you a free glass of Champagne.
Also on the menu is 'The Coffee Champagne' made with Mr Black coffee liqueur paired with vodka, peach wine, and Champagne with an infusion of fresh vanilla, the '23rd & Broadway' with Wild Turkey rye mixed with sandalwood macadamia and madeira, and the UK inspired 'Lookout in the Blackout' which takes Plymouth gin and builds that with Fino sherry, carrot shrub peach, bitters, and aperol.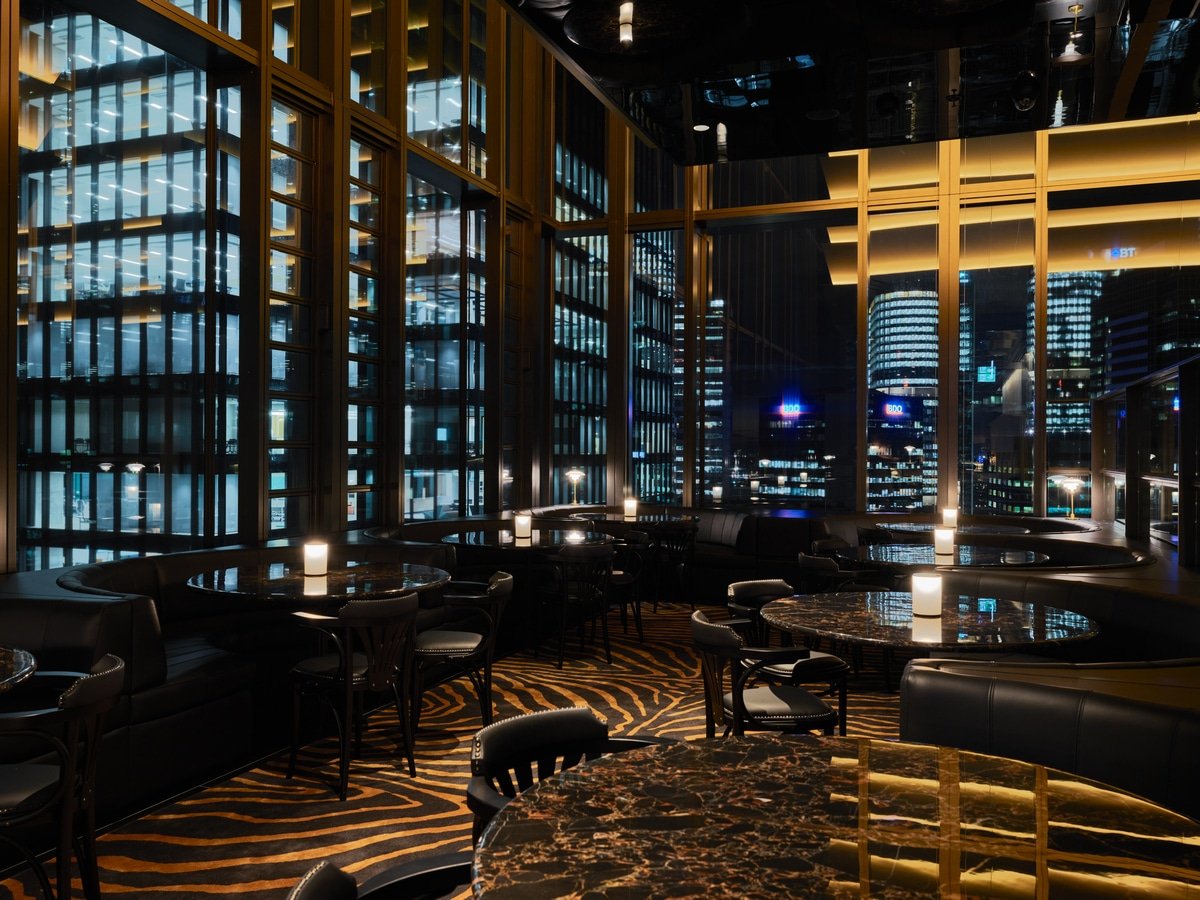 The extensive wine and beer list is there for anyone who isn't feeling cocktails on the night, and there are high-end bar snacks on a menu put together by Chef Jane Strode. Think kingfish tartare, chicken liver parfait, and prawn and harissa risotto, and lamb gnocchi with garlic, anchovy, and feta. Getting particular praise around Sydney's food circles is the Fireball – a baked dish of crisp Greek kataifi pastry housing a mixture of 'nduja and mascarpone, and served alongside Westmont pickles and tomato jam.
If the constant popularity of Maybe Sammy is anything to go by, those low leather banquettes are going to be hard to come across for the rest of the year. Booking ahead would be wise.
Dean & Nancy on 22 is located at A by Adina Sydney, 2 Hunter Street, Sydney.
Sick of all the usual haunts? Check out our list of the best new bars in Sydney.
---
---