Given seltzer has been floating around as a category for a few years now, the timing is right for the light, highly sessionable beverage to undergo a more adventurous evolution.
Enter fresh-faced seltzer Desert Dry, a forward-thinking lifestyle brand from Lion's innovation team and the result of a year-long project aimed at crafting a flavour profile that could confidently bridge the gap between the crisp and subtle flavours that seltzers offer and a good ol' fashioned dark RTD.
Seltzer's "better-for-you" alcohol movement has exploded, going into overdrive with numerous options popping up to try and get a slice of the hugely profitable pie. The introduction of Desert Dry dark seltzer will be like chumming the waters just in time for summer, a refreshing and flavoursome offer slotting in nicely at outdoor BBQ's and during far-flung adventures to claim their spot at the top of Australia's social scene.
---
---
Desert Dry is an oasis in a market that's already becoming a bit oversaturated. Lion's new label makes the mix intentionally dry – for quenching a desert-like thirst – anchored by dry ginger ale and citrus on a classic vodka base. It's darker than your typical seltzer, yet just as refreshing, sliding down the palate with a big hit of flavour before curling off with a crisp finish.
Putting the kind of pep in your summer step that plays into a healthier lifestyle, the arrival of Desert Dry means you won't have to forego the buzz to truly give yourself over to adventure this summer season. Given Aussies will be hitting the great outdoors harder than ever before, having a couple of these 330ml cans marinating in the cooler ain't a bad shout for any day of the week.
Each can of Desert Dry sits at 1.2 standard drinks and just 4.5% ABV, making this dark seltzer a summer essential if you don't particularly want to go hard on the beers.
Desert Dry is available in a pack of 4 ($22.90) from Dan Murphy's.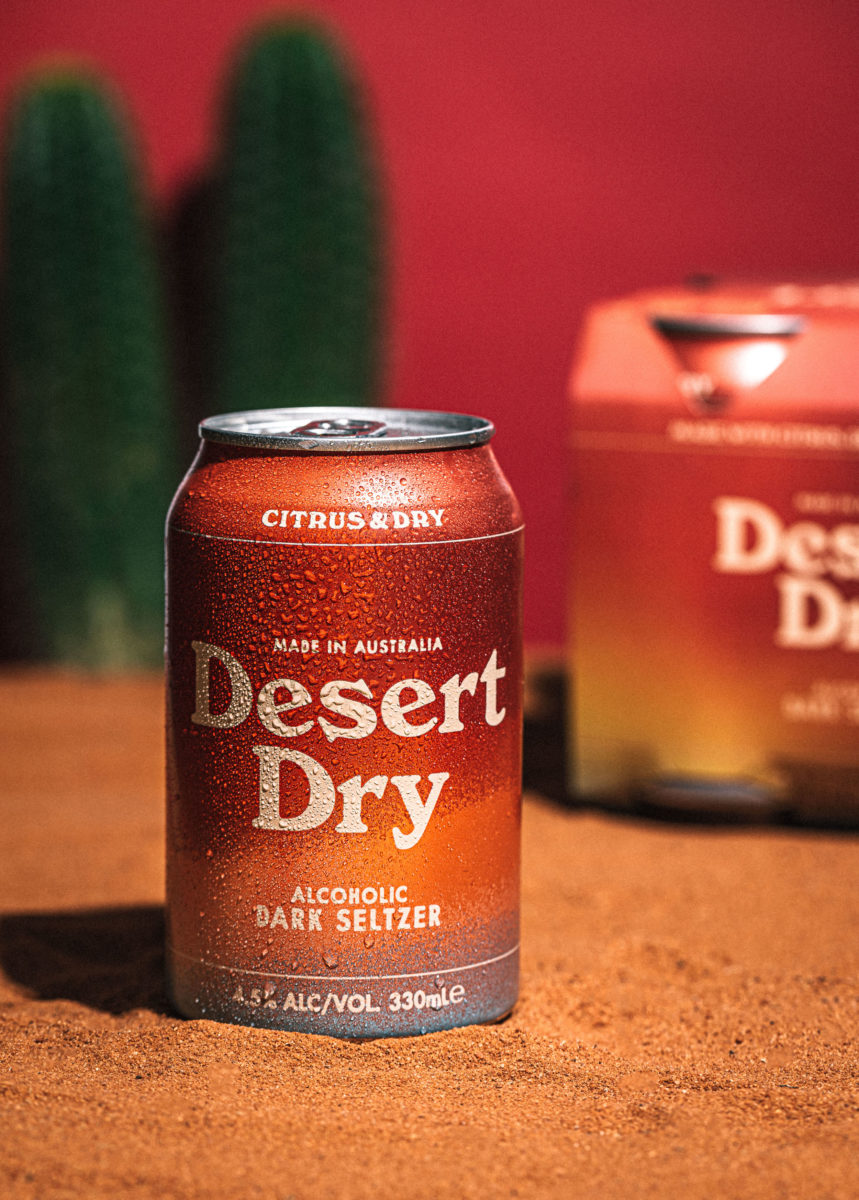 This article is proudly presented in partnership with Desert Dry. Thank you for supporting the brands who support Boss Hunting.