Secret, underground members-only bars were a cornerstone to the booming multicultural metropolis of New York midway through the last century. Calling on inspiration from the many ethnicities pouring on to the city's docks meant that the Big Apple had the best of the world to offer in terms of cocktails and dishes. No wonder these clubs were so exclusive, with Employees Only Sydney aptly taking the reins in the Australian market.
Since this era, clubs and bars in New York and around the world have struggled to replicate this unique feel and aesthetic. That is until 2004 when five New York locals opened Employees Only, the New York bar that gives the feel of a 'members-only-venue without membership-fees'. And now, Employees Only will open its sixth establishment in the heart of Sydney, following the likes of Singapore and London.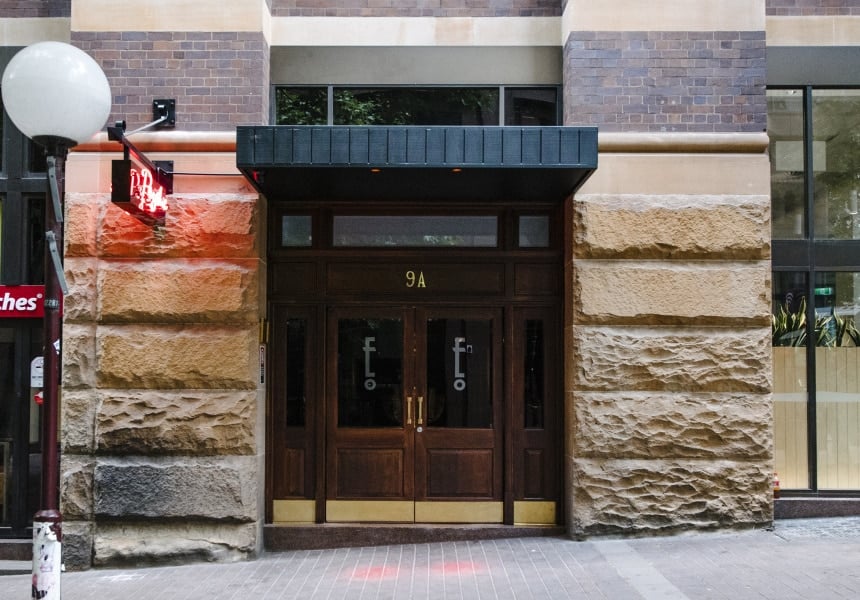 In terms of aesthetics, Employees Only Sydney is a dreamy ode to New York day's past. The only way to know you've found the bar is to spot the neon 'psychic' sign sitting humbly above-head. Enter in to a staircase lined by deep black walls with eccentric golden accents and strange, near-alien imagery. Patrons may then have their futures told by the resident psychic (hence the sign, I guess) as they make their way in to the main room.
---
---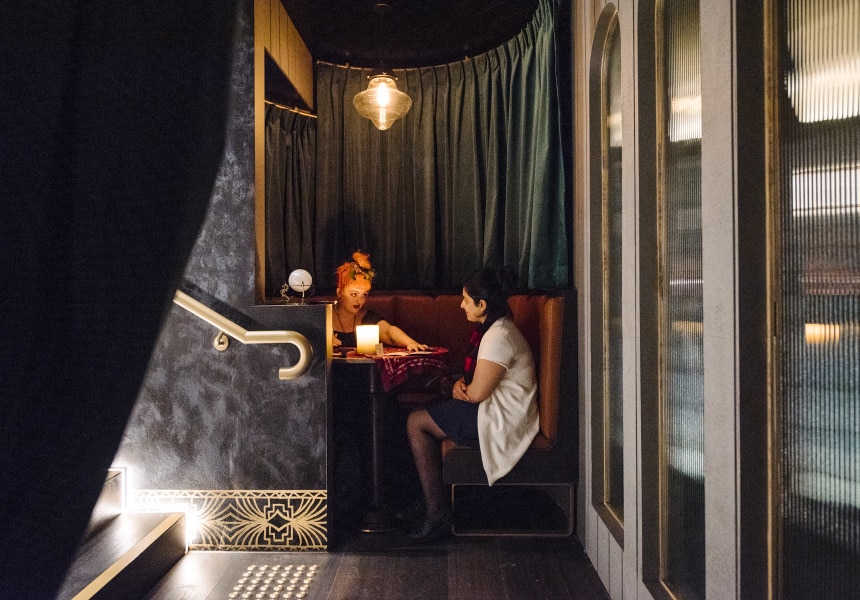 Inside the main room is a lengthy and well-stocked bar that is embellished by marble and timber. Modern art, reminiscent of its Manhattan roots, serves as visual entertainment. A series of velvet-lined booths dot the walls while the main floor is occupied by a wealth of fine furniture.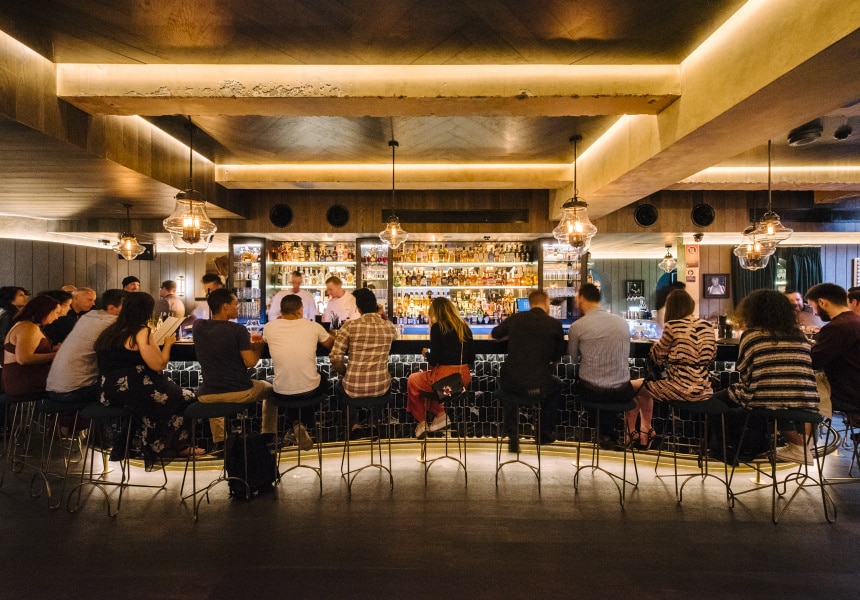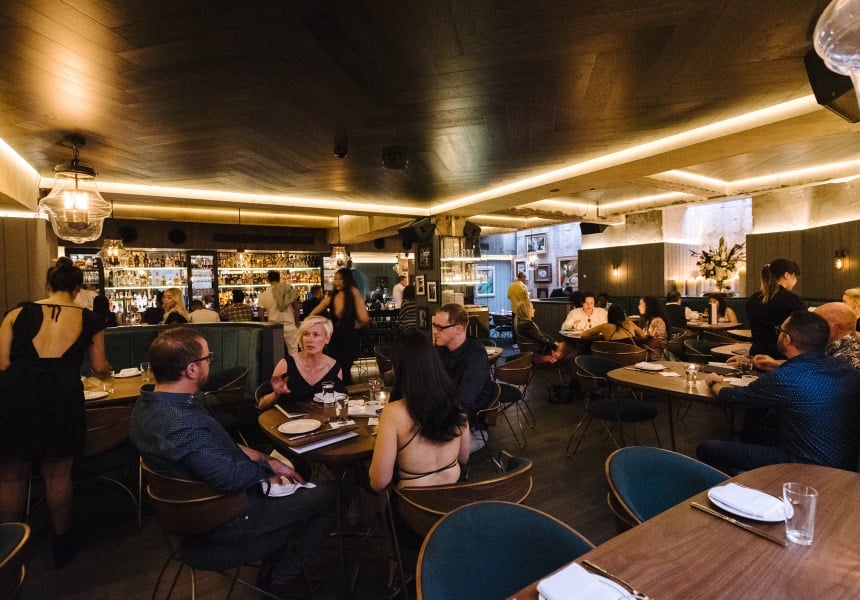 Employees Only reinvigorated the New York cocktail scene in their original little speakeasy. In Sydney, they hope to do the same with their own alcoholic creations. A cheeky reference to the constantly rising woes of the millennial is the Down Payment – a cocktail made from Barsol Pisco, fresh lime, Strega, Suze, and the dreaded but delicious avocado. Classic mixes include the Manhattan (Knob Creek Rye, Italian Vermouth, Grand Marnier, and bitters) and the Ginger Smash (muddled ginger and mango, Havana Club 3, Velvet Falernum, fresh lime, and maraschino cherry).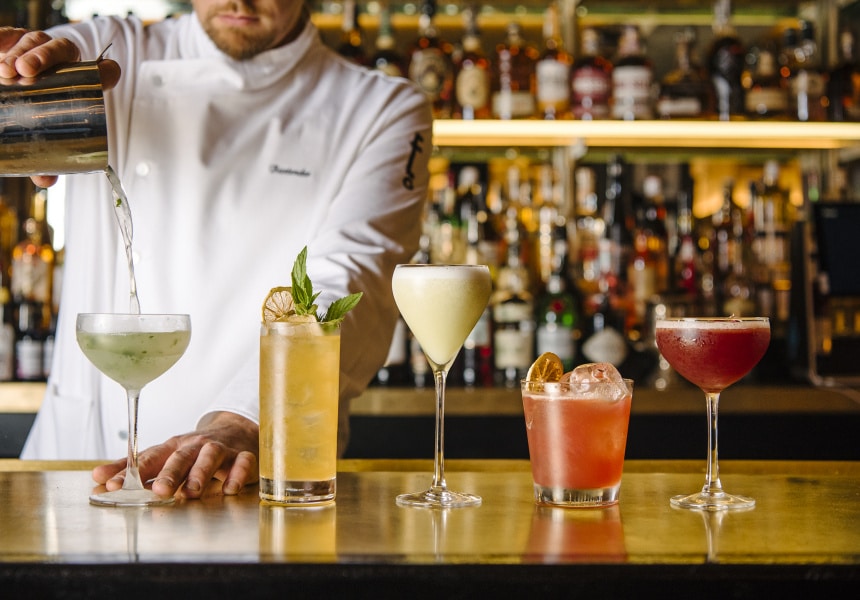 The international intrigue Employees Only Sydney doesn't stop with its drinks. The bar's food menu is courtesy of two French chefs, who have included a chargrilled rib eye with watercress and horseradish. In conserving the aristocratic exclusivity of Employees Only Sydney, fine diners may indulge in the full caviar service, with a choice of smoked salmon, ossetra, or white sturgeon partnered with chive crème fraiche and blinis.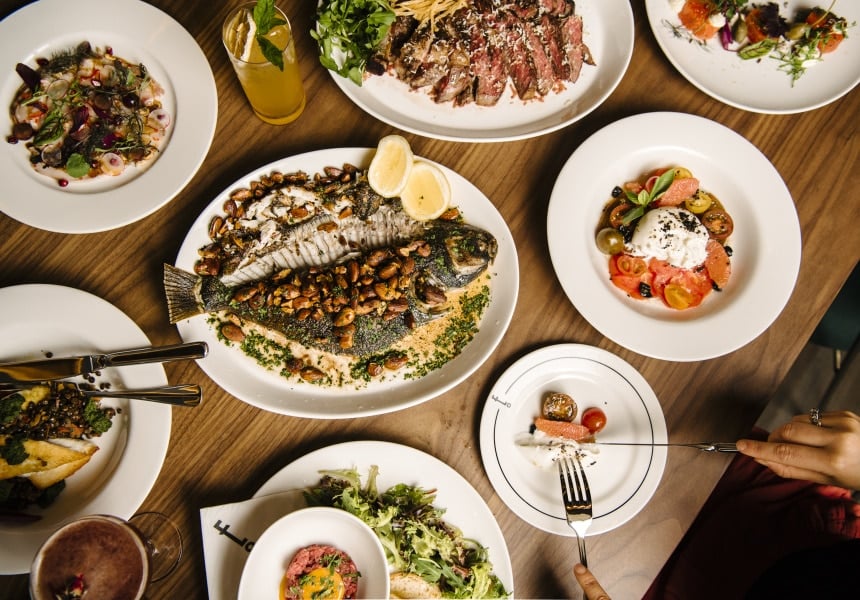 And if you make it to the 3am closing time of Employees Only Sydney, you'll be treated to the hearty chicken soup, ensuring a cosy sleep after a night of superb cocktails and exquisite eating.
If you want some other underground options in Sydney, check out our top selection of bars.