Master spirit distillers from the House of Suntory have dropped their latest venture, HAKU Vodka, the house's first premium Japanese vodka and the latest addition to its new spirit trilogy.
Known for their Chita, Hakushu, Yamazaki and Hibiki whiskies, Suntory's vodka rounds out the three next generation premium drops from the House, which already include ROKU Gin and TOKI Whisky.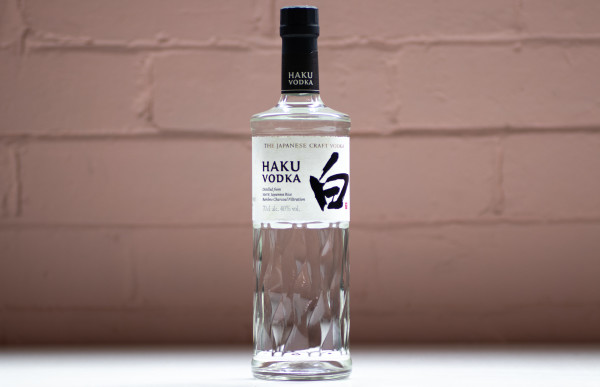 HAKU Vodka's complex creation process begins in Kagoshima with 100% pure Japanese white rice that is fermented into a koji mash. This is then distilled twice before it travels to Suntory's Liquor Atelier in Osaka where it is blended and filtered using the House of Suntory's proprietary bamboo charcoal method, expelling all impurities to ensure a clean, pure spirit.
---
---
The name HAKU Vodka stems from the Japanese kanji, translating to 'white'. HAKU Vodka will be available at all key retailers across Australia this month for $65.
RELATED: Japanese Whisky Distillers Suntory Release $1400 Bottle Yamazaki Mizunara 2017 Edition