It's not enough to say that Japanese distillers have well and truly taken over the whisky industry in the past few years. The phenomenal rise in both supply and demand of Japanese whisky has gripped the scene tighter than any trend has before, built off the back of initial hype and a fortuitous award, to become a force of consistency in an industry sometimes known for its fickleness. Since 2014, Japanese whisky has been on an even higher ascent than ever before, and there's still a very long way to go.
Why 2014? That was the year the authoritative Jim Murray's Whisky Bible named Suntory's Yamazaki Single Malt Sherry Cask 2013 the Best Whisky in the World. This was the first time such an honour had gone to a Japanese whisky, and it was shockingly the first time the top 5 didn't include a single Scotch. The impact was immediate, representing a seismic shift in attention for both whisky enthusiasts and opportunistic investors.
---
From Suntory Whisky To Now: A Brief History Of Japanese Whisky
While Scotland still sits on a predominantly peated throne when it comes to whisky, it's tough to deny the swiftness in which Japanese whisky has been positioned as a definitive evolution of the industry. Production has been slowly bubbling in the country since the early 20th century, but the past few years have seen that tip over into dominance, to the point where "Japanese whisky shortage" has been cried by bartenders around the world.
---
---
Why? What's the difference between Scotland and Japan when it comes to producing whisky? And why do Japanese whiskies stand out amongst drams from the likes of Australia, Canada, Ireland, and America?
After all, Japanese whisky has essentially become known as remodelling of Scottish techniques. In 1918, the ostensible father of Japanese whisky, Masataka Taketsuru left Japan to apprentice in Scotch whisky distilleries (Longmorn Distillery in Speyside and Hazelburn Distillery in Campbeltown). He used his learnings upon returning to Japan in 1923, teaming up with Shinjiro Torii, an industrialist who used his family fortune to build Japan's first whisky distillery in Yamazaki just outside of Kyoto.
Expressing the distinctive terroir of Japan through traditional Scottish techniques gave Yamazaki Distillery a singular purpose. When Masataka Taketsuru left Suntory over 10 years later, he and his wife Rita worked to established their own company by building the now legendary Yoichi distillery in Hokkaido. This is how Nikka entered the Japanese whisky scene.
Although Suntory and Nikka are now the two unflappable giants of Japanese whisky, many distilleries have popped up in all corners of Japan since then. Chichibu, Mars Shinsu, Miyagikyo. There are plenty of Japanese whiskies being produced now, and it pays – often quite literally – to be across the best, whether you consider yourself an avid collector or an indulgent sipper.
---
What's So Different About Japanese Whiskies?
Detail and craftsmanship are deeply embedded in Japanese culture, so it makes complete sense that Japanese whiskies would align with the same high standard. That's not to say other countries aren't being as meticulous when it comes to their whiskies, but there are a few things about Japanese whisky that has set production apart as an art form unto itself.
First and foremost, Japanese whiskies, in general, have a great emphasis on balance. Many have been somewhat softened and restrained to work more closely with the Japanese palate. If we're talking archetypes here, consider the typical Japanese whisky to be less peated than that of Scotch. While that isn't to say Japanese producers don't make great use of imported peated barley – they do – it's much easier to find a Japanese whisky that isn't peaty, as opposed to one that is.
There are far fewer Japanese whisky distilleries across Japan than there are in Scotland. The reasons are obvious; Scotch has been around for much longer. But while these production centres aren't as numerous, the output is just as prolific. Each Japanese whisky distillery now produces a substantially wide range of single malt whisky with distinct characteristics, flowing from Japanese producers and their tendency to both worship traditional Scottish techniques and experiment wildly at just about every stage of the production process.
---
---
This is why it's more common to find blends and various blending strategies over in Japan. While the industry was most definitely built on Scotch style single malts, Japanese culture's love of craftmanship naturally shifted the focus towards making the best whiskies from blends. Most recently, this has included blending whiskies sourced from all parts of the world, pushing the industry forward more than a few steps and necessitating new labelling standards. A great example of this is the 2019 debut of Suntory's Ao expression, which was followed a year later by Nikka and their Nikka Session world blend.
The delicacy of Japanese food also has a lot to do with how Japanese whisky has evolved over the years. Heavily peated whiskies don't play as well with the Japanese palate simply because of the food locals usually pair it with, which requires a bit more restraint to let all the flavours play together harmoniously. Compare this with the type of food that Scots usually eat, like black pudding, and you can see why gentler profiles were preferred.
There are other factors as well. For example, Japan's distilleries are some of the highest in the world – in fact, the now-closed Karuizawa, Hakushu, and Mars Shinshu are considered the highest elevation whisky distilleries in history – and this leads to naturally low-pressure distillation. In general, this maintains a thinner and lighter texture without the need for any pressurised stills. The topography of Japan is as much as a producer itself as the craftsman working behind the scenes.
Then you've got the proximity of rare Japanese mizunara oak. Japanese coopers and whisky makers have been making use of this local oak for decades, but it's always been notoriously hard to work with due to a few issues such as high moisture content and the porous oak being prone to leakage. There was also a tendency for mizunara to impart too much woodiness into the Japanese whisky if the liquid was left for too short a time.
As long as whisky is left to mature in mizunara for a much longer time than most commercially-minded distilleries would be comfortable with, this rare and expensive type of oak can imbue complex characteristics of sandalwood, coconut, and kara incense. A lot of whiskies around the world that list mizunara oak may only spend a fraction of their ageing process in the Japanese oak though, in which case mizunara is often exploited for marketing gold.
---
Why Is Japanese Whisky So Expensive?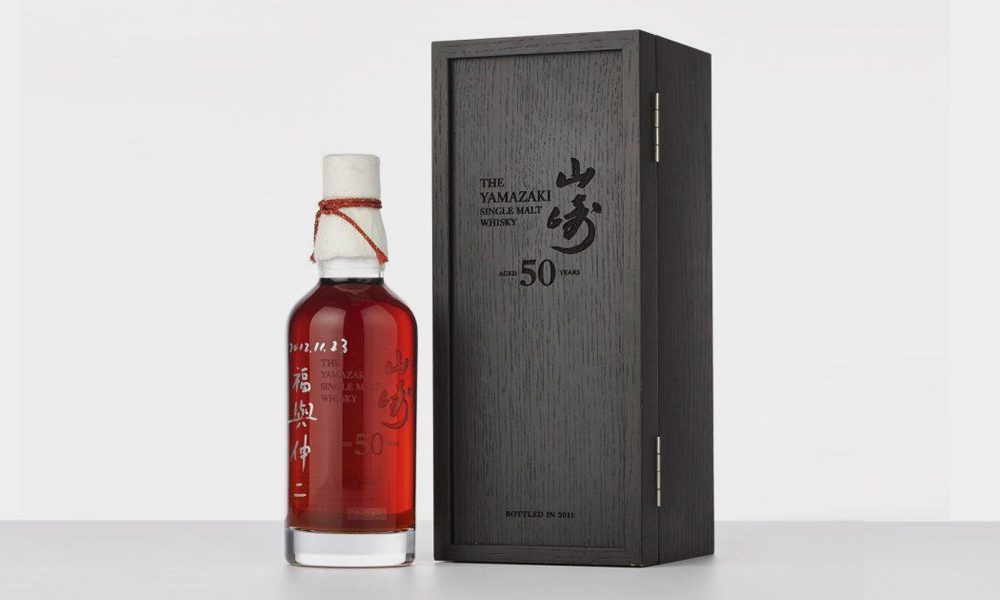 Since the 1980s, demand for Japanese whisky has been on a reclusive wave. It's a simple issue of supply and demand. Even though Japan still hasn't many whisky distilleries across the country, many have come and gone over the past decades.
While production was just as strong many decades ago as it is now, whisky was largely switched out by locals who instead jumped onto the rising trends of shochu, sake, and locally produced beer.
This led to a lot of Japan's best distilleries simply shutting down, and production shrinking. The issue was apparently so severe that many distilleries couldn't keep justifying the production of aged single malt whiskies. By the time the world cottoned onto the diversity and depth of Japanese whisky through reputable awards and medals, circa 2003, there simply wasn't enough supply to meet demand. There still isn't.
---
---
Japanese whisky emerged from obscurity and became such hot property that the local scene has been beleaguered with fakes. Believe it or not, there are many imposter expressions out there that claim Japanese whisky but actually aren't. This has forced the Japanese government to step in with some newly formed non-legally-binding Japanese whisky regulations, in an attempt to protect an industry which in 2019 had an estimated value of US$628 million (~AU$808 million).
Suntory has also discontinued some of its most popular expressions, namely the Hakusha 12 Year Old and Hibiki 17 Year Old. That is the most recent example of Japan's demonstrated whisky shortage, and it is unlikely things will be changing anytime soon. Hence, scarcity pushing prices up.
Although a lot of expressions are extraordinary hard to come across, we've rounded up some of the best Japanese whisky brands and their star expressions so you at least know what to look out for.
Needless to say, if you aren't constantly coming across a disappointing 'sold out' button online, consider yourself lucky. Consider itself a sign to invest. Just a few years ago, a rare first edition bottle of Yamazaki 50 was priced at HK$2.4 million (~AU$424,861) by Sotheby's Hong Kong. And last year, an ultra-rare Karuizawa 52 Year Old Cask #5627 Zodiac Rat 1960 became the most expensive Japanese whisky ever sold, fetching a hammer price of US$435,273 (AU$601,060).
---
The Best Japanese Whisky Brands
Akashi (White Oak Distillery)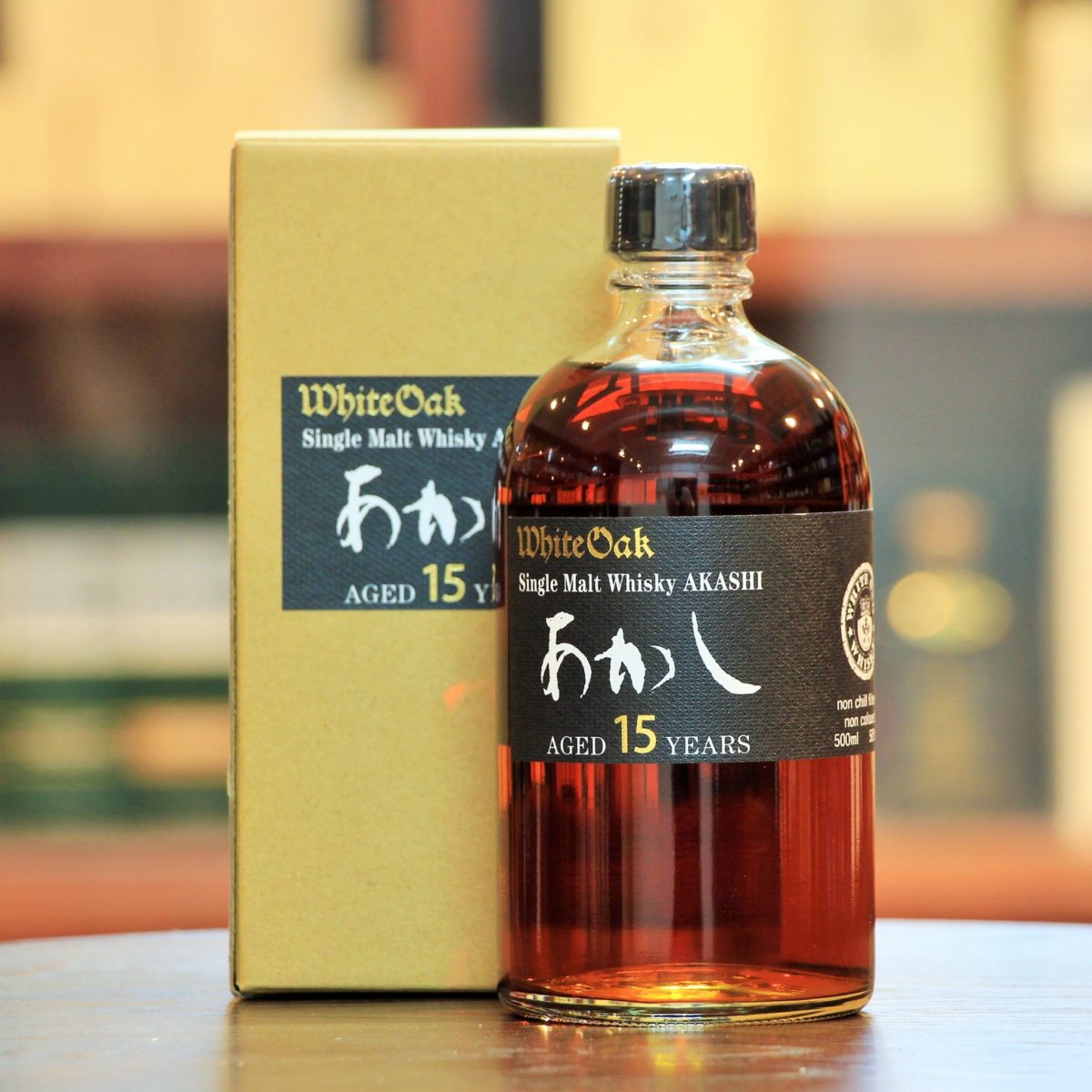 The White Oak distillery can be found in Hyogo prefecture in Akashi City, not far from Osaka and overlooking the Seto Inland Sea. It's the only coastal distillery in Japan, founded by Eigashima Shuzo in 1888 to produce sake and shochu, White Oak is often claimed as the first the obtain a license to manufacture whisky in 1919. That's a contentious claim, but nevertheless, the history behind this lesser-known Japanese whisky producer cannot be denied.
The distillery only turns on the lights for a few months (April to July) each year, operating their whisky stills to produce small-batch releases that are in incredibly high demand.
They do most of their ageing in ex-Wild Turkey Bourbon casks and new Sherry casks but also have been known to use refill American oak, re-charred Shoshu casks, Cognac casks, Tequilas casks, and older Sherry casks.
I'd avoid the NAS (no-age-statement expressions) and try to dig up a bottle of the Akashi 15 Year Old Single Malt Whisky (AU$675) if I was you. Other popular expressions include the Akashi 3 Year Old Single Malt Bourbon Cask, and the Akashi 5 Year Old Single Malt Limousin Cognac Oak.
---
---
In Australia, your best bet is to head to Black Market Sake, which for the past few years have been the only official importers of White Oak into Australia.
---
Iwai (Mars Whisky's Shinsu Distillery)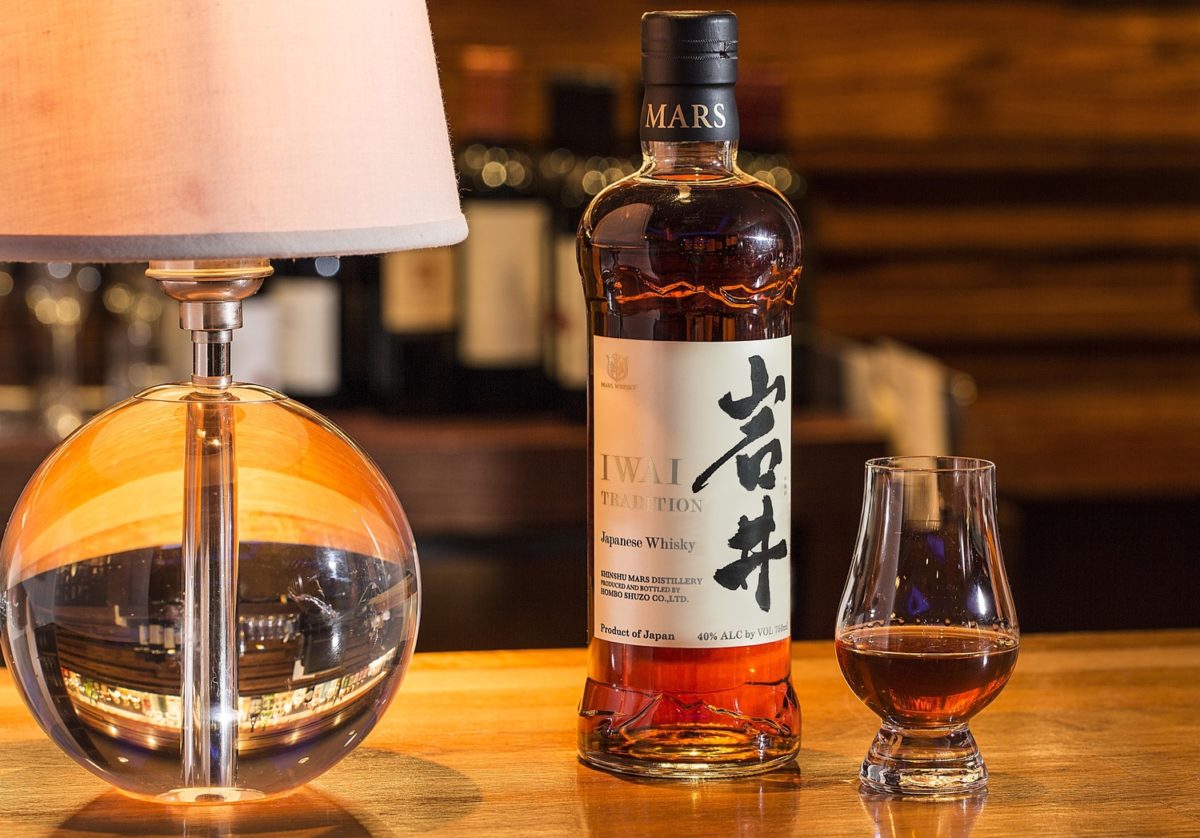 At 798 metres above sea level, Mars Shinshu Distillery is now the highest in Japan. Much like White Oak, it was founded, by the Hombo family, many decades ago to produce mainly shochu. Founder Hombo Shuzo ran the distillery alongside Kiichio Iwai, a pioneer in Japanese whisky who was actually the immediate superior to Masataka Taketsuru – it was him who sent Taketsuru to Scotland initially, hence setting the wheels in motion for modernising to the Japanese whisky industry.
Iwai, for which the distillery's two main products are named, used Taketsuru's learnings to produce a whisky that turned out to be too heavy and smokey for the Japanese palate, which is sometimes speculated as one of the reasons Mars Shinshu moved their production the current facility sandwiched between Japan's Southern Alps and the Central Alps. The abundance of soft water complements the altitude, which allows for slower, gentler maturation.
The intensely fruity palate of the signature Mars Iwai Tradition Japanese Whisky is the best expression to start with if you're not yet familiar with Mars Shinsu. The full-bodied and mellow liquor is complex and peaty, but soft on the back palate with a lot of orange marmalade, maple, burnt cane sugar, cedar and a nice smoky finish. the pot still blended whisky is also very affordable in Australia, with Dan Murphys selling 750ml bottles for $109 each.
Also worth a go is the Maltage Cosmo Blended Malt Japanese Whisky, also $109 but sold in Australia in 700ml bottles with a 43% ABV. Aged across bourbon, sherry, and American white oak new casks, the blended malt whisky centres around a palate of spice, honey, and caramel toffee before rounding out with a smoky finish.
After you're done with those, it's worth moving on up to the distillery's other label, Komagatake, which is fairly easy to come across in Australia.
---
Ichiro's Malt (Chichibu Distillery)
Chichibu is ridiculously young on the scene, having only launched as a distillery in 2008. In such a short time, it has swiftly become one of the defining producers of Japan's whisky renaissance. Although there's still plenty of history behind this highly regarded producer, deeply rooted all the way back to when the Akuto family founded the Hanyu distillery during the 17th century to produce sake.
The Hanyu distillery collapsed in the early 2000s, but not before two new pot stills were shipped in so the distillery could start producing Scotch style whisky under the supervision of Isouji Akuto. After the distillery's collapse, Isouji's grandson, Ichio Akuto, took some of Hanyu's remaining whiskies – some of the rarest in Japan right now – and started a new Venture Whisky Ltd. From that, Chichibu was born, just outside its namesake town where Japanese mizunara trees grow in abundance.
---
---
Although the focus here is on short maturation of at least around 3 years, the local climate and its characteristically extreme seasons help shape Chichibu whiskies with fruity, expressive palates. A great example is the Ichiro's Malt Wine Wood Reserve, which is bottled at 46% ABV with a strong, impactful body but one that's also quite rich with a blossom of berries folded through chocolate and spices.
Although you might have an easier time coming across a bottle of the acclaimed, yearly released Ichiro's Malt 'The Peated'. The single malt is bottled at cask strength and showcases Chichibu's Scotch know-how, balancing a consistent citrus note with a nice level of spice and a long, oaky finish.
It's also well worth tracking down Ichiro's Malt & Grain Blended Whisky, as it's one of the finest examples of the modern "world blend" style a lot of Japanese distilleries are leaning towards, taking whiskies from various other countries and amalgamating them. This particular expression contains some of that brown goodness from America, Canada, Ireland, and Scotland and cobbles it all together at Chichibu.
---
Yoichi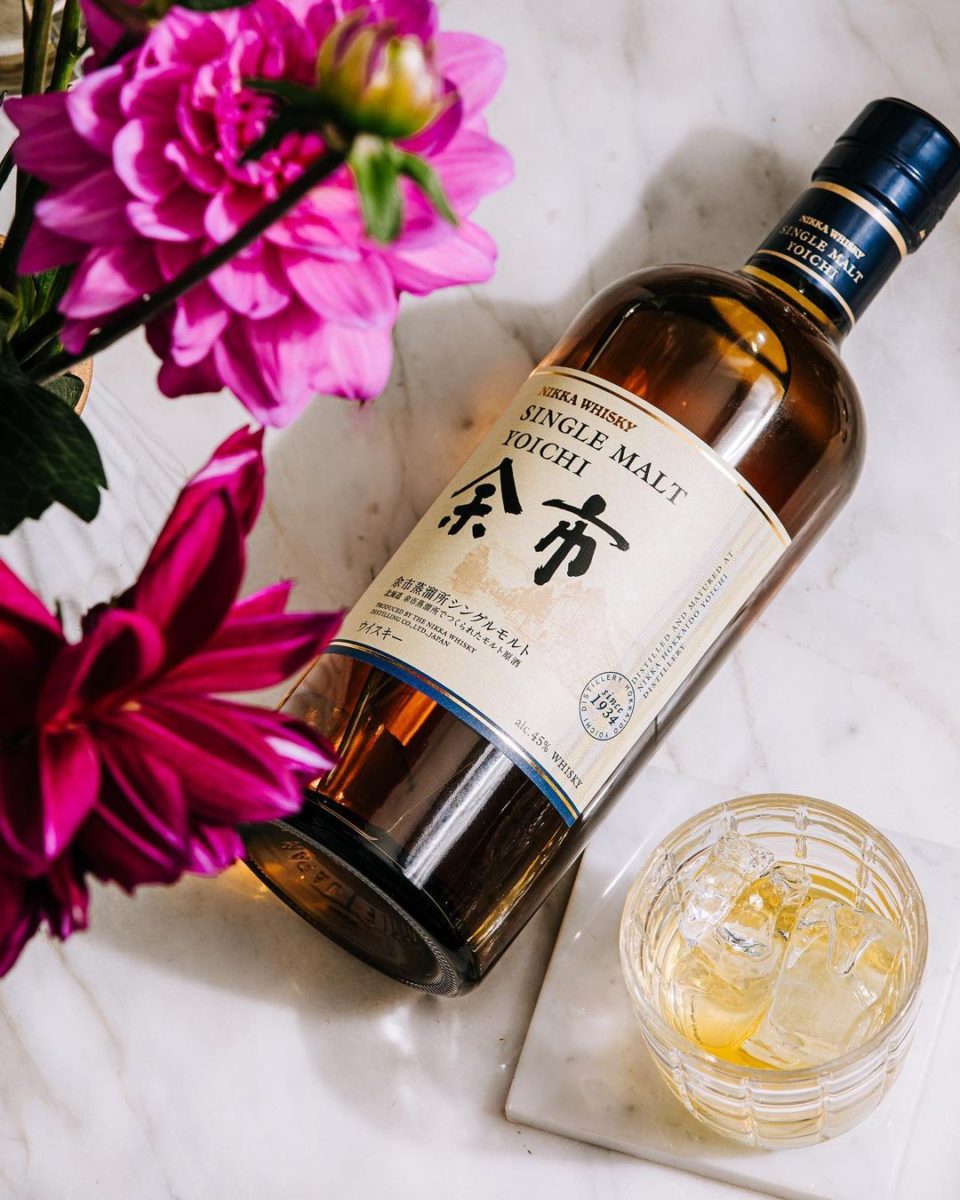 As the flagship Nikka distillery, Masataka Taketsuru's pioneering Yoichi distillery was built in 1934 in the productive area of Yoichi in Hokkaido. The ostensible father of whisky apparently chose the site because the conditions in Yochi were the closest in Japan to resembling the ideal terrier of Scotland – clear water, brisk, vigorous air, and rich peat.
Nikka whiskies are regularly regarded as the best and most sought after in the world, and Yochi distillery is responsible for many of these. The typical relentless service of technique that characterises Japanese craftmanship sits key to the distillery and its signature Yoichi single malt whiskies. Unlike younger distilleries like Chichibu and White Oak, there's a preference for traditionalism over experimentation, but the stubbornness clearly pays off, expressing the famously abundant region of Hokkaido with a distinctly Scottish perspective.
Not that you'd be able to find these acclaimed Yoichi single malt whiskies without any considerable difficulty, but if you want the best of Yoichi you're going for the likes of the 15 Year Old Peated Single Malt and the 20 Year Old Single Malt.
However, the very best are typically blends of whiskies taken from both of Nikka's distilleries – Yoichi, and Miyagikyo. Nikka From The Barrel is something every whisky fan should own, and it's a lot easier to come across in Australia, with Dan Murphys selling 500ml bottles for $85 each. Another one would be the Nikka Taketsuru Pure Malt, taking aged single malts from ex-sherry casks at Yoichi and blending them with single malts from American oak casks at Miyagikyo. Fortunately, this one is also quite accessible in Australia, with Dan Murphys selling 700ml bottles for $117 each.
---
Miyagikyo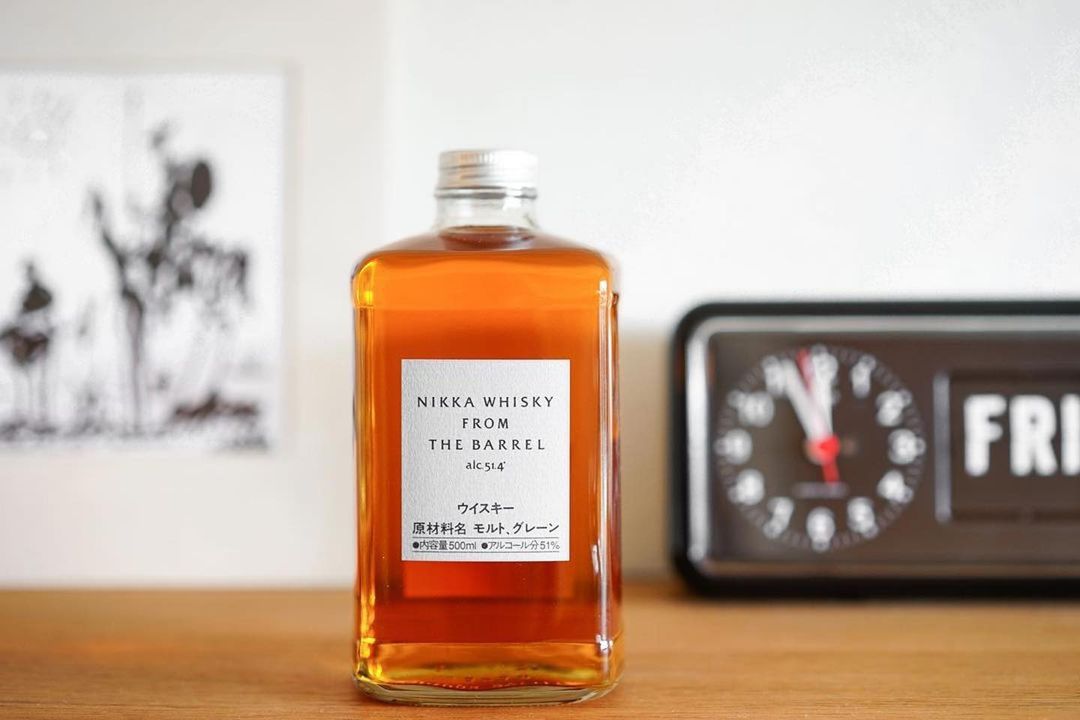 Taketsuru established Miyagikyo distillery just outside of the capital city of Sendai in the Miyagi prefecture, founding the producer in 1969 with a desire to experiment with blending between distilleries. With Yoichi distillery mostly focused on single malts, Miyagikyo gave Nikka considerably more reach and variety, expanding their blended whisky offering beyond Taketsuru's initial dreams and re-establishing the company as a dominant force in the country.
---
---
It's not ideal, but seeing as no-age-statement blended whisky is, unfortunately, going to be definitive of Japanese whisky for the foreseeable future, but the best way to taste Miyagikyo's product is through their NAS products. Nikka Days is a fantastic blended whisky and is readily available at 700ml bottles from Dan Murphys for $109, as is the Miyagikyo Single Malt blended whisky which can also be found at Dan Murphys in 700ml bottles for $140.
---
Yamazaki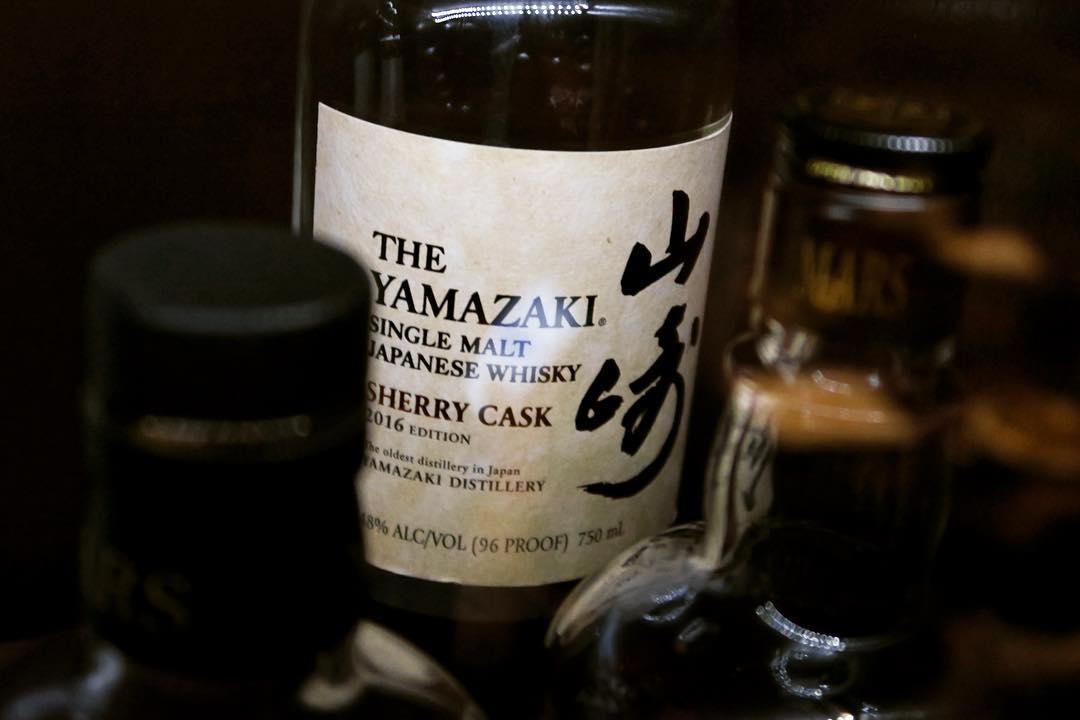 As the most obvious inclusion on this list of the best Japanese whisky distilleries and brands, Suntory golden goose Yamazaki is, without any doubt, the best known. Since Shinjiro Torii founded it in 1923 alongside Taketsuru, Yamazaki distillery has inspired and built Japan's now rich and varied history with whisky and is the reason the industry is renowned for the perfect balance between tradition and experimentation.
Their older whiskies are incredibly hard to find, but Aussies should be modest and start with the most accessible Yamazaki 12 Year Old, which Dan Murphy's sells for $449 per 700ml bottle. The blended whisky is made from single malts taken across white oak, sherry, and mizunara casks and is widely known for its layers of tropical fruit and winter spice.
If you're particularly resourceful and ambitious, you might as well aim for the $20,000 25 Year Old Yamazaki, which has been one of the world's most sought after since it was named World's Best Single Malt in 2012 at the World Whiskies Awards. Good luck coming across one though.
---
Hakushu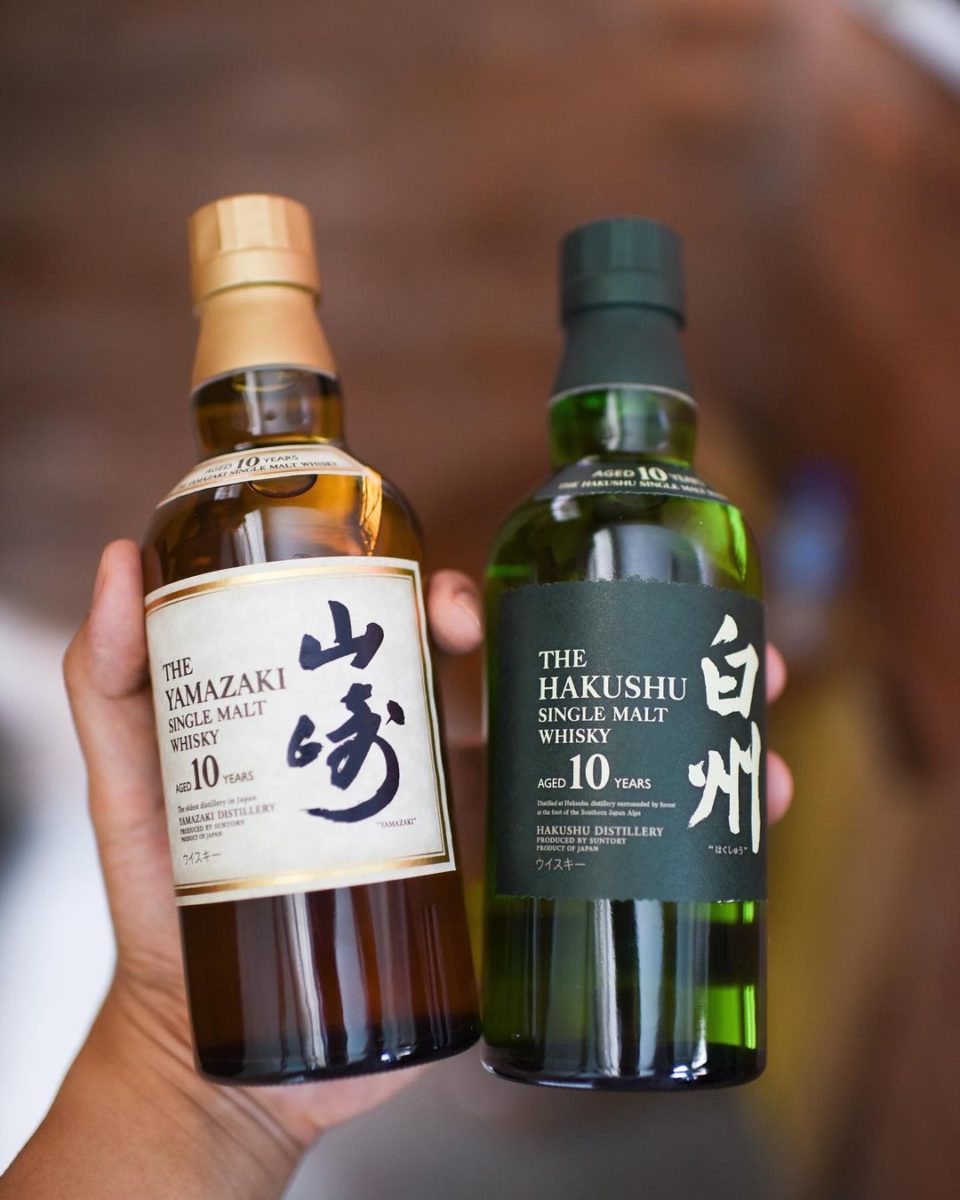 Another Suntory distillery and one of Japan's most important. Hakushu is located in the Yamanashi prefecture now, but the original distillery was founded in 1973 nearby, amongst the forests of Mount Kaikoma. All of the production now takes place at the former, pumping out some of the most acclaimed and awarded Japanese whiskies you can possibly find.
Much like Mars Shinshu, high elevation is key to Hakushu and the single malts produced here. At 700 metres above sea level, the low-pressure distillation means the whiskies are characteristically lighter and springier, even though most of their expressions veer towards smokier palates largely credited to the 100 per cent malted barley being dried over a peat fire.
The multi-award-winning Hakushu 12 Year Old should be your first stop, and it will instantly satisfy any whisky lover who prefers their medium-bodied peated single malts with its palate of poaches pears, orange, and grapefruit. A bottle of this will typically set you back roughly $414. Forget about even searching for the Hakushu 18, unless you're especially cashed up and regularly keep your eyes peeled on auctions.
---
Chita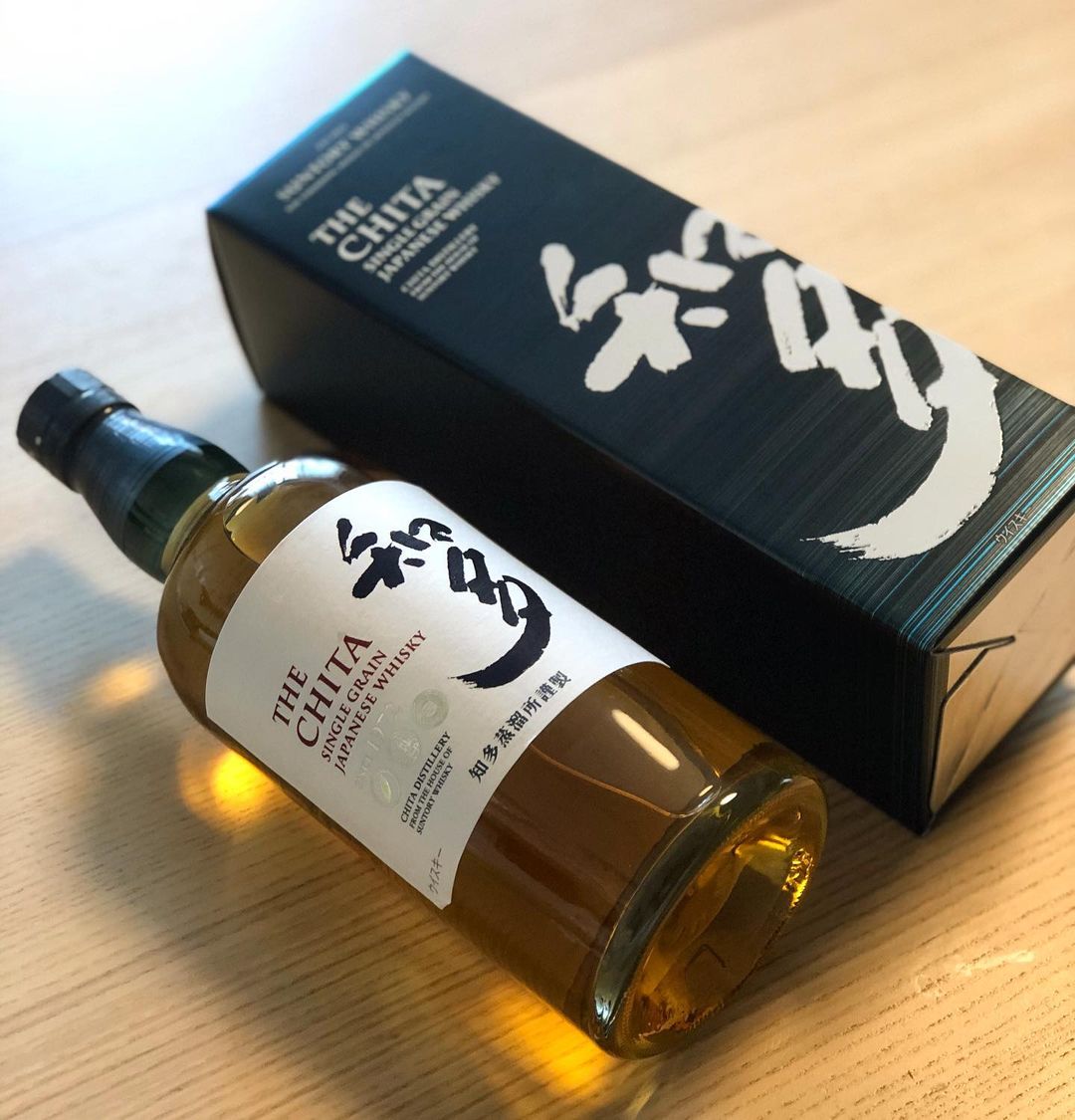 Chita Distillery is Suntory's third in Japan and gets its distinction from producing grain whisky typically matured in bourbon, Spanish oak, or wine casks. Founded in 1972, it became key to Suntory's blended whiskies and has remained an important arm for the brand, seeing as it's located in the abundant Aichi prefecture in its namesake peninsula.
Much of the character from the most acclaimed Suntory whisky blends can be tracked back to Chita, including the signature which is a blend of more than 10 different types of grains and is probably the single best whisky for use in highballs and for pairing with food.
Although this distillery is best showcased through blends, you can purchase The Chita by itself for $90 in Australia. While it isn't necessarily something you'd sip on the rocks, this single grain whisky is, as mentioned above, perfect for use in highballs and is a bartender favourite for its adaptable palate.
Suntory Whisky Toki is one of the easiest Japanese whiskies to come across in Australia and represents all three of Suntory's distilleries. The Chita grain whisky is primarily spliced with some Hakushu white oak cask malt, Yamazaki white oak cask, and Yamazaki Spanish oak cask.
---
Hibiki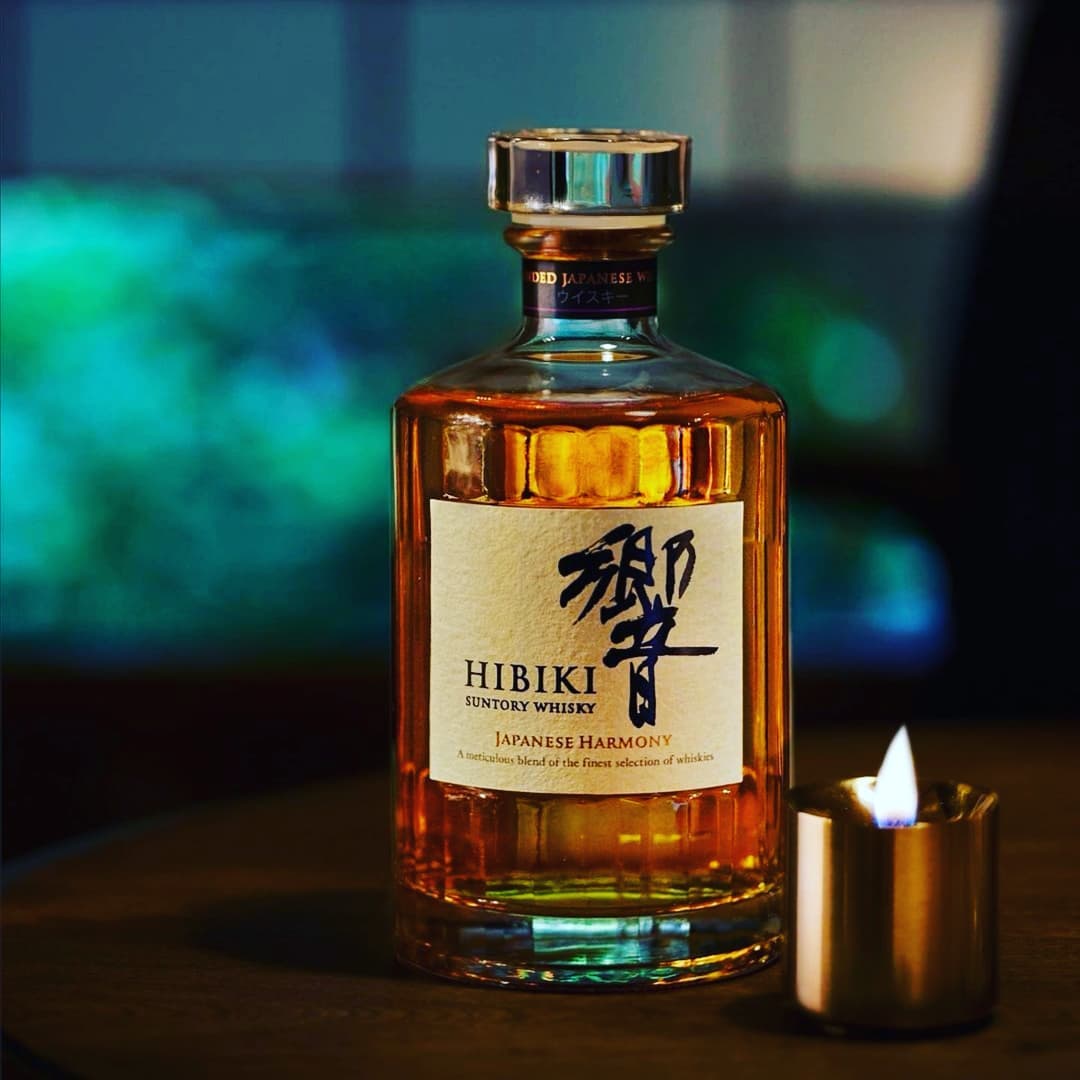 Now that we've been through Suntory's three distilleries, let's get to their most premium offering. Hibiki. A label launched in 1989 as a homage to blending, Hibiki (meaning "harmony") is considered the perfect symbol of not just Suntory's evolution, but Japanese craftsmanship in general.
Considered the most essential of the range is Hibiki Japanese Harmony, simply because searching for the others is just too ambitious at times. This no-age-statement blend of malt and grain whiskies, across all 3 distilleries and 5 cask types, is herbaceous and lightly oaked on the palate, with a notable presence of honey and orange. You can find a bottle at Dan Murphys for $144, making it the most affordable Hibiki whisky out there.
If you've got a bit more cash, it's worth looking further up the scale to the Hibiki 17 or Hibiki 21 expressions, which should both be around $1,500 to $2,000 in Australia. Considering how highly regarded both are, it's not too tough to find a bottle online – well, a waiting list, at least.
---
Akkeshi Sarorunkamuy (Akkeshi Distillery)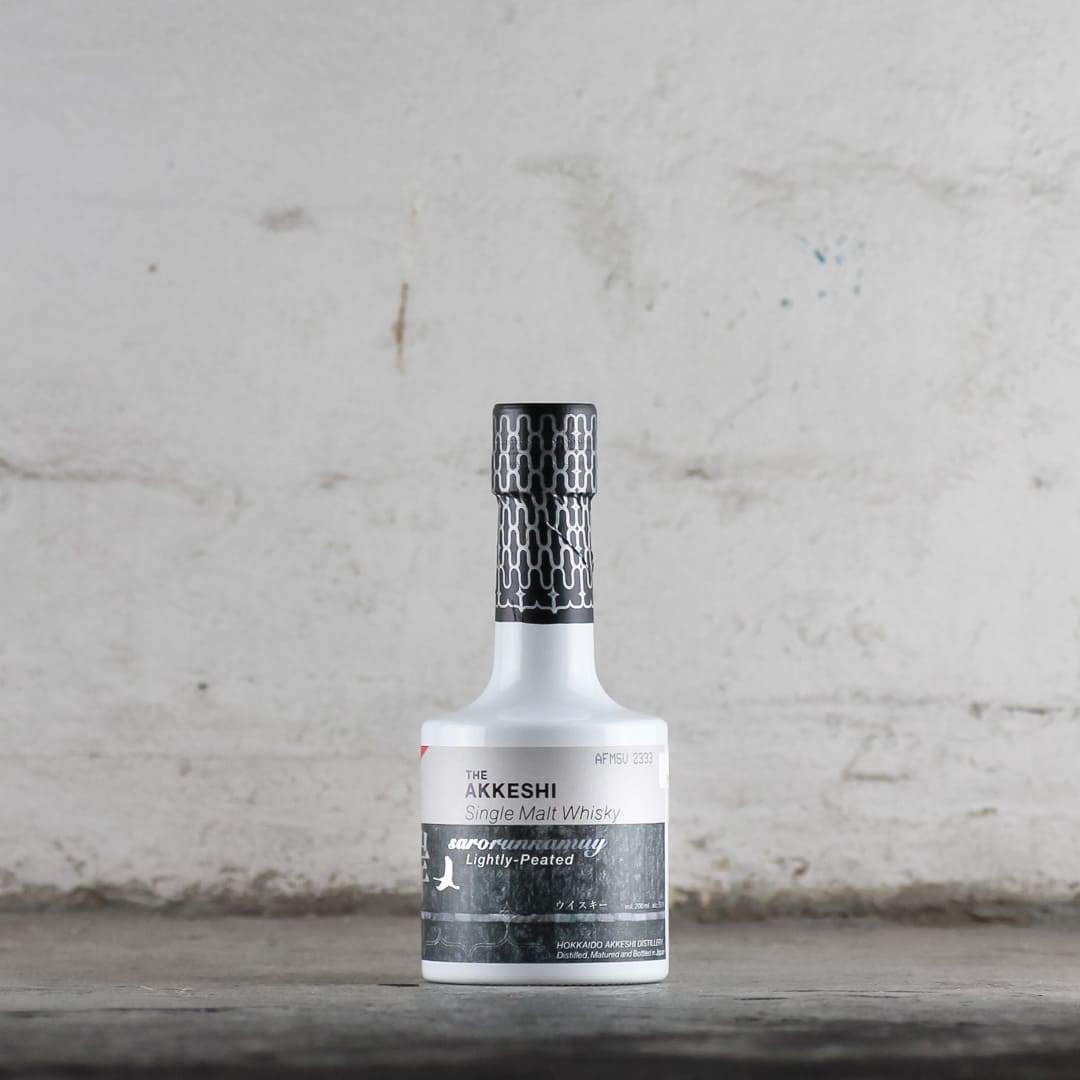 As the youngest distillery on this list, Akkeshi began operating in 2016. Like the much older Yoichi, it benefits from the cooler climate of Hokkaido and specifically sits near the sea just outside of its namesake town.
As you can understand, output has been extremely limited from this distillery but Akkeshi's first single malt, the Akkeshi Sarorunkamuy, is nothing if not exciting for an industry that really needs the supply. The expression is made from whisky distilled in 2016 and matured in red wine, bourbon, sherry, and mizunara casks, giving it a nice fruity palate with subtle spice, black pepper, and hints of sandalwood.
It's a bit harder to find in Australia given the relative obscurity compared to other Japanese whiskies, but Kent Street Cellars currently has stock going for $199 per 200ml bottle.
Tsunuki (Mars Whisky)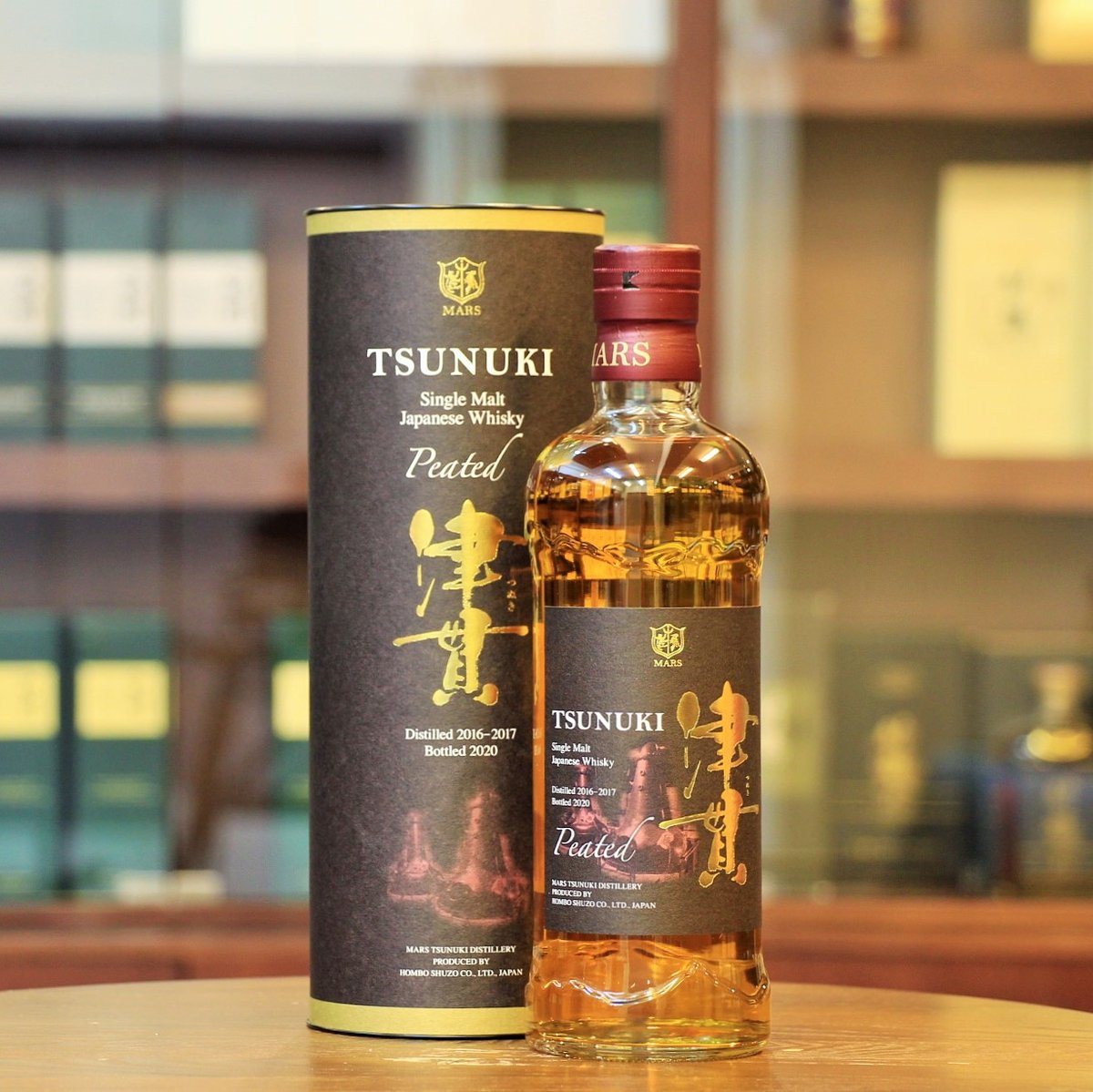 Tsunuki is the second active distillery from Mars Whisky, and unlike its operations high in the Japanese Alps, this one makes use of the more temperate Kagoshima prefecture. The whiskies coming from here and bolder and meatier than those of the Iwai brand, but Tsunuki only started distilling in 2016.
As such, there's only a handful of releases from the label, the first of which was last year's Single Malt Tsunuki The First. While it was followed by a handful of special releases, Tsunuki is very much still a "wait & watch" brand, which should be a big player in the Japanese whisky industry moved forward, as well play a key role in Mars' blending strategy.
Most of their expressions are really hard to come across in Australia, so needless to say, it's a good investment opportunity if you do end up finding one available. The most accessible here would be the 2020 Peated Single Malt.
---
Karuizawa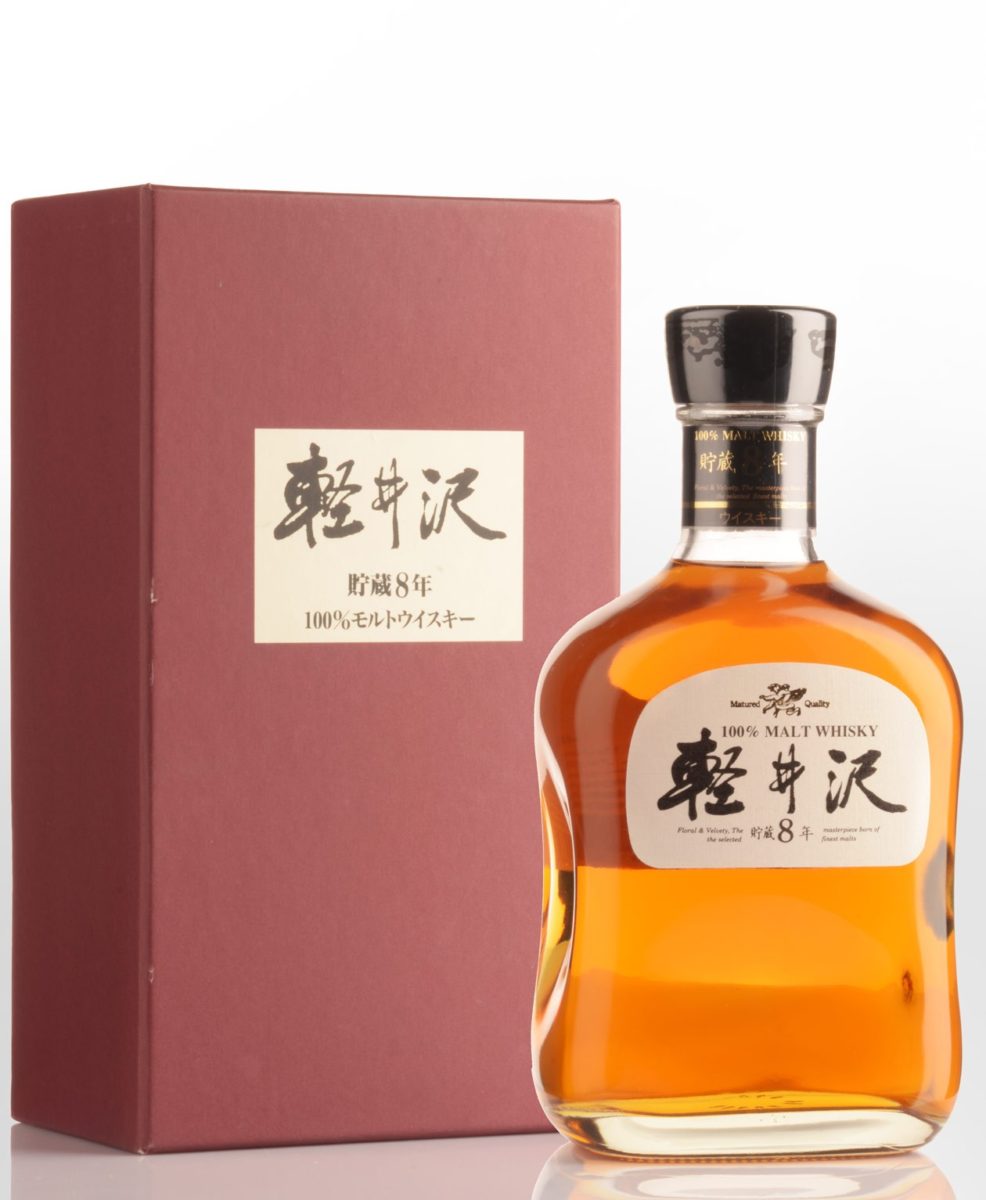 The relentless demand surrounding Karuizawa is the perfect example of why Japanese whisky is just so damn expensive, with prices continuing to push up. The distillery opened in 1955 and closed in 2011, between which it sat in Nagano prefecture with a prolific output of what is now considered extremely rare vintages.
Collectors will fiend after any bottle of Karuizawa they can find, so consider it a smart investment. You'll need a fair bit of capital though. Not that Aussies can find many bottles of the Japanese whisky, but Frootbat currently has a bottle of the Geisha Single Cask Single Malt Whisky going for just over $12,000.