Tasmania's acclaimed Lark Distillery has released 'Rare Cask: PARA100', the latest single malt whisky in their ongoing Rare Cask Series. Aged in the same finishing barrels used in the maturation stage by South Australian winery Seppeltsfield for their 100-year old Para Vintage Tawny, the single malt is extremely limited, with only 450 700ml bottles available at $1,000 each.
Key to this whisky is the character of Seppeltsfield's Para Vintage Tawny, which is the only Australian wine to have ever scored a 100/100 from James Halliday, with every vintage released since 1907 retaining the perfect – and very rare – score. The wine, highly sought for obvious reasons, is part of the winery's Centennial Collection and believed to be the world's only unbroken lineage of single vintage wines, dating all the way back to 1878.
Those are some lofty shoes for the whisky to fill, which would explain the high price point.
---
---
Before being introduced to the casks, the spirit spent roughly five years hopping between ex-Port, ex-Sherry and ex-Bourbon casks, a journey that has allegedly imparted the rich single malt with the kind of sweetness and depth that was uniquely engineered to pick up the complexity in the oak of the Para Vintage Tawny casks.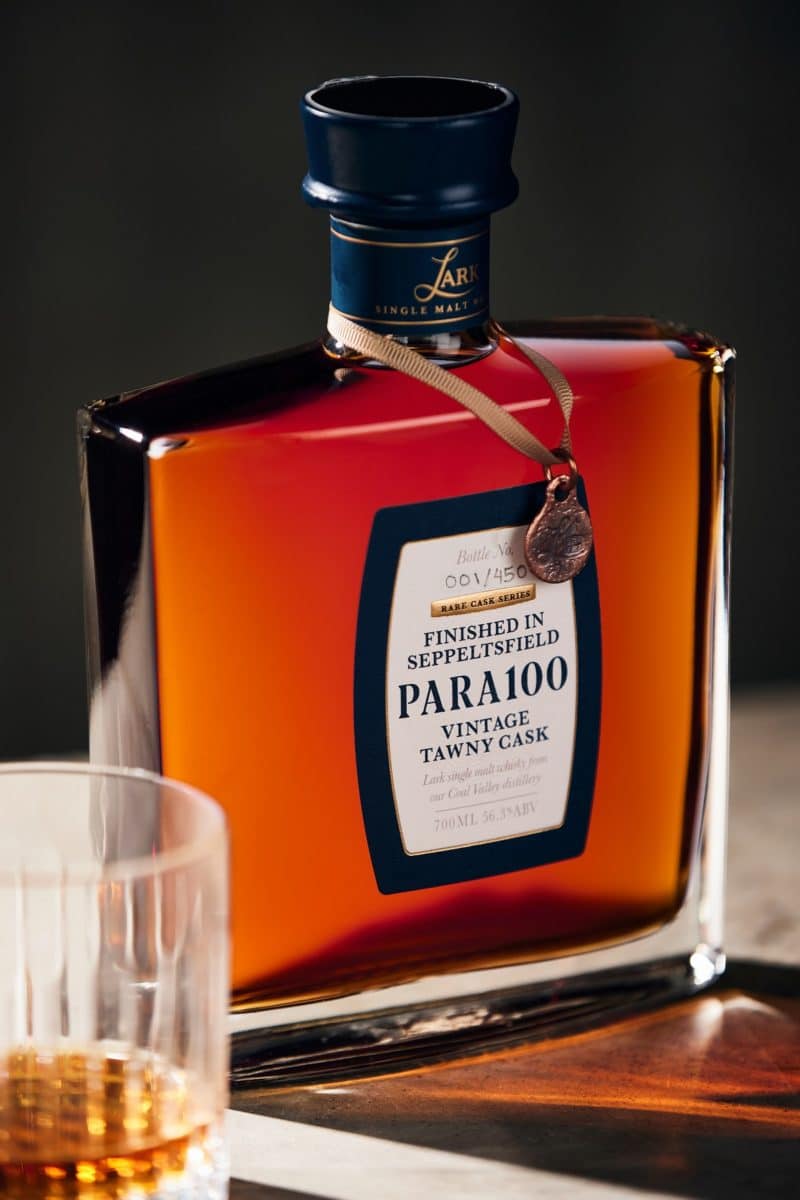 With the Lark Distillery Para100 whisky being released this year, official tasting notes described a nose that is rich and sticky, with hints of treacle pudding, brandied custard and wood-fired raisin brad.

"The Para Tawny casks were complex but very intense, so to avoid dominating the carefully-curated spirit we slowly finished the whisky in two casks over four batches", described Lark founder Bill Lark, who went on the describe the resulting whisky as "impossibly long and luxurious, perfect for those intimate fireside chats with friends that extend well into the early hours of the morning".
Each of the 450 bottles of the Lark Distillery PARA100 will come with a copper medallion that has been handcrafted from a decommissioned Lark copper pot still, which was also the case with the Rare Casks Series' first release, PARA50, which was a $550 single malt finished in 50-year-old vintage tawny casks – also from Seppeltsfield.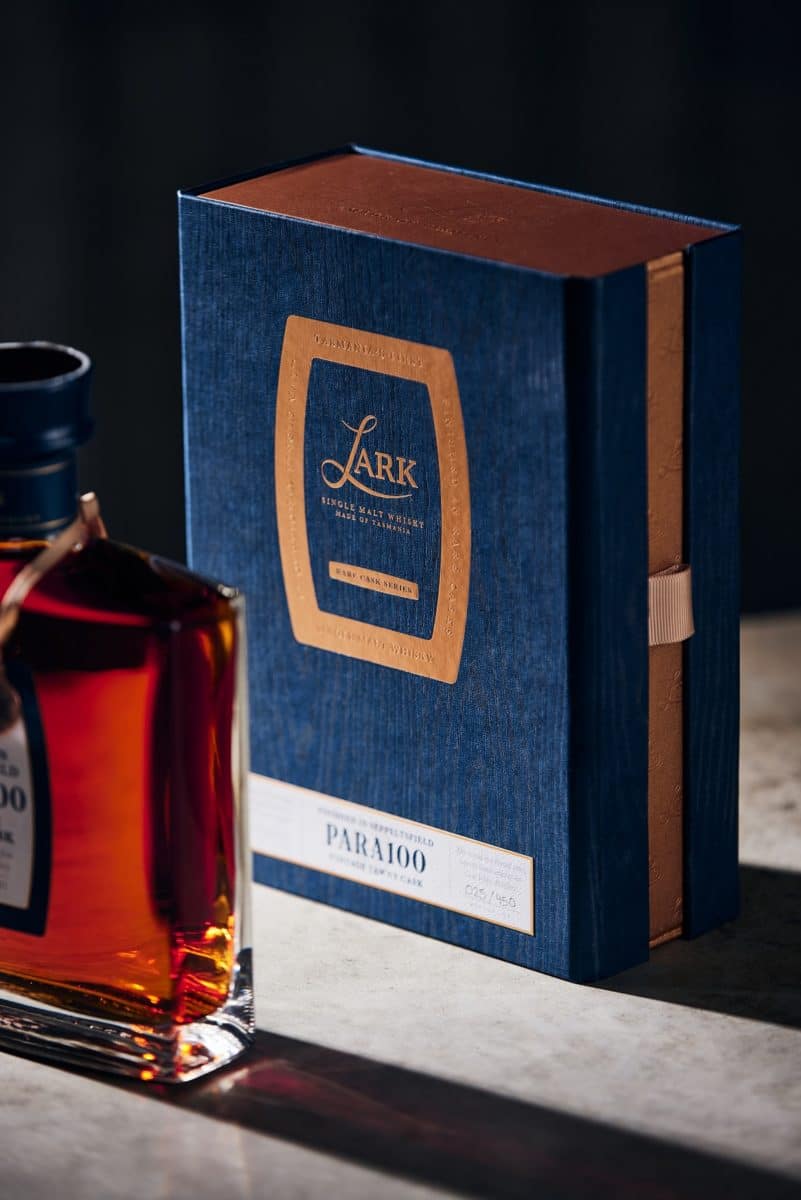 And much like PARA50, the Lark Distillery PARA100 whisky will also come with a complimentary 100ml bottle of the same whisky, so collectors who still want to sip the rare single malt at their leisure don't actually need to open the 700ml bottle.
The official release date for the limited edition single malt is set for 22nd February, with the online store currently the only way collectors and whisky enthusiasts can purchase a bottle at 56.3% ABV.
Tasting notes from Lark Distillery are as follows.
Nose: "A rich and impossible sticky embrace of treacle pudding with brandied custard, wood-fired raisin brad, mulberry syrup, and blackberry blossoms".
---
---
Palate: "Preserved cherry sweetness with deep, dark undertones of saddle leather, fresh tobacco, and beloved antique furniture. Polished tannins and the unmistakable age of the oak create chapters of mouthwatering complexity that speak of elegance and intrigue."
Finish: "Impossibly long and luxurious. Cocoa nibs, coffee, blackberry jam, dark fruit cake, and fireside chats that extend into the early hours of the morning."