Now that the mercury has well and truly plummeted — as I write this, I'm doing my best impression of a many-layered Joey Tribbiani — this month's installation of 'Liquid Intel' is dedicated, very unsurprisingly, to beverages best described as quaffable knitwear. Whether it's a Sydney-side hotel bar channelling The Sands Casino circa 1960; luscious, ample-framed reds from the Barossa; or a Martini-style recipe penned by an award-winning drinks writer; in July, we've prioritised recommendations that lay the booze on thick and the flavours even thicker.
Out on the Town: Dean & Nancy on 22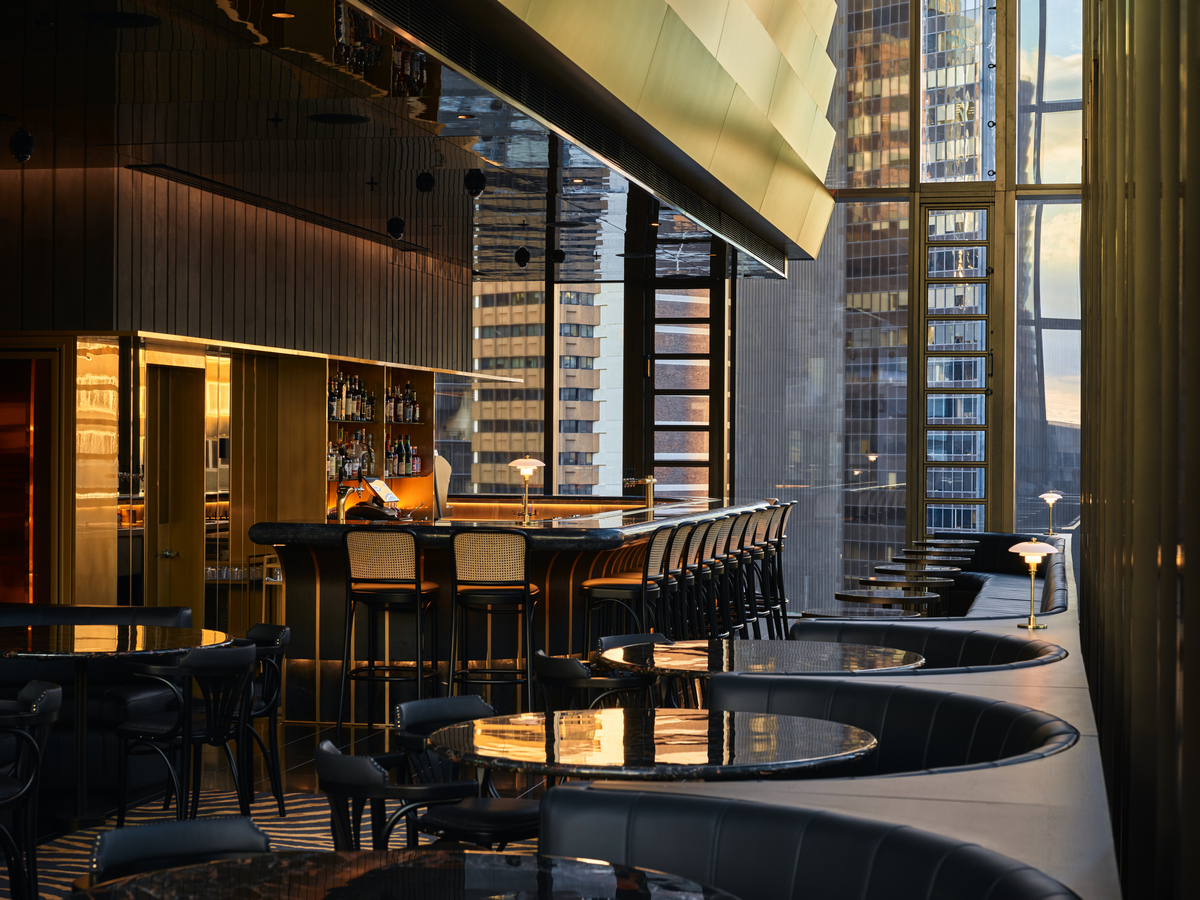 Before launching into a (mostly glowing) denouement about Dean & Nancy on 22 — the Americana-inspired drinking den that crowns A by Adina's 22nd floor — it's salient to mention that, prior to considering any sort of BH glow-up, I'd already been five or six times. That's afforded ample opportunity to formulate a picture of the Maybe Sammy family's latest venture: one that is painted with as much skill, panache, and Rat Pack-charged atmospherics as you'd expect from a bar named after America's thirstiest jazz crooner.
Dean & Nancy's energy occasionally comes a little unstuck during peak hours (on Fridays, thirsty office works lend a certain 'chaotic airport lounge' inflection) but as the sun wanes and service settles into its rhythmic groove — in time with a pianist banging out jazz standards from across the threshold — any doubt that this is likely the best hotel bar in Australia is dispelled. George Livissianis' sumptuous interiors nod and wink cleverly at the shag-carpeted, onyx-clad ballrooms of 1960s Vegas — without ever going the easy route of caricature or self-parody. Seated at one of the large semi-circular booths high above the fray of George Street, Martini in hand, it's hard not to be taken in by the venue's unabashedly decadent charms — something that, considering the last three years, you can never have too much of.
---
---
Excellent classic cocktails are, of course, all but inevitable here. Even when you're ordering something as perfunctory as a Whisky Sour or Sazerac, high-quality garnishes and stylish modes of presentation transform these into their own little flights of fancy (e.g. in the latter beverage, the absinthe element is incorporated as an aerosol shortly before serving). That meticulous approach paves the way for Dean & Nancy's signatures, running the gamut from easy-drinking highballs to the appropriately titled 'Rolling a Double' — a rum-based refresher accompanied by its own dice game and the chance to win a gratis glass of bubbles.
But the menu really hits its stride whenever it chooses to embrace the sentimental: 'Rhapsody in Blue' for instance transmutes the eponymous Gershwin composition into the realm of mixology, reimagining it as a stirred spirit-forward number built around Cognac, peated whisky and PX Sherry. In other words: uncannily how I imagine Jazz Age standards would taste, were one capable of bottling their delectable sound.
---
RELATED: Liquid Intel: 'The Bar' At InterCon Double Bay, Bordeaux-Style Whites From Mount Mary, & The Most Smashable Espresso Martini You've Never Made
Punching Upwards: Henschke 'Five Shillings' 2017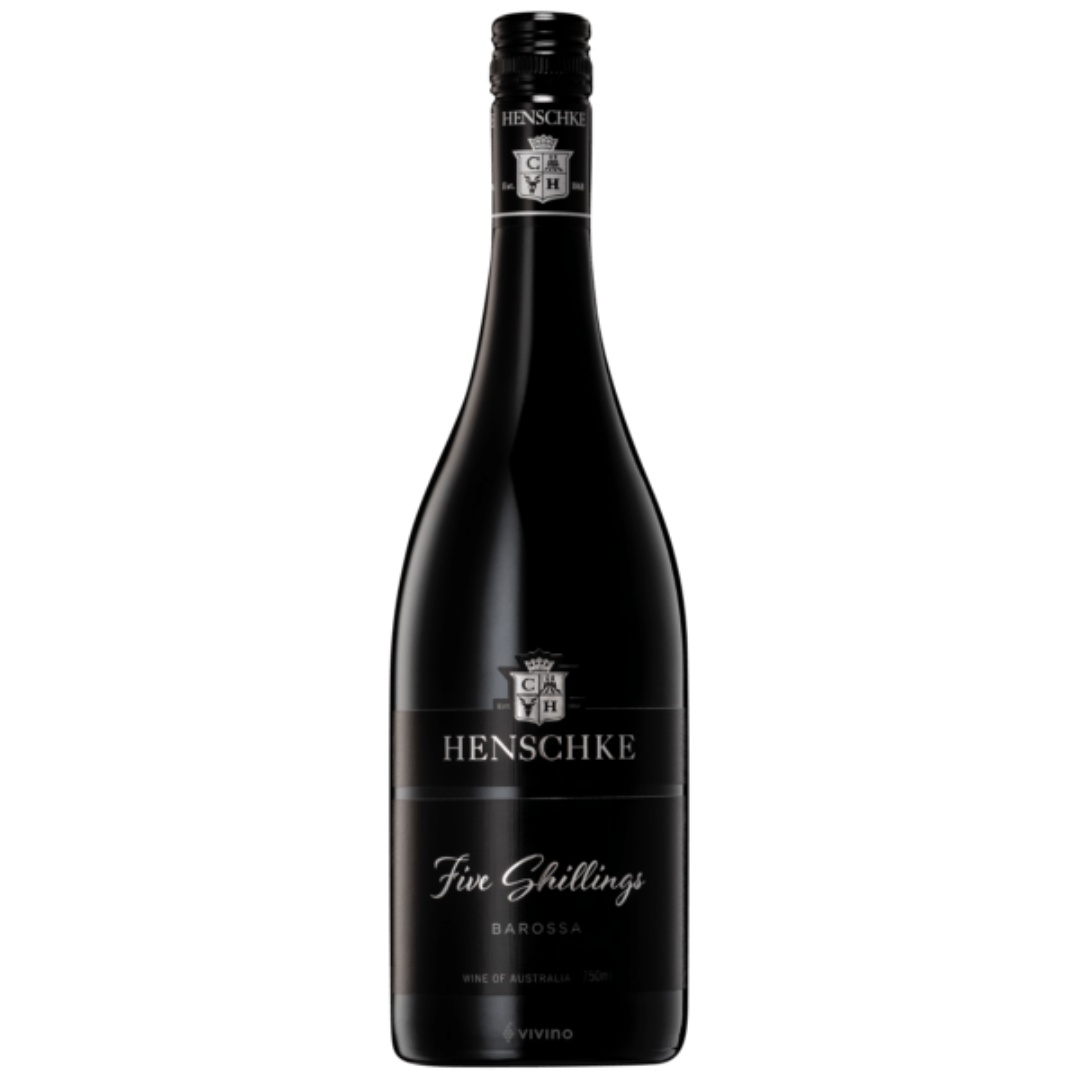 Whenever wine people so much as utter the name 'Henschke', that act is very nearly always accompanied by the solemn, church-like reverence you'd expect to be reserved for Australia's preeminent family-owned winery. One of the enduring pioneers of world-class Aussie winemaking at home and abroad, Henschke is best known for its 'Hill of Grace' offering — a revered Shiraz, produced using fruit from a single historic site where the vines are over a century old. It also has a reputation for being formidably expensive (the new 2017 release will set punters back somewhere in the realm of $900) in turn fuelling Henschke's perception as the preserve of critics, captains of industry and that particularly infuriating person who insists on calling dry red wine an "alternative investment class".
The reality is that you don't survive — and indeed thrive — in the winemaking trade for 150 years without broadening your horizons; and in the vein of several other legends of the Barossa, Henschke has a robust number of bottlings up their sleeve that reflect their commitment to wine lovers of all budgets. In the sub-$100 sandbox, I've long endorsed 'Keyneton Euphonium' (a consistently well-made Claret-style blend, widely available overseas) but at around $30 a pop, 'Five Shillings' is yet another in Henschke's stable of value-driven reds worthy of similar recognition — doubly so if you manage to hit up the cellar door and procure a few back vintages.
Aged for the most part in old French oak barrels, this Syrah-Mataro mashup yields a disproportionate amount of flavour and aromatic complexity — all for the price of an El Jannah chicken plate. Henschke's decision to use fruit from multiple sites in two regions (manually sorted for good measure) means the 2017 edition of 'Five Shillings' is one you can sink your teeth into presently: all pillowy tannins, lip-smacking damson plum and secondary notes of well-incorporated pepper. Due to the overall quality of the fruit employed, my bet is that the '17 will cellar well for at least another decade: even with a few years of bottle age, it remains economically viable to do so.
---
Try this at Home: Holly Graham's 'Ban Ban' Gibson, DRiNK Magazine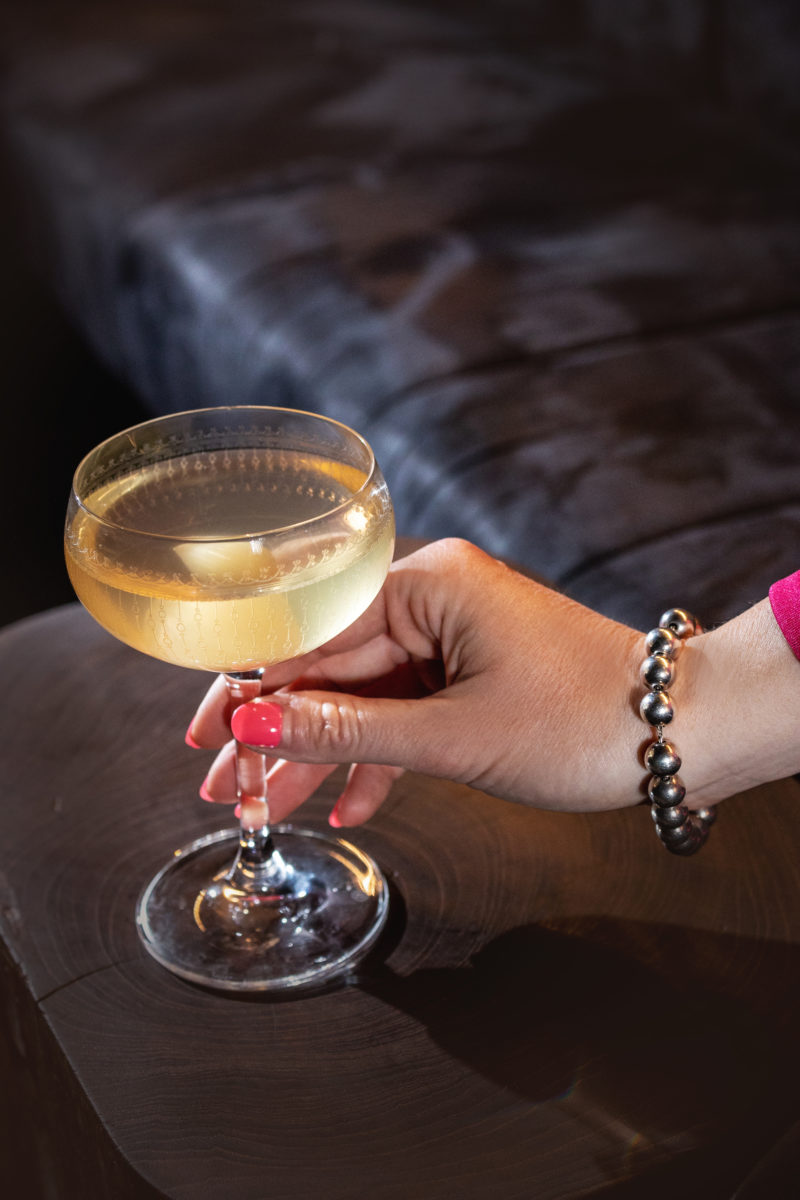 In the years that I've been covering wine and spirits, I've been fortunate enough to befriend several of the industry's movers & shakers — though few move and shake quite so prolifically as Holly Graham. Having recently published her first book, entitled Cocktails of Asia, the Managing Editor of DRiNK Magazine and 50 Best luminary now adds 'author' to her laundry list of accomplishments — cementing a reputation as one of the Asia-Pacific's most engaging, impassioned drinks industry professionals.
---
---
Like all our previous Liquid Intel contributors, Graham's preferences in the home bar reflect, on some small level, the qualities that are characteristic of her professional persona. A seasoned bartender, compère, and advocate for spirits in Asia, this month she penned a recipe for the mother of all 'dirty' Gibsons — the Ban Ban. Below, Graham walks us through her original twist on an American classic:
"Since I'm a real sucker for pickles (which I credit to my Jewish and Eastern European heritage) Gibsons are one of my favourite drinks. As a pickled onion fiend, I prefer my Gibson to really taste of them, without masking the gin. Finding a balance is tough, as it depends on the onions and gin in question. Sȏng Cái Dry is an absolute stonker: it stands up to my excessive love for pickles, creating a drink that's laden with umami.
In honour of the gin I've chosen, I've christened this concoction the 'Ban Ban' (Vietnamese for 'dirty'). Essentially a Gibson loaded with onion vinegar, it's a drink which often finds its way into the hands of friends gathered around my home bar: they go in for a curious sip, only to be pleasantly surprised to find that my palate is, in fact, not absolutely bonkers."
Method: Combine all ingredients and stir over ice until chilled. Strain into a coupe glass and garnish with a pickled onion.
Sȏng Cái Dry Gin (if unavailable, try St. George Dry Rye), 40ml
Vermouth Bianco, 10ml
Onion vinegar, 3 bar-spoons
Pickled onion