If there's something Melbourne undoubtedly does better than other Aussie cities, it's rooftop bars. There's an intangible and irresistible intrigue when it comes to open air drinking. The brisk breeze, unique views and open skies always win us over when planning the perfect setting for evening drinks. Be it a cheeky after work frothy on a Wednesday or your rendezvous point for a large Saturday night, we've got you covered with our list of Melbourne's best rooftop bars.
Location: Russell Street, CBD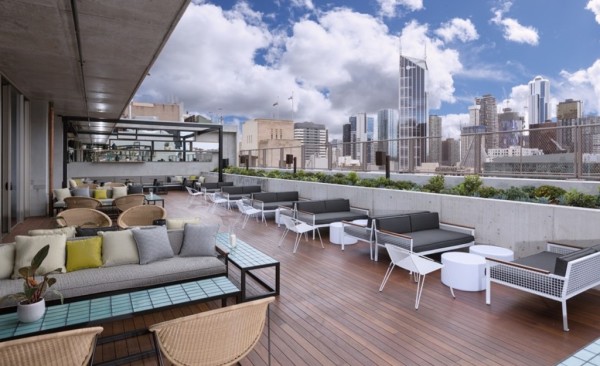 For as slick and high flying as it is, the rooftop bar perched above the recently opened QT Melbourne is surprisingly affordable and accessible. Open from 12 noon on weekends, you'll have ample time to catch the sunset between the city skyline and enjoy this al fresco experience until 11pm. It's important to note, however, the terrace closes after this time, although the bar indoors remains open until late. Its selling point in comparison to other classy establishments would be its lack of cover charge. Simply enter via the hotel lobby and you'll see the line for the lift. It's very popular on weekends so head early if you're after a table.
---
---
Location: Brunswick Street, Fitzroy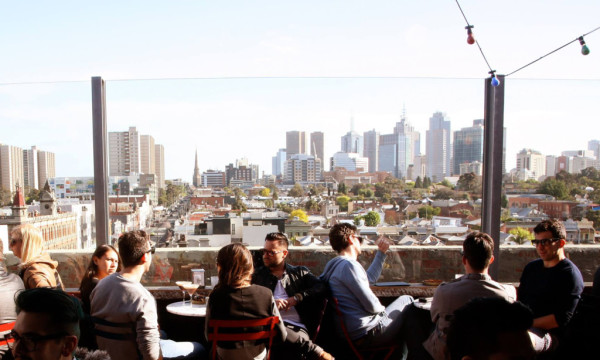 Arguably the best spot for North Melbourne views, Naked in the Sky is a high demand locale balanced above bustling Brunswick Street in Fitzroy. Offering a quirky take on a Spanish fiesta vibe, the rooftop is split between an outdoor drinks section and a covered restaurant. During summer it's a sought after sunset spot, so arrive well before to avoid disappointment.
Location: Bourke Street, CBD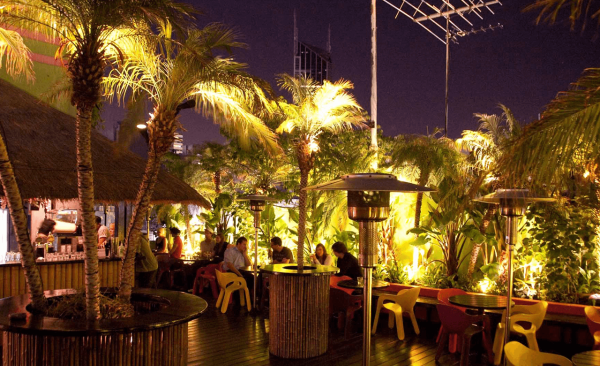 We're giving you a slice of everything here, hence, the Palmz Rooftop Bar at The Carlton Hotel. It's by no means as high calibre as some of the others on this list, yet it offers a relaxed, tropical décor, perfect for low stress catch-ups and small groups taking it easy. The colourful mix of bamboo and palm trees spice up the concrete jungle, creating a standout oasis on Friday and Saturday evenings when the downstairs club opens up the roof to give customers a variety of settings.
Location: Brunswick Street, Fitzroy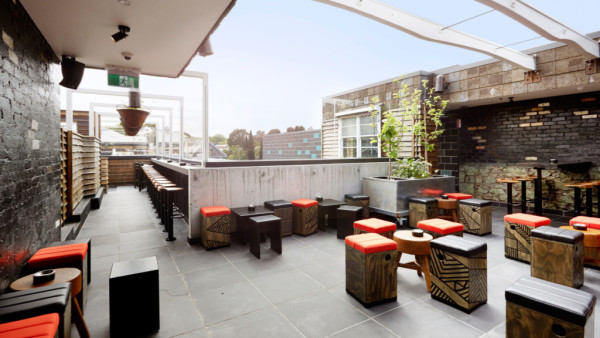 We're shaking up the variety once again with the Upside Rooftop Bar. It harnesses a Japanese infused vibe, blended with acute symmetry, simple colours and quiet, minimalist features. It's spacious without being overwhelming and the funky custom cocktail menu will guarantee to surprise you on each visit.
Location: Commercial Road, South Yarra
---
---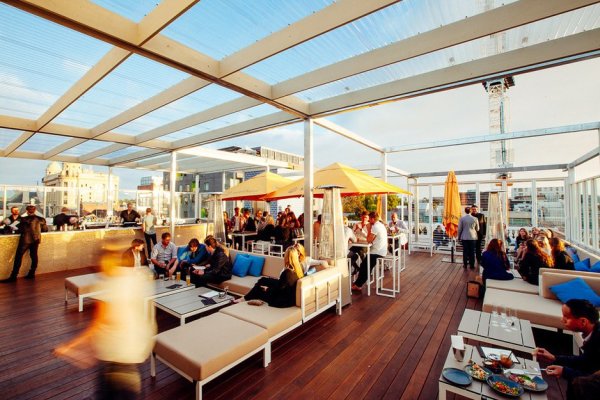 Perfectly blending a contemporary, carefree vibe with an oozing elegance, the multi-level venue allows you at eat, drink and play all under the one roof. You can start from the top down, catching the last light of the evening with a few beers on the roof, after which you can head indoors to their Cocktail Bar & Lounge. By the time you've ticked these off you'll be well and truly ready for The Emerson Club. With a selection of private function options, VIP booths and premium beverage services, this is less ideal for casual drinks and more for a go hard or go home all-in-one package.
Location: Bourke Street, CBD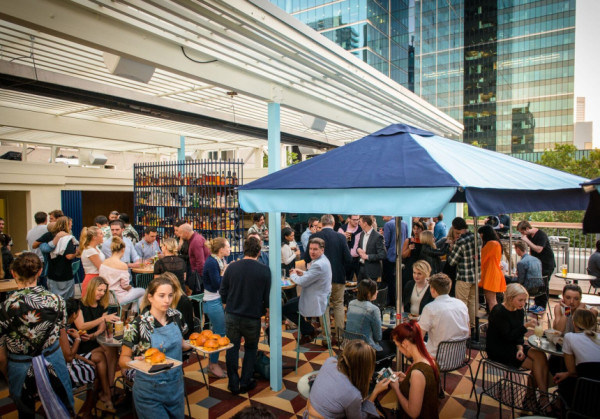 If it's quality local grub you're after, the aptly-named rooftop setup above Fancy Hanks BBQ will have your senses screaming for more. Here you'll find a fusion of classic American and Australian cuisines complemented by a bright and eccentric cocktail selection. Boasting ten local and international tap beers, regular DJ's and its two storey flagship restaurant below, Good Heavens has all the vibes needed for a summer's Sunday afternoon (there's still time).
Location: Flanigan Lane, CBD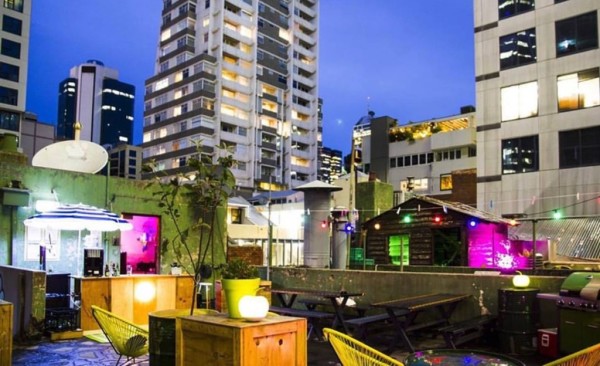 This is a great alternative to the recurring style of most rooftop bars in Melbourne. The Hills doesn't take itself too seriously, showcasing an off-the-wall colourful décor to keep you curious while enjoying a few casual coldies with mates. Bookings aren't possible and there is a very limited cocktail menu – basically whatever the bartender on the night wants to make for you. This cosy and carefree aura will keep you coming back, although you better hurry as it's only open during the summer (closing end of April).