Floods, tornadoes, Prohibition and even a catastrophic fire from a lightning strike should deter any human, but to produce the best American whiskey, you can't kneel to anything.
Now into its third century of operation, Kentucky's Buffalo Trace Distillery plays home to an esteemed ensemble of legendary bourbon brands that share the same sacrosanct walls built way back in 1773.
Layers upon layers of complexity and tradition can be found in each bottle that leaves the warehouses of Buffalo Trace, and perhaps no truer words can be said for the mightiest of them all, Pappy Van Winkle.
---
---
Anthony Bourdain first sampled the famous liquor in a 2012 episode of The Layover. He proclaimed, "If God made Bourbon, this is what he'd make."
This rise in a cult-like magnetism towards the treasured Pappy whiskey family has captivated the world in recent years. Astronomical grey market prices have helped spin the ethereal legend propping up its success. As the folklore continues to write itself, the influence of the world's most awarded distillery – Buffalo Trace Distillery – is a common denominator that can't be ignored.
Stories of excellence and perseverance united almost 20 years ago, yet they're both uniquely impressive in their own right, sharing an inception that predates the state of Kentucky itself.
Put simply, you can't untangle the legend of one without the other.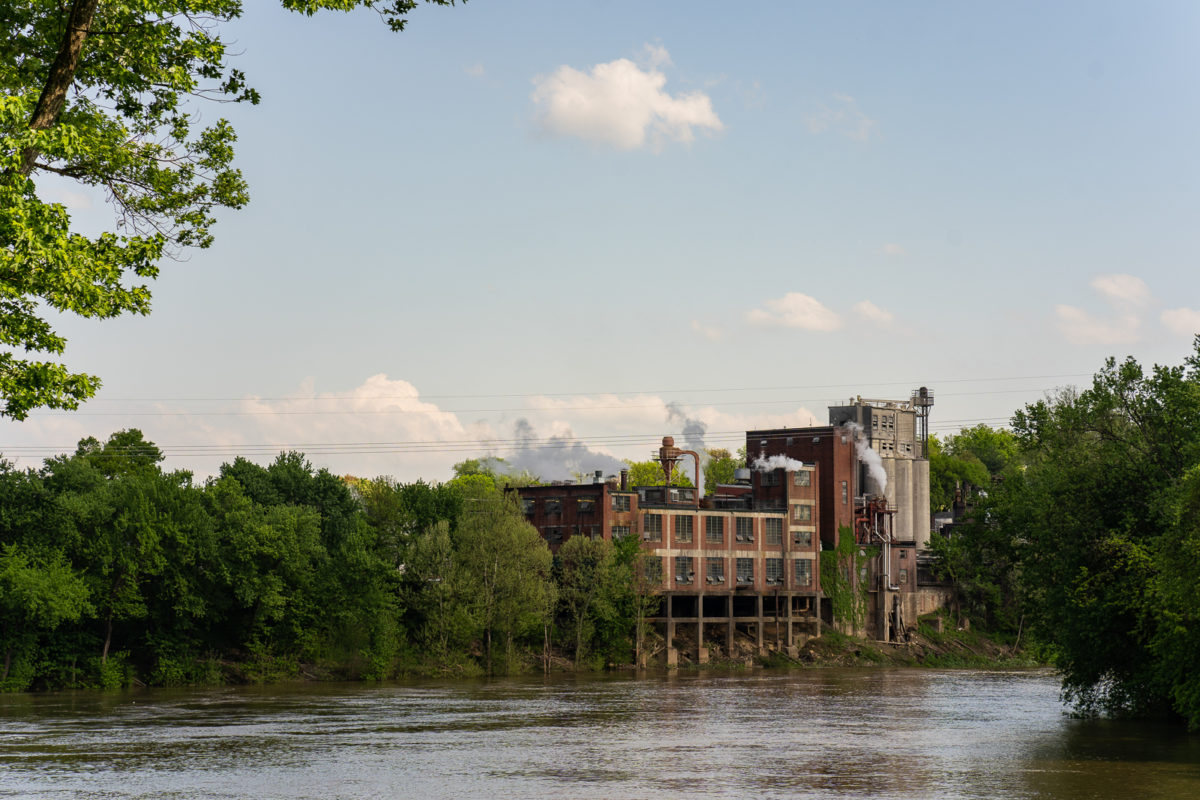 The Many Moons Of Buffalo Trace Distillery
As the pioneers of American whiskey, it's no surprise that Buffalo Trace takes home a stack of 'firsts' – the first to ship whiskey down the Mississippi River, the first to incorporate the use of steam power, and the first to commercially market Single Barrel Bourbon.
But the brand we know today – which takes its namesake from the buffalo-forged paths that led America's west-bound explorers to the Kentucky River – has evolved under many auspices since the land was settled in the late 1700s. Each of them adds their own flavour to the nose, palate, and finish in the whiskey that we love today.
Incredibly, for the opening century of its existence, the original bootleg distillery on the site was nothing more than a storehouse; a hub of trade and shipping for whiskey and other goods around the country.
---
---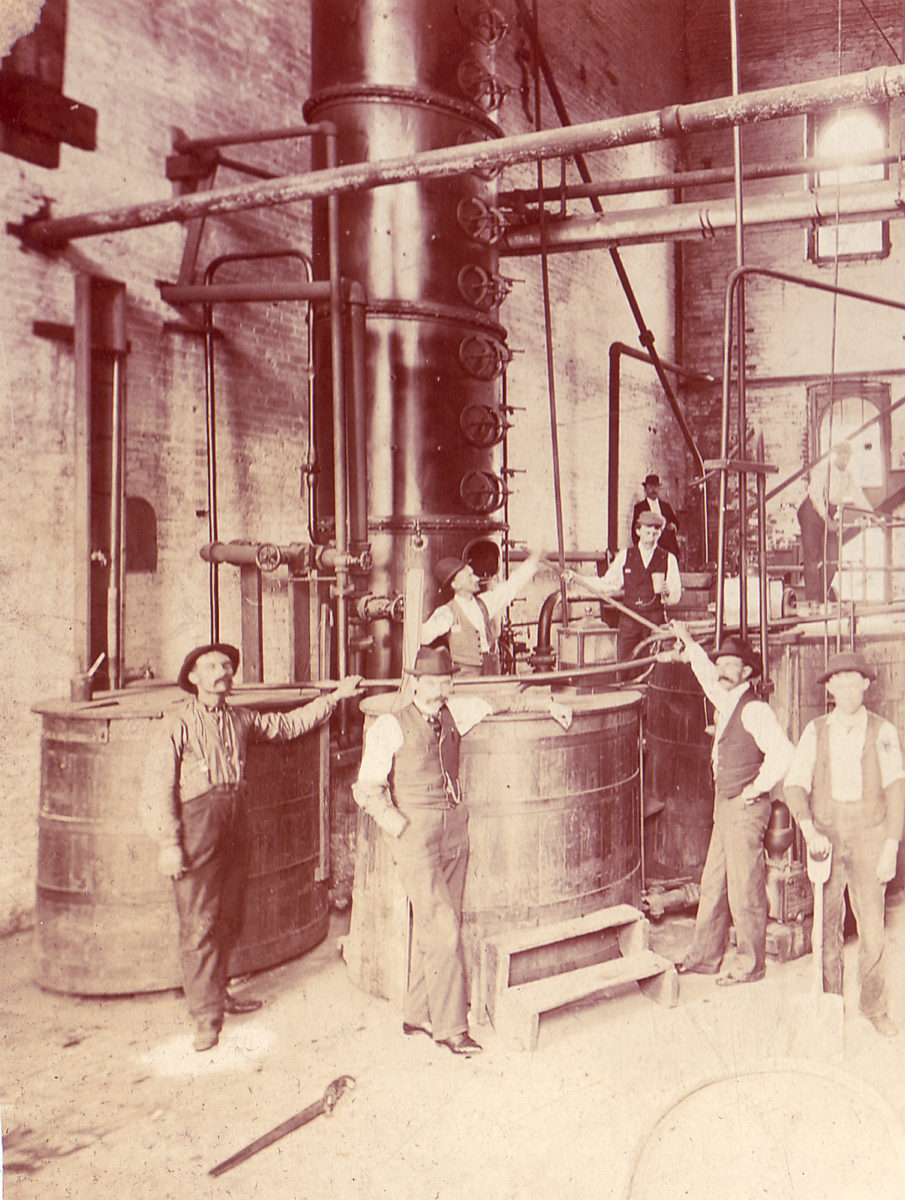 Almost 100 years to the day since the establishment of this Louisville settlement, Colonel E.H. Taylor Jr invested $70,000 (an obscene sum of money for 1872) into a new distillery which he christened the "O.F.C." – a reference to the belief that the finest American whiskey could only be produced in old-fashioned wood-fired copper stills.
In 1882, four years after the distillery changed hands to George T. Stagg, a lightning strike and what was subsequently known as "The Great Fire" reduced the site to rubble. As the demand for whiskey exploded across a new America that was on the cusp of industrialisation, $44,000 was poured into its reconstruction – well and truly above the insurance figure collected. You've got to respect the resilience.
Interestingly, all of these buildings – including a large mashing and fermenting wing – are still used today. But at the time, the improvements of the distilling facilities were actually preparing the new owners for a little known issue looming on the bourbon industry's horizon – the Prohibition era.
The 18th Amendment establishing Prohibition was ratified in January 1920 and the Volstead Act was passed to guide its enforcement. The George T. Stagg Distillery, as it was known at this point in its history, was one of just a handful of distilleries to receive a special permit to bottle medicinal whiskey. Amazingly, it then became one of even fewer permitted to produce new whiskey from 1930 to 1933.
This was a golden ticket to Prohibition survival that could have otherwise signalled the end of the Buffalo Trace story right there, dead in its tracks.
Fast forward over 50 years of refinement and evolution, and the distillery is eventually purchased by the Sazerac Company, finally returning it to a family-owned business. In 1999 the Buffalo Trace dram is launched and becomes the flagship of the revitalised distillery that'll soon adopt its name.
It's during this new chapter as the Buffalo Trace Distillery that the company offered a lucrative lifeline to fellow whiskey distillers of the Pappy Van Winkle name, spring-boarding both brands to global fame.
The Rise and Rise of Pappy Van Winkle
If you want to own a bottle, you probably can't, and if you want to try some, you'll be paying a pretty penny for it. But that wasn't always the case.
---
---
Pappy Van Winkle whiskey, in its current form, debuted on the shelves of liquor stores in 1994, the same year its 20-year-old was first released. The godfather of "Pappy", as it is now known, Julian Van Winkle, was born in Louisville way back in 1874.
Come 2021, however, most whiskey lovers would be prepared to sell a kidney for the privilege of having Pappy touch their lips. So how did we get here?
Much like the distillery now known as Buffalo Trace, the Pappy legacy wore many hats throughout its 150-year history. In a mix of opportunism and fate, Julian Van Winkle came into possession of a distillery owned by W.L. Weller & Sons when its original owner died, giving him the opportunity to merge it with fellow distillers A. Ph. Stitzel for a ramp up in production at the turn of the 20th-century.
Louisville quickly became the beating heart of Kentucky's bourbon industry.
Van Winkle assumed the presidency of this joint venture in 1933 – now known as Stitzel-Weller – and honed his craft in distilling a uniquely wheated bourbon, the only American distiller at the time to do so.
A few fast facts for you – bourbon can only be made in the United States, it must be aged in new, charred oak barrels, and it has to be made from at least 51% corn. The other 49% is up to the individual distiller, and while around 10% of this is usually barley, Van Winkle was unique in the sense that the remainder of his mash was made up of wheat.
This produced a distinctly refined, smooth and sweet tasting whiskey with a rich mouthfeel that kept the high proof in check. It was a subtle way of rounding off bourbon's categorically bitey and impactful finish.
Decades of successful whiskey production began to unravel when "Pappy" – as he was affectionately called later in life – died in 1965. This triggered the sale of the entire Stitzel-Weller brand, including its whiskies.
---
---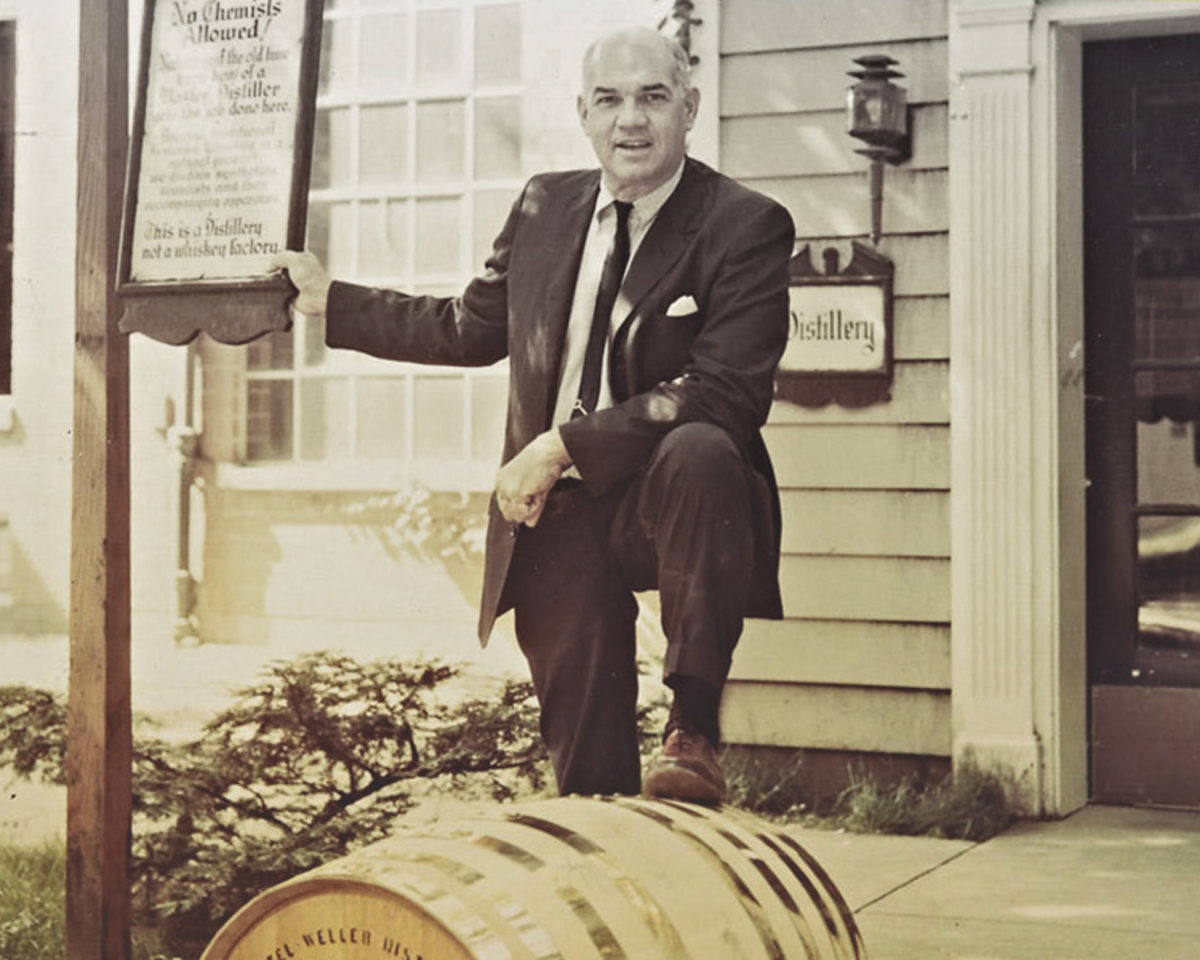 Much like Buffalo Trace, the legend of Pappy could have ended there and we'd be none the wiser. But in another serendipitous twist of fate, Pappy's son, Julian Van Winkle Jr., managed to hold onto his rights to the remaining barrels and eventually passed them onto his son, Julian III.
Everything was going great guns up until 1992 when the family hit another snag. The Stitzel-Weller distillate, upon which the treasured Pappy dram was produced, closed up shop for good. Bad news.
And just like that, the physical barrels of Pappy whiskey in the possession of Julian III quickly became his last remaining few.
Pappy was in limbo, and its success today wouldn't have been possible without being taken under the wing of fellow bourbon giants, Buffalo Trace Distillery.
A Marriage Of The Elite
It's a lot to take in. If you're slightly confused, you have every right to be. Putting the whirlwind story of Buffalo Trace aside, only true whiskey aficionados would ever attempt to make sense of the sub-brands, age statements, and editions that proudly display the Pappy Van Winkle label.
But regardless, we wouldn't be discussing it today if the joint partnership wasn't reached between Pappy and Buffalo Trace Distillery to save the legendary distilling process in 2002. Under the agreement, the latter would distil and age the whiskey to Julian III's parameters and it would be bottled under the Pappy Van Winkle name.
As of today, we have two distinct eras of Pappy Van Winkle drops that you might see floating around closely guarded whisky circles – the Stitzel-Weller era and the Buffalo Trace era.
The originals are Pappy Van Winkle's Family Reserve 15, 20 and 23-year-olds. The newcomers, which began to hit shelves in 2011, are the Old Rip Van Winkle 10-year-old and the Van Winkle Special Reserve – which have become known amongst the bourbon clique as "Pappy 10" and "Pappy 12".
---
---
To throw another spanner in the works, there's also the Van Winkle Family Reserve Rye, as well as the elusive one-off example of the Old Rip Van Winkle 25-year-old that debuted in 2017.
RELATED: The 12 Best Whiskey Glasses For 2021 [Brand & Buyers Guide]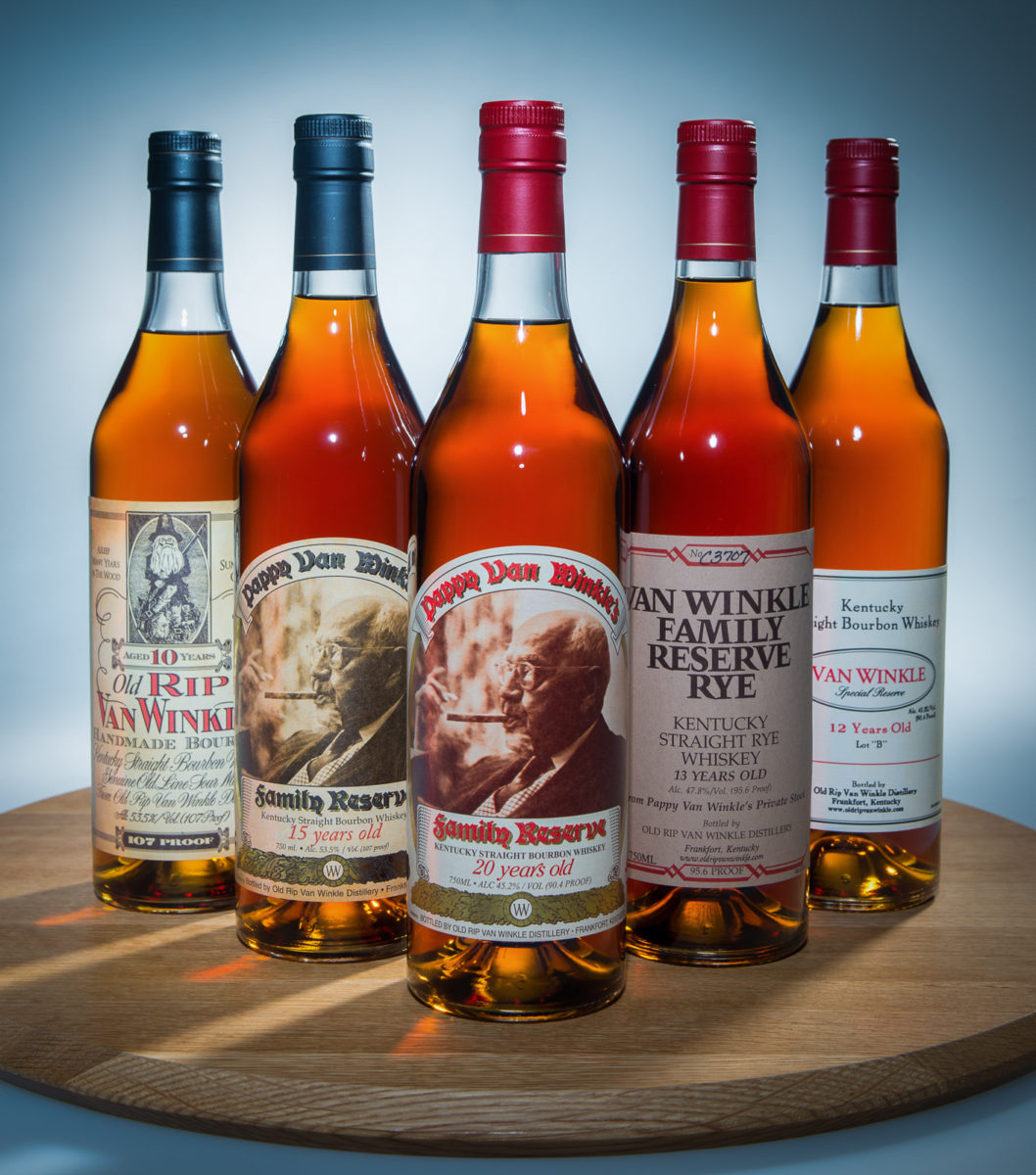 The Buffalo Trace family
In 2008, the Buffalo Trace Distillery produced its six millionth barrel of bourbon after Prohibition. A very, very (like, very) small number of these were Pappy. It's exceptionally rare, sure, but it's a combination of this rarity and a host of intangible factors from its incredible history and unique distilling process that have allowed the whiskey to secure its legend status.
If you're lucky enough to sample a bottle, good for you. Better yet, if you can find one at recommended retail price, hold onto it. If not, there are still a host of other standout bourbon whiskies that share the same four walls as Pappy Van Winkle, and they're all produced in the iconic Buffalo Trace Distillery.
And the 246-year-old operation is showing no signs of slowing down. This decade's US$1.2 billion expansion plan to increase bourbon supply for the overwhelming demand is well and truly underway.
New barrel ageing warehouses, 12 additional fermenters, another still, as well as a wastewater treatment facility and 110,000-square-foot bottling hall are just a handful of the upgrades that have been added so far.
"We've made great strides in our expansion so far, but we still have a long way to go in order to meet the needs of our fans," said Master Distiller Harlen Wheatley.
From one master distiller to another, he echoed the words of Julian Van Winkle himself, "we continue to take all the proper steps to ensure every barrel is of the highest quality as we increase supply."
---
---
"We make Fine Bourbon. At a profit, if we can, at a loss if we must, but always fine Bourbon"

– Julian Van Winkle.
The Iconic Brands of Buffalo Trace Distillery:
Colonel E.H. Taylor
E.H. Taylor's dedication to distilling began at the close of the Civil War when he purchased the O.F.C. Distillery. All the examples in this collection offer the perfect blend of distinctive character that is iconically Taylor's. The small batch bourbon in particular is a true sipping bourbon worth of any quality liquor cabinet.
$240 per bottle
This article is proudly presented in partnership with Buffalo Trace. Thank you for supporting the brands who support Boss Hunting.