Matt Stone & Jo Barrett's understanding of self-sufficiency and traceability aligns perfectly with the values at Patrón, who champion additive-free tequila handcrafted the traditional way. We teamed up with Matt to design three delicious – and conscious – dishes to pair with Patron's range that you can cook at home. To complement Matt's creations we asked Australian Patrón Brand Ambassador Joseph Chisholm to design three tequila-based cocktails to enhance the meal.
"When looking to match cocktails with food you are trying to offer either a complementary or contrasting flavour. I designed these cocktails to compliment the food by offering similar flavours to enhance Matt's choice of ingredients in each dish. For the Rainbow Trout, I opted for fresh apple and citrus to intertwine with the floral sweetness of St Germain and honey (not to mention the garnishes on the dish), served in a highball topped with soda to offer a light and bright drinking experience." – says Joseph.
"For the cauliflower dish, we played on the spice level by creating an alcohol forward citrus style cocktail with a hint of spice, with the addition of mandarin and soda to refresh and calm the pallet between bites. Naturally, the cocktail paired with the steak needed to be robust enough to stand up to the char. A booze-forward cocktail like an old-fashioned encourages sipping which allows the drinker to appreciate the journey of flavours as the ice expands and softens the drink. I've chosen chocolate bitters to add a delicious nutty earthiness to the flavour of the grilled steak."
---
---
Check out Joseph's creations made with Patrón Silver, Patrón Reposado and Patrón Añejo below.
Silver Collins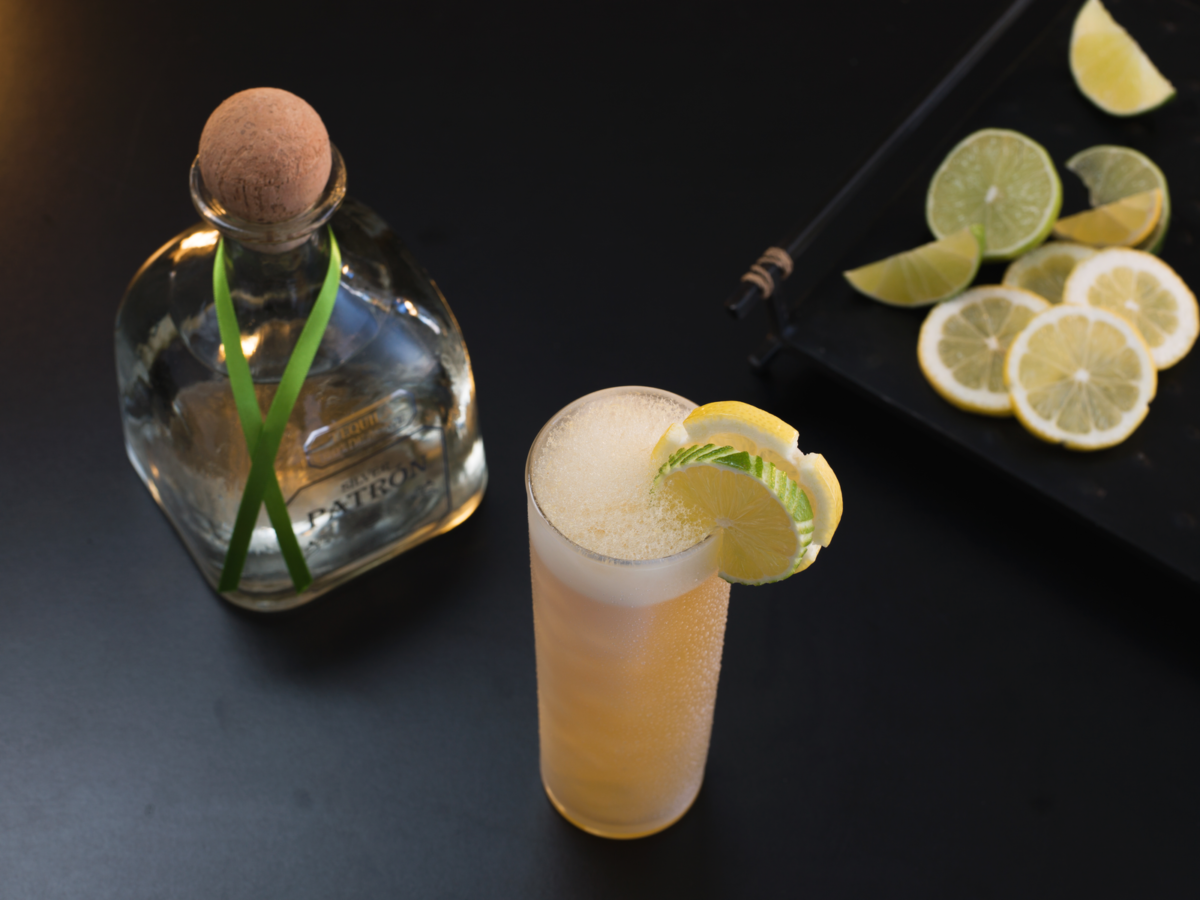 Ingredients
45ml Patrón Silver
15ml St Germain
25ml Cloudy Apple Juice
10ml Honey syrup
20ml Lemon juice
60ml Soda water
Method
Shake all ingredients except soda water. Add soda water to the glass, then double-strain cocktail into glass, top with ice and swizzle to combine. Garnish with wheels of citrus.
Ice – Cubed
Garnish – Lemon/lime wheels
Glassware – Collins/Highball
We've chosen to pair the Silver Collins with an entree of fresh cured rainbow trout, pickled cucumber and corn chips.
---
El Paso Spritz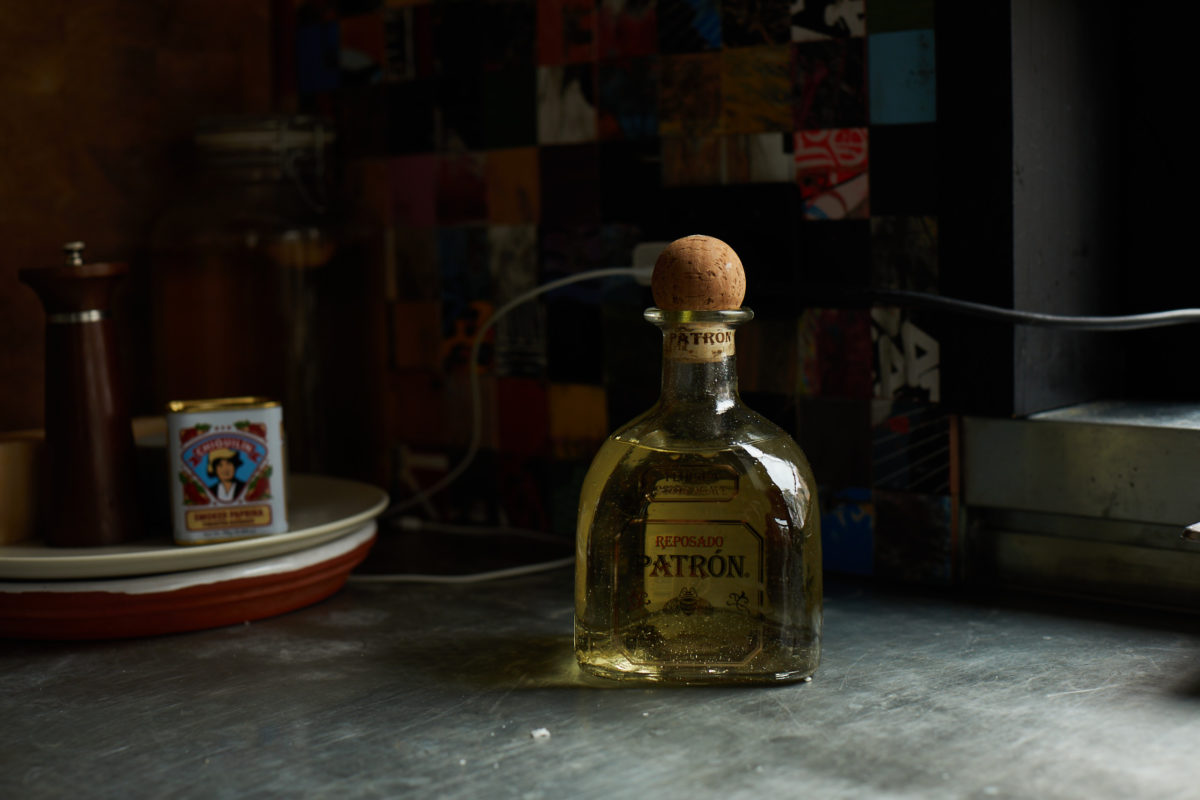 Ingredients
---
---
45ml Patrón Reposado
15ml Dekuyper Triple Sec
25ml Madarine Puree
10ml Spicy Honey
60ml Soda Water
Method
Build all ingredients into a collins glass. Swizzle to combine and add ice. Garnish with orange peel.
Ice – Cubed
Garnish – Orange peel
Glassware – Collins/Highball
We've chosen to pair the El Paso Spritz with some BBQ grilled corn brushed with a Tabasco infused Kewpie mayo dressing and lime.
---
Old Fashioned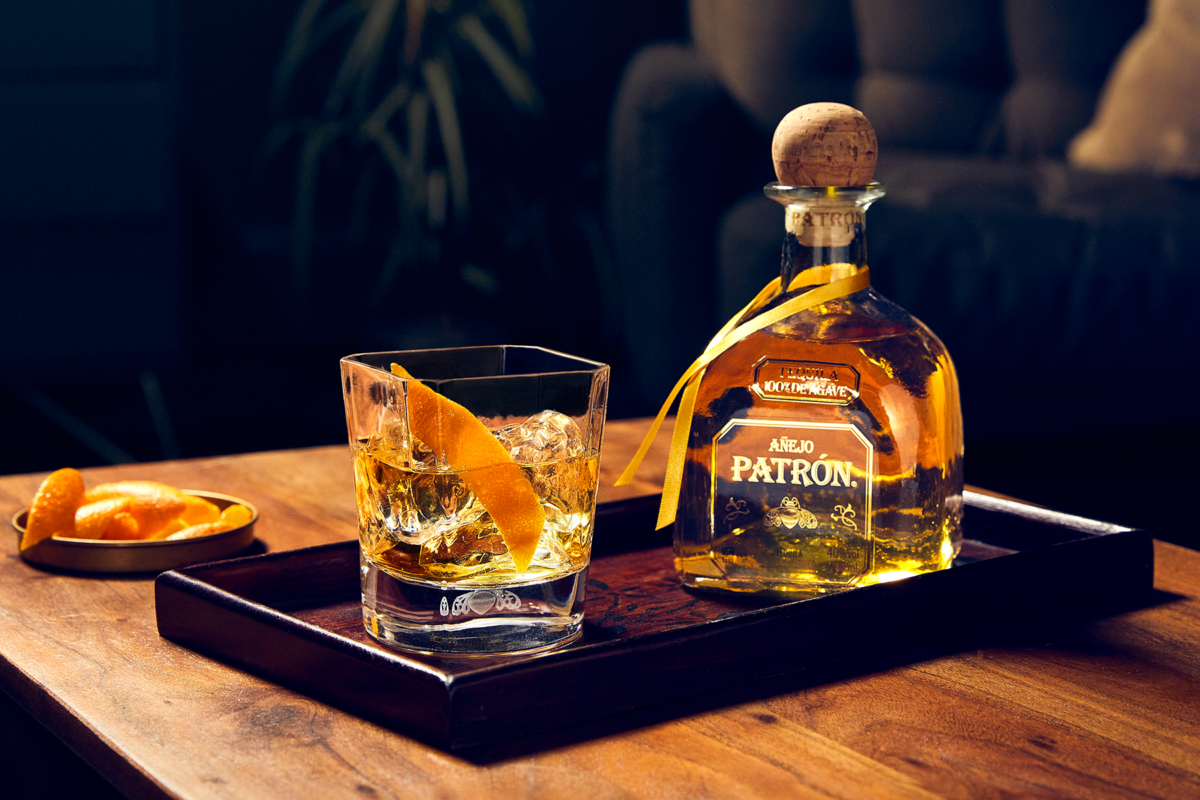 Ingredients
50ml Patrón Añejo
12.5ml Frangelico
5ml Agave syrup
3 dashes chocolate bitters
Method
Stir drink in a cocktail glass. Strain into an old fashioned glass with block ice and garnish with orange peel.
Ice – Block ice
Garnish – Orange peel
Glassware – Old Fashioned
---
---
We've chosen to pair the Patrón Old Fashioned with BBQ flank steak and burnt chilli with sweet onion salsa.
This article is proudly presented in partnership with Patrón Tequila. Thank you for supporting the brands who support Boss Hunting.