While the world descends into madness, toilet paper becomes a commodity, and one of four key film releases I actually gave a fuck is postponed for seven months – one Queensland liquor store is coming through with the supplies you'll really need for the coming apocalypse. Half price Victoria Bitter slabs.
1st Choice Liquor Superstore located North Lakes, Queensland is where your personal Valhalla awaits. Just look at it — in the immortal words of Talking Heads… "This must be the place." VBs, entire slabs of them, for the humble price of just $23.50.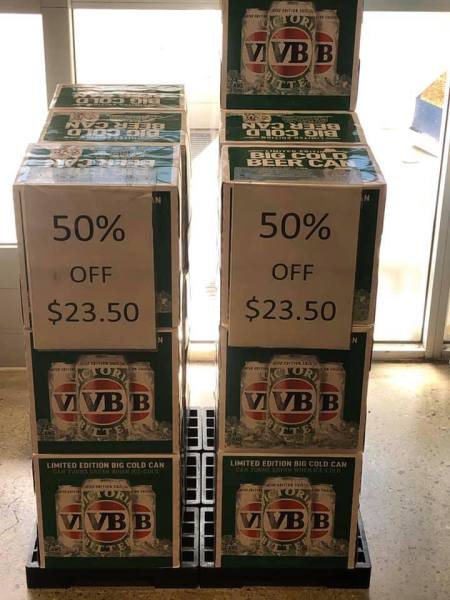 This sale of the century was brought to wider attention via the Facebook page, Victor Bravo's, approximately fifteen hours ago from the time of this article's publishing. In other words, best get moving before stocks are cleared.
---
---
This isn't the first time in recent history that a clearance this lucrative. On the 21st of February, a Fitzroy Dan Murphy's was slinging slabs of outdated VBs for an even lower price of $19.18. Unsurprisingly, they sold out in virtually no time. And rest assured, they would have tasted just as glorious.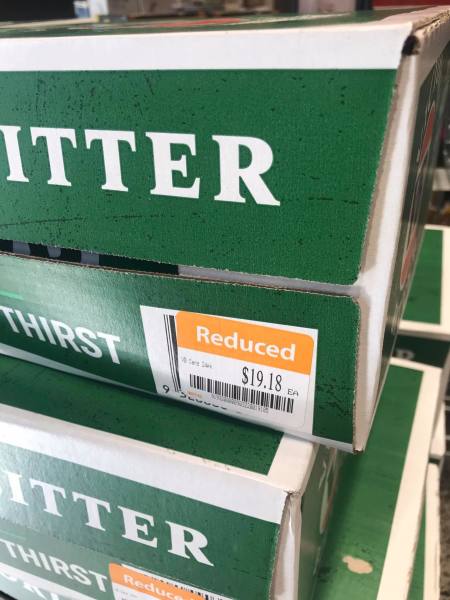 Head on over to 1st Choice Liquor Superstore at 2 Halpine Drive (Mango Hill Centre), North Lakes QLD 4509 for this absolute bargain.
Godspeed, fast men.