It's no secret Irish whiskey has been on a swift and passionate rise over the last few years, resurfacing as the category of choice for adventurous whisk(e)y enthusiasts, after something smoother and more versatile than the usual.
Having an Irish whiskey sitting on the shelf (especially when it comes to the holiday season) is a good shout for anyone wanting to appeal to both the studied whiskey connoisseur and the decisive newcomer still trying to narrow down their palate, and dial in their preferences. Slane slots in perfectly for such an occasion, distinguished in the category by innovation, and a genuine sense of place, channelled directly from the historic Conyngham family and their emblematic Slane Castle.
Yeah, that Slane Castle. Located 72 km outside of Dublin, in the bucolic village of Slane on the banks of the River Boyne, Slane Castle has been solidified as one of the most beloved icons of Ireland; an inimitable symbol of nobility that has, every year since 1981, played host to the world-famous 'The Slane Festival' concert series headlined by the likes of Bob Dylan, U2, Queen, The Rolling Stones, Bruce Springsteen, and Neil Young. The grounds are widely known as the Irish home of rock & roll.
---
---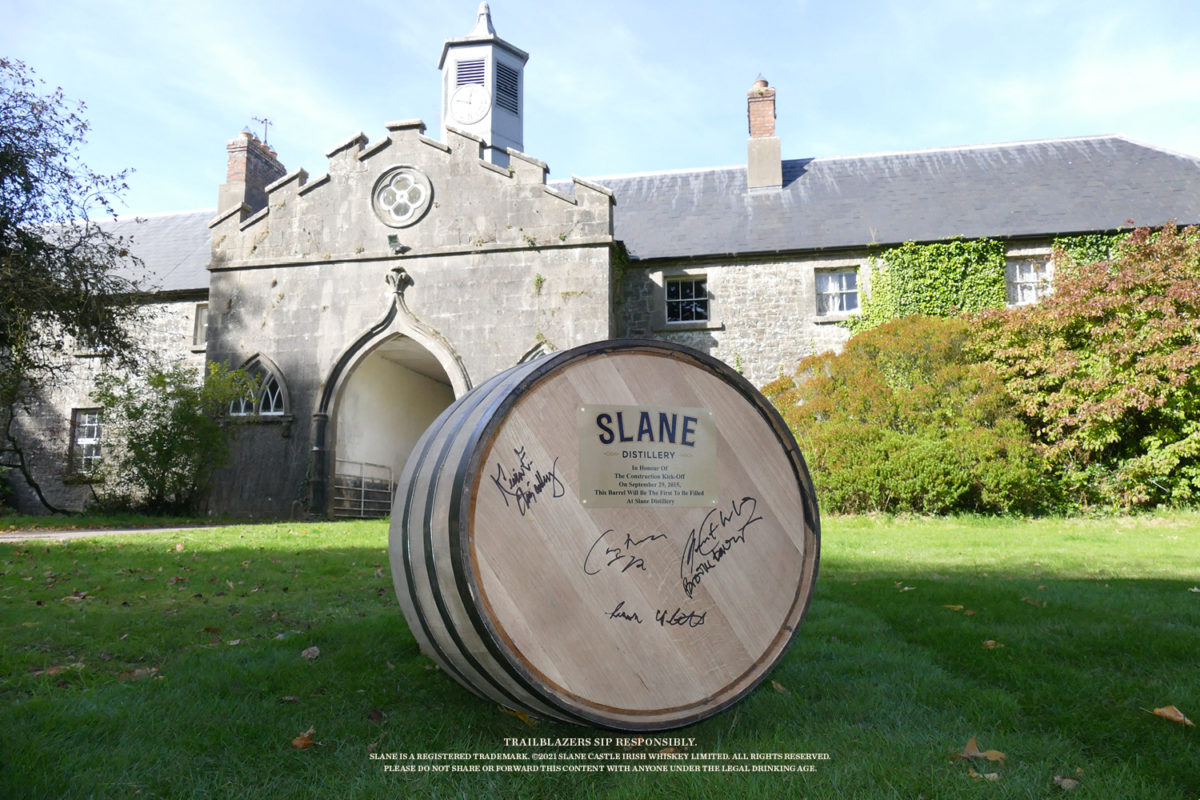 Up to 80,000 people have been coming through the Slane Castle grounds, soaking up the mythic atmosphere of the Boyne Valley, since 1981. Few could have foreseen whiskey legends Brown-Forman building a distillery on the hallowed grounds, transforming 250-year-old gothic horse stables into what is now the home of Slane Irish Whiskey.
Established in 2017, Slane Irish Whiskey is a spirit created with passion by the Conyngham family of Slane Castle and Kentucky's Brown family with a 150-year-old whiskey-making experience. Not only does this bring chiselled guidance to help steer this resurgence of Irish whiskey as a category, but it positions Slane at the forefront of the boom and a major player shaping the future of the category, reimagining what it is, and what it could be, in the wider whisk(e)y industry.
Arguably Slane's most fascinating characteristic is their signature triple-casked process that maximises three different cask types for a unique maturation technique. Given Brown-Forman's worldly resourcefulness, the distillery has access to the very best new, and virgin American oak, and seasoned oak bourbon casks, used in conjunction with Oloroso Sherry casks from Spain to build a full-flavoured signature blend.
Slane Irish Whiskey is an interesting way to delve into the world of Irish Whiskey. While most Irish whiskeys are known for their lighter palate, Slane's signature blend is complex and bold, drawing on the 3 different casks for a full, more robust flavour than traditionally blended whiskeys. The virgin oak casks lend toasted oak, vanilla, and chocolate notes, while the seasoned oak brings flavours of plum, caramel, butterscotch, and vanilla. Those Olorosso Sherry casks then come to the party with notes of raisin, spice, and tree nuts, topping off a diverse profile which is then expertly blended by Slane for something Irish whiskey has needed for a very long time: distinction, and a sense that the category is evolving into a hotbed of experimentation and growth.

Given Slane Irish Whiskey takes on many of its complex and smooth qualities from their signature triple-casked process, there's a versatility there that works in both worlds of whisk(e)y lovers. The liquid has more body with more developed and robust flavours to hold up on its own, on the rocks, or sing when mixed.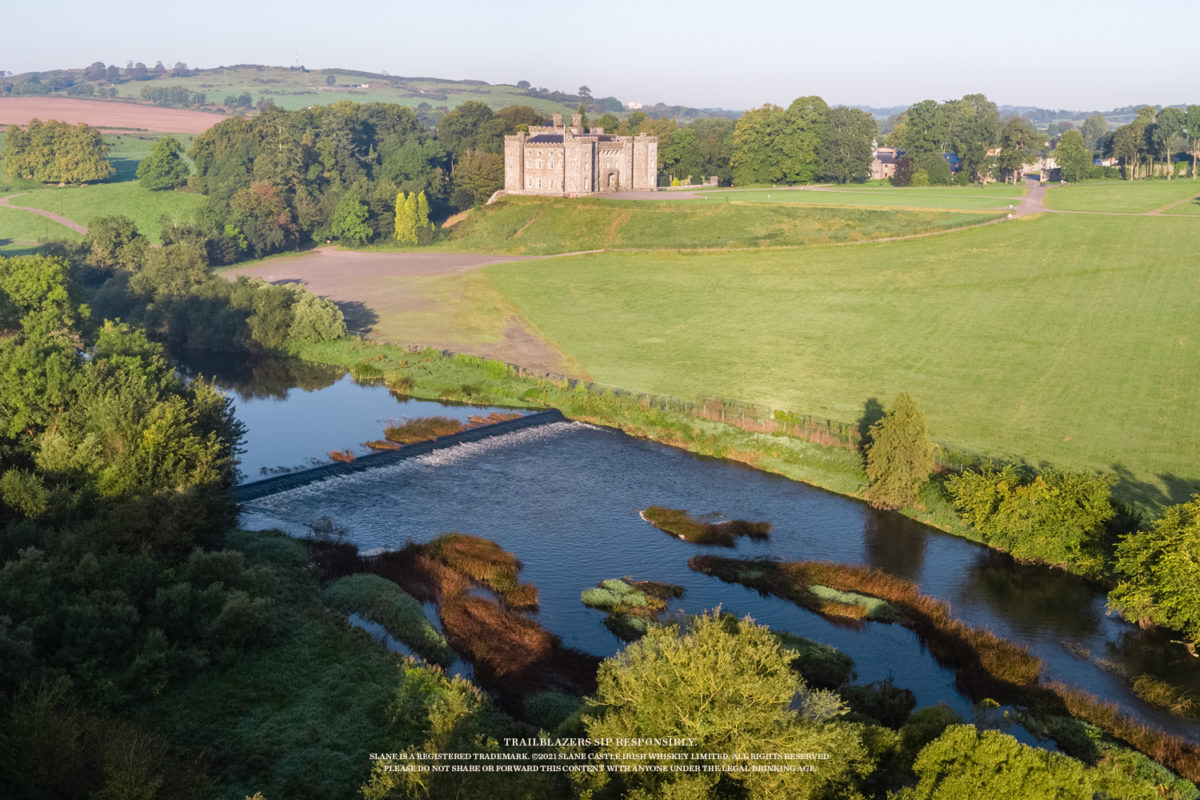 The subtle layers of Slane's complex character work brilliantly in two of the whiskey's signature serves, the Slane & Dry and Slane Espresso Martini. The dynamic cocktail duo is very simple to make and are a nice addition to your repertoire these Christmas holidays. We'veincluded the recipes below so even before you've got your hands on Slane's striking black bottle, which evokes the symmetry of Slane Castle, you know exactly what you need to entertain the right way this Christmas.

A 700ml bottle of Slane Irish Whiskey is very well priced in Australia making it an attractive gift for the whiskey lover in your life. Grabbing one for yourself also won't break the bank!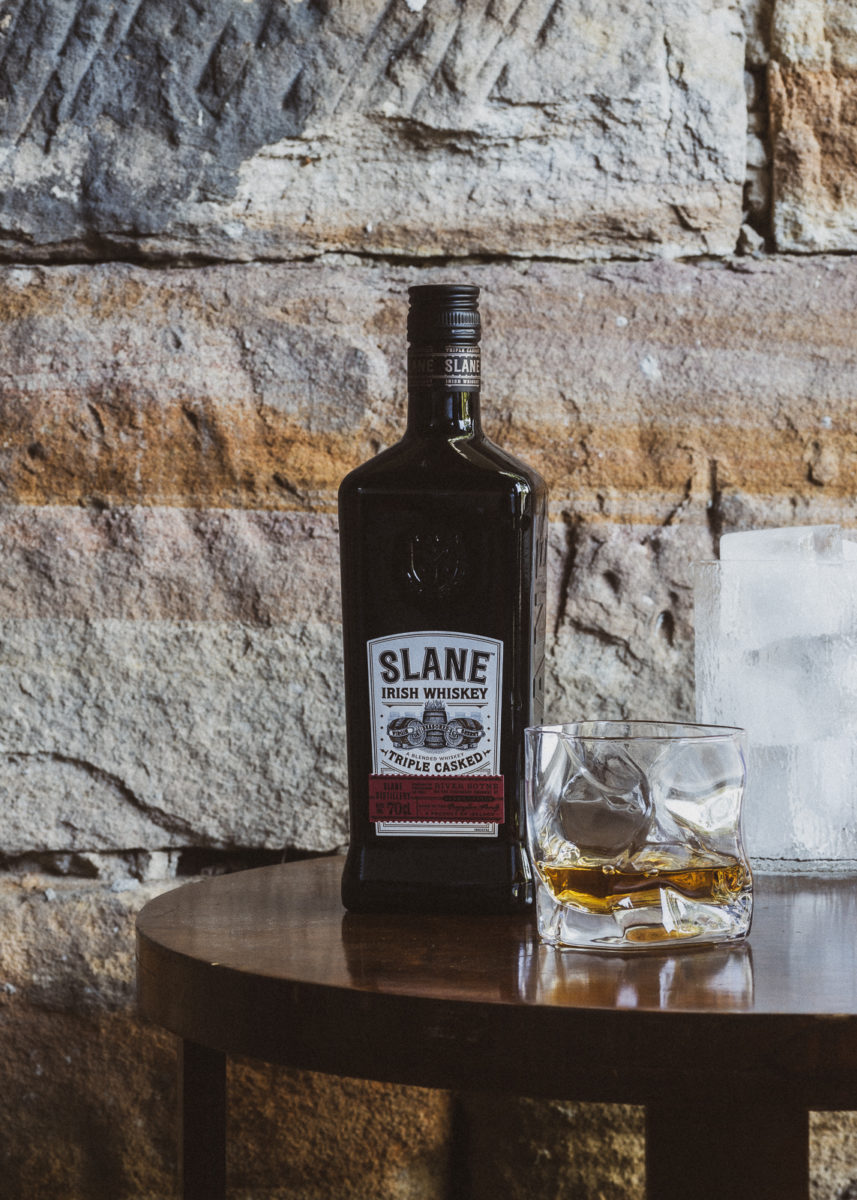 Slane & Dry
Ingredients:
30ml Slane Irish Whiskey
120ml Dry ginger ale
1 orange wedge
Method:

Build all ingredients in an ice-filled highball glass, stir well, garnish with a squeeze of fresh orange.
---
---
Slane Espresso Martini
Ingredients:
45ml Slane Irish Whiskey
15ml coffee liqueur
30ml freshly drawn espresso coffee
15ml sugar syrup (1:1 sugar and water)
Method:

Shake & strain all ingredients, serve in a chilled cocktail glass and garnish with grated nutmeg.
This article is proudly presented in partnership with Slane Irish Whiskey. Thank you for supporting the brands who support Boss Hunting.