Few places in Australia have the history to house a properly quaint underground whisky bar other than Sydney's The Rocks.
Fresh on the scene as of just two days ago, Sydney's oldest suburbs will now play host to The Doss House, a dark, history-filled watering hole for whisky aficionados six feet under.
What was once a bootmaker's shop, a pub and an opium den across its 170 years of history, the heritage listed building was also a 'Doss House' – a place where tramps and prostitutes could shelter for the night in exchange for a shilling. The name took to their liking, as did the building's epic stories which can now be experienced in its four rooms, each themed to one of the site's historical chapters.
---
---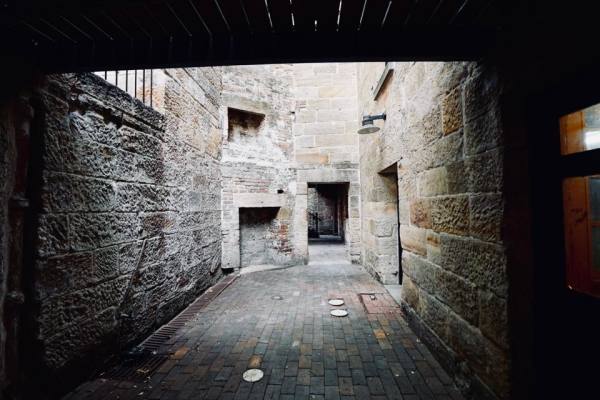 A free-standing bar is built away from the walls in an effort to protect the ancient sandstone which is strictly protected. Patrons will find over 150 whisky options on offer, a multitude of Australian wines, and of course, Guinness on tap.
The Doss House is a step back through time, from the themed rooms to their history twisted cocktails. Trading began on Tuesday, and is open nightly until 2am on Saturday, with a midnight close on Sundays.
Just in time for St. Paddy's Day.
77–79 George Street, The Rocks Sydney
(02) 9565 1009