If you're somewhat of a whisky aficionado, then you'd know that The GlenDronach is one of the greatest producers of whisky in the world, particularly famed for its sherried malts. This Highland producer from Huntly, Scotland – roughly halfway between Elgin and Aberdeen – has been mastering the craft of sherry cask maturation since 1826, ageing a robust Highland spirit in Spanish oak with an expertise unseen at any other distillery across the globe.
The GlenDronach was founded in 1826 by James Allardice, who would bring on Robert Stuart, William Davidson, and John R. Thain to set up the distillery on the estate of Boynsmill. Despite his carefree flamboyance, Allardice was a true pioneer of sherry cask maturation. Together with the entrepreneurial-minded, swashbuckling whisky ensemble he put together, Allardice had everything he needed to successfully run what would not only become one of Scotland's most successful whisky distilleries but also one of the oldest licensed whisky distilleries in the country.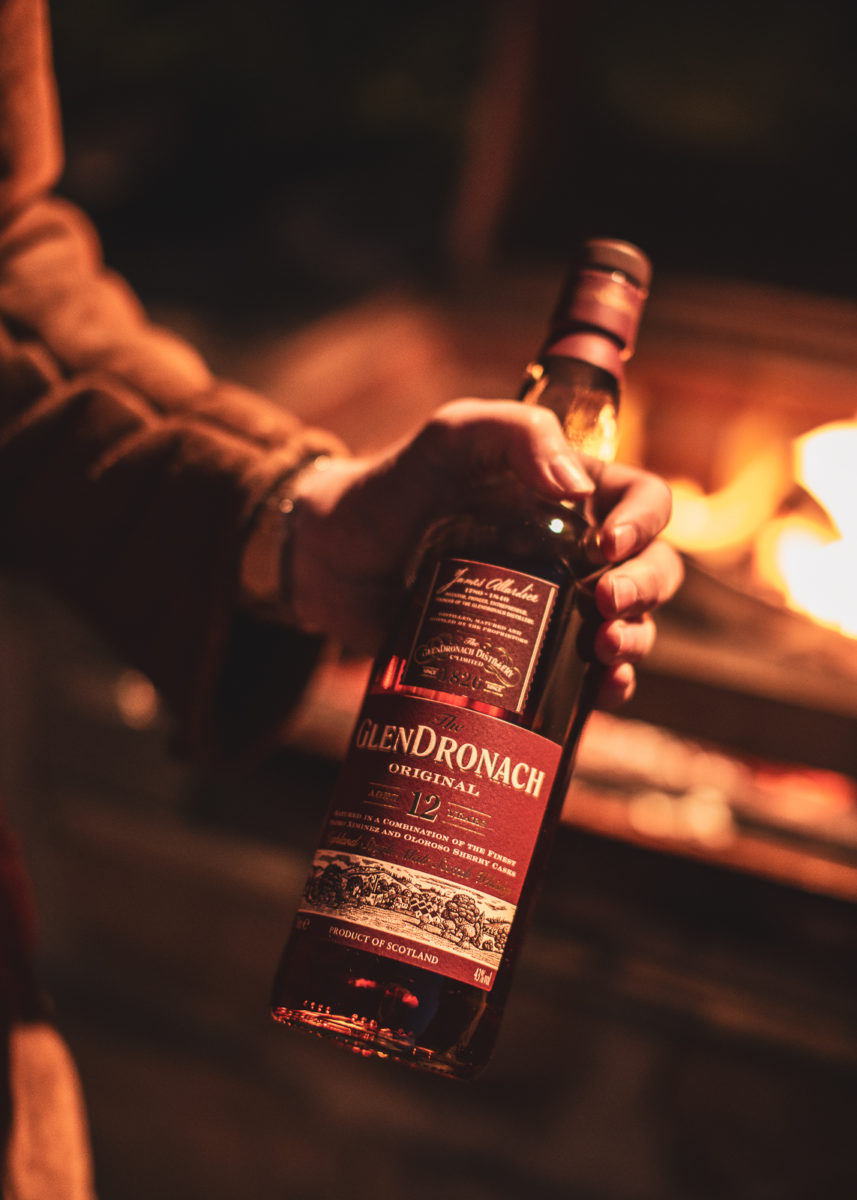 For almost two centuries, The GlenDronach has continued to produce a range of sherry-matured whiskies in true Highland style; think a rich and full-bodied spirit, heavy and robust, perfect for long maturation in Spanish sherry oak. The award-winning GlenDronach range of today marries the best of Highland and Spanish skill and heritage to offer whiskies of elegance, complex character and tremendous depth of taste.

A feast for the palate, whisky lover or not.
---
---
But it hasn't always been smooth sailing for The GlenDronach. In 1837, only a short time after its inception, the distillery burned down, leaving many without work for several years – and a thirsty nation without its share of the fine spirit. Then, five years later, Allardice went bankrupt.
As a consequence of the misfortunes of The GlenDronach, in 1852, the distillery was sold and rebuilt by another whisky producer in Walter Scott (owner of Teaninich), and then eventually passed through various different owners, yet always remaining consistent and largely unchanged in the process used to create the famed The GlenDronach whisky.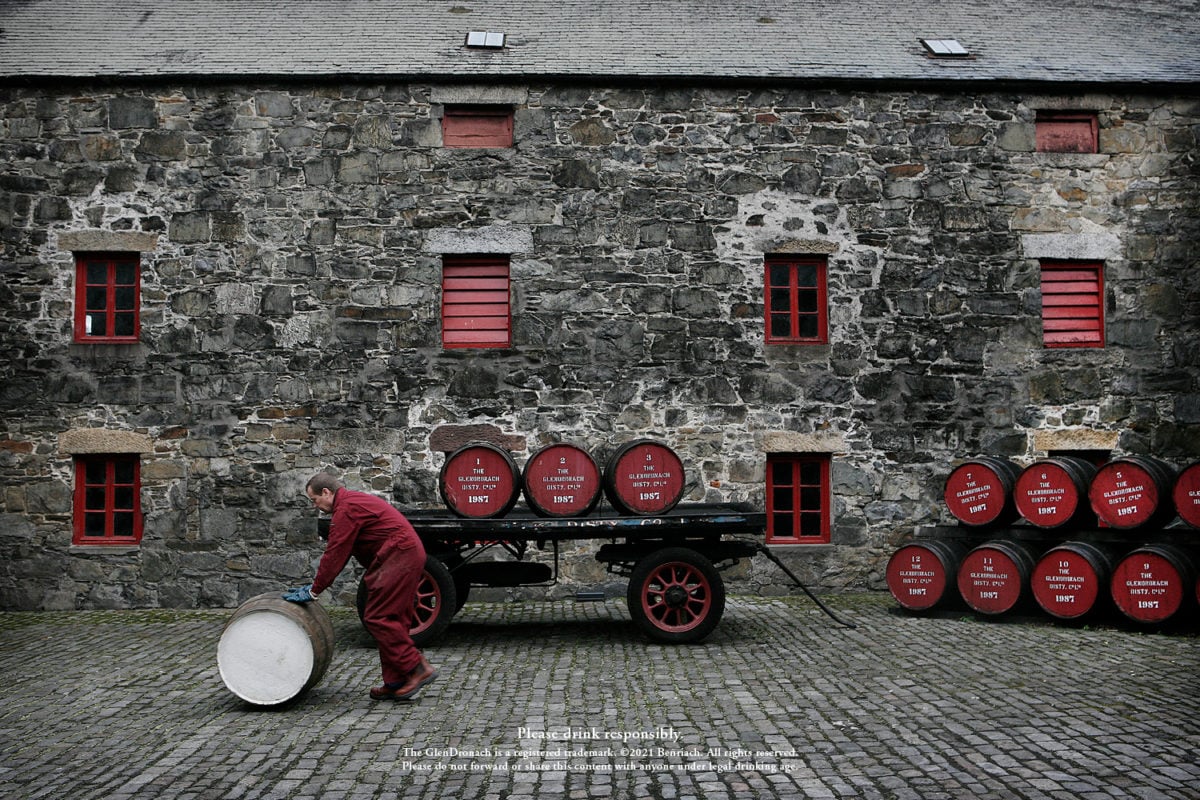 In 1996, The GlenDronach was mothballed, with all production ceased until 2002, when new owners Chivas Brothers (a part of the French conglomerate Pernod-Ricard) took over the reins. Then, in 2008, The GlenDronach was subsequently purchased by the BenRiach Distilling Company.
A quick revamp followed, with a relaunched 15-year-old and new 18-year-old added to its core range, joining the standard 12-year-old and 33-year-old whiskies introduced by Pernod in late 2005.
While perhaps not as widely known as some of its contemporaries of today, the world is catching on, and those in the know will appreciate The GlenDronach for what it is; an exceptional producer of high-quality single malt Highland whisky, recognised for its depth of colour and rich flavour profiles, all of which range from sweet fruity flavours (from the Pedro Ximenez casks) to the dry and nutty (from superb Oloroso casks).
And with a rich history that almost spans two centuries, The GlenDronach remains ever-so relevant simply by respecting its timeless homage to an age-old craft; dedication and commitment to its love for the production of whisky.
Over the last several years, The GlenDronach has emerged as a top-tier, great-value Scotch whisky, ideal for whatever occasion is being celebrated. Be it at home or with nearest and dearest around the country this festive season, The GlenDronach single malt is a premium whisky that's equally as perfect as a gift for that special someone in the lead up to Christmas.
---
---
While the core range acts as a wonderful introduction into the world of The GlenDronach, with whiskies like the 12-year-old single malt offering a true expression of The GlenDronach signature style, there are also limited release whiskies available – such as the recent release of Kingsman Edition 1989 Vintage (which has unsurprisingly sold out) – expertly crafted by Master Blender Rachel Barrie that truly tell a unique and historical story, making for the perfect gift to reward the whisky connoisseur in your life.
The world of The GlenDronach awaits, and ready to be unlocked with the 12-Year-Old Single Malt just in time for Christmas.
GlenDronach Rob Roy
Ingredients:
50ml GlenDronach 12yo
20ml sweet vermouth
3 dashes Angostura bitters
Method:
Stir & strain all ingredients over ice, serve in a chilled cocktail glass, garnish with a fresh cherry.
This article is proudly presented in partnership with The GlenDronach. Thank you for supporting the brands who support Boss Hunting.