Artisanship is inseparable from Japanese culture. Whether we're talking about food and drink or arts and crafts, the deep reverence for detail is a time-honoured tradition that has seen "made in Japan" become a reliable marker for premium quality.
It's the reason why the very mention of a label like Yamazaki is enough to command the attention of even the most hard-to-impress whisky aficionados. Now, on the eve of its 100-year-anniversary, Yamazaki Single Malt Whisky is celebrating with a never before released (and never to be released again) special ensemble of Japan's finest.
The Yamazaki Tsukuriwake Selection is a celebration of the House of Suntory's unwavering commitment to precision and process – a series of four complementary single malt whiskies that have arrived in small quantities for limited international markets, including Australia, to celebrate "artisanship through a diversity of making" (the literal translation of Tsukuriwake) and pay tribute to the foundational pillars on which the iconic single malt is built.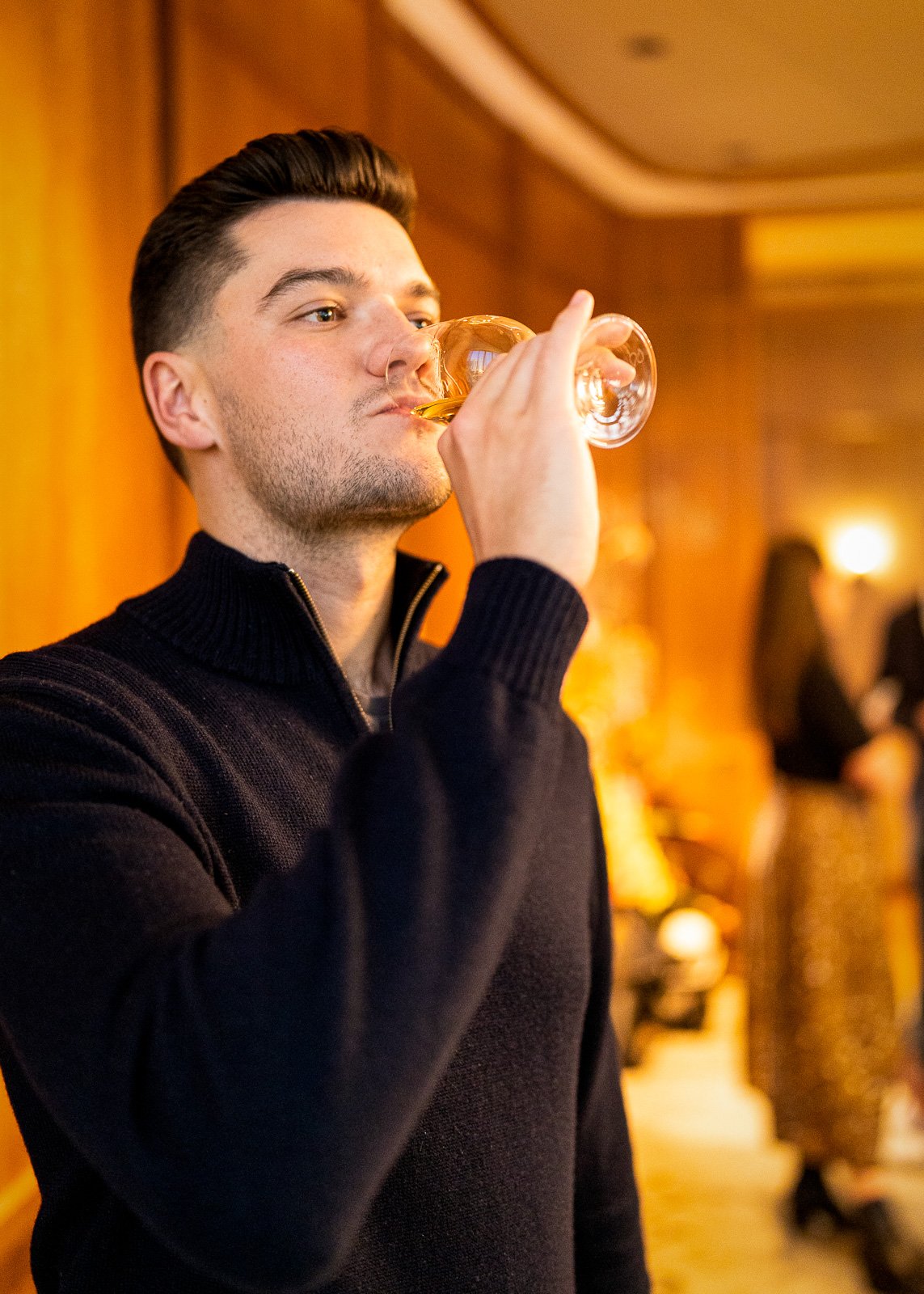 As you'd expect from any one-off release from a distillery as revered as Yamazaki, each of the four bottles that make up the Tsukuriwake Selection can't be purchased separately. All are sold together as complements of each other – Puncheon, Peated Malt, Spanish Oak, and Mizunara – to not just illustrate the layers and gravitas of the whisky when it hits the palate, but to truly understand the backbone of Yamazaki as a whole.
The House of Suntory's Yamazaki label has been around since 1984, but the blueprint of Japanese whisky was drafted back in the early 1920s by industry legend Shinjiro Torii at the mystical foot of Mt. Tenno. The name is widely recognised for producing some of the rarest and most highly sought whiskies in the world, so this feels like a monumental moment for the House, pulling whisky lovers closer to the heart of Yamazaki than ever before. 
Those lucky enough to sample each dram will experience every direction of the distilling and maturation process that usually hit the nose and palate of the drinker in a single glass, but is now broken down into their rawest forms. From non-peated and peated grain to Spanish oak and, of course, the iconic Mizunara casks, as expected, they all manage to individually shine in this Tsukuriwake Selection.
The real treat is left to the observant drinker to decipher for themselves, and that's how all four carefully make up the signature single malt taste that we've all come to know and love.
Introducing The Tsukuriwake Selection
---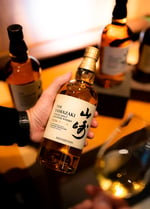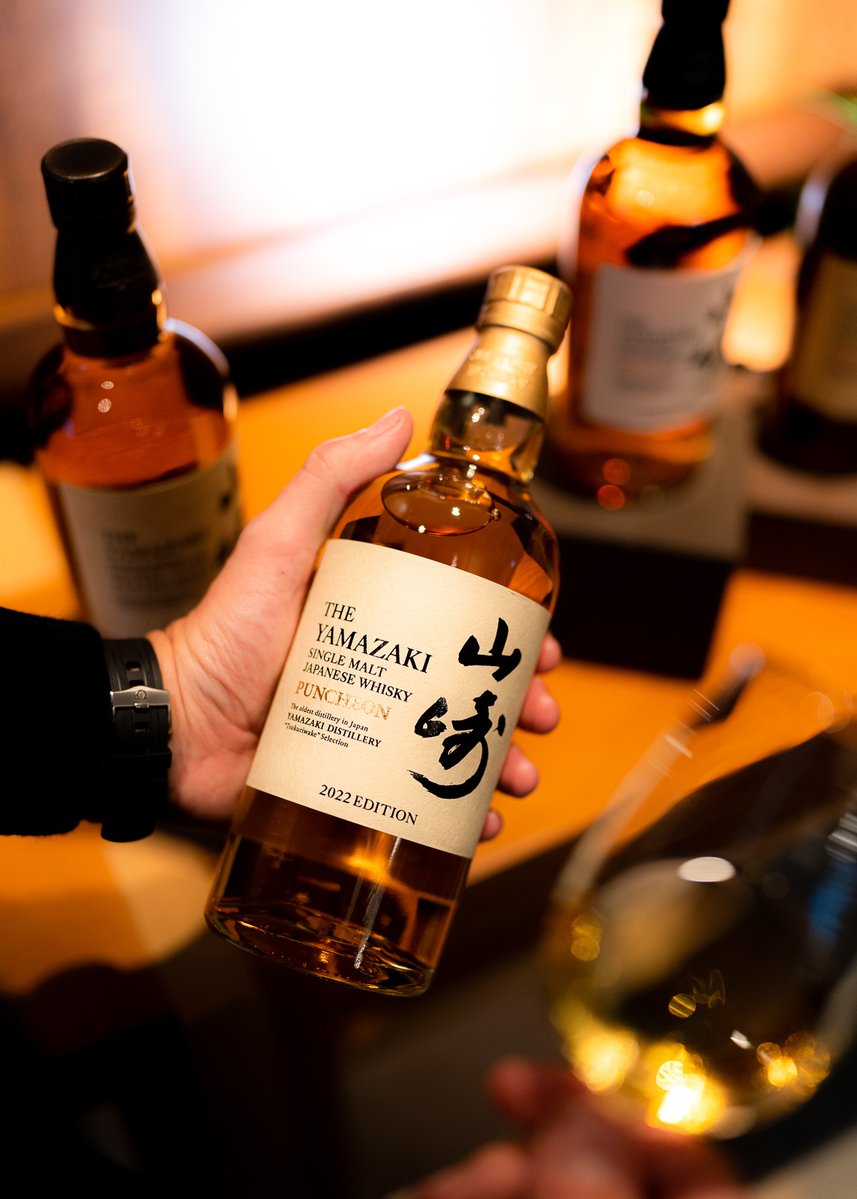 Bottle #1 – Yamazaki Puncheon
From Hogshead to Butt, cask size counts for a lot in the whisky production process. Yamazaki Puncheon pays special tribute to the largest cask of them all – the Puncheon. With a capacity of approximately 480 litres, the Puncheon, dutifully created from hand-selected American oak, allow this exquisite selection of malts to mature slowly and lead to a profile that's complex and vibrant, bursting with delicate butterscotch notes.
Colour: Pale gold
Nose: Green apple, mature pear, acacia honey with a hint of vanilla
Palate: Clean, velvety and mild, with delicate butterscotch notes
Finish: Oaky woodiness with a subtle sweetness
---
Bottle #2 – Yamazaki Peated Malt
The Peated Malt is often the unsung hero of Yamazaki, lending complexity to the palate and lengthening the finish to build the whisky's unparalleled profile. As such, the Yamazaki Peated Malt is the second stop for the Tsukuriwake Selection with heavily peated malt barley masterfully blended to offer a bright gold liquid that's gently smoked on the palate with an exquisite layering of earthiness, pineapple and citrus.
Colour: Bright gold
Nose: Subtly smoky with green herbal notes
Palate: Gently peated with hints of earthiness, pineapple and citrus notes
Finish: Complex with a lingering peatiness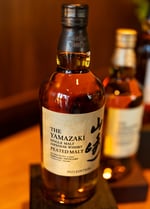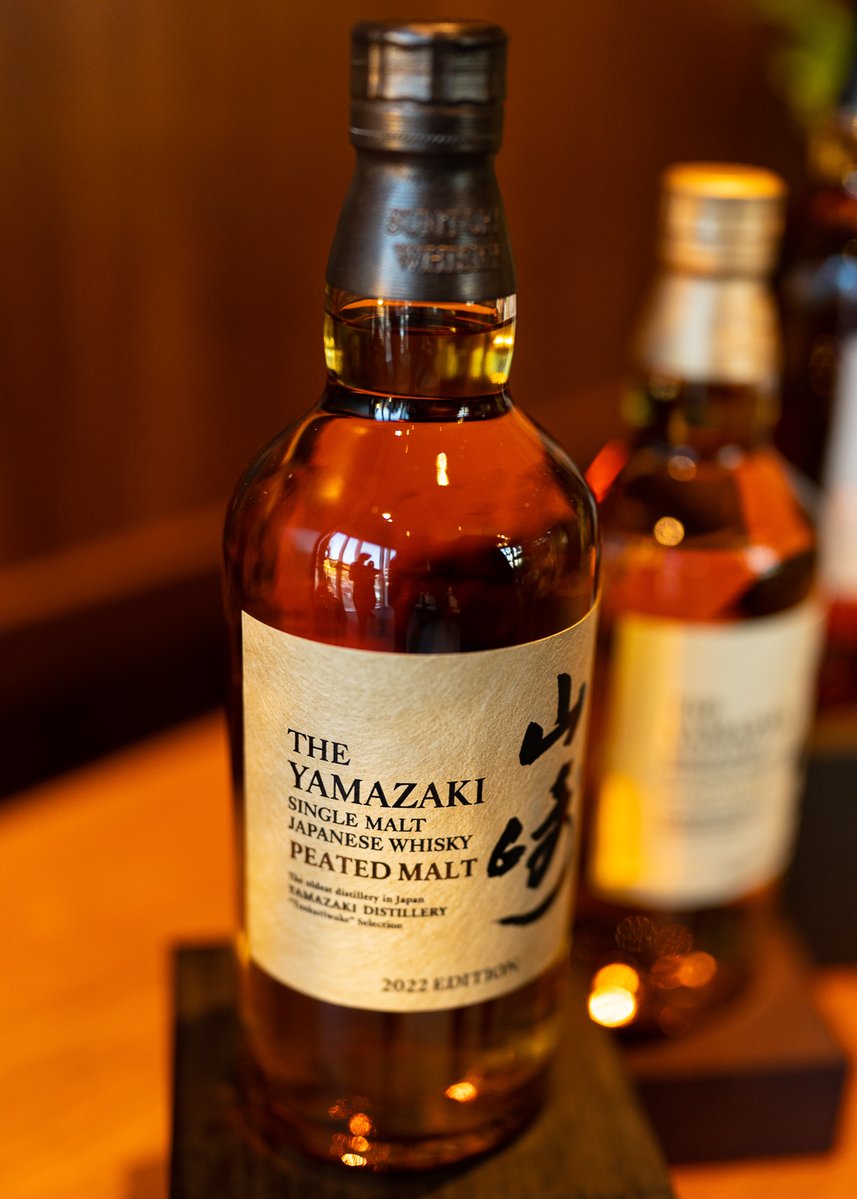 ---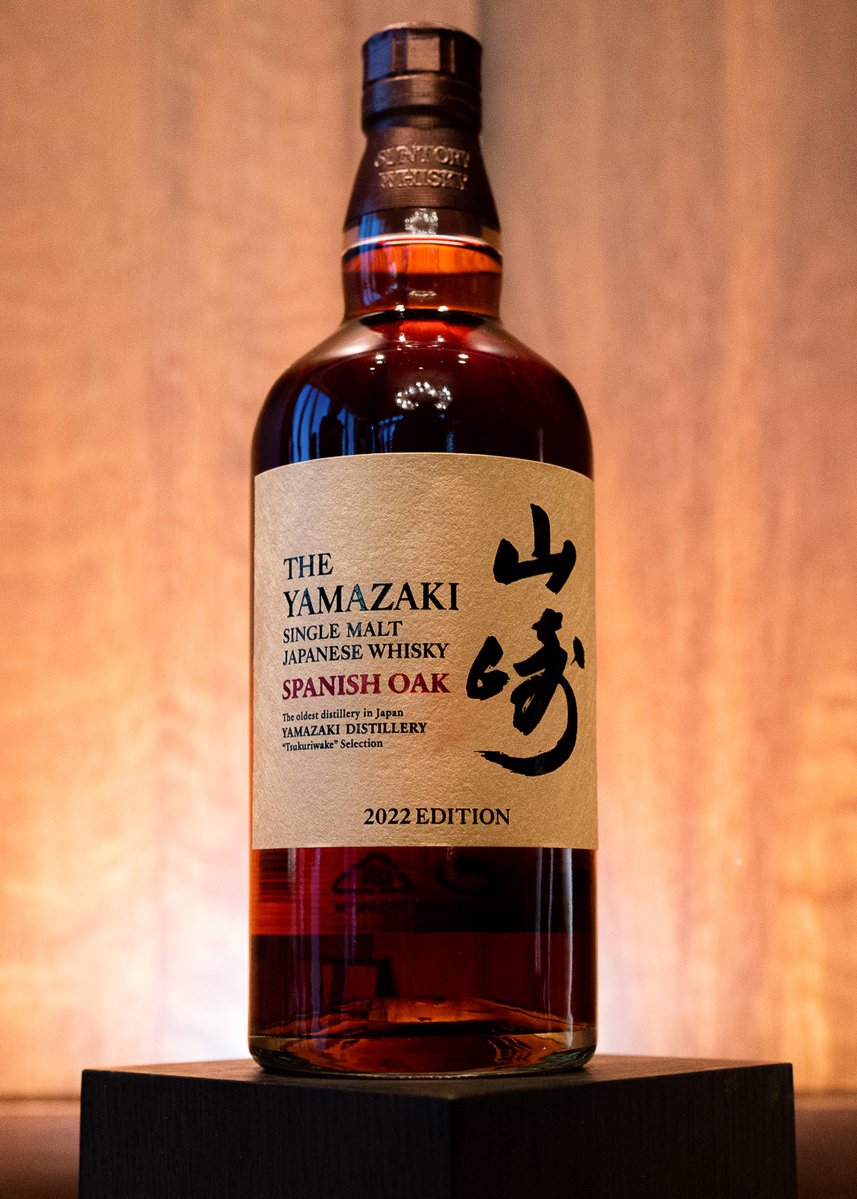 Bottle #3 – Yamazaki Spanish Oak
Ever wondered where Yamazaki gets its fabled and well-recognised depth? The whisky's dynamism wouldn't be quite as noticeable without the influence of the highest quality oak casks sourced from Northern Spain. The Yamazaki Spanish Oak embodies that essential tool, illustrating decadence via carefully selected malt whiskies that have been matured in Spanish oak to soak up a rich, velvety palate of subtle acidity and dried fruity aromas bleeding through to a buttery finish.
Nose: Dried raisins and prunes, with hints of sun-dried tomatoes
Palate: Delicately rich and decadent with subtle acidity
Finish: Buttery with lingering acidity and a hint of bitterness
---
Bottle #4 – Yamazaki Mizunara
The Yamazaki Tsukuriwake Selection wouldn't nearly be as well-rounded as it is without giving a hefty nod to the Mizunara – the emblem of Japanese whisky and a species of oak that's native to Japan. Yamazaki has only released three Mizunara bottles previously in its century-long history, so it's no surprise that this is the most illuminating expression of the set and worth its weight in gold as the value-heavy addition to this collection. The incense-like notes of sandalwood and agarwood represent the Mizunara's singular influence, bringing a lot of custard cream and cinnamon to the nose and rounding the spicy-sweet palate with deep woody notes.
Colour: Amber
Nose: Rich and elegant top note, custard cream, cinnamon
Palate: Gentle on the tongue, aromatic and round with spiced sweet notes
Finish: Distinctive deep woody notes reminiscent of Japanese incense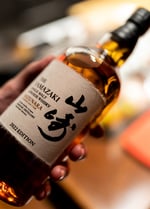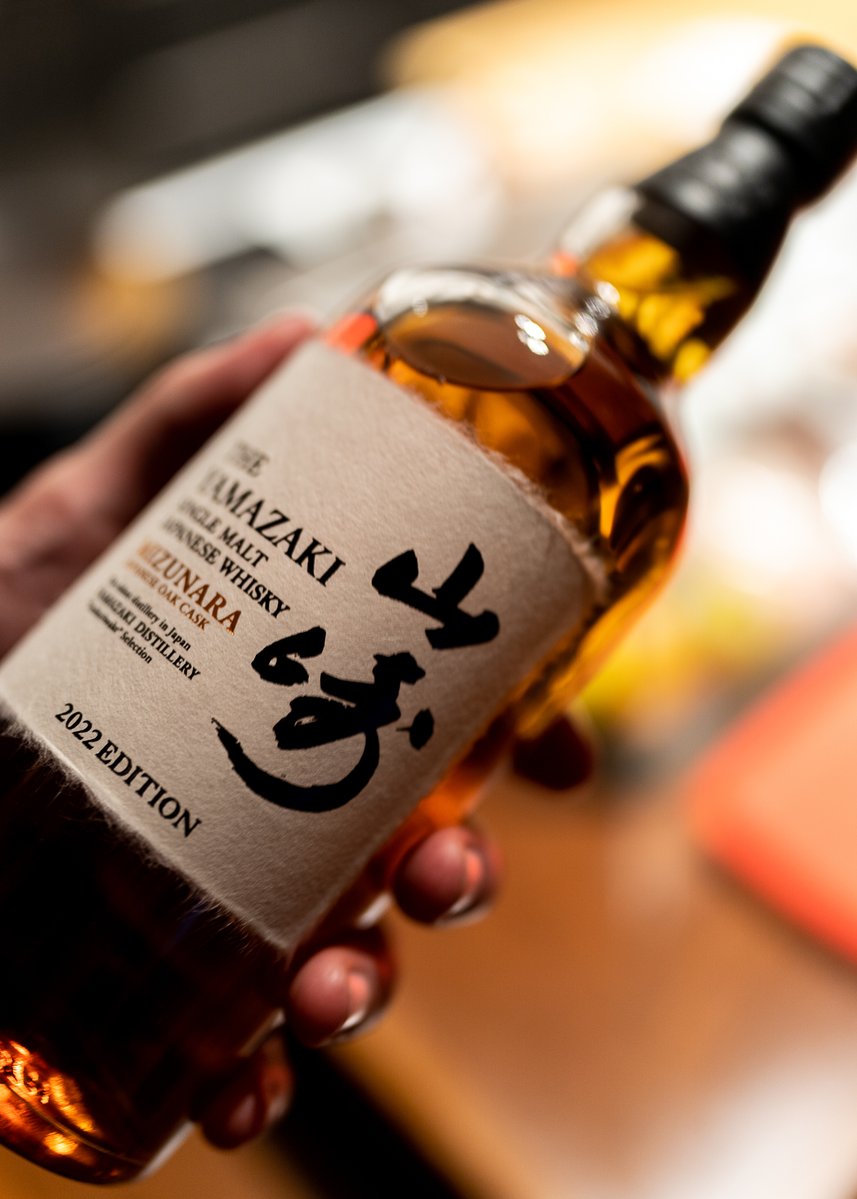 ---
The Yamazaki Tsukuriwake Selection is available at a select few premium liquor retailers around Australia for an RRP of $2,800. Incredibly inspired drinking for the die-hards or a fastidious investment for those looking to take home a piece of history.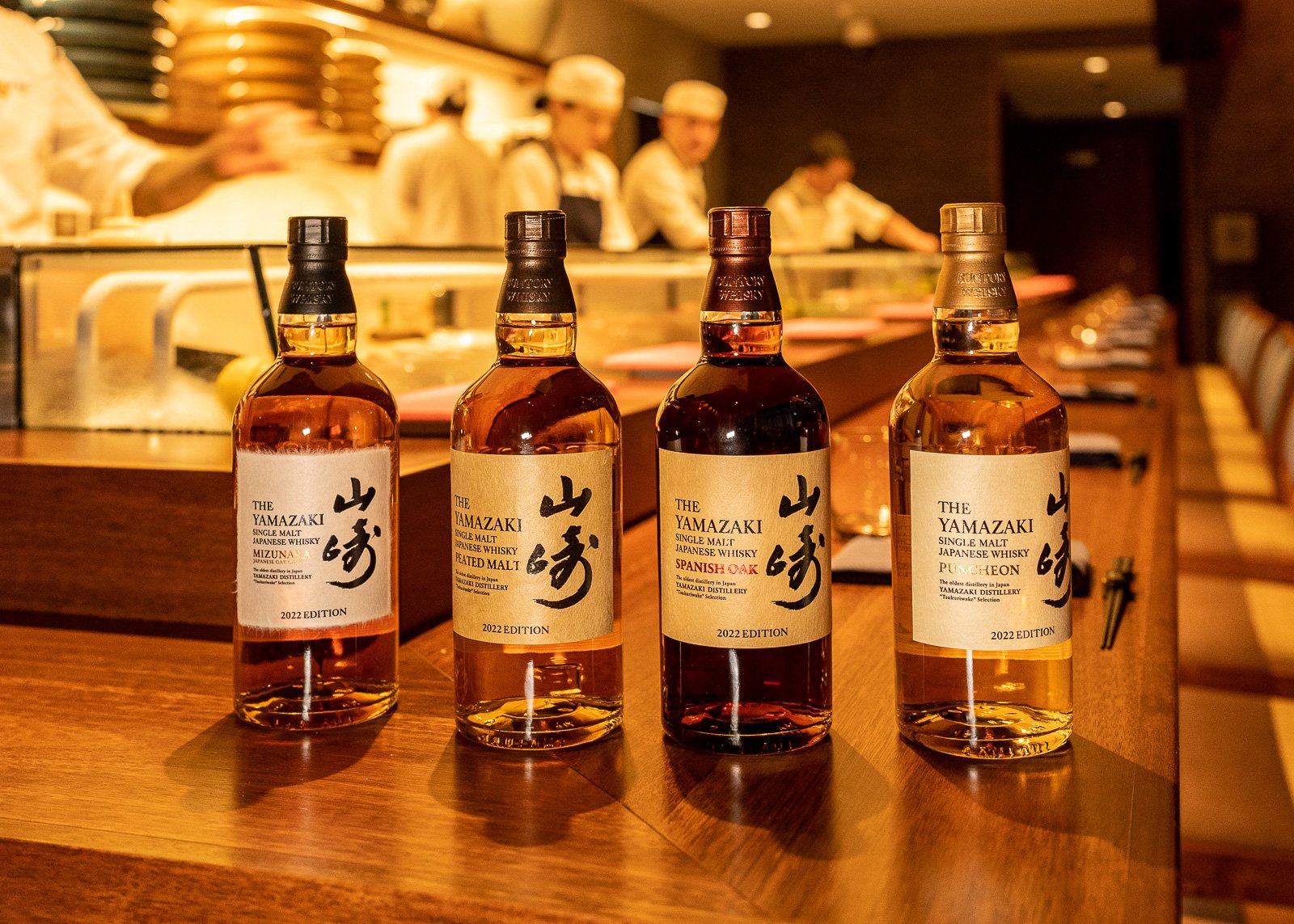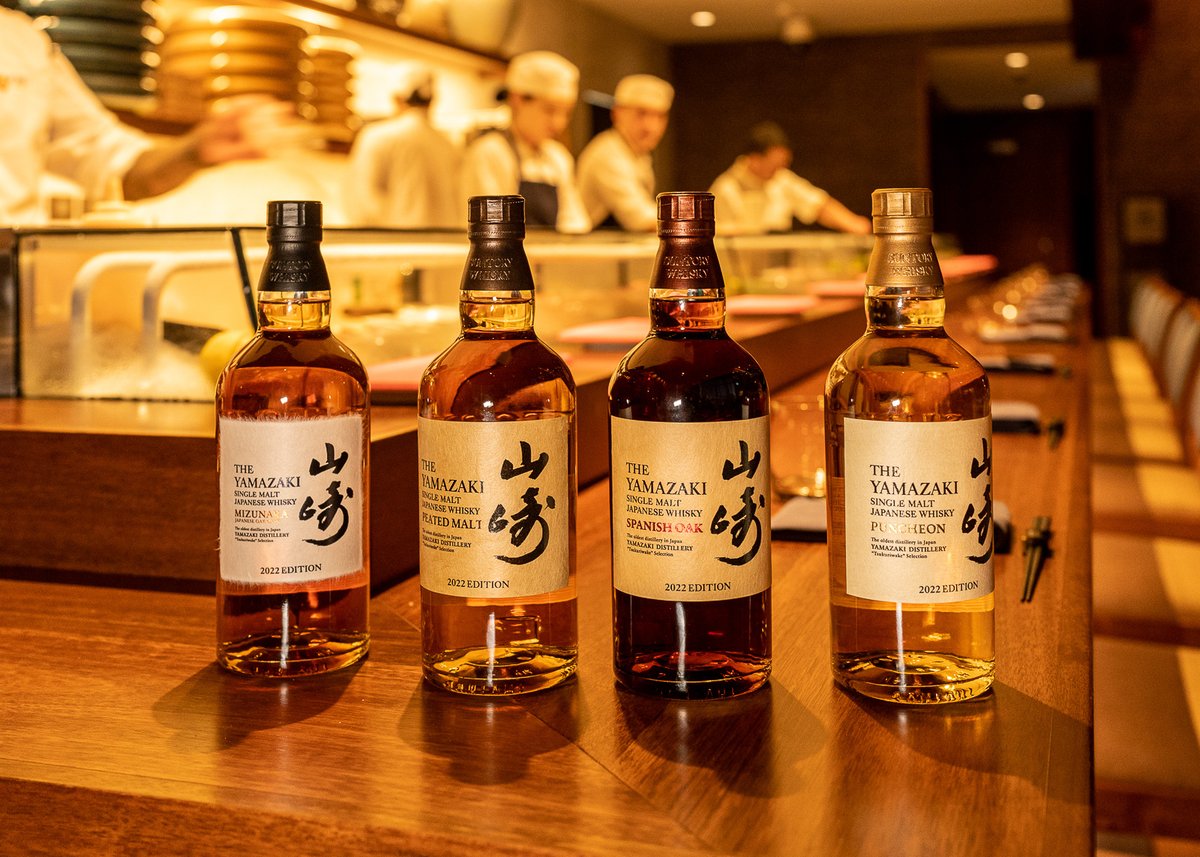 This article is proudly presented in partnership with Beam Suntory. Thank you for supporting the brands who support Boss Hunting.
Photography by Tj Edwards/1oh1 Media