Along with being blessed by a number of luxury hotels in the past few months, good old Brisbane has upped its game with a fresh dose of bars and culinary stock. From peachy riverside session institutions to underground reimaginations of Asian favourites, the city has had a number of openings that deserve a mention and your attention.
Nota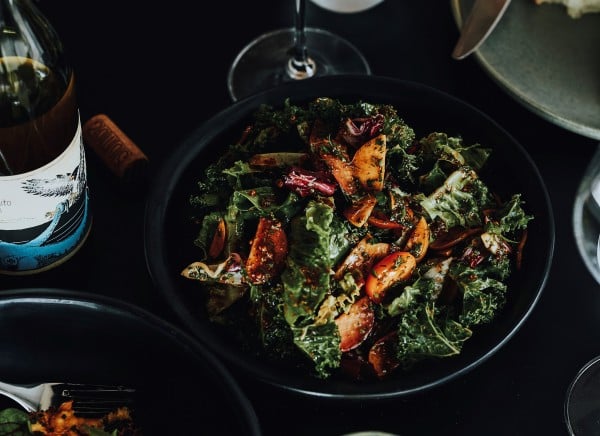 This little recluse in Paddington deserves a pat on the back for its breakaway from the fine dining status quo. Walking into Nota's dimly lit space with exposed brick walls, you're aware that they've captured the sophistication of a luxury culinary destination, and browsing the array of items on the menu confirms this status. But that's when things stop making sense – surely these prices can't be correct? A quail with polenta and burnt butter main course… $24. Slow cooked octopus with a raspberry emulsion and fennel main course… $22. For the first time in a high-end restaurant, I'm wondering how food can be this exquisite with such a modest price tag.
Each dish is laden with thoughtful and fresh ingredients – young owners Kevin Docherty and Sebastiaan de Kort have brought a delightful re-think of traditional dining to fruition. If you're looking for a romantic new date spot, this 50-seat gem is sure to impress.
---
---
Greca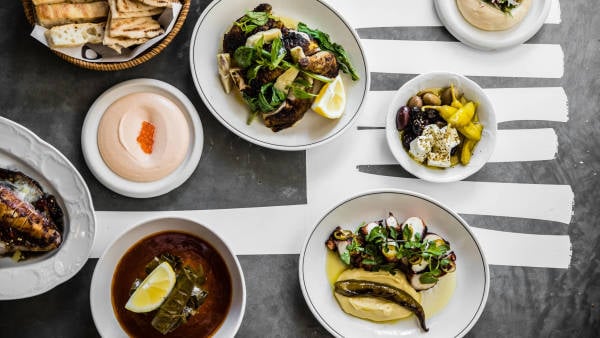 Greca is easily Brisbane's best Greek restaurant with a view and possibly the best overall. Nestled within the new Howard Smith Wharves precinct, the restaurant sits perched above the Brisbane River and sticks to age-old Greek culinary traditions while adding its own flair of modern flavours. Greca's light and pared-back approach to Greek cuisine is what truly sets it apart, aptly embodying a truly Mediterranean feel.
Diners are spoilt for choice by a menu littered with Greek favourites – think a zesty and fresh taramasalata, spanakopita, and grilled calamari. The grilled Saganaki cheese with honey and oregano is an unbelievable dish, sure to infatuate and evoke lusty feelings from the tastebuds. The restaurant's Mediterranean ethos is clearly evidenced by their unfaltering service and care taken to ensure a brilliant dining experience – in that pursuit Greca hits the nail on the head. This has our vote for a classic weekend long lunch by the river on a warm Brisbane afternoon.
Felons Brewing Co.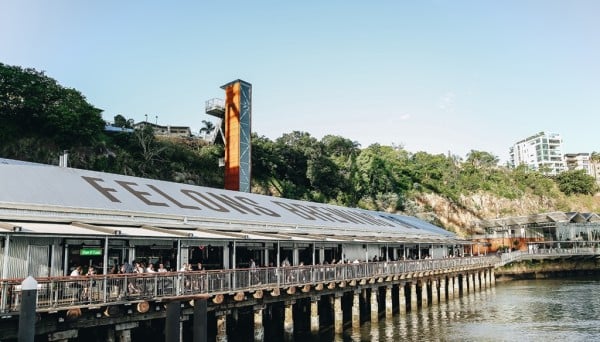 Is there a better spot for a Sunday session in Brisbane? I think not. Since its opening some months ago, Felons has taken off to become the city's choice destination for a frothy with scenery. The venue operates out of a large shed at Howard Smith Wharves, where it brews all of its beers, and is able to accommodate hundreds of punters across different spaces. Inside is somewhat of a seated gastropub area among the vats, whilst outside presents an enormous deck and a grassy knoll on the precipice of the river.
Despite Felons' recent foray into the brewing space, the bevs on offer are surprisingly tasty. The core range includes a lager, a middy, an Australian pale ale, an IPA, and even an apple cider. Its craftsmanship extends into the kitchen too, as the menu slings pub fare well above the standard of a typical bar, including grilled Angus short rib and swordfish with fregola. Overall, the Felons team has created a landmark social destination that can't be beaten for location and vibe.
Donna Chang and The Boom Boom Room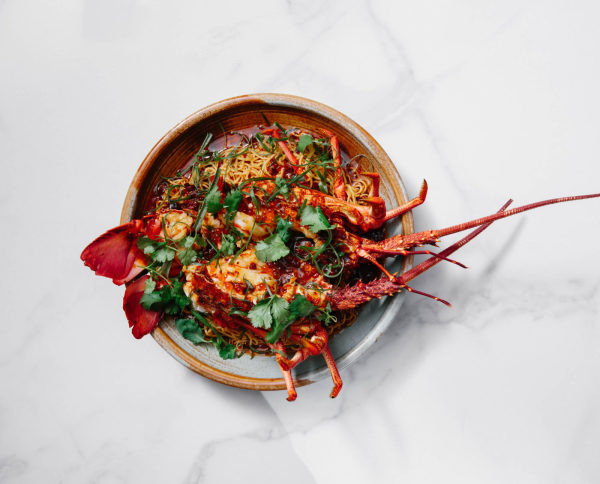 This could be the most ambitious duo to hit the River City, as visionary owners Ghanem Group serve up a sleek bar and high-end Chinese restaurant combo in an old bank building. The Boom Boom Room sits within the chambers below ground and oozes prohibition-era glitz. The area is swathed in red velvet, black leather and dark drapery, while live jazz music often fills the air. A stellar variety of musically-themed cocktails are on offer, with revellers afforded the choice of enjoying one in the venue's old bank vault or the brick alcoves harbouring luxurious booths.
Back upstairs, Donna Chang is a picture of opulence. The restaurant is a bold approach to upmarket Chinese cuisine, blending the classic flavours you'd find at your local takeaway with the genius of forward-thinking Australian techniques. This coupling makes for a unique gastronomic experience, with diners being exposed to new sensations as they traverse the menu. The number of dishes on offer is enormous, but take solace in the fact that whatever you order will be top notch. Lock in the roasted duck with plum or the southern rock lobster to sample Donna Chang's best.
Salon De Co's New Menu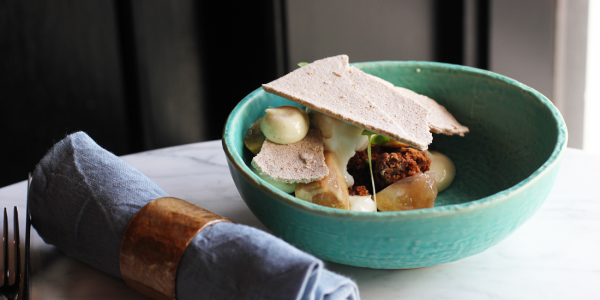 Admittedly, Salon De Co isn't the newest venue on this list, but deserves its spot thanks to a new menu which has completely repositioned its offering. This beauty is Ovolo Inchcolm Hotel's in-house restaurant and wins points for commitment to its fascinating art-deco style. The dining room is masterpiece laden in wooden parquetry flooring, brass archways and early 19th-century art spread throughout.
---
---
The new menu bolsters Salon De Co's goal of 'revolutionising the world with creative flair', as it brings characterful new plates like the marrema smoked duck and goat curd churros with truffle honey to the table. Head chef Andy Ashby cut his teeth in the kitchens at Qualia on Hamilton Island, so a touch of magic in this menu is all but guaranteed. Customer service at Salon De Co has the most genuine feel to it, almost as if the staff are serving you in their own living room.
Massimo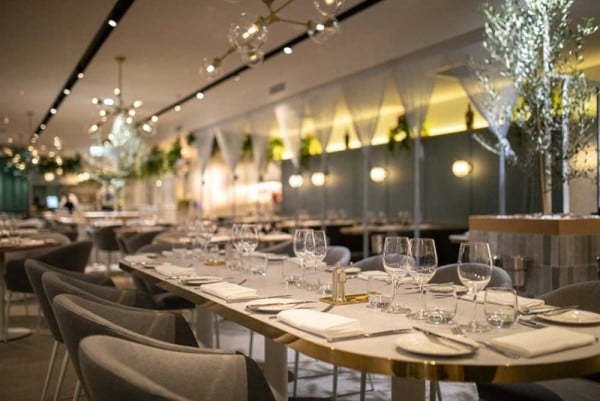 Eagle Street Pier hits back at Howard Smith Wharves with the addition of the city's hottest new Italian joint, Massimo. Occupying a prime spot on the river complete with that iconic Story Bridge view, Massimo has garnered early attention from Brisbanites for all the right reasons. This classy eatery prides itself on being a destination for all occasions, be it a work meeting or dinner with friends, and serves up hearty doses of fresh seafood and no-nonsense Italian staples. In fact, the menu is an abundance of well-priced winners, the best of which includes their Roman-style lamb shoulder and chargrilled octopus in salmoriglio.
The space is fitted in a neutral, light colour scheme of whites, charcoals, light blues and gold metals, which is pleasant and supports the sublime view outward. For those looking to enjoy the Italian fare among themselves, Massimo has a number of veiled booths for private dining.
Mr. Percival's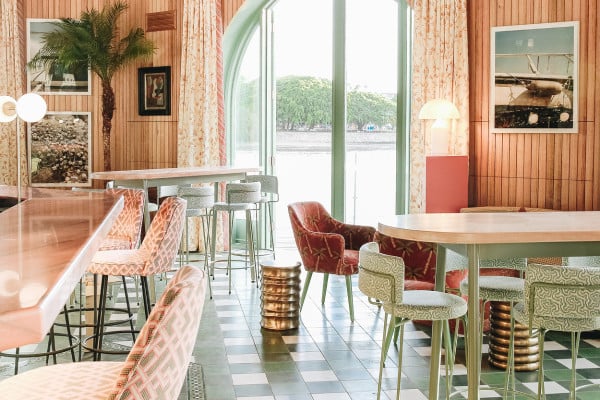 Sibling venue and neighbour to Felons, Mr Percival's reaps all the spoils of the riverside location and offers a cocktail bar-style venue for a clientele chasing a premium watering hole. The building itself takes cues from European beach clubs, with smooth colours of light blue, yellow, green, and pink driving the concept of an endless vintage summer. The circular bar occupies the centre of the venue and turrets upwards, housing DJ decks above the bottles.
Complementing the usual selection of liquid treats is a stacked list of spritzes and house cocktails, with standout notes of crisp summer fruits. The food menu follows an aperitivo style and is curated to encourage sharing smaller plates over an afternoon session. Edible highlights include zucchini flowers stuffed with crab and ricotta, and hand-rolled mushroom gnocchi. Be sure to get in early as Mr Percival's starts heaving shortly after lunchtime on the weekends.
Hôntô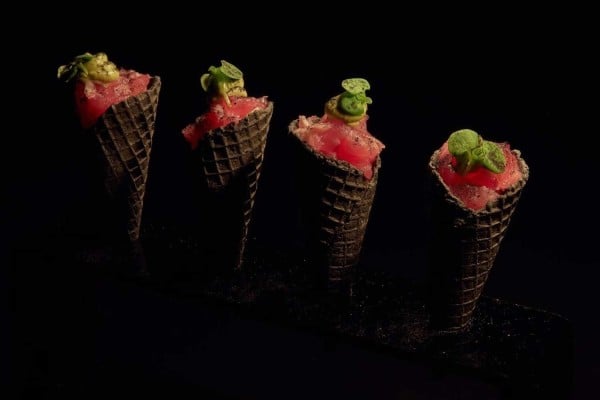 Hôntô is fantastic if you can find the front door. Once you've gone around the side of the building and deciphered the A4-sized sign, you enter Brisbane's boldest Japanese restaurant. Think treats like tuna sashimi and avo served in a black drumstick, lobster katsu sandwiches and Asahi black battered whole fish. If the whimsical menu has given you a bout of analysis paralysis, I'd suggest having a crack at one of Honto's flagship banquets ($55 and $75 respectively). Pair a banquet with a few drops from their 100-strong wine list and strap yourself in for a fanciful evening of Japanese indulgence.