Binge watch Chef's Table on Netflix, and each episode will no doubt leave you reassessing what you think you know about food/creativity/cooking techniques. There's one particular episode in Season One though, where you don't just question what you know about food and creativity, you question your entire life's choices.
You can't help but wonder why the hell you aren't living off the land in Patagonia, baking fish you caught yourself, in clay you made yourself, in a fire you built yourself. The man responsible for this second-guessing? South America's most famous chef, Francis Mallmann.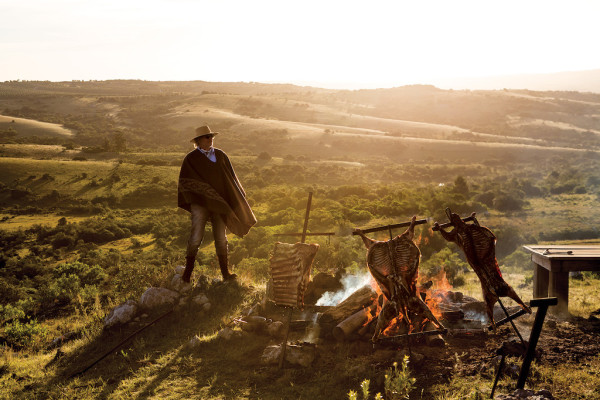 A nomadic chef, owner of numerous restaurants, writer, and master of fire; Mallmann is fluent in three languages and is rarely seen without his Gaucho hat, a scarf around his neck and a poncho in the winter. The man is living a life quite unlike his contemporaries, and probably anyone else on this planet for that matter. He isn't defined by his restaurants, but is rather (as the New York Times writes) "defined by this exhilarating freedom." With droves of chef's in the 90's turning to molecular gastronomy, Mallmann instead turned back to the antediluvian, the primordial and instinctual, cooking on what was the turning point in the cultural aspect of human evolution – fire.
---
---
Think you're pretty good at cooking meat? Know how to roast some potatoes in the oven? No you don't. Shut up because you are about to schooled by the king of the flame. Mallman's style rings true to his unique lifestyle, and is exactly how you'd imagine living solo in the Patagonian wilderness should be.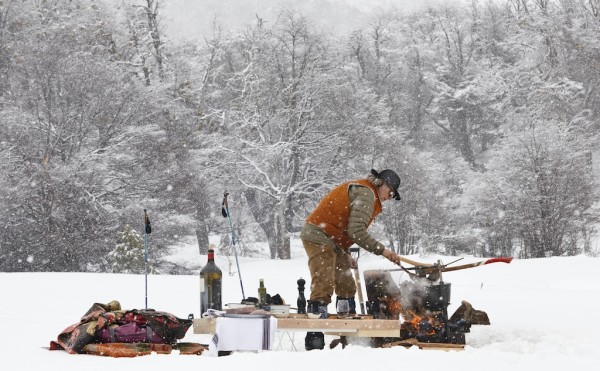 A typical scene that Mallmann and his team will whip up will be something like this: Trussed carcasses of lamb and pork stand between those of chickens, hanging between pineapples and cabbages absorbing the heat for hours on end. Below deck there are vegetables wrapped in vegetables that are buried beneath the coals, where once resurrected will reveal whole pumpkins that can be broken apart with your fingertips.
In the Napa Valley recently, Mallmann and his team of nearly 100 chefs created a meal like this of epic proportions for a charity event with over 900 guests. A 100ft by 10ft trench was dug, hundreds of kilos of meat and fish were roasted over and under the coals, and over $14 million was raised. You do the math, but it kind of makes your luxe backyard bbq offering of sausages AND rissoles seem a bit shit.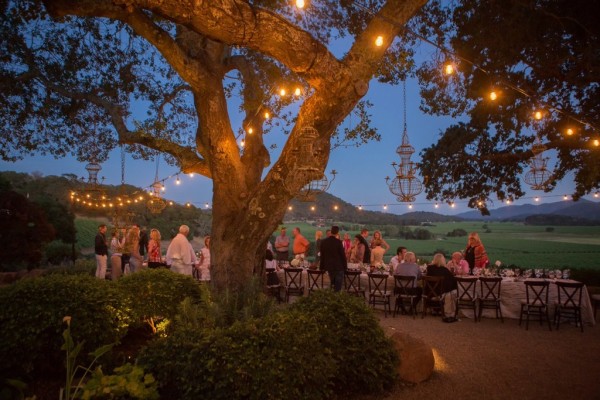 Take the time to watch Chef's Table episode on Mallmann and you'll find an uncompromising vision of freedom, and a passion for cooking with fire and earth that'll make you want ditch your Weber and dig a hole instead. The best part is that you don't have to be a world famous chef to do it.
"A simple grate propped up on rocks over a fire in the ground is all that fifteen generations of Gauchos have used to turn out their grilled masterpieces. Wherever and whenever you can make a fire, you can make a meal."