It's official: dad bods are back with a vengeance in 2019. According to a survey conducted by Planet Fitness, American woman believe the dad bod is more alluring than the physique of a man who works out at the gym five times a week. The study supports similar claims since the dad bod trend took off a few years back, including one from Richard Bribiescas, a professor of anthropology at Yale University.
In what's great news to those of us who like our beer and fried chicken, the gym brand surveyed over 2000 woman and found that a whopping 61% of them found dad bods sexy and more attractive than a man with chiselled abs.
"Our survey results show the majority of people think positively about dad bods, and men who identify as having them are proud of who they are," says Planet Fitness marketing vice president Jessica Correa.
---
---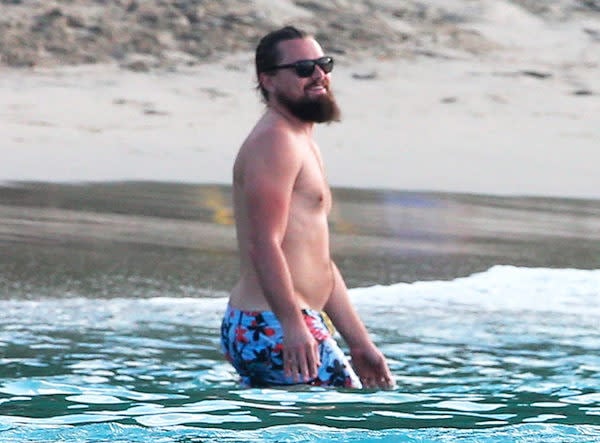 Other statistics gathered from the survey found 78% of women feel men with dad bods are more confident in their own skin, while 83% of mothers said they would be proud if their husband sported a dad bod. The study also revealed almost half of the woman surveyed (47%) believe dad bods are the new six-pack, with 58% of mothers agreeing with that sentiment.
There's no doubt this appreciation of the true male form has been enhanced by the number of male celebrities with dad bods, with the likes of Chris Pratt and Leonardo DiCaprio happy to flaunt their average bloke figures in between film projects.
The biggest takeaway from this study is that women are attracted to men who are happy in his own skin, even if that means he's sporting a few extra kgs around the waist. So no matter your body shape or size, if you're feeling good and relatively healthy, you're considered quite the catch.
RELATED: Chris Hemsworth's Thor workout is here for the superhero wannabe