Koala mattress advertising is everywhere, which is not surprising following a $15 million funding round, in late 2018, to tackle Asia.
In fact, it seems there is a host of these brands offering a new breed of foam 'mattress-in-a-box' for a fraction of the cost of your traditional Captain Snooze types. So are they any good?
I've spent the last couple of months sleeping on a Queen sized Koala Mattress, and I can confirm that I'm enjoying it, and would happily recommend it.
---
---
Koala mattress prices
I think one of the biggest issues facing Koala is their pricing – the consumer perceives that it's too good to be true. That's not hard to believe considering the amount we've been paying for mattresses in the past, and that's exactly how Koala Mattress justify their pricing – the main message they need to convey. At just $1050, the queen size is a great deal. Furthermore, you can often get $100 off by signing up for their newsletter.
Price by size:
Single – $750
King Single – $850
Double – $950
Queen – $1,050
King – $1,250
How is it made?
Using Australian manufacturing, the brand developed their own foam to produce a mattress with two comfort layers; a supportive base layer and top comfort layer. I don't need to get into the technicalities of foam types because it doesn't matter. What the product delivers is a firm base with a spongy and comfortable top layer. It feels like a firm traditional innerspring mattress with a memory foam top, yet it's more resilient and springy than memory foam, which has the propensity to swallow you.
How comfortable is it?
Coming off a soft pillow top mattress, it took some time to get used to, a fortnight at least. Now that I've familiarised myself, I'm sleeping well and rolling less. I'm enjoying how close to the edge I can get without feeling like I'm falling off, which, alongside with general movement, is the main issue when sharing your bed. Will you be on cloud9? I have heard people speak that highly of this mattress, however, it varies depending on the individual.
Delivery and guarantee
What is worth knowing is that you get a 120-night guarantee on a new Koala Mattress. If you don't like it, you can return it. It also arrives within four hours if you're in Sydney, Melbourne, Perth, Brisbane and Adelaide and has free express delivery Australia wide. When it does get delivered, it does so shrinkwrapped in a box, easily managed by one person. Once out of the box, and the shrinkwrap is cut, the Koala Mattress expands to its final state in seconds.
The Koala bed
Most recently, Koala mattress company has added to their product offering with a new timber Koala bed base among other home additions. They spent over two years coming up with this beauty and it looks great. It comes at a price of $800, which is a little excessive for a timber frame. Additionally, they have introduces a steel framed sofa, both of which they claim can be built in a mere 4 minutes.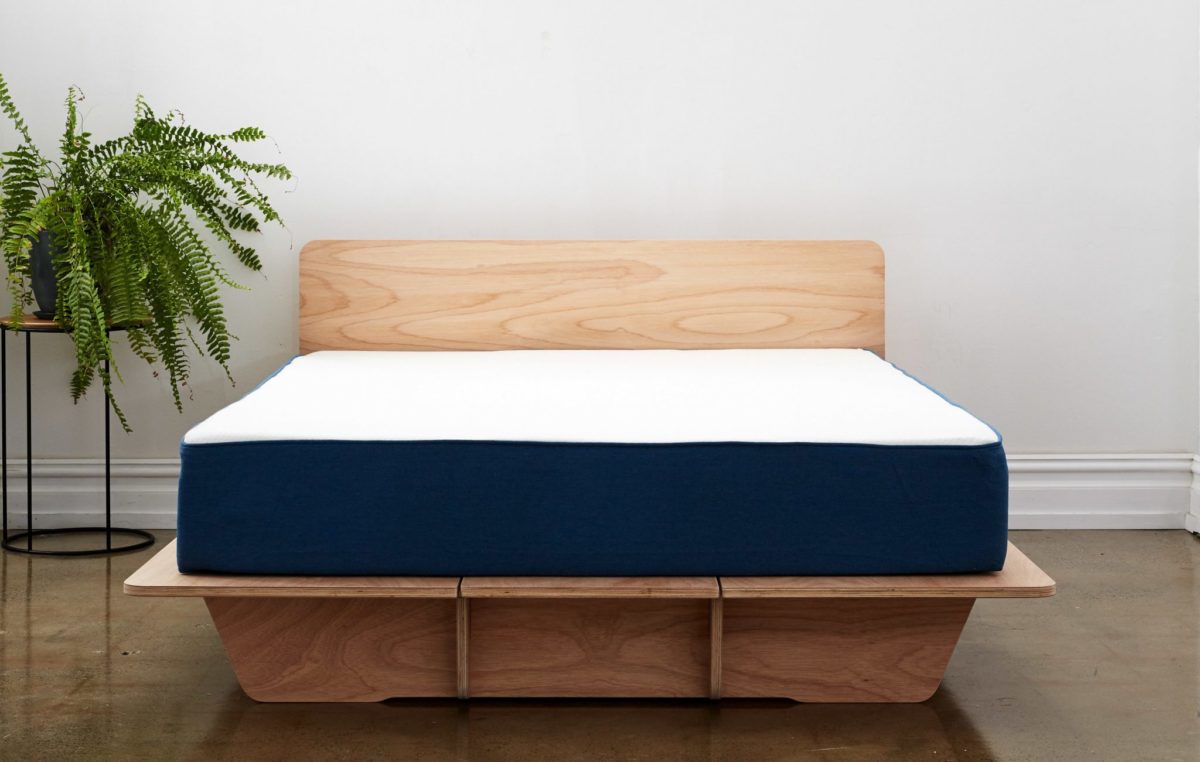 This is a quality mattress and worth a purchase. For people moving house, furnishing a second bedroom, looking to save money or who want to make the move to a King, Koala mattress delivers a very well priced and convenient product. And with a 120-night guarantee, it would be foolish not to consider it.
Koala mattress provided a product for review.
---
---