Haven't you heard? Environmental sustainability is in. And after releasing their very first electric vehicle – the Mercedes-Benz EQC – the German automotive company is now introducing something quite literally more accessible in the same space: the Mercedes-Benz eScooter.
Developed in partnership with Micro Mobility Systems AG, the eScooter is extremely lightweight + foldable + portable, extremely efficient, and of course, extremely sustainable.
As per the official press release, the design objective here was longevity. This refers to everything from using high-quality components and materials which enables mileage of over 5,000 kilometres; to achieving emission-free travel which (obviously) means the natural world survives just a little longer. But in the event humankind takes a Mad Max-esque turn, we have a certain motorcycle to potentially help you get through it.
---
---
Showcasing an elegant black design, this baby will turn heads with its sleek aesthetic and performance ability. Housing a 500W electric motor, the Mercedes-Benz eScooter can accelerate to speeds of up to 20 km/h; backed by a 7.8 Ah battery which can achieve full charge in approximately three hours, this effectively provides a maximum travel range of 25 km.
Other notable features include:
Wide kickboard w/ non-slip coating to ensure you stay onboard
Front & rear suspension (1:2)
Lights
20cm diameter rubber wheels – capable of taking on whatever the urban terrain throws your way
13.5kg total weight
Pricing and availabilities have yet to be announced.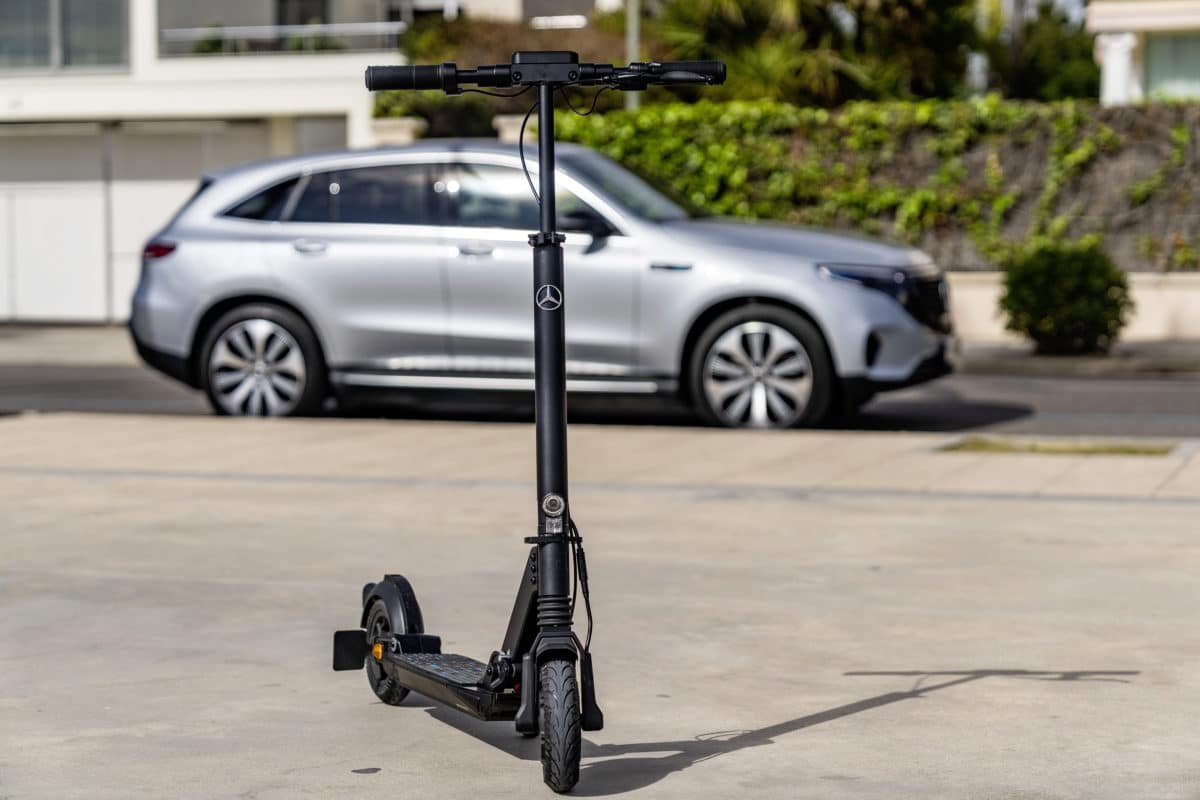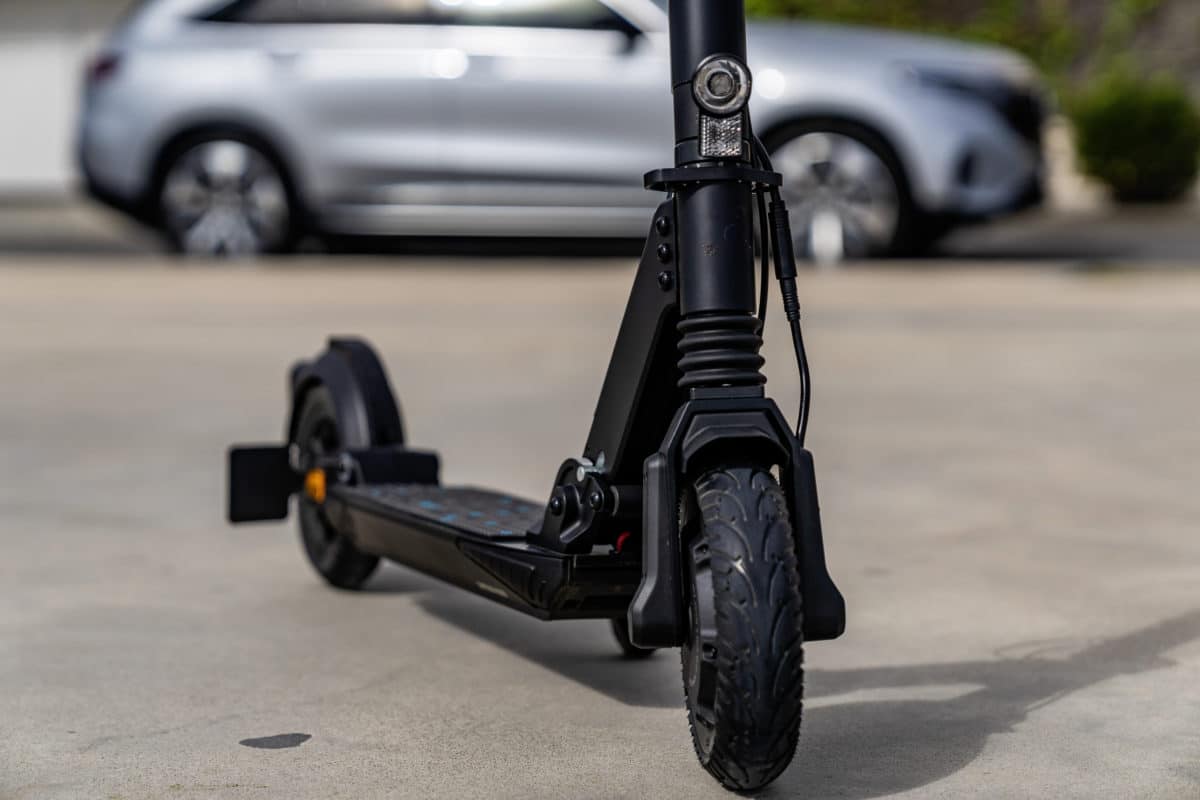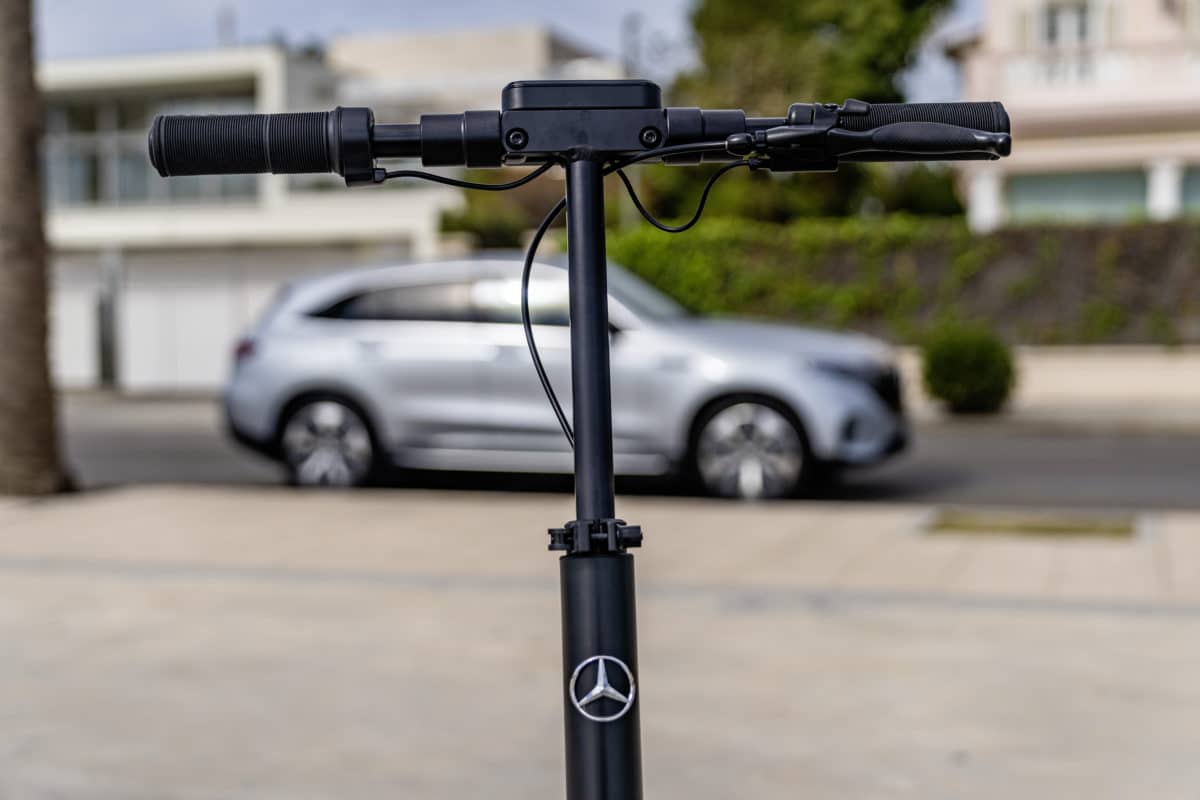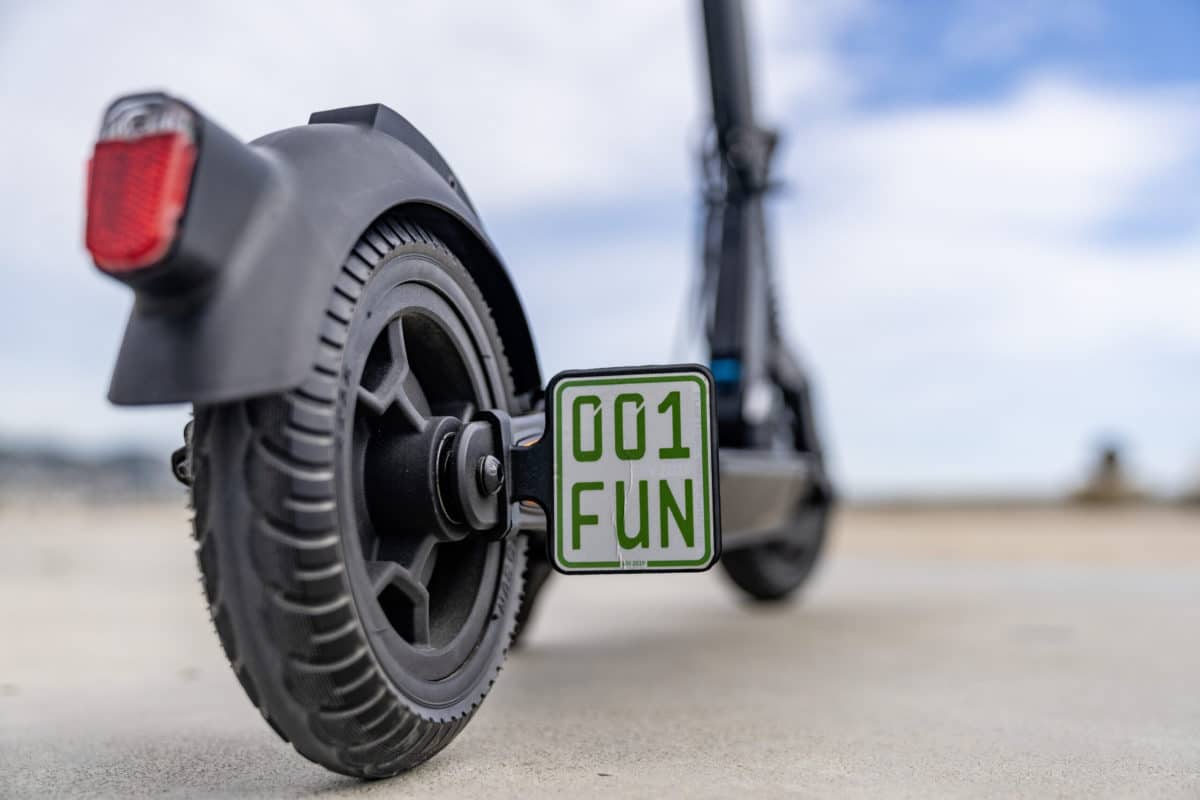 Related: The Best Electric Scooters In Australia For 2021 [Brand & Buyers Guide]