Presented in partnership with Allergan Medical Aesthetics
We'll all get to that age, if we haven't noticed it creeping up on us already.
Be it long hours in the office, too much sun on the weekends or just the natural ageing process taking charge of your youth, expression lines, sagging skin and wrinkles are unfortunately inevitable outcomes for every modern man.
We're all about staying on top of your game while staying true to yourself. If you've considered some form of treatment to combat the signs of ageing, you're not alone. While surveys tell us that 40% of men would consider some form of professional treatment to combat the ageing processes, such as deep wrinkles or loss of volume in the face, only between 7% and 14% respectively have done anything to take control of these aspects of their looks.
---
---
You might be at that point now, where you're considering delving into the confusing and somewhat silent topic of facial aesthetic treatments for the average bloke. We want to point you in the right direction and ensure you make an informed choice about the potential use of some of the minimally invasive treatments available. Here are the options available to you, and the important things to consider, before you make such a decision.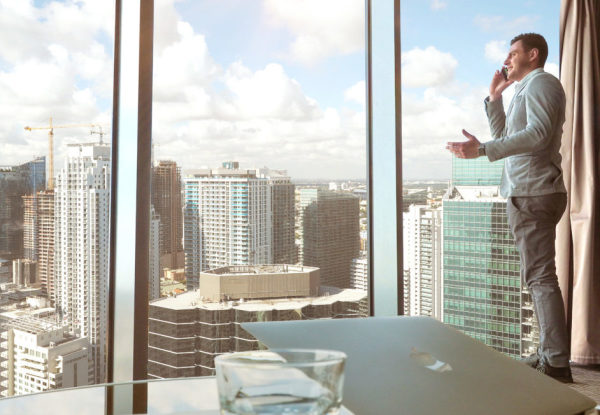 Restoring Firmness And Fullness
Hydration and volume are key for firm, younger looking skin. Unfortunately, the skin on your face loses the ability to retain moisture over time, and reduction in facial fat due to natural ageing results in a loss of volume. Dermal fillers, which are smooth, synthetic injectable gels that replicate the ability of the body's own naturally occurring sugar molecules to attract and hold water, can be used to optimise skin re-hydration in the long run, as well as restore volume to hollow-looking areas.
It's worth noting that there are different dermal fillers for different areas of the face. You'll be happy to hear they're usually well tolerated by the body, they're long-lasting (effects can last between 9 -24 months) and have immediate effect, meaning you can take control of your looks as soon as you like. If you like the effect, you can have further treatments.
Smooth Out Those Lines
Dermal fillers can help smooth out wrinkles and folds by adding volume to the face and hydration to the skin. However, there are other options available to the modern man trying to ditch wrinkles and lines. Anti-wrinkle injections are quick and non-permanent, with rapid effects but slightly shorter-term results than the aforementioned gels. They contain a protein substance that relaxes the facial muscles in the area of injection, temporarily smoothing out the lines around the eyes and forehead.
This is a fast-acting way to combat the ageing process, with visible effects within one or two days, and specifically targeting an area of interest. They last three to four months. Being a non-permanent short-term solution, further use of these products will be necessary to sustain the desired effect.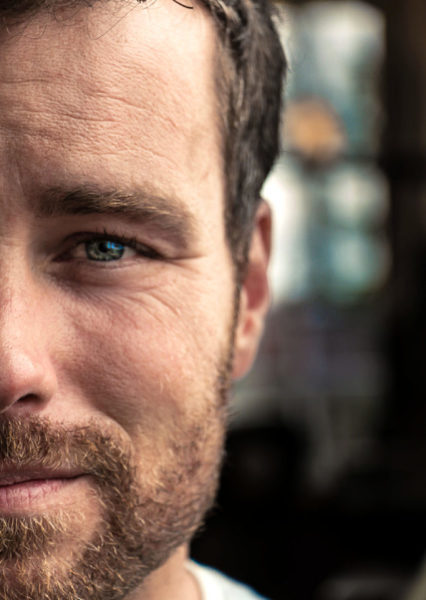 What To Consider Before Treatment
It's important to take a holistic approach, by viewing the face in totality when considering treatments. Over-correcting a certain feature may cause an imbalance to the overall proportions of your face.
Don't forget that all prescription medicines, including those used in these procedures, do come with side effects – the doctor will tell you what to expect before proceeding.
---
---
We'd advise you to make sure you find a practitioner who understands you and your desired treatment outcomes. Do your research – not just on the product, but on the doctor, their team and their typical results. You can ask to see 'before and afters' or attend an information evening to get comfortable with things.
You MUST ensure that the products being used are registered for that use in Australia. If you're seriously interested, then make sure you're doing right by your body and know what you're putting into it.
If you're not comfortable at any stage with the types of products being used, the plan your doctor has described to you (including the full cost), or any possible side affects you wouldn't be prepared for, then continue your research until you're satisfied.
What To Consider After Treatment
Both dermal fillers and anti-wrinkle injections have their own specific post-treatment recommendations. For the former, simply refrain from exposure to significant sunlight as well as extremes of temperature (both hot and cold). Also avoid massaging the area for at least 24 hours. Ensure you follow up with a review session two to four weeks later.
The requirements are less strict for anti-wrinkle treatments, with the advice being to avoid touching the area for around four hours, and to similarly follow up two weeks after the fact.
With both options being non-permanent treatments, this gives you peace of mind if you choose to actively take control of your look. If it's not for you, the results will wear off with time, or, should you be looking to continue this revitalised version of yourself, you can have a chat to your practitioner about continuing these treatments.