Few Christmas gifts are as popular as the hottest personal audio device, whether that's a pair of high-end Sennheiser headphones or a sleek earbuds-and-charging-case combo. And it's no surprise that these go down well each time Christmas Day rolls around since you're not only giving the gift of that pristine sound Sennheiser has become known for, but with modern noise-cancelling wizardry, you're offering the ability to strip away outside distractions with a simple press of a button.
How valuable. Particularly in 2020, when retreating to our own personal space has never been more widely discussed or encouraged. It's hard to get more personal than blocking out all external sounds and cocooning into a session with nothing but you and your favourite tunes – even when you're out and about in noisy environments.
Why wouldn't someone want that kind of power over their ears? Evidently, they do, which is why if you're trying to pick the perfect gift, it'd be hard to look past the diverse and powerful range of immersive Bluetooth headphones and excellent fidelity earphones from Sennheiser.
---
---
Below you'll find five of the standouts from Sennheiser's current family of personal audio devices, each filling their own purpose but keeping consistent with Sennheiser's famously lofty standards.
---
MOMENTUM True Wireless 2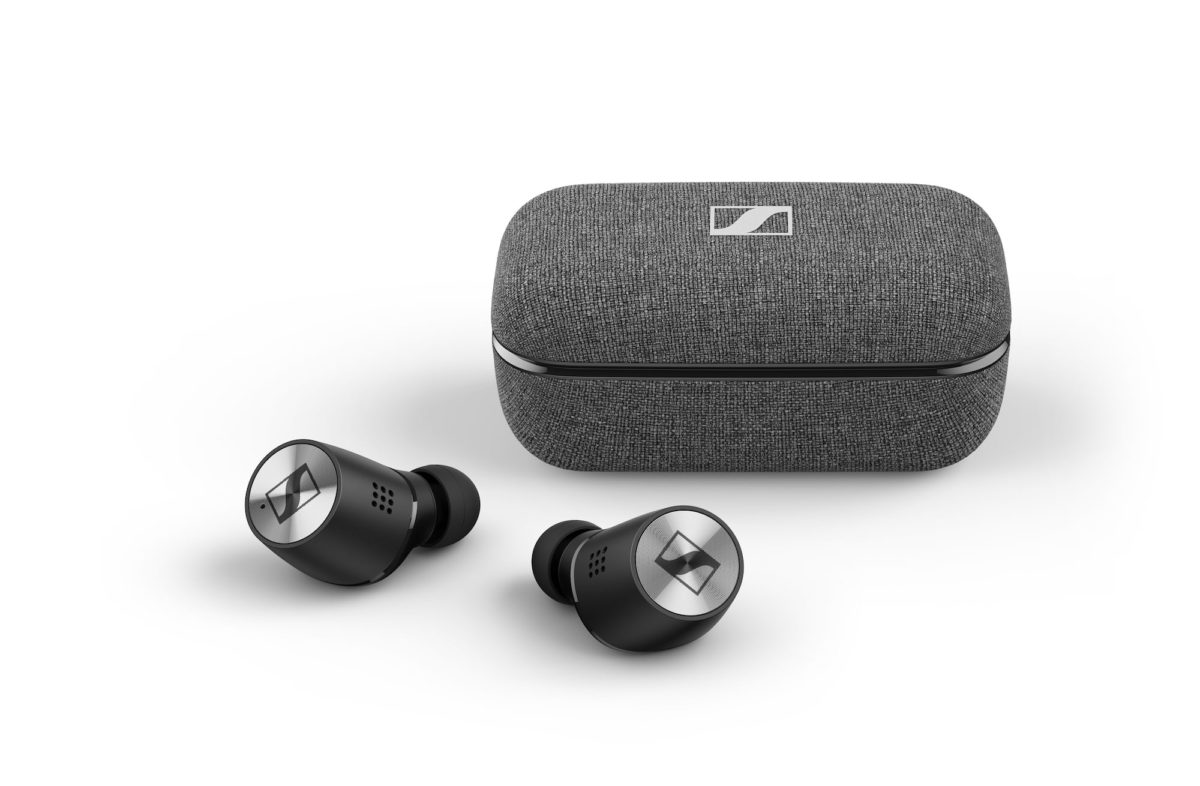 Sennheiser's high-end MOMENTUM True Wireless 2 earbuds are a strong statement from the audio specialists, muscling through the competitive market with exceptional sound powered by the company's 7mm dynamic drivers and a fully customisable built-in equaliser. With active noise cancellation that blocks out as much – or as little – of the outside world as desired, the exquisite performance is perfect for listeners wanting to focus on every beat drop, podcast tidbit or Netflix boom without distraction.
With a transparent hearing feature that can instantly let ambient noise in for situational awareness, the MOMENTUM True Wireless 2 buds are all about convenience without compromise. On-board touch controls can be re-mapped using the Sennheiser Smart Control app, while a Smart Pause feature has been worked into the exquisite design, clever enough to detect when the earbuds have been removed, instantly cutting the content off and resuming only when they are re-inserted into the ears.
Accompanied by a slim profile charging case, the MOMENTUM True Wireless 2 offers a total of 28 hours of battery life (7 + 21 included with the case), powering through an entire day with ease.
---
CX 400BT True Wireless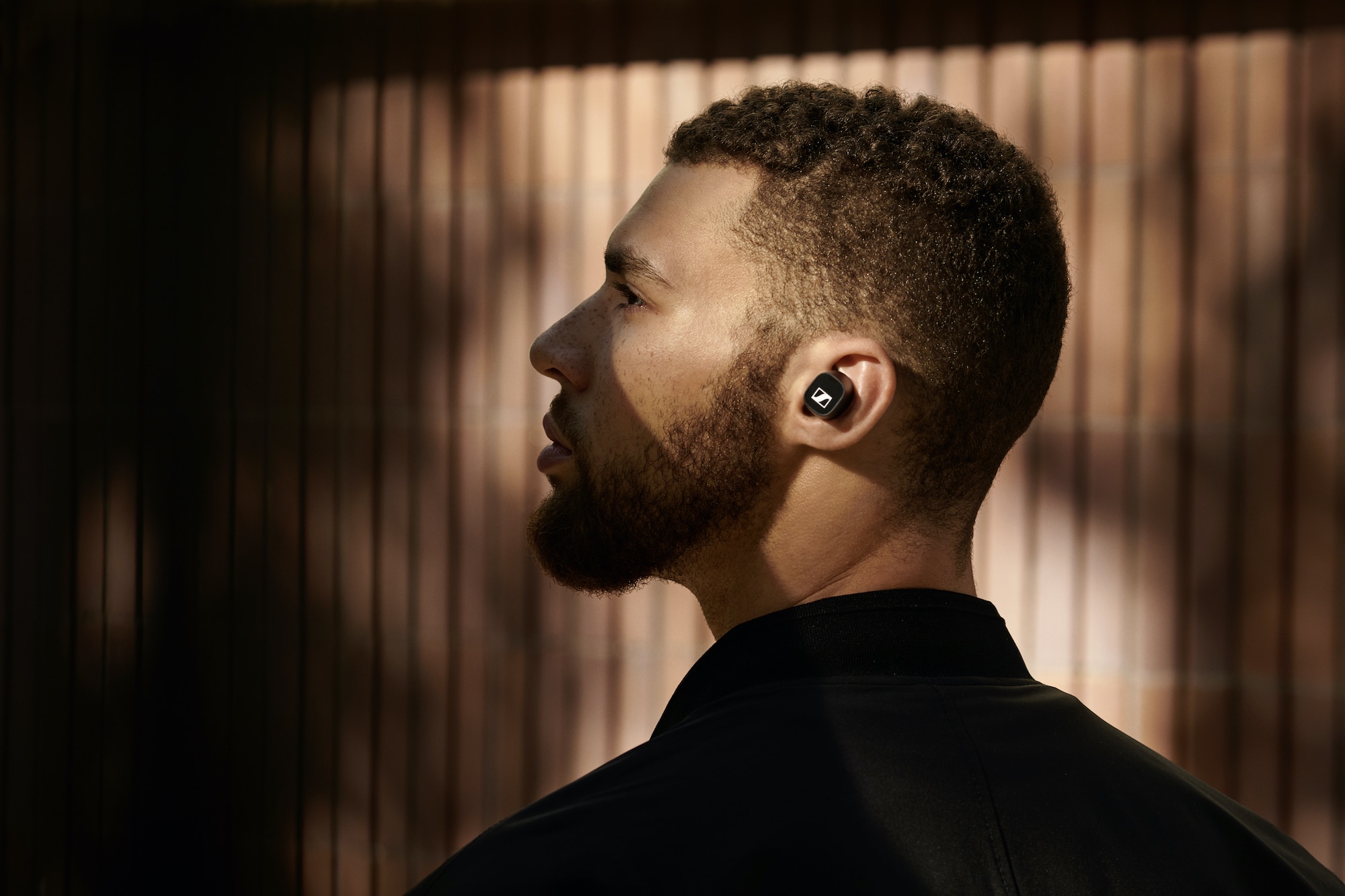 Pure power at a lighter price, the CX 400BT True Wireless earbuds from Sennheiser offer incredible value and astonishing sound thanks to specially designed 7mm dynamic drivers – the same found in the super premium MOMENTUM True Wireless 2.
Convenience is caked into these comfortable buds, which offer fully customisable onboard touch controls which can be re-mapped via the Sennheiser Smart Control app, giving the listener complete command over how they interact with their content.
With flexibility so central to the design, the buds even come with a built-in equaliser, so listeners using the app can adjust the sound signature to suit their exact taste. Whether that's stretching out the low-end so those rumbling bass notes bang a bit harder, or brightening up the highs for vibrant vocal work and rich details, the buds allow the listener a consistent, balanced soundstage to enjoy without distraction, given the exceptional passive noise cancellation.
---
---
Packaged with a slim charging case, the CX 400BT True Wireless offers a total of 20 hours of battery life (7 + 13 included with the case), easily taking a listener through a full day of music, and then some.
---
HD 450BT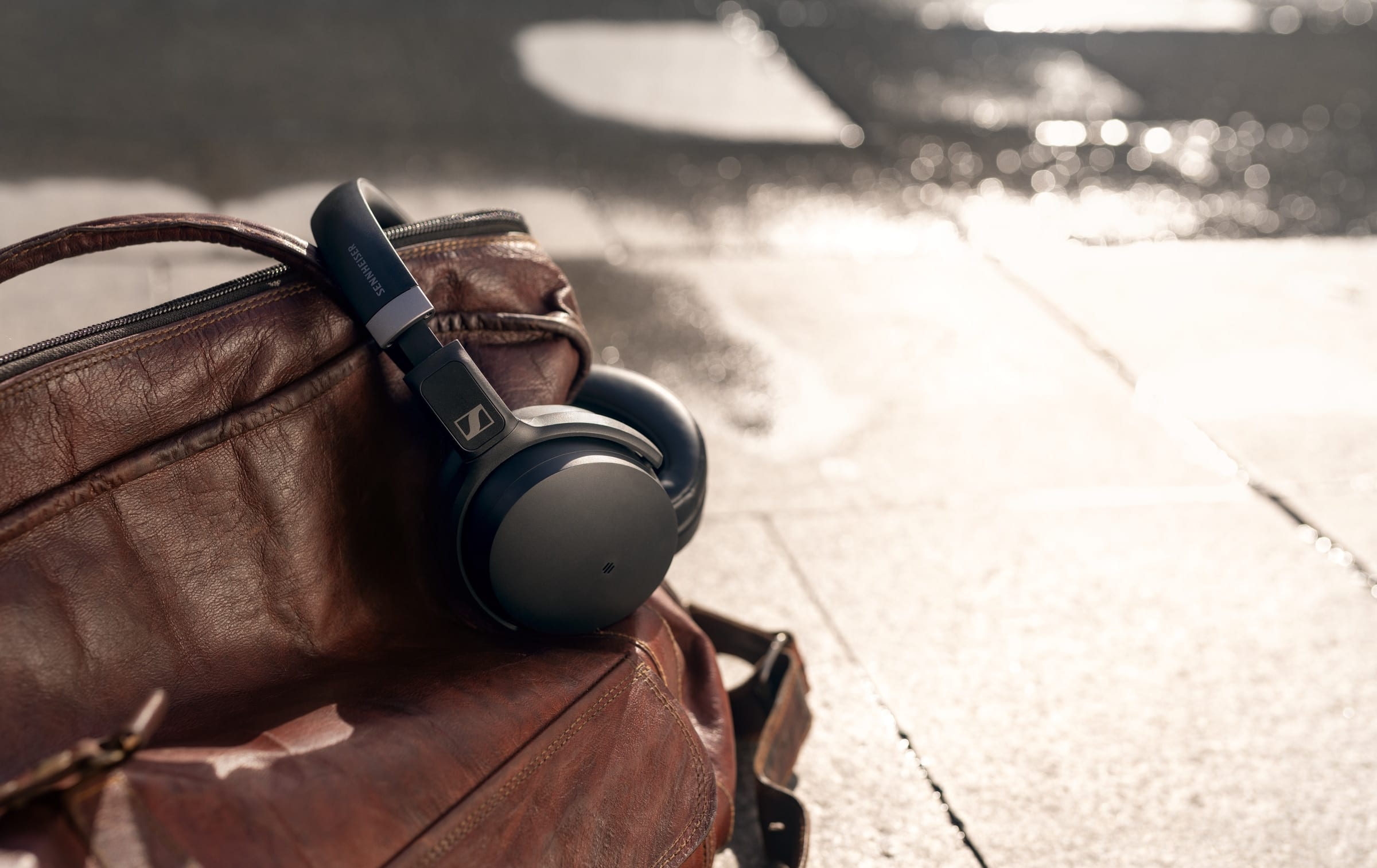 The HD 450BT over-ear headphones from Sennheiser offer a lot to love for the constant streamer who cares just as much about fashion as they do performance and comfort. With an attractive minimalist style and ergonomic, foldable design, these powerful wireless Bluetooth cans are available in white, black, or a new model that introduces head-turning streaks of red to a slick black body.
With active noise cancellation and a closed-back design, the HD 450BT is perfect for connection to any device, whether that's a phone streaming the latest podcast or playlist, or a smart TV syncing up with that addictive new TV show. The Bluetooth can support high-quality codecs like AAC, aptX and aptX Low Latency to ensure streaming is accurate and offering high fidelity no matter the source.
Those needing to streamline their day-to-day can quickly access their chosen voice assistant with a dedicated onboard button, sitting alongside intuitive physical buttons on the earcups which allow users complete command over the powerful sound.
The dynamic sound signature is highly customisable through the Sennheiser Smart Control apps' intuitive equaliser, which includes a dedicated podcast mode to boost speech intelligibility for those needing to hear every word and detail from their favourite series.
Designed to last all day, the headphones come with an impressive 30-hour battery life on a single charge, meaning users will never be caught out without access to incredible sound, even if they forgot to plug in the USB-C fast charger overnight.
---
MOMENTUM Wireless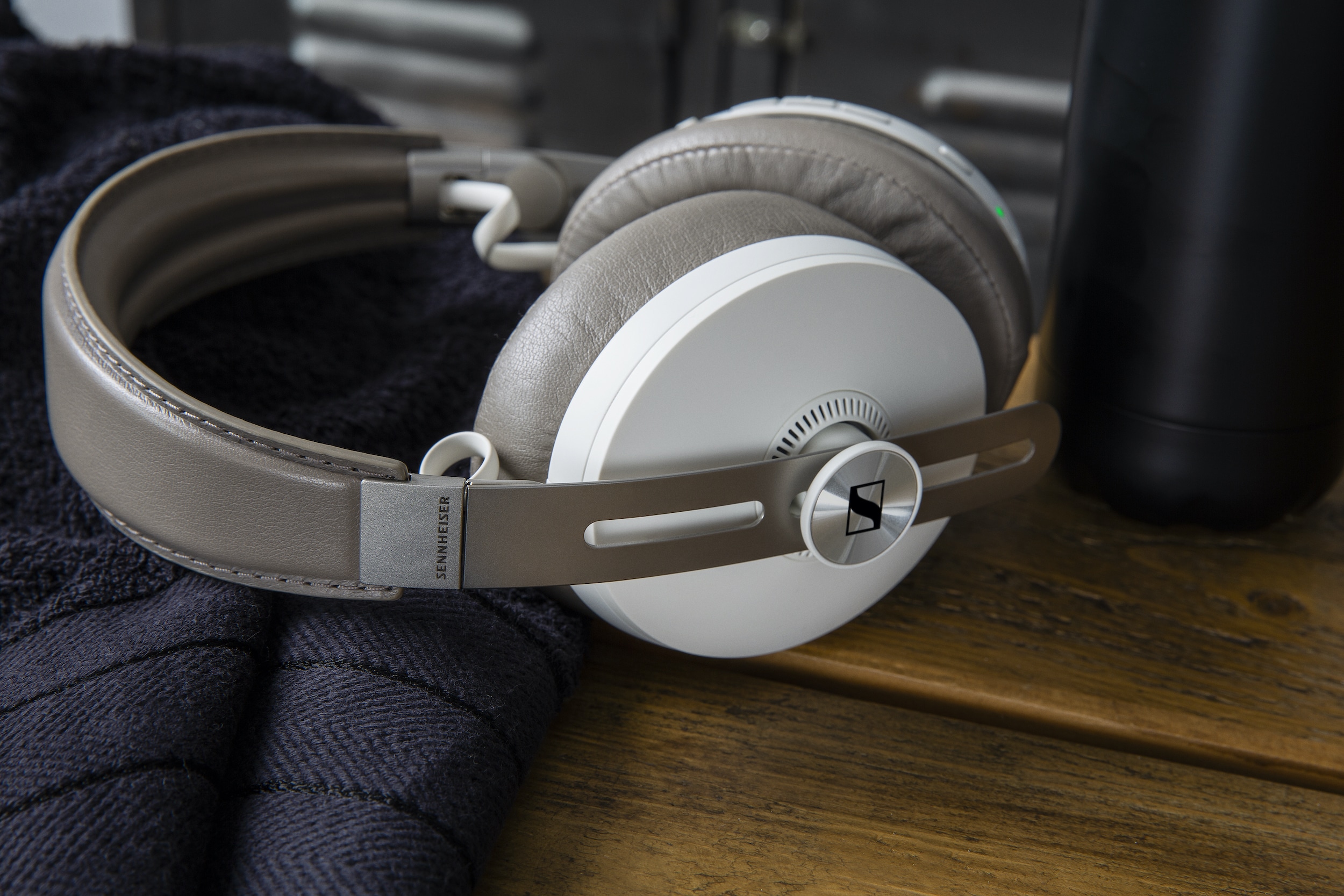 Exceptional design meets superior performance with the MOMENTUM Wireless over-ear headphones from Sennheiser, sporting a luxurious build quality with a genuine leather head strap, sturdy matte steel arms, and plush premium earcups suited for longer listening sessions.
Sitting comfortably at the crossroads of sound and style, these high-end headphones are designed with nothing but convenience in mind, offering the listener features such as three different modes of active noise cancellation, a transparent hearing mode for tightly controlled situational awareness, and support for TILE technology so the cans can always be easily tracked and located whenever they are misplaced.
---
---
A built-in equaliser offers complete control over the remarkable sound signature, using the Sennheiser Smart Control app to dial in exactly the right profile for any preference. Seamless one-button integration with a phone's voice assistant keeps things rolling without taking the listener out of the zone, while an intuitive 3-button interface can quickly switch between functions, whether that's making a business call or locking the listener into their own personal audio session.
Built to last long enough for a day's use on a single charge, the MOMENTUM Wireless headphones offer a generous 17-hour battery life so users never miss a beat.
---
PXC 550-II Wireless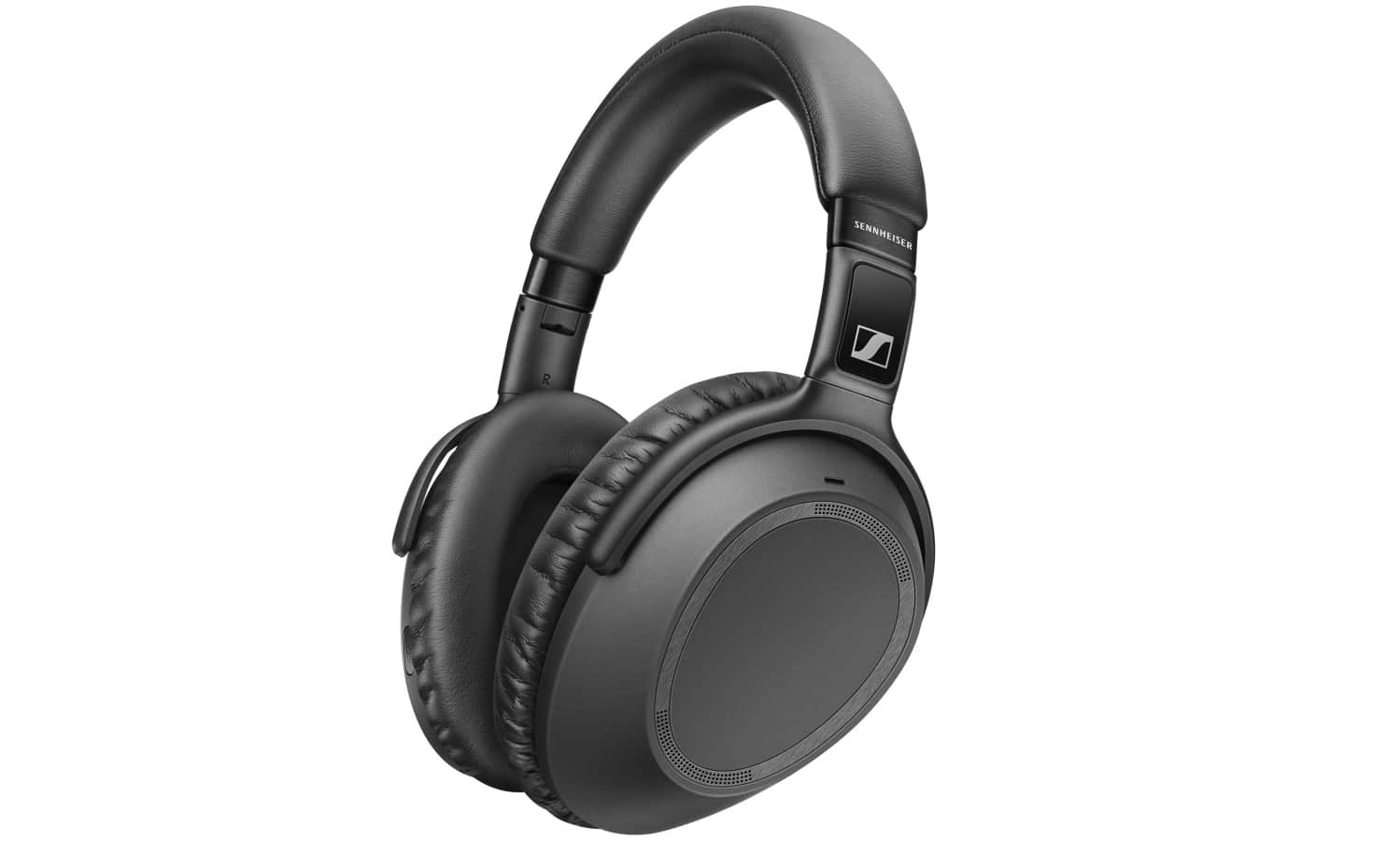 Everything about the around-ear Sennheiser PXC 550-II Wireless headphones is aimed directly at the frequent traveller who appreciates easy, seamless access to their streaming library while on the go.
The key to this is highly nuanced active noise cancelling, which seamlessly adapts to ambient noise levels to provide the exact level of suppression that is needed. For those constantly brushing through different environments, having a pair of sleek wireless headphones working to suppress unwanted background noise is invaluable, for when the journey needs that perfect soundtrack and nothing else.
And we are talking perfect – the dynamic, 32mm speaker powering these Bluetooth headphones offers a wide soundstage brimming with that immaculate, high-fidelity audio Sennheiser is best known for. Complementing the reliable performance is a smart, effortlessly portable design purpose-built to not only offer long-lasting comfort, but also switch the power off as soon as the cups are folded away, start them back up as soon as they fan back out, and pause sound when they are removed from the ears.
To round out the Sennheiser PCX 500-II Wireless is a stack of other features like a solid 30-hour battery life, advanced touchpad controls, and one-touch access to either Google Assistant, Alexa or Siri. Notably, a triple microphone array is built into the earcups for exceptionally clear speech, necessary when barking commands at the virtual assistant of choice, or taking a call, while hustling through transit.
This article is proudly presented in partnership with Sennheiser. Thank you for supporting the brands who support Boss Hunting.