Much like his choice of beer or car, a man tends to be loyal not just to his trusty wristwatch, but also the brand that's on the dial. For first-time buyers, choosing one or more watch brands to begin your love affair can be a daunting decision, especially if you're looking for a timepiece with clout, one that comes with somewhat of a reputation built on pedigree, perceived value, build quality or just because it's underrated.
The affordable watch brands below will not only offer you a sense of achievement upon acquisition but also gain a nod of respect from a seasoned watch enthusiast.
Seiko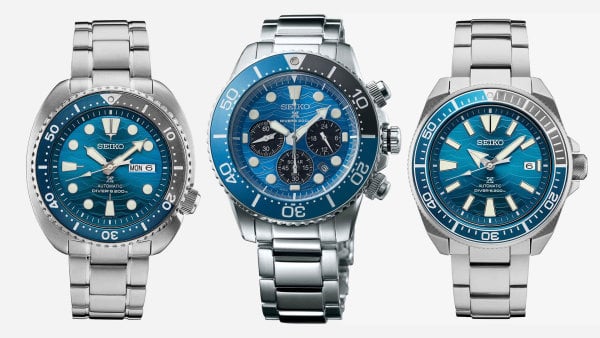 Obviously, we couldn't publish an affordable watch brands piece without the mention of Seiko. Seiko is a formidable challenger to the Swiss-dominated watch industry, from their foundation level pieces right up to their Grand Seiko brand. Their sweet spot, between design, function and price, is their robust dive watches, adored by watch nerds everywhere. Check out their Save The Ocean Editions starting from RRP AU$725 but are far more affordable at StarBuy.
---
---
Shop now at starbuy.com.au
RELATED: The Seiko 5 Will Make Your Wrist Look A Million Bucks For $200
Timex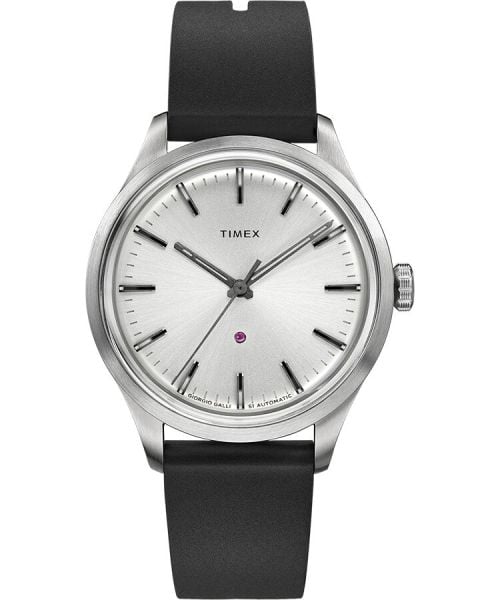 Timex has rocketed back to the forefront of minds since the launch of their 1979 Timex Q reissue, which provides Rolex GMT fanatics with the opportunity to get something similar looking, for a crumb – US$179 to be exact. Adding fuel to the fire, their contemporary Giorgio Gallo collaboration (pictured) is a striking yet understated dress watch, showcasing the brand's ability to execute all categories effortlessly. It's my pick at RRP US$450.
Shop now at timex.com
Tissot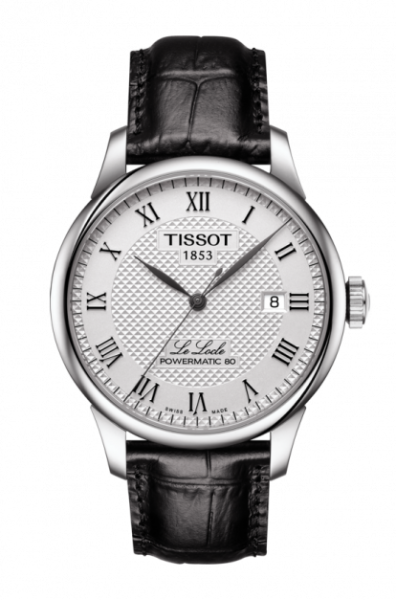 Tissot has remained relevant, and excelled in the mid-range market for decades, by building quality, aesthetically pleasing and value-driven products. The brand has sported the title of official timekeeper for sports such as the NBA, cycling, fencing, and even NASCAR. Named after the town the brand was founded in back in 1853, the Le Locle Powermatic 80 RRP AU$800, features an 80-hour power reserve and represents an admirable start to your watch collecting days. Head to their Sydney boutique to view the range.
Shop now at tissotwatches.com/au
Christopher Ward
In 15 short years, British watchmaker Christopher Ward has earned a reputation for creating some of the best value mechanical watches in the world. As sales have increased so too has the R&D, with the brand continuing to innovate year on year. Their latest dive release, the C60 Elite 1000 arrives in a titanium case and matching bracelet, weighing just 77g with 1,000m water resistance. It's also a looker in the blue and orange. From AU$1,865.
---
---
Shop now at au.christopherward.com
Autodromo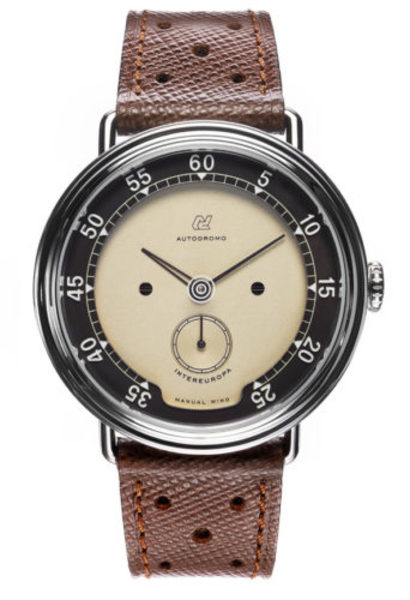 Bradley Price, the founder and creative mind behind Autodromo, draws inspiration from the golden age of motor racing. His designs are uncommon as his products are on wrists and therein lies the appeal. A niche product from a truly boutique brand. We love the Group B Series 2 and the Intereuropa, which is offered in 3 colour and costs US$1,250.
Shop now at autodromo.com
Junghans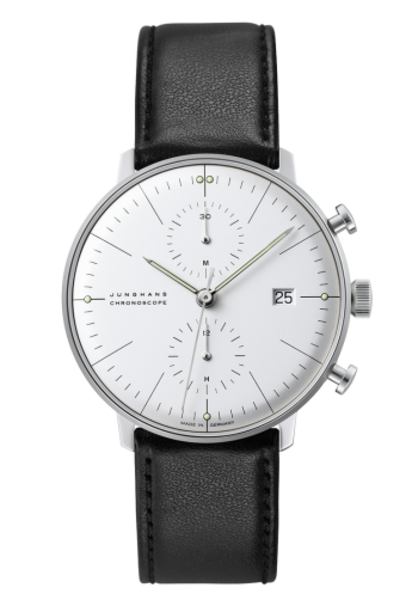 Well before Daniel Wellington and the minimal watch trend, over 150 years ago, in fact, Junghans began its journey in Schramberg, Germany. According to the company: 'Our watches are consciously understated, preferring to underscore the attitude and personality of the wearer.' And thus Junghans' strength can be found in its simplicity. The icon from the brands is their max bill collection and the max bill Chronoscope is simplicity exemplified. Prices start from US$1,782 online.
Shop now at amazon.com
Alpina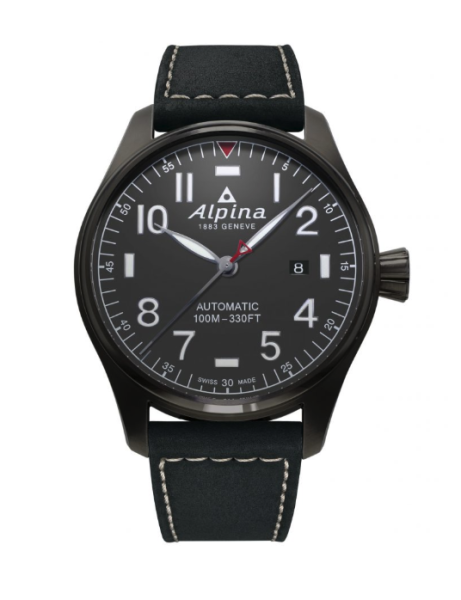 Another 19th Century Swiss veteran, Alpina is considered to be one of the most underrated brands on the market. Their reputation for building accurate, handsome and reliable sports watches has won the brand many a fan. Neither the highest altitudes or deepest depths do little to sway Alpina's performance and the Automatic Startimer Pilot is a welcome entry to this prestigious brand at US$1,550.
Shop now at alpinawatches.com
Farer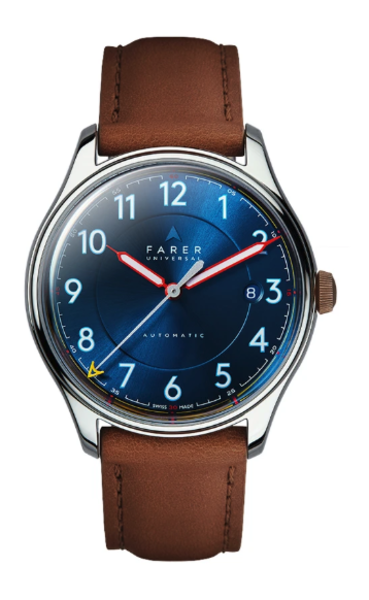 Farer combines British design with traditional Swiss mechanics. Farer's watches are commonly named after famous explorers and thus make for excellent active watches complimenting traditional engineering with modern, colourful accents. We're fans of the Hopewell II which makes a bright statement and is available for US$1,075.
---
---
Shop it now at farer.com
Meistersinger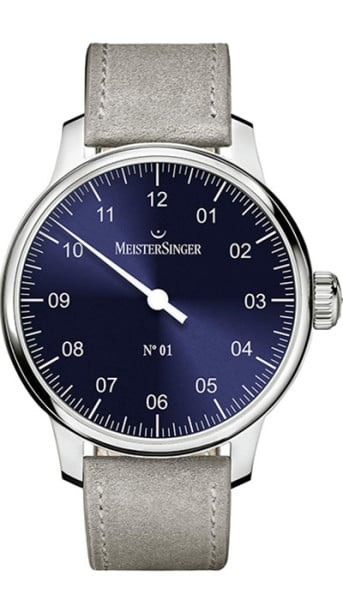 MeisterSinger is perhaps the best-known manufacturer of single-handed watches in the world – an approach they believe is 'a relaxed perception of time.' The Meistersinger No 01 represents simplicity personified (no unnecessary hands included) and acts as the perfect first dress watch and an interesting talking point. Cop it for $1,900 AUD.
Shop now at definewatches.com.au
Sinn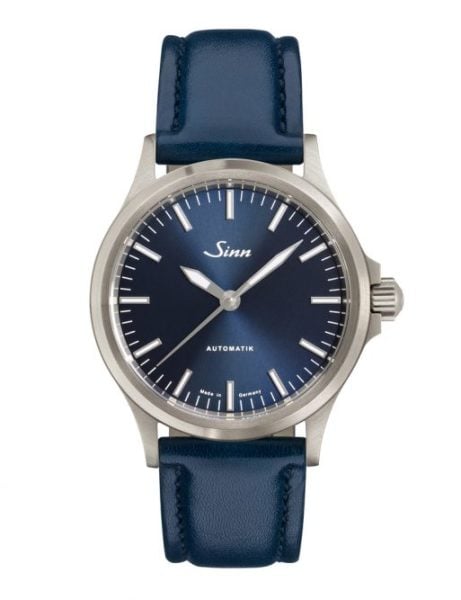 Founded in 1961 by the late Helmut Sinn, Sinn is one of the most respected tool watch manufacturers on the market today. Known for their hardwearing tegimented steel cases and contemporary designs, Sinn's watches are honestly priced and built to last, making them the perfect choice for your first significant everyday watch. Check out the Sinn 556 I B at AU$1,795, a contemporary sports-watch ready for any outfit or occasion.
Shop now at definewatches.com.au
Oris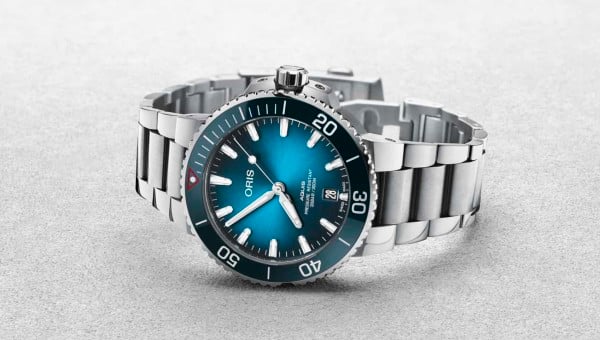 Whether you're starting out collecting or looking for one watch to rock for the rest of your life, value propositions don't come much better than Oris. Combining historical and contemporary designs with excellent build quality and everyday wearability, Oris is worthy of your dollar. Check out our feature on the Oris Clean Ocean diver retailing at AU$3,200.
View the collection at oris.ch
Longines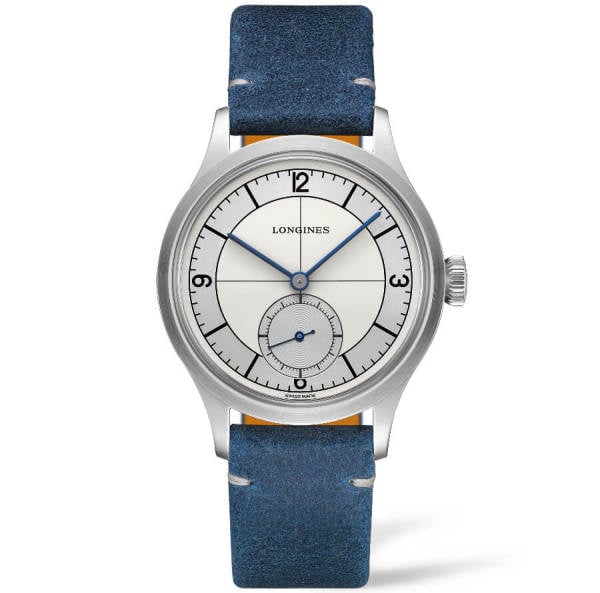 At the higher end, trusted for 185 years, and one of the most recognised names in watchmaking, Longines is devoted to tradition and excellence. The company offers a wide variety of watches that start from roughly $1000 and have made waves in recent years with Hydroconquest (above) and Heritage models like Legend Diver and Avigation Big Eye. Their latest offering, the Heritage Classic is a considered purchase at RRP AU$2,900, but one that comes with plenty of pedigree.
---
---
Shop now at longines.com.au.
Venturing into the world of watches can be a daunting journey. But steady investment in any of the watch brands above will birth a lifetime of positive timepiece experiences.