Sitting atop the noise-cancelling wireless earbud food chain are now two products – the Apple Airpods Pro and the Sony WF-1000XM3. I spent September trialling the Sonys but swapped them out for Apple's AirPods Pro when they launched last week. Considering both retail at $399.90/95, I thought I'd share some feedback on how they compare, which will hopefully make your decision to purchase a tad easier.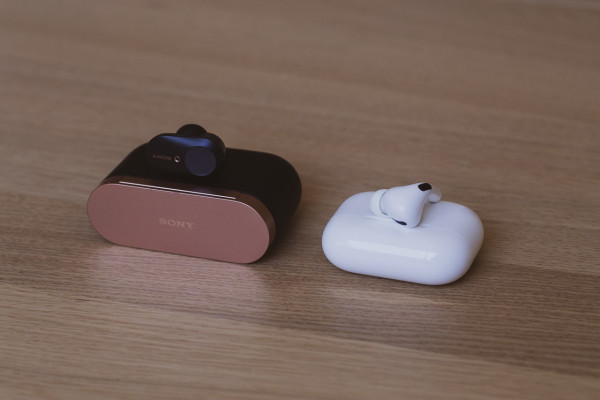 Size & Design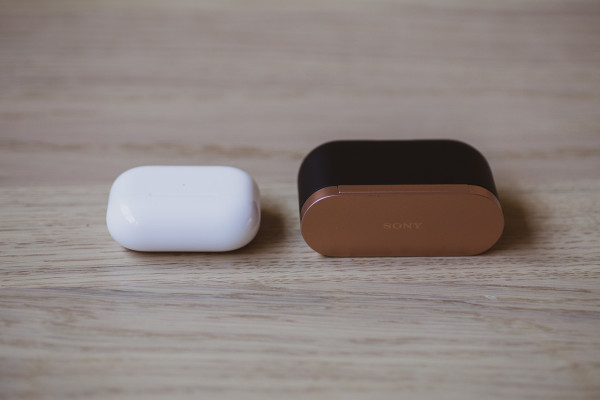 Despite the earbuds being very similar in size, the Sony case is almost double the length and width of the AirPods Pro case which makes you second guess taking them out for the day and that's a problem. It protrudes from your jean pocket where the AirPods Pro case is so much smaller you forget they're in your pocket. I do like the look of the Sony earbuds and the case, but the compact nature of the Airpods Pro buds and case make them the clear winner here.
WINNER: Apple AirPods Pro
---
---
Fit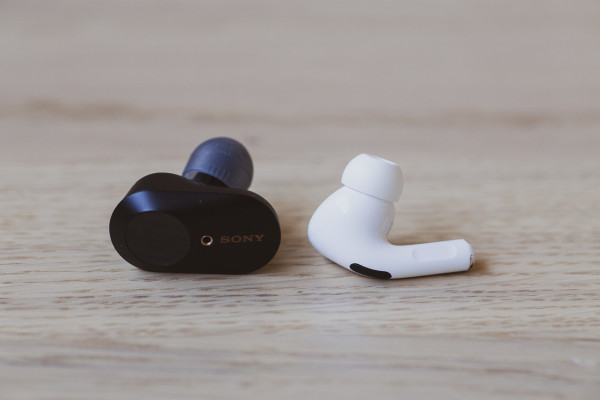 My biggest gripe with the Sonys has been fit. I can't even walk to get a coffee without them falling out of my ear or having an anxiety attack that they will. Both products come with a variety of tips (the Sony offers foam and silicone) but after cycling through both the med and large silicone and onto the large foam I still couldn't get the WF-1000XM3s to stay in my ears. The AirPod Pros are revolutionary compared to the Sonys, lodging into my ears and closing the canals to provide a sturdy fit and better noise cancellation. I've also been running in them – they're sweat-resistant – unlike the Sonys. Sorry Sony but this is the product's biggest downfall.
WINNER: Apple AirPods Pro
Intuitiveness
Both products feature sensors to pause music and controls to change tracks, scroll between modes. I prefer feeling for Apple's moulded stem as opposed to Sony's touch button. For Apple users this the choice of AirPods Pro is a no brainer. The new operating system for iPhone 11 has everything built-in, from the Ear Tip test upon set-up to volume controls, Siri and adjusting between the various modes – it's all in the lock screen.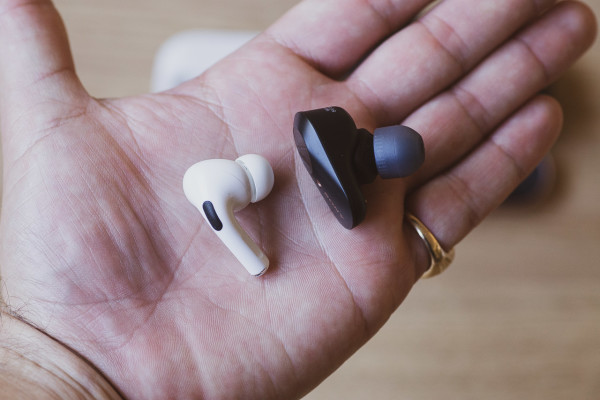 The WF-1000XM3s require an app, which I originally used on Android that allows you to customise the listening experience but it's not nearly as seamless as the AirPod Pro experience. The Sony's also offer NFC connectivity which is great but are finicky when trying to get them to connect to your computer, requiring an 8 second hold on both earbuds to initiate pairing mode. The Sonys also require me to select them as the output for a call arrives which is infuriating – they're in my ear why wouldn't I want them to take the call?!
WINNER: Apple AirPods Pro
Noise Cancelling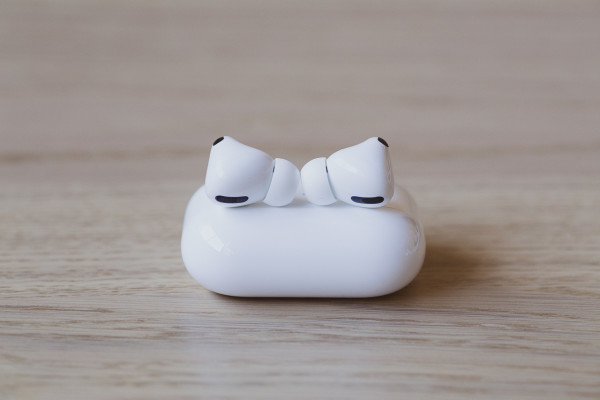 Apple has crushed the noise cancelling aspect of the AirPods Pro. I've found them to be noticeably better at blocking out ambient sound but could also be attributed to the fact that they fit in my ears much better than the Sonys. Unlike the AirPod Pros, there's a noticeable suction of sound when initiating the WF-1000XM3 earbuds – if you're not a big fan of the sensation of earplugs it'll be enough to erk you. Apple's Transparency mode is also infinitely better than Sony's Ambient mode which almost amplifies ambient noise rather than letting it gently pass like the AirPods Pro.
WINNER: Apple AirPods Pro
---
---
Sound
When I'm sitting at my desk and I've got the Sony's firmly lodged into my ear canal, I can appreciate that they sound richer and more established than the AirPods Pro. The AirPods are a noticeable set up from their former iteration but they're not at the same level as the Sony WF-1000XM3s. Fit-again comes into play, however. When I'm out in the street walking the AirPods Pro feel more secure so I perceive the sound to be on par if not superior.
WINNER: Sony WF-1000XM3
Charging & Battery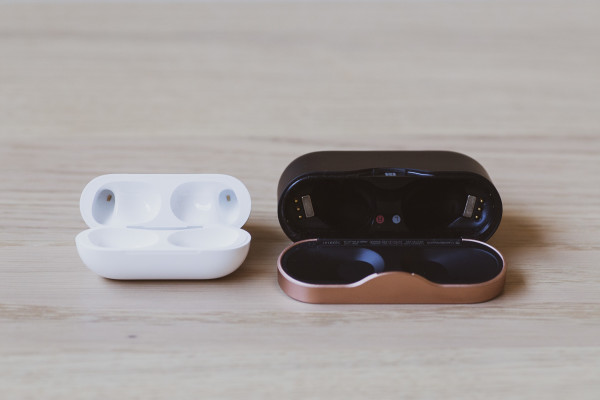 Both the WF-1000XM3 and AirPods Pro feature a charging case that gets you up to 24 hours of total audio time – Apple's is wireless, Sony's is not. Both cases work extremely well at sustaining the battery life of the earbuds and protecting them from damage and loss. The Sonys will give you 6 hours of listening time with noise cancelling compared to 4.5 from the AirPods Pro. To counteract this, Apple promises an hour of listening/talk time from a rapid 5 min charge. Neither product has died on me yet, so I'll go with specs on this one.
WINNER: Sony WF-1000XM3
Verdict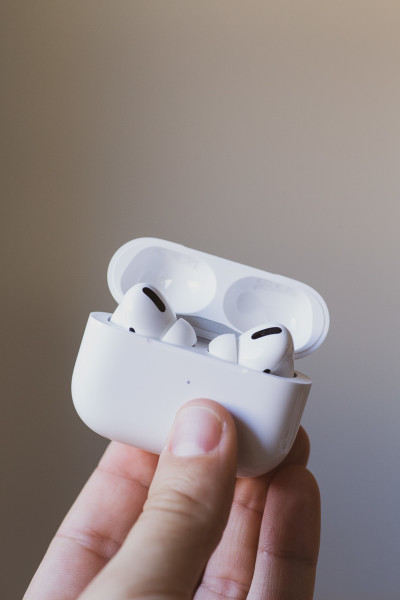 While the Sony WF-1000XM3s excel in sound and battery life, it's marginal, meaning that Apple's AirPods Pro, as a complete package, reign supreme. Fit obviously plays a huge part in sound quality, noise cancellation and the overall enjoyment and that's where the Sonys fell so short for me. Add sweat and water resistance to the AirPods Pro and you've got an excellent noise cancelling wireless earbud that really does tick all the boxes.
OVERALL WINNER: Apple AirPods Pro
Both products were provided for review purposes. The opinions are entirely the writer's own. Cop them at sony.com.au and apple.com.au.