Amazon Prime Day 2022 has once again reared its bargain-loving head, with access to 65 hours of deals on a seemingly endless list of products from Tuesday, July 12th. As always, Amazon's Prime Day is one of the smartest ways to scoop in on that piece of kit – whether it be some new headphones, some speakers or just some work pants – you've been eyeing for months, with a wild range of sales on big-ticket brands like Samsung, PlayStation, Dyson, DJI, Nintendo, Panasonic, Sony and more. Let's just hope your wallet isn't still hurting from the frenzied Afterpay Day in March so you can take advantage of the best Prime Day deals Australia has to offer.
As always, you'll need to sign up to become an Amazon Prime member to access these limited-time deals before they hike back up in price. You can easily sign up for a 30-day free trial at the Amazon Prime website ($6.99/month after the trial period – you can cancel anytime), and it'll give you a raft of additional benefits including:
Free expedited delivery on all Amazon Prime eligible items shipped and sold by Amazon US and Amazon UK.
Access to Amazon Prime Video (check out our round-up of the best shows and movies on the streaming service)
Access to Amazon Prime Reading
Access to Amazon Music
Access to early Prime Day deals
Best Amazon Prime Day Deals In Australia – Table Of Contents:
---
What Is Amazon Prime Day?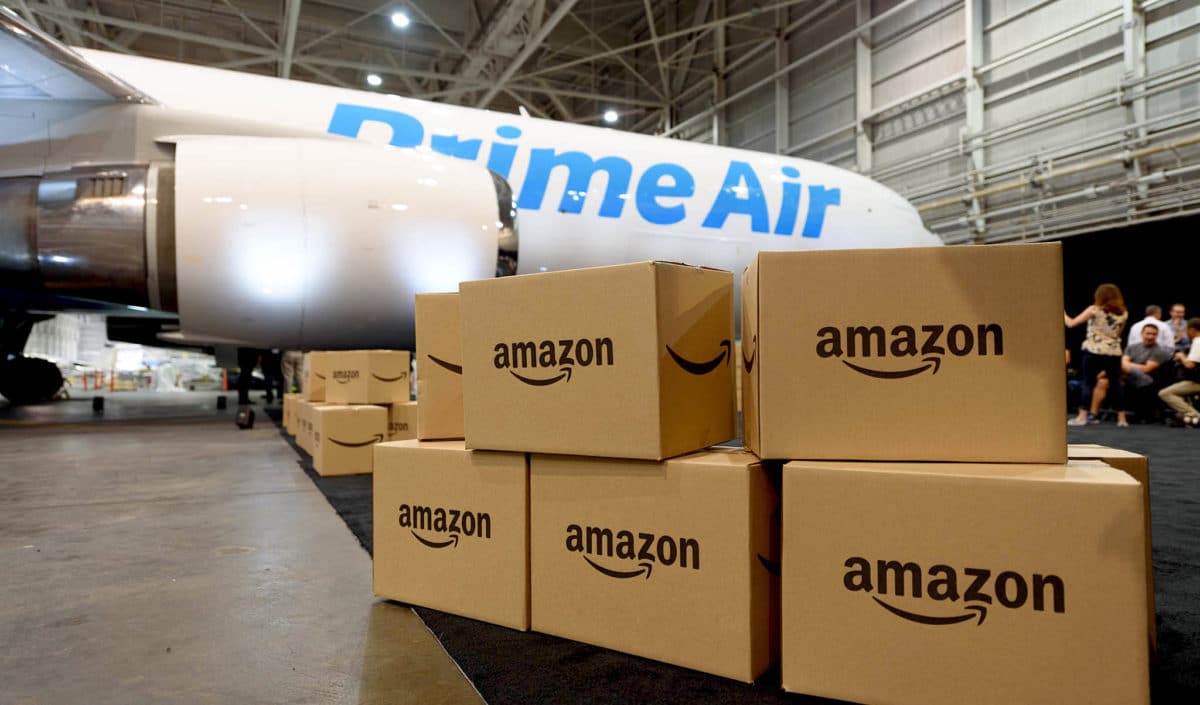 As implied above, Amazon Prime Day is a two-day sale and one of the biggest online shopping events of the year. Each time it rolls around, online retail giant Amazon puts up incredibly generous deals from some of the world's biggest brands, ranging everything from technology and beauty to fashion and gaming. Although, unlike some other big online sales, a lot of these deals and discounts – at least the best ones – are announced at the very last minute and are only live for a limited amount of time.
---
---
Below are the deals either announced so far, or currently active, but as is the nature of Prime Day you'll need to be fast to look in that hard-won discount. If you're paying attention you could snag a serious bargain on that product you've been planning to buy anymore. Save money and spend it on something else. That's why these epic sales events are always so valuable, even for blokes who like to think that a price tag is beneath them. It's wise and considering the bleak financial outlook for the economy right now, almost essential.
When Is Amazon Prime Day 2022 In Australia?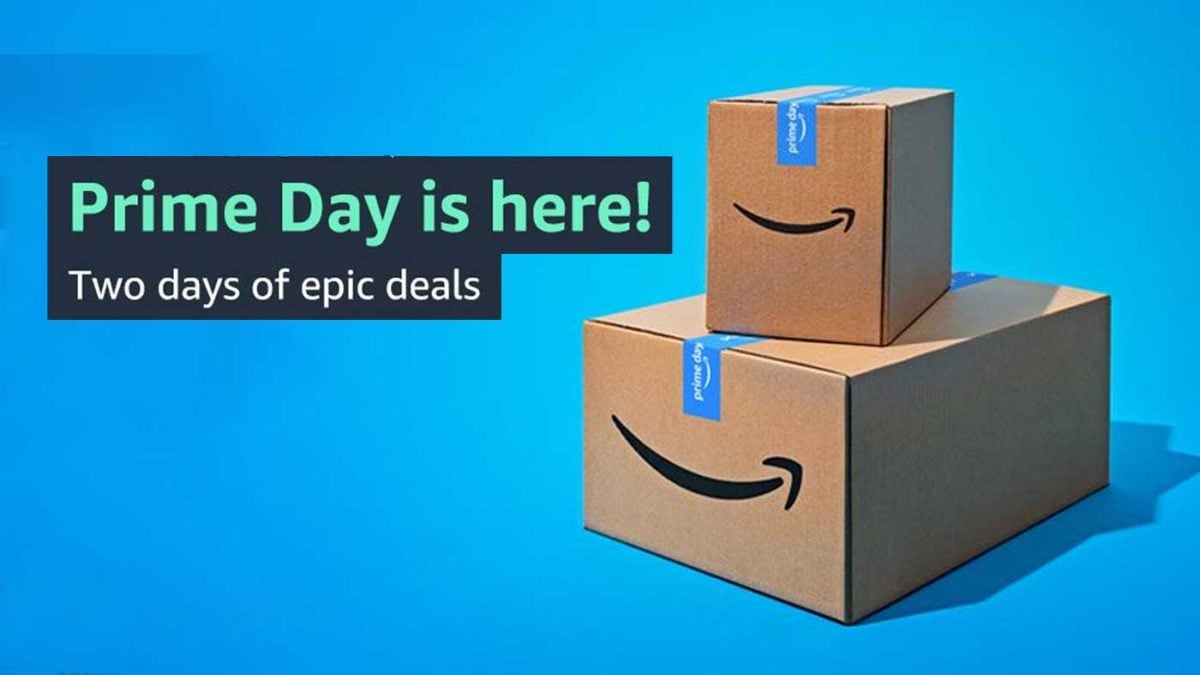 Amazon has announced that Amazon Prime Day 2022 will kick off in Australia at 12 am (AEST) on Tuesday, July 12th. Australian customers then officially have 48 hours to seek out all the best Amazon Prime Day discounts before it comes to an end at 11:59 pm (AEST) on Wednesday, July 13th.
And yet, that won't be the end of the Prime Day sale, as we'll also have access to some items locally from both Amazon US and Amazon UK, so technically the Prime Day shopping spree doesn't really end for Australian customers until the US West Coast puts a wrap on things. So international deals will still be available until 5 pm (AEST) on Thursday, July 14th.
2022 marks a return to normal for Amazon Prime Day, which for the past few years has shifted around the calendar due to the coronavirus pandemic. First, delays shifted Prime Day to October 2020, and then a year later it slide on over to June 2021. A return to early July means Prime Day is timed nicely for the start of a new financial year, so now's the time to browse through that kit you've always wanted, whether it's from Digital Camera World or the Apple Store. Or maybe just a nice and modern piece of tech you've added to your wish list after reading in depth reviews from a leading digital publisher.
---
What Will Be On Sale During Amazon Prime Day?
Technology is always big when it comes to Prime Day, and much like in previous years, in 2022 you'll be able to save on laptops, gaming consoles, phones, headphones, wireless earbuds and home technology kit like Dyson vacuum cleaners. You'll also find plenty of discounts on hair care, beauty, workout accessories, dental care and even vitamins.
Fashion is another big one, so you can expect big discounts on coats, swimwear, shirts, underwear, socks, shoes and just generally anything you've been putting off while your wardrobe ages with you.
---
How Does Amazon Prime Day Work?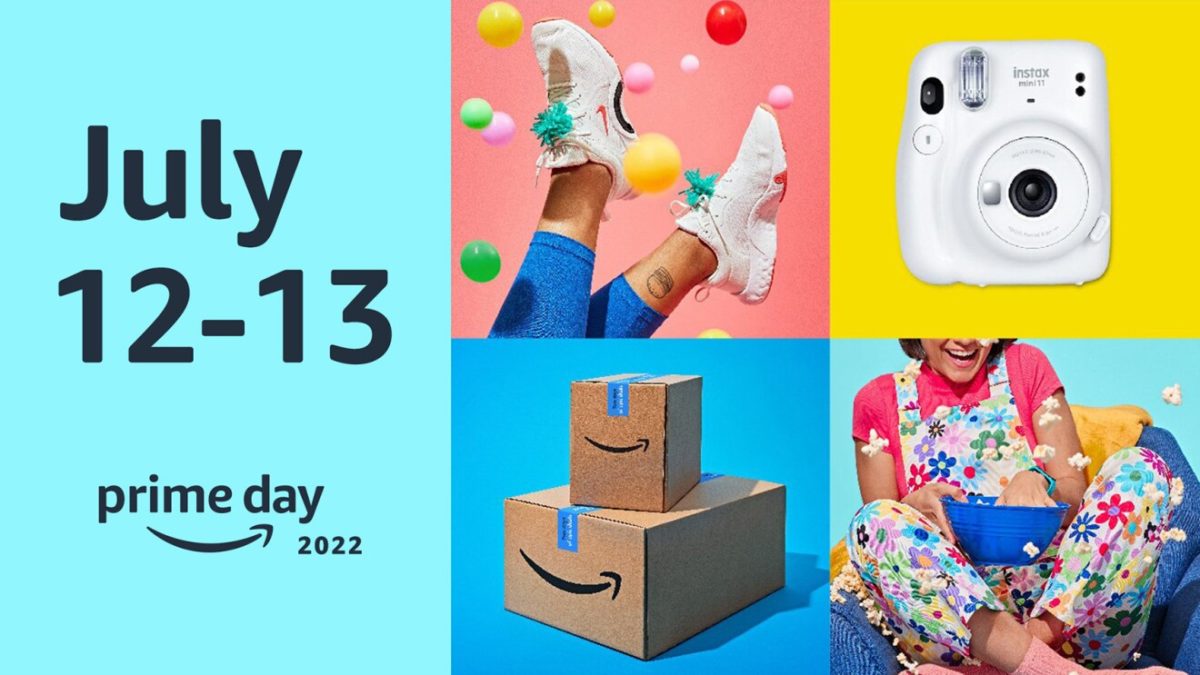 While we will be bringing Prime members the best deals as they come through, take note that as new ones pop up, older ones typically run out. Speed is the way to play here, so if anything below catches your eye, be quick about it. That's really the only way to ensure you're maximising all the best deals from Prime Day.
---
---
Then you've got the early deals that are put up before Amazon Prime Day 2022 even begins just to satiate the appetite for a good bargain to kick off a new financial year. These range from great tech deals in general to exclusive deals with record low prices from the online retail giant. Some of the best early deals can end up being the favourites of the entire Amazon Prime Day, so it literally pays to lock in that Prime subscription before Tuesday, July 12th.
Last year, Prime Day discounts were so popular around the world that the sales event clocked around 250 million items sold worldwide from Amazon. In the United States alone, shoppers apparently went all-in with the best Prime Day deals, spending a total of $15.4 billion as reported by CNBC. That represents a 6.1% increase compared to Amazon Prime Day sales from 2020.
"We know that Australians are looking for value right now and we are thrilled to offer Prime members bigger and better Prime Day discounts this year," said the country manager for Amazon Australia, Janet Menzies.
"Prime members will have exclusive access to incredible savings from big brands and small and medium local businesses, meaning there will be savings to be made no matter what you are looking for."
Local Prime Day discounts in Australia will run for 48 hours up until 11:59pm AEST Tuesday June 22, although Prime Day deals from the UK and US will also be available for Australian Amazon customers through Amazon Global Store until 5pm AEST Wednesday June 23.
Take note of the new 'Shop Local' section, which Amazon are using to showcase Australian small businesses with a variety of deals from homegrown brands (sadly no R.M.Williams fellas – at least not yet).
First step, you'll need to sign up for that Prime Day trial, which you can do so below. Only then can you get access to the best Prime Day discounts Australia has to offer.
---
How You Can Score The Best Prime Day Deals For 2022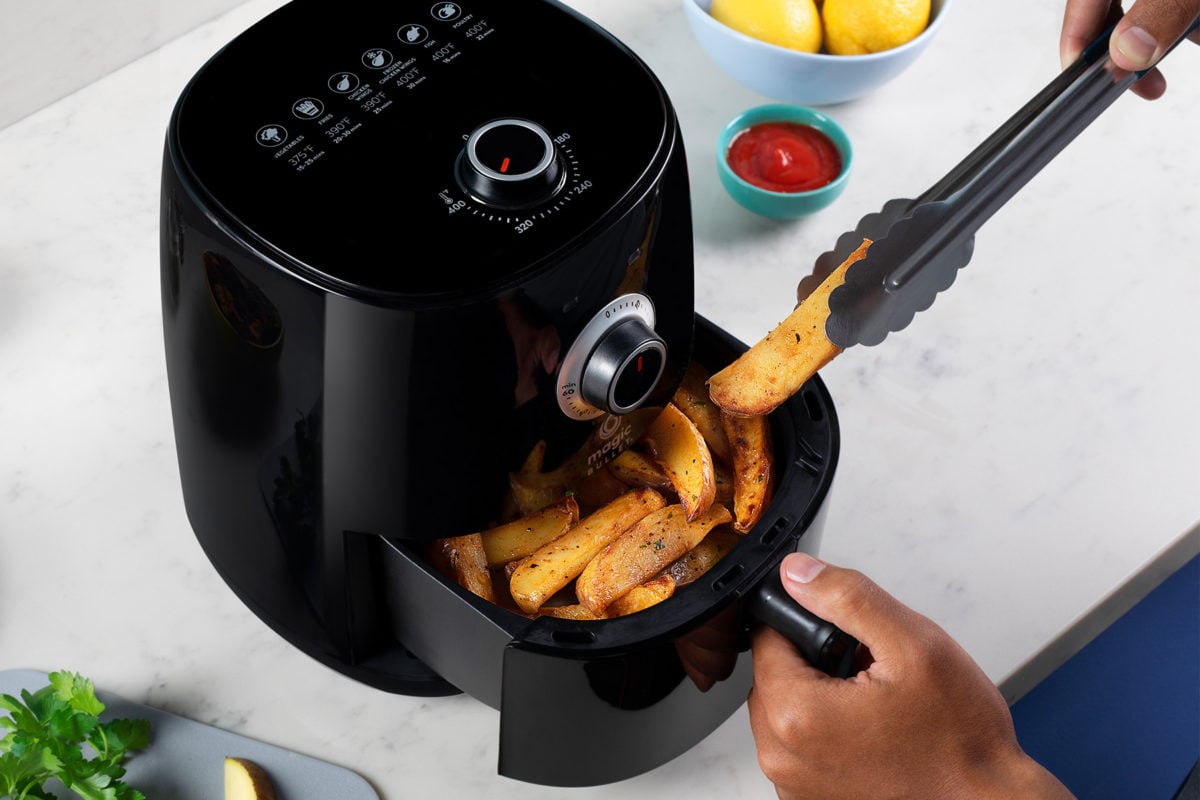 Look, you're not a fool. You know how online discounts work and more than likely you've torn your credit card to shreds for one of these online shopping events before. But let's just run through a few obvious tips, tricks and hacks you can employ to make sure you're getting the best Prime Day bargains you can find.
---
---
Sign Up For Amazon Prime
This one's a non-negotiable, really. Amazon uses Prime Day to stack up those subscriptions, with the online retailer always scoring a significant amount of sign-ups for the sale event. As such, you'll need to sign up for Amazon Prime to get access to the deals, free delivery (on both local and international Prime eligible items) and, as mentioned above, various other benefits like access to Prime Video. Not a bad shout at all, considering the streaming service now has some cracker Amazon Original series including The Boys and the forthcoming Lord of the Rings series, the Rings of Power.
Signing up for a free trial, by the way, doesn't lock you into anything. You've got 30-days of free Amazon Prime and then you can either keep paying month-to-month (or by year) or cancel at any time.
Use The Amazon App
Download to Amazon app if you haven't already. Not only is it fairly intuitive, but it gives you the ability to create personalised deal alerts for Prime Day so you don't have to spend hours refreshing the screen in desperation. When Prime Day begins in Australia on Tuesday, June 22 you'll then receive push notifications on any wish-listed items.
Don't Forget To Check Amazon Warehouse
Head to the Amazon Warehouse section on Prime Day. This is where open-boxed products and pre-owned goods from different categories like technology, clothing and gaming are features. These are already heavily discounted, so it's always worth checking this on Prime Day to see if there are any further price drops. It could prove just as cheap as fishing through a bargains bin at JB Hi-Fi.
Use Google In A Separate Tab
Even though for Amazon Prime Day you will new gadgets at less than a fraction of the cost you'd usually pay, you're still investing a bit of cash. Think wisely. It's always good to have Google open in a separate tab so you can quickly look up some reviews of the product you're thinking of buying before you buy online. You don't want to receive something disappointing that you'll only use a handful of times, even if you saved some big money by spotting it during the 2022 Amazon Prime Day sales.
Just remember, the global shopping event exclusively lies on Amazon so keep your eyes peeled there for all the lightning deals and best tech deals that pop up on occasion (and usually at the last minute). You'll find that you score some great bargains on deal-favourites like Nintendo Switch games and Philips Hue smart lights.
Online Shopping Tips for Amazon Prime Day
You're going to come across a lot of online shopping tips each time Amazon Prime Day rolls around. Ignore most of them. The best tips you could have are the ones above – just keep an eye out, have Google open in another tab so you can quickly look up reviews, and act with speed while occasionally checking out the Amazon Warehouse. Do these simple things and it's unlikely you'll miss the great discounts that pop up.
---
Amazon Prime Day Early Deals 2022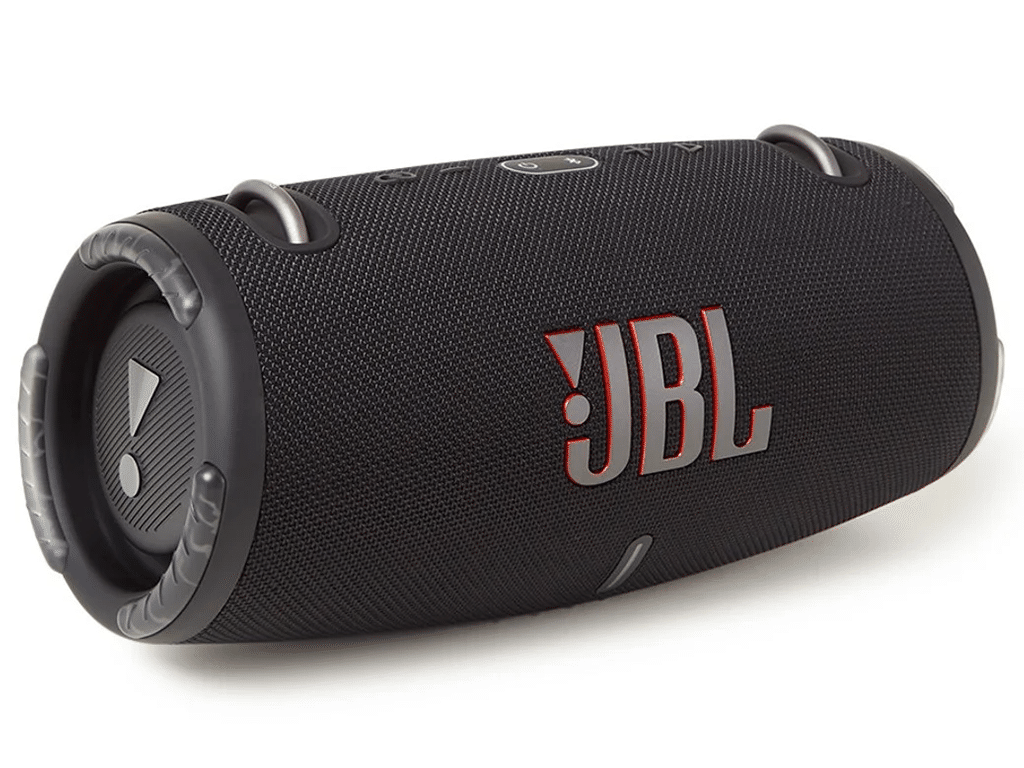 The following are some of the deals that have been put up early in the lead up to Prime Day 2022. These ones tend to expire quite fast so make sure you've got a Prime membership and then pull the trigger if any of these Prime Day deals in Australia catches your eye.
---
---
---
Amazon Prime Day 2022 Preview
These are some of the deals you can expect on Amazon Prime Day when it kicks off on Tuesday, July 12th. Keep checking back on this article as we'll be updating the piece with links once the massive deal day begins.
We do know that Amazon Prime Day will apparently offer more deals than ever before, with more than 100,000 different products on sale fro big-name brands like Apple, Barbie, Bosch, Bose, Garmin, GHD, Instant Pot, Lego, Lenovo, North Face, Nintendo, Oculus and Samsung, and small local Australian businesses, including Nakie, Orbitkey, and Doggie Balm Co.
Australian Small Business Brands
All Australian Small Business Brand Prime Day deals can be found here. Highlights include:
Amazon Devices Deals
See all Amazon Devices deals here. Highlights include:
Technology Deals
See all Technology deals here. Highlights include:
Home and Leisure Deals
See all Home deals here. Highlights include:
Every Day Essentials & Pantry Deals
See all Food, Drink & Kitchen Essentials deals here. Highlights include:
Books Deals
See all Books deals here. Highlights include:
---
---
Fashion Deals
See all Fashion deals here. Highlights include:
Beauty Deals
See all Beauty deals here. Highlights include:
Family & Pets Deals
See all Family deals here & Pets deals here. Highlights include:
Amazon Prime Day Deals Australia – Frequently Asked Questions
---
How long does Amazon Prime Day 2022 Last?

Local deals for Amazon Prime Day in Australia run from Tuesday, July 12th at 12 am AEST until Wednesday, July 13th at 11:59 pm. International deals will still be available after that, with Amazon UK and Amazon US deals accessible from Australia until it all wraps up at 5 pm AEST on Thursday, July 14th.

How do I get the best Prime Day deals?

Speed and attention. Amazon Prime Day is updated constantly and new Prime Day discounts will continue to roll out until Thursday, July 14th. No deal is up for too long so it literally pays to keep looking or sign up for alerts.