A Buy Now, Pay Later feature, the ability to edit messages and a completely redesigned MacBook Air with a new M2 chip. Apple has lifted the lid on a raft of meaningful new features from the company, making the multiple announcements at the Worldwide Developers Conference in Apple Park in Cupertino earlier today. With Apple iOS 16, the company is looking down the path of its biggest iPhone update since the iPhone X was introduced back in 2017, headlining several other interesting developments that should bring substantial changes to how Apple users engage with devices such as the iPhone 13 and the MacBook Air.
Here's everything important Apple announced today.
---
Apple iOS 16 – A Crowd-Pleaser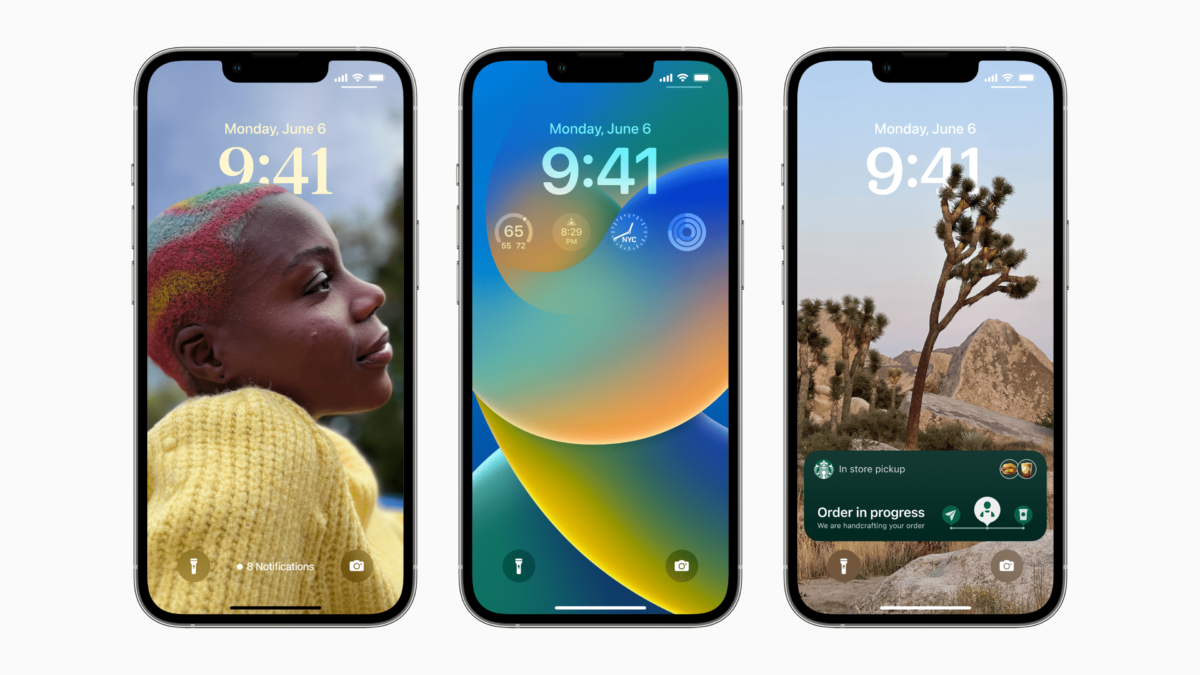 One of the most requested changes Apple has been dealing with for years has been the ability to allow iPhone users to un-send and edit iMessages. And while un-sending has been around in some form with apps like WhatsApp as well, being able to modify messages after they're sent is something completely brand new for the company, and for smartphones in general.
---
---
Much like the un-send feature on WhatsApp, it appears you'd have to act fast after you send a message. In the moments after you send an iMessage that you'll most definitely regret in 5 minutes, you can quickly hit the "edit" button to modify and try to save face.
While Apple has not yet revealed the release date of its iOS 16 operating system, it's not hard to imagine anticipation shooting through the roof after the announcements today. And of course that bodes incredibly well for sales of the iPhone 14, which should be arriving sometime in September.
In response to the suite of Apple announcements, the company's shares rose 0.2% at $145.66 (USD) on Tuesday morning.
Other features that will be included in the new iOS 16 include an overhaul of the iPhone lock screen, introducing much more customisability to the home screen with options for custom fonts and various widgets that will show everything from the local weather to Apple News. Further to this, notifications will also appear much differently on the lock screen – rather than being stretched out over the entire display, there will be a small compact bar located at the bottom of the screen, which is where notifications will, according to Apple, "roll in."
"We have re-imagined how the Lock Screen looks and works with exciting new features that make it more personal and helpful, introduced iCloud Shared Photo Library for families, streamlined communication through new capabilities in Messages and Mail, and harnessed enhanced intelligence with updates to Live Text and Visual Look Up," said Apple's senior vice president of software engineering Craig Federighi.
Those new updates to Mail seem to bring the app much closer to the more ubiquitous Gmail, solving an issue Apple has strangely not addressed for years now. This includes giving users the ability to cancel delivery of a message before it reaches the recipient, notifications if an attachment is missed and a redesigned search feature that will make that inbox much easier to navigate and organise. Perhaps most meaningful is an option to resurface a message at any date and time with a "Remind Later" feature along with follow up suggestions that automatically come through if a user has forgotten to follow up on an email that hasn't yet received a response.
Of course, another headline is the significant change to Apple Pay. In an effort to compete with existing Buy Now, Pay Later services, users can now easily engage "Apple Pay Later," which will break up any Apple Pay purchases into several interest-free payments in a similar way to services already offered by the likes of Afterpay and Klarna.
---
---
---
The M2 Chip – Supercharging The MacBook Air and MacBook Pro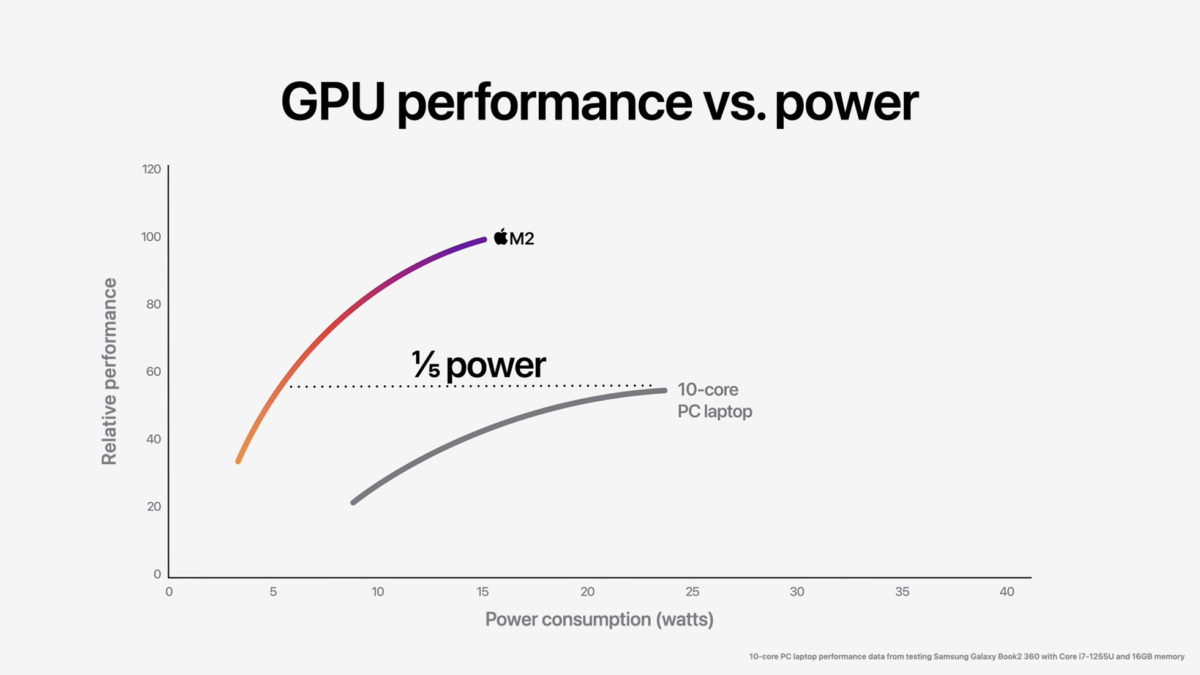 That's right. We're getting both a supercharged MacBook Air and MacBook Pro, powered by Apple's incredibly efficient and impressively powerful M2 chipset.
Considering the chip architecture allows for substantial design changes, the MacBook Air has been slimmed down (now 11.3 mm thin) and manages to pack in a much larger 13.6-inch Liquid Retina display as well as a 1080p FaceTime HD camera along with a four-speaker sound system that should up the audio performance considerably from the previous generation.
The slimmer chip also leaves space for a bigger battery which is capable of up to 18 hours of battery life, powered by MagSafe charging or USB-C.
The 13-inch MacBook Air also benefits from Apple's newest chip, which is a follow-up to the already powerful M1 and features more transistors for more unified memory.
The M2 chip means the 13-inch MacBook Air will now come with 24GB of unified memory, which should easily make it one of the most efficient and seamless laptops on the market. The new chip also allows for ProRes acceleration and up to 20 hours of battery life.
Designers should take to the new laptop immediately, given the 8-core GPU and 10-core GPU represents a 40% boost in speed for apps like Affinity Photo when compared to the previous generation.
Australian Prices for the 13-inch MacBook Pro with M2 start at $1,999. The slightly less expensive MacBook Air with M2 starts from $1,899. Both devices will begin retailing in Australia sometime in July 2022.
---
Apple watchOS 9 – A New Way To Use The Apple Watch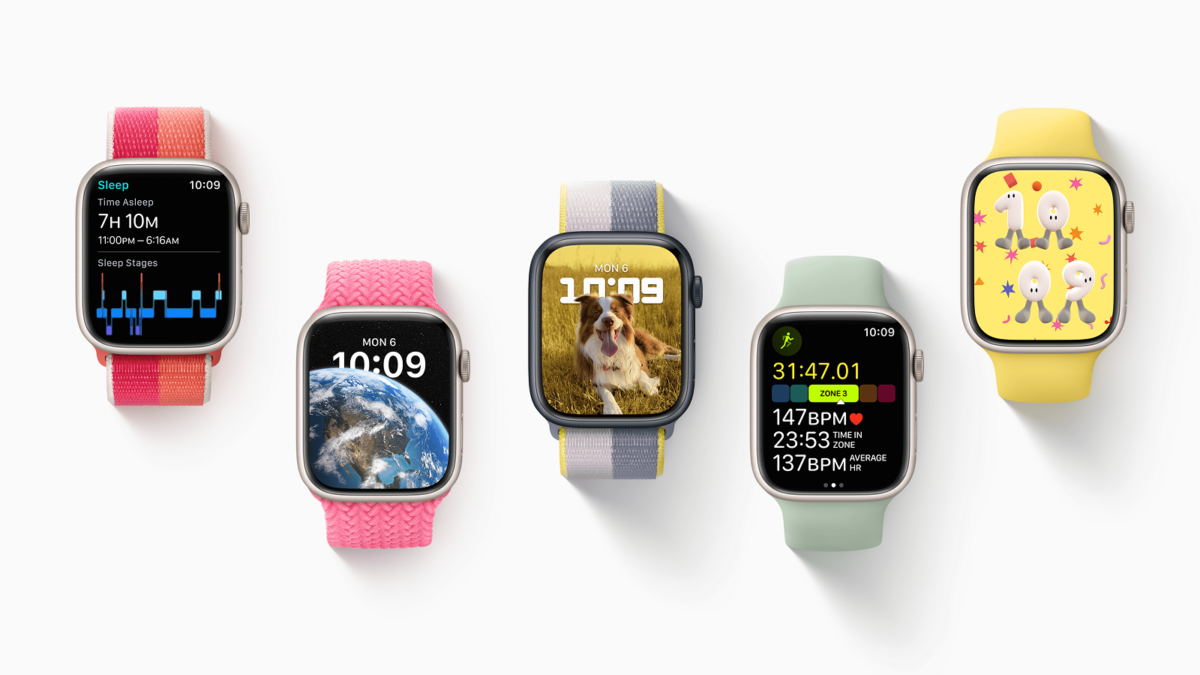 One of the other points of interest to the Apple June 2022 announcements is the introduction of watchOS 9, the next generation of the operating system used on the Apple Watch.
---
---
Watch faces will be a big part of the new update, allowing for even more customisation options with new faces including one depicting the relationship between the Gregorian calendar and lunar calendar and an original watch face with a new star map and current cloud data.
Along with modernised complications, Apple Watch will introduce swimming enhancements, more considered and insightful data for runners, more sleep insights and a Medications function that lets users manage and track their various medications, vitamins and supplements.
---
Apple iPadOS 16 – A Play Towards More Flexibility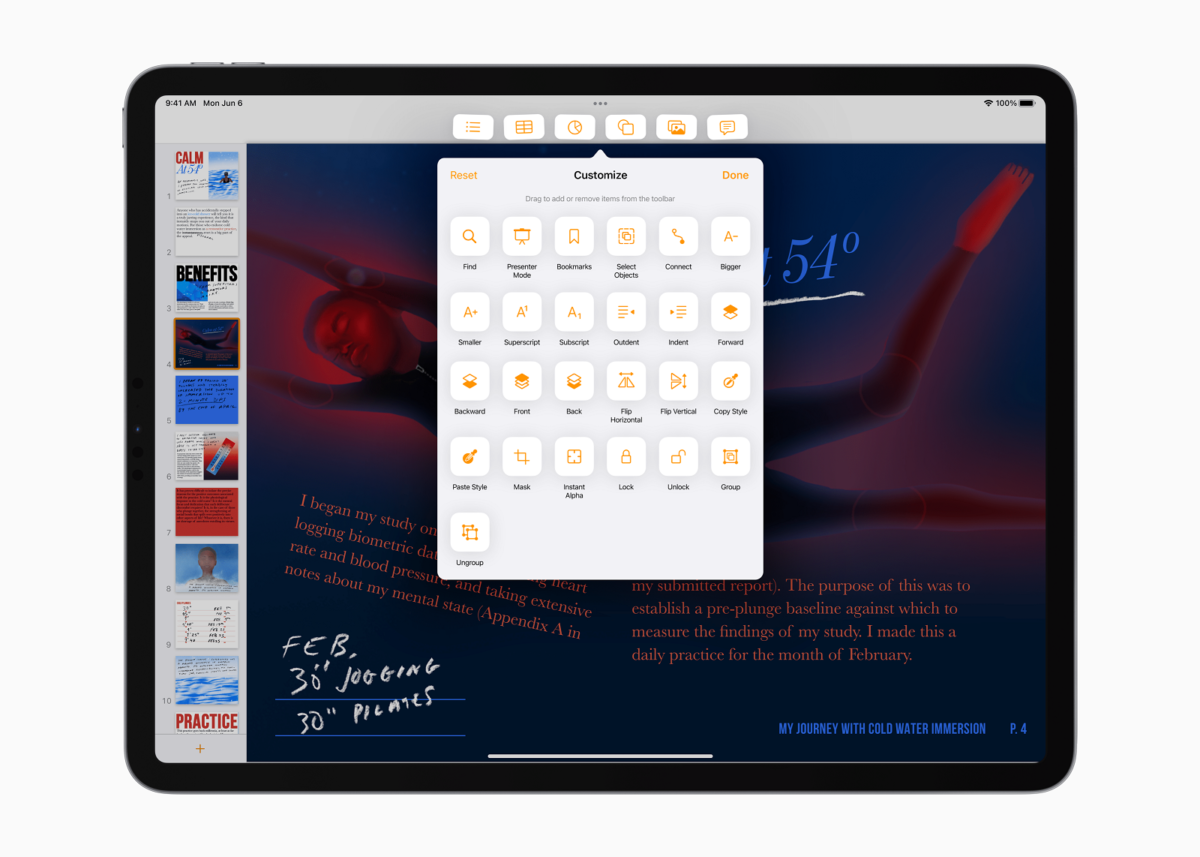 Finally, the iPadOS 16 has obviously will arrive alongside the iOS 16 and watchOS 9. The specific operating system used for iPads will mostly change the way tablet users multitask with Stage Manager and introduce similar changes to Messages, Mail and Safari that flow on from the Apple iOS 16 updates.
Stage Manager seems to be the most significant update here, improving workflow with the ability to unlock full external display support with resolutions of up to 6K to give iPad users more options when it comes to setting up their workspace. The potential for multitasking is great, meaning users can work with up to four apps on their iPad while having four more apps open on the external display.