It's easy to be cynical about a new smartphone launch in 2021, especially when it's coming from Apple. Unless the company is taking risks with dramatic overhauls, they are always going to be accused of overcharging for incremental changes that only play catch-up with the highest-end flagships from feature-stuffing Android producers like Samsung, Xiaomi, and Oppo. And look, that's fair. But this iPhone 13 review is – consider this a warning – going to be a bit more optimistic.
That's not to say there aren't some issues with the four new iPhone 13 models – the iPhone 13 Mini, iPhone 13, iPhone 13 Pro, iPhone 13 Pro Max – that comprise Apple's new flagship line. But for the most part, it's tough not to be impressed with what the tech giant has done for this new generation, and the willingness to experiment should be commended.
If you're short on time and you don't want to read this full iPhone 13 Pro review, take note of these quick observations.
---
---
Pro models – iPhone 13 Pro and iPhone 13 Pro Max – feature an adaptive research rate (ProMotion) capable of up to 120Hz, which will be new and very exciting for iPhone users. This basically means everything will feel more fluid and responsive. During my time with it, the phone was clearly running primarily on 120Hz but dipped to a lower refresh rate on smaller tasks like setting an alarm or changing settings. Apple deserves props for balancing power efficiency with a typically battery-chewing refresh rate that has been known to drain Android phones like crazy.
The hyped Cinematic Mode (AKA Portrait Video) works reasonably well and content creators will be using it a lot, but it's much easier to add the bokeh effects in post-production as they are slightly inconsistent in real-time. I have little doubt Apple will try and improve this over time with software updates, given Cinematic Mode is one of the major draws of this new generation.
Macro photography is impressive, but given the function doesn't have its own dedicated lens, there is a lot of automated lens switching when you get close to objects. This is very annoying and can throw off your composure. Apparently, Apple is aware of this issue and will fix it with a software update before the end of the year.
Battery charges ridiculously fast, and it's clear the A15 Bionic Chip represents a massive boost in power efficiency. There are Android phones which charge faster, but this is easily the speediest iPhone yet.
Graphics are incredible on the Pro models (iPhone 13 Pro and iPhone 13 Pro Max), and gamers will be very satisfied with the results. Graphics on the regular models (iPhone 13 Mini and iPhone 13) are similarly impressive, but not much better than other high-end flagships.
The camera bump is awkwardly thick and large, just like the phone's – all models – chunky body.
Apple wasn't lying with the claim that the displays are brighter and better with contrast, but I've eyed more accurate colours and textures from the Android phone I used as a comparison – that being the Google Pixel 4 XL, which is two years old now.
iOS 15 brings in meaningful changes that will influence the way apps are developed for years to come.
ProRes video will eat up storage fast, so only go for the top two storage options – 512GB and 1TB – on the Pro models if you plan on using the high-end feature (more on it below). That being said, ProRes isn't actually available yet; Apple plan on rolling it out with a software update soon.
Apple are sticking with Lightning here, which is stupid. USB-C is much more universal, convenient, and capable. I'm not sure when they'll make the switch, but perhaps it's for optics. If they made the switch this late in the iPhone dynasty, they'd be accused to trying to play catch-up with Android. I for one would very much welcome USB-C charging, and most people would.
Perhaps the most important takeaway: It seems Apple has grown some balls and is finally starting to compete with the best flagship Androids in a more meaningful way, implementing 120Hz better, nailing the battery life, and introducing more than a few new camera tricks. Who said Apple doesn't take risks?
---
iPhone 13 Pro Review
While I have all four models – again, iPhone 13 Mini, iPhone 13, iPhone 13 Pro, and iPhone 13 Pro Max – sitting in front of me as I type this review, I will be focusing on the iPhone 13 Pro. This is the model I'd recommend above all others, with the iPhone 13 being a distant second.
Size has a lot to do with this – the iPhone 13 Mini feels awkwardly small in the hand, and the iPhone 13 Pro Max feels awkwardly large in the hand. The size differences are the same as the iPhone 12 models, so most people will get used to their choice regardless, but the sweet spot of 6.1-inches means a better overall grip for the majority of hand sizes. The Pro Max feels like it's going to slip out of my hand at any minute
And while we're on the topic of sizes, here's a quick rundown of the display size and resolution (full specs for each phone are included at the bottom of this iPhone 13 Pro review).
iPhone 13 Mini – 5.4 inches (2340 x 1080 resolution)
iPhone 13 – 6.1 inches (2532 x 1170 resolution)
iPhone 13 Pro – 6.1 inches (2532 x 1170 resolution)
iPhone 13 Pro Max – 6.7-inches (2778 x 1284 resolution)
---
iPhone Review – Prices
Let's get prices out of the way too, as Apple's sense of value for this new line of flagship iPhones is interesting.
The prices haven't seen any bump at all over the iPhone 12 models, save for the new 1TB storage options on the two Pro models. Given the iPhone 12 was a significant bump up in the price from the iPhone 11, it seems Apple has been much more generous this time around, and given trade-in offers are excellent right now (details below), it's much more tempting to upgrade from previous generations.
With the iPhone 12, the standard models – iPhone 12 Mini and iPhone 12 – started at 64GB, which is honestly pathetic. Despite the efficiency of iCloud, having to manage just 64GB of storage in a modern smartphone would be too frustrating. Apple has obviously realised this, and so each model starts at 128GB, but the price remains the same. You're now able to get an iPhone 13 (128GB), with all its upgrades, for the price of an iPhone 12 (64GB).
---
---
That's an incredible show of value right there, and as we move up in storage size we see that there have been no bump ups across the board.
These are the full prices for each model and configuration
Apple iPhone 13 Mini 128GB – $1,199
Apple iPhone 13 Mini 256GB – $1,369
Apple iPhone 13 Mini 512GB – $1,719
Apple iPhone 13 128GB – $1,349
Apple iPhone 13 256GB – $1,519
Apple iPhone 13 512GB – $1,869
Apple iPhone 13 Pro 128GB – $1,699
Apple iPhone 13 Pro 256GB – $1,869
Apple iPhone 13 Pro 512GB – $2,219
Apple iPhone 13 Pro 1TB – $2,569
Apple iPhone 13 Pro Max 128GB – $1,849
Apple iPhone 13 Pro Max 256GB – $2,019
Apple iPhone Pro Max 512GB – $2,369
Apple iPhone 13 Pro Max 1TB – $2,719
---
Design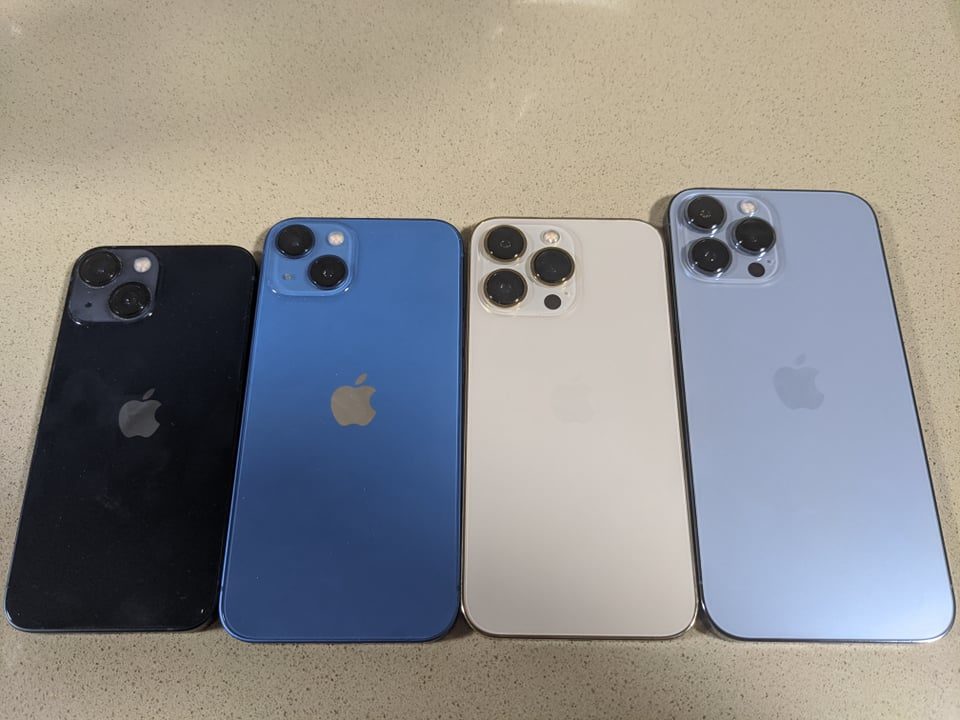 The first thing most people would note when they pick up the iPhone 13 Pro (or any of the models for that matter) is just how damn thick it is. The glossy edges – fingerprint magnets – of the white variant are hard to look past, but the glass back and rounded edges look and feel appropriately premium.
If you're already familiar with the iPhone 12, there's not much here that's different. The biggest difference in the design from last year's phones is that the regular iPhone 13 models now have a diagonal set-up for their 2 camera lenses, instead of a stacked arrangement.
As mentioned above, the iPhone 13 Pro has a 6.1-inch screen that benefits from more real estate thanks to a small notch. Apple has reduced the notch on all models by 20% for the new phones, and still managed to keep exactly the same hardware on the front of the phone. You'll still get a blazingly fast face ID and a 12MP TrueDepth front-facing camera, but Apple still hasn't bothered including an in-display Touch ID sensor. You're just using your face for biometrics, not fingerprint business here – which seems strange given we'll likely be wearing masks on and off for the next year.
Around the edges, you've got the same physical buttons and only a port of a lightning cable at the bottom. It's worth mentioning that Apple has stuck with the decision not to include any headphones or a charging brick. You've only got a UBS-C-to Lightning cable in the box, meaning you'll need to get a separate adapter if you don't already have one. Of course, Apple sells one separately.
The other thing is the weight. Each iPhone 13 model weighs noticeably more than its 2020 counterpart. They all feel solid in the hand, but some may be a bit turned off with how chunky it feels compared to more lightweight high-ends from Android.
The most important thing to note about the design is the new Super Retina XDR displays – which basically mean brighter, more colour accurate displays that are easier on the eyes. It also benefits from an excellent 87.24% screen-to-body ratio.
---
---
On the Pro models, you've got an adaptive refresh rate (dubbed ProMotion) that can bounce between 10Hz and 120Hz, with the processor – Apple's new A15 Bionic Chip – obviously smart enough to efficiently decide when you need that zippy, fluid refresh rate, and when you don't. This economical approach to the display works with the battery to significantly extend screen time and preserve battery life.
Most notably, Apple hasn't used 120Hz before. I assume they've always been concerned with how much it chews through the battery life. Clearly, the new processor has given them the confidence to include this feature on the Pro models, which will be a new experience for users who haven't dabbled in flagship Androids from the likes of Samsung and Oppo before.
The regular iPhone models don't have this adaptive refresh rate, topping out with a 60Hz display.
---
Performance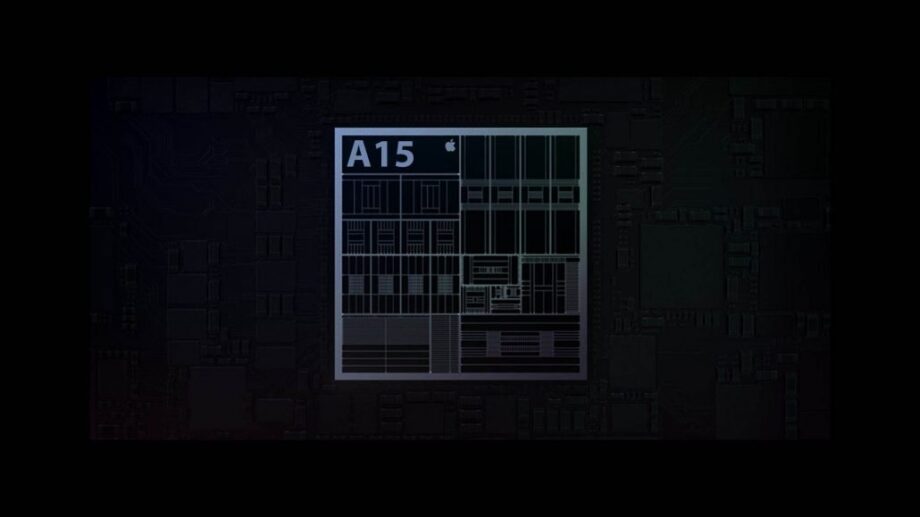 The A15 Bionic is the most meaningful upgrade for all four iPhone 13 models, and it evidently provides enough speed and efficiency to allow for all these new and finessed features. Photography processing works noticeably faster, and more accurately, graphics see a considerable boost, and colours are brighter and more true-to-life. Siri also works better, with advanced text to speech.
Although the biggest win with the A15 Bionic is power efficiency. Apple never releases many details on their batteries, but it's clear this is running on more juice than before. I would easily get over a day use from my iPhone 13 Pro, but granted I've only been hands-on for a few days, and I haven't really been doing much with lockdown and all.
This power efficiency will mostly benefit the iPhone 13 Mini, given its predecessor had atrocious battery life. Already this greatly ups the value for Apple's smaller flagship and does a lot to make up for the lack of high-end features.
As always, the Geekbench scores are going to matter the most when we're talking about performance. This is something Apple can't hide with any amount of marketing pizzaz. Fortunately for them, the scores so far indicate great success.
In the regular models, the A15 Bionic features four GPU clusters, which is the same as the A14 of last year. When it comes to the Pro models, however, this is bumped up to five GPU clusters, offering better graphics performance for more intensive games like Fortnite and Genshin Impact.
---
---
I only played Genshine Impact on the Pro, and it was significantly more fluid than my experience with the same game on my Google Pixel 4 XL. And that makes sense, given the Geekbench GPU scores for the iPhone 13 Pro (14,216) represent a whopping 55% leap in processing power over the iPhone 12 Pro (9,123). Notably, the iPhone 13's Geekbench GPU score (10,608) was also significantly higher than that of the iPhone 12 Pro, which means Apple isn't playing around this time.
CPU performance matters more, to more people. Graphics is mostly just for gamers, but how does everything else perform? Fast as fuck. The Geekbench CPU score of all four iPhone models was 4,766 in multi-core tests, which is 10-20% higher than the iPhone 12 Pro.
Apple never releases RAM details so going through the Geekbench scores is the only way to check how much has been included. As far as the current scores go, the standard iPhone 13 models have 4GB RAM, while the Pro models have 6GM RAM.
If you don't really care about all that tech talk, just know that the iPhone 13 Pro performs like an absolute beast. I'm yet to use it for more intensive multi-tasking work, but having multiple apps running was absolutely no problem here.
The A15 also provides the base for a bunch of more improvements. App developers will now be able to incorporate more intensive machine learning tasks into their software, and more real-time based functions could work much more efficiently. This opens up plenty of doors, doing much more than improving native functions like video playback, Apple Watch integration, the new Cinematic Mode, and processing power.
It also means the new iOS 15 features will work better and be able to give an experience closer to what Apple has designed them for. There are a number of impressive features of the new iOS 15, and I won't go into them all here, but when I'm particularly loving is the contextual notifications that you can customise with 'Focus Mode'.
Focus Mode enables you to curate certain notification profiles based on work and home. So when you're at work, for example, you can have it so your personal apps like Instagram and Facebook don't notify you at all, and when you get home, this switches over so your work apps like Slack don't notify you.
---
Camera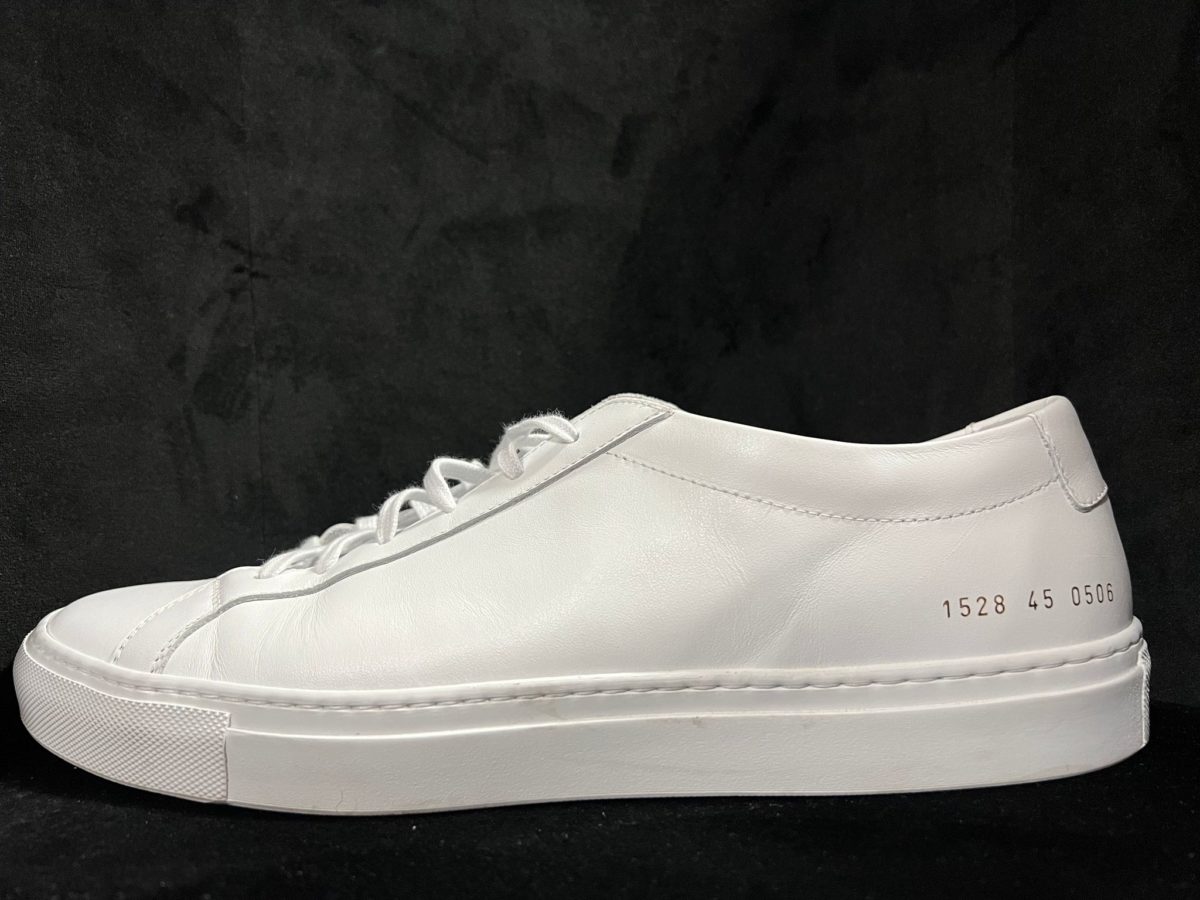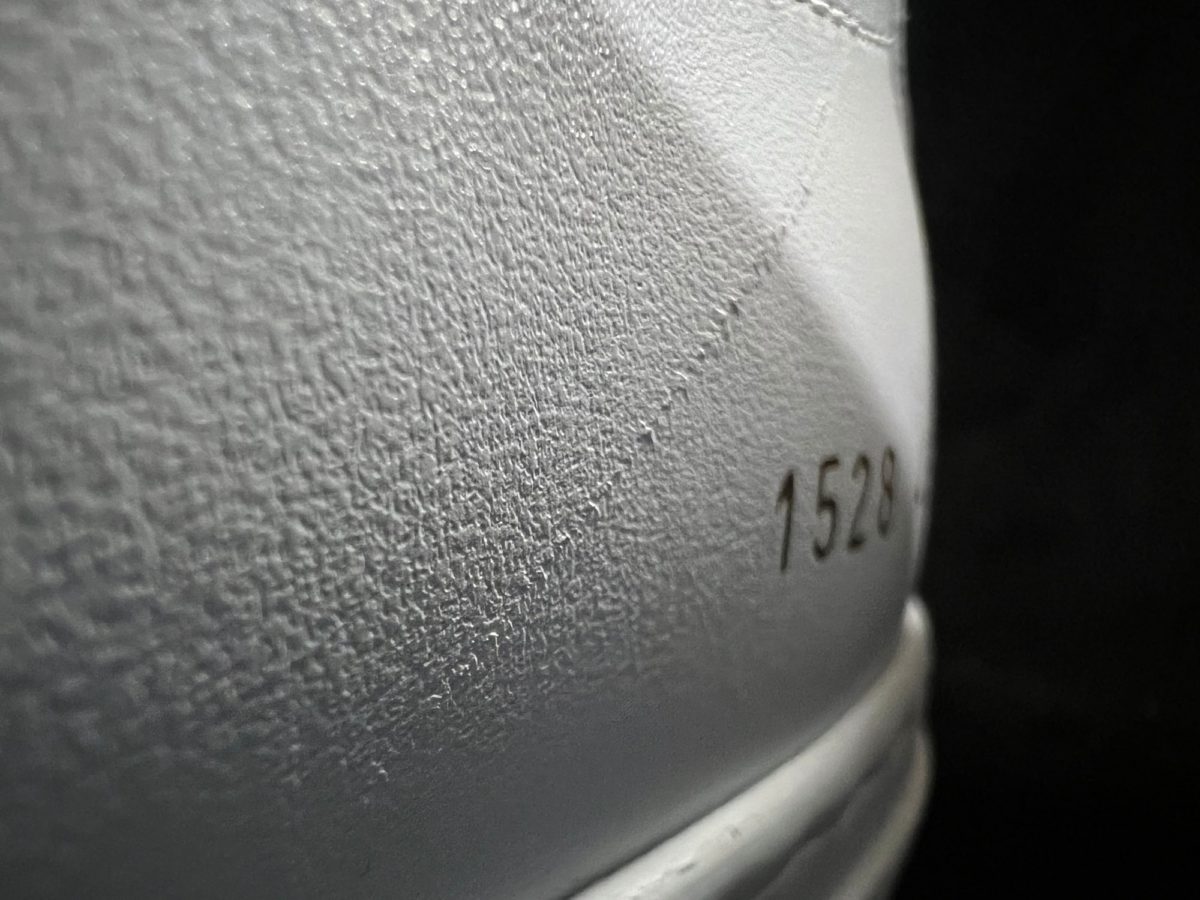 Every year usually brings about iterative changes with the camera hardware, as a phone's camera is always going to be paramount for consumers.
---
---
Apple has solved this in two ways. While there are no meaningful upgrades for the standard iPhone models, they instead get all the goods from last year's top-tier models. Considering the price hasn't budged, this makes both the iPhone 13 Mini and the iPhone 13 much better choices for this generation, than the iPhone 12 Mini and iPhone 12 was for the last generation.
The iPhone 13 Pro and Pro Max are much more impressive with their camera systems, which could essentially be seen as a quad-system seeing as the ultra-wide lens is also capable of macro photography.
Improved low light performance is expected, since all cameras now let in substantially more light than ever before, while the sensors are also faster. Auto-focus isn't the fastest I've seen on a phone before, but it's certainly up there with speed and accuracy.
The A15 Bionic has allowed Apple to do more with computational photography than ever before, and it shows. Processing is almost instantaneous, and I've found is much more accurate with things like Portrait Mode and playing around with shadows for a more true-to-life image. Movement is accounted for beautifully with sensor shift stabilisation, and the wider apertures on all cameras are most noticeable when it comes to how good portrait shots work in low-light.
By far the most notable additions are macro photography and Cinematic Mode.
Cinematic Mode is essentially a new video mode that recreates what filmmakers call rack focus, playing with near-instant autofocus and a great depth-of-field to move the bokeh effect along with the motion. You could shoot one subject and have it stand out against the background, and then easily and seamlessly shift to another to kind of transfer the focal point and manipulate it in real-time.
There's a great sense of experimentation with Cinematic Mode and this should get a wider range of users thinking about how to make their videos feel more professional, while also getting them to think with more intent when it comes to focal point. Combine this with ProRes, which is a video codec used by the commercial industry, and you've got some great tricks to play with. Although do note that Cinematic Mode only shoots up to 1080p, whereas with ProRes you can shoot up to 4K and 30fps.
It's also not fair to expect ProRes on the 128GB variants of the Pro models. That's why Apple has made the decision to disable the feature in these lower-storage variants, given ProRes would easily eat through 128GB and leave users wondering why they've just run out of space.
---
---
Again, the A15 Bionic chip needs to be commended here. Portrait mode is fairly data-intensive on its own, but to know include Portrait Video would have put a major strain on any processor before this. And it's the strain you can still see. Even though Portrait Video is impressive, it's still in its infancy. I've noticed an inconsistency with the blur effect being focus on one subject and then another, with the transfer of focus having a slight delay if the subjects are moving too much (example, flowers blowing in the wind).
You can add the differential blur effects in post-production and control the focal point, which may be easier in most cases. This is because Cinematic Mode doesn't work as well as you'd want. It's not disappointing, just inconsistent. Apple may be able to fix this with a software update. But as it stands, when you get it right, it's impressive, but more often than not the focal point just doesn't change as reliably as it should.
Cinematic Mode seems to work best when one person is in the frame and being focused on, and then another walks in. This is because the phone can use its ultra-wide camera to essentially anticipate when someone is about to walk into focus, and then prime the autofocus ahead of time. It doesn't work as well when both people are in frame at the same time and you're trying to shift auto-focus from one to other just by moving the camera.
The other star here is Marco photography. But Apple hasn't given this useful mode its own camera. Instead, you'll have to get as close as 2cm to an object before the camera engages macro photography. The problem here is that you get automatic lens switching, which is incredibly frustrating and can throw off the composure of a shot altogether, switching to another angle.
A spokesperson from Apple has told me that a future software update will fix this issue, but for now, you might have to try a few times before you get macro right. When you do get it right though, the results are stunning (as you can see from the shot of my Common Project sneakers above).
One of my favourite things about the camera is how super sharp the wide-angle shots are. I'm used to taking wide-angle shots on Android phones that come out looking slightly warped and stretched, but with the iPhone 13 Pro I'm consistently getting sharp, accurate photos that don't look overly processed.
There's not much else to note here, although the telephoto camera on the Pro models is now capable of up to 3x optical zoom in, and 15x digital zoom. Digital zoom still looks terrible, so I wouldn't bother here. But the telephoto lets in more light to get those gorgeous 3x shots with less noise, enhanced by the A15 Bionic's better grasp of image signal processing, which mostly means improved noise reduction and better tone mapping.
---
Verdict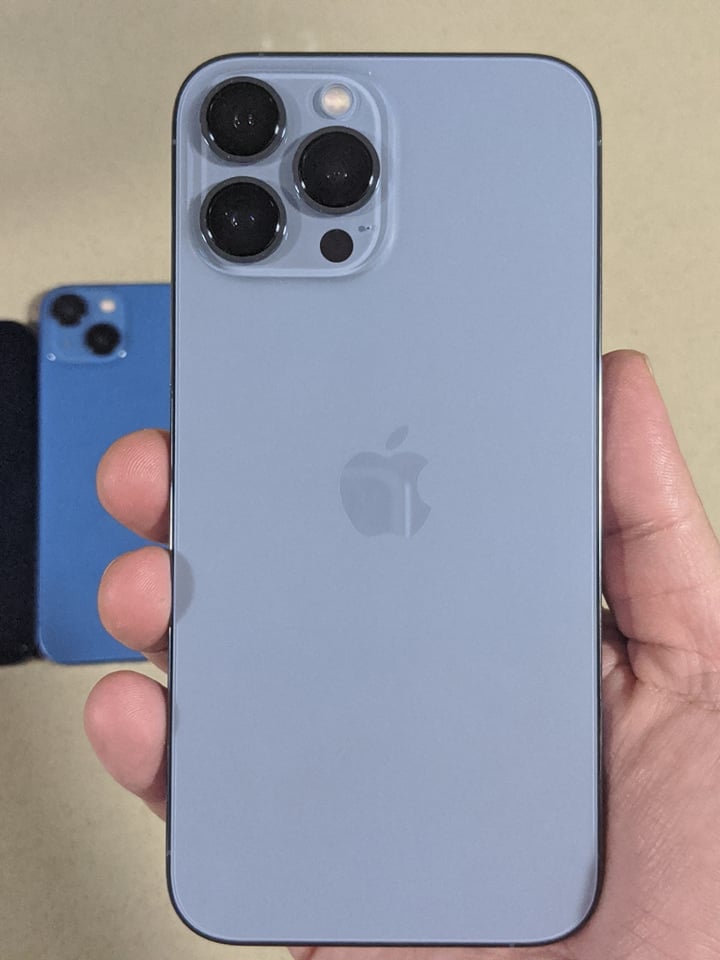 Many will accuse Apple of only making shallow, incremental changes to their iPhone 13 generation. This simply isn't true. The A15 Bionic has tremendous potential, and you can see from the Geekbench results that Apple wasn't bluffing when they bragged about the swift uptick in graphics performance.
Then you have Cinematic Mode, which is an excellent concept and works reasonably well. Although don't go expecting your results to look like Apple's demonstrations anytime soon; it takes a lot of work and some post-production know-how to really dial in that rack focus. I have no doubt some software updates will kick this up into overdrive sometime soon, given it really is the headline feature for the iPhone 13 Pro models, along with 120Hz.
We'll see how app developers are able to fully harness the A15 Bionic's power in the future, but in the meantime, everything is powered so efficiently that I'm confident in saying this is one of the best smartphones I think Apple has ever produced.
The question is, how good is it compared to the iPhone 12? There's probably no need to rush out and upgrade right now unless you record a lot of videos and you want some more sophisticated tricks up your sleeve. The 120Hz would be the biggest reason to upgrade.
While there are some issues, as mentioned above, the addition of 120Hz now means the iPhone 13 Pro can muscle out some of the higher-end Android flagships as a true powerhouse device.
Apple's also playing around with MagSafe a bit more and has introduced a few new accessories. There's now a fairly attractive cardholder you can attach to the back, and when it detaches for whatever reasons, the Find My app will wait a few minutes before notifying you and indicating exactly where it is the wallet became detached.
This is of course in addition to the MagSafe battery pack, which will bring snap-on wireless charging to the phone.
With the way Apple is experimenting with things like MagSafe, Cinematic Mode, and the A15 Bionic Chip, it seems pretty unfair to accuse them of incremental changes.
Even if they were, prices haven't moved a bit. So consider this a more optimistic outlook and some well-deserved praise thrown towards Apple. These upgrades actually mean something, particularly in the Pro models.
Apple Trade-In Details
Apple will once again be offering trade-in deals for anyone who has an old iPhone and wants to upgrade. That means we now have estimated figures for the trade-in value of all four iPhone 12 models, which you can obviously use towards the iPhone 13 prices. The following are the approximate trade-in prices for your iPhone 12 models.
iPhone 12 Pro Max – Up to $1,120
iPhone 12 Pro – Up to $950
iPhone 12 – Up to $745
iPhone 12 Mini – Up to $635
As always, trading in your old Apple iPhone for credit or an Apple Gift Card is very straightforward. You've got two options, you can either return the old model to Apple using a prepaid trade-in kit, which they send you upon enquiry. You just need to drop it off at the local post office or arrange a courier for pick-up. Or you can just trade it in an Apple Store.
More practical information about the new iPhone 13 models can be found here.
---
Apple iPhone 13 Review – Frequently Asked Questions
Is the iPhone 13 Pro worth the money?
The iPhone 13 Pro will start at $1,699 in Australia. If you mainly use iPhone to shoot video, then the new addition of Cinematic Mode combined with better efficiency and graphics performance all-around makes the iPhone 13 Pro worth its high-end price tag. Although do note that ProRes won't be enabled on the 128GB model, as it would chew through storage very fast anyway.
What are the biggest upgrades with the iPhone 13 series?
The iPhone 13 series sees no substantial price bump, but still, both the standard and Pro models benefit from added features. Sensors that allow more light for better photography, a faster processor with better graphics performance, and the impressive Cinematic Mode. The Pro models take this further with a more capable telephoto lens, macro photography, vastly improved graphics, and a 120Hz display.
How much is the iPhone Pro Max in Australia
In Australia, the iPhone Pro Max will start at $1,849 for the 128GB model. This tops out at $2,719 for the 1TB model.