Will there be an iPhone 14? Thanks to the inevitable swell of Apple iPhone rumours and Apple iPhone leaks, the answer is a clear yes. While Apple's naming conventions have been less predictable in previous years, it's highly likely the tech giant will be following last year's iPhone 13 models with a sequential step towards the obvious.
The better question to ask, however, is will the new iPhone models be tokenistic, iterative upgrades with just the expected enhancements – better battery life, camera improvements, faster face ID and speedier performance? Or will the 2022 iPhone lineup bring about substantial changes that push Apple forward as a company and leave Android smartphones in the dust, much like the seismic shifts that came with the iPhone X and iPhone 12 releases?
Remember, these are all rumours and apparent leaks. A lot of these leakers have a great track record when it comes to revealing details about new Apple products before any official announcements, but they could just as easily all turn out to be false.
---
---
Apple iPhone 14 Leaks Overview
Apple 14 Rumours Round-Up
Not all of you are going to want to dig through the endless swamp of iPhone rumours to try and put together what the iPhone 14 could look like. Here are the biggest talking points so far.
The iPhone 14 lineup won't have an iPhone 14 mini, but will instead include an iPhone 14, iPhone 14 Max, iPhone 14 Pro and iPhone 14 Pro Max. The first two will be the standard versions while the latter two will be the Pro versions.
A titanium body, elongated speaker grills and more circular volume buttons.
USB-C was long-rumoured to be introduced with the new iPhones but it looks like we'll be getting that introduction next year with the iPhone 15.
Apple should be including a faster and more efficient A16 Bionic Chip to up performance and graphics capabilities beyond what you currently get with the iPhone 13 models.
The iPhone 14 release date should be set for September 13th (or at the very least, mid-September).
The iPhone 14 Pro models might actually get a 48MP main camera, with Apple reportedly interested in megapixels once again.
Apple looks to be sticking with the lightning port for the iPhone 14 models.
Instead of a single hole-punch cutout for the front-facing camera, Apple seems to be working on a pill-shaped cutout and a circular cutout, with the former housing the camera and the latter housing the Face ID dot projector.
---
The Standard Set By iPhone 13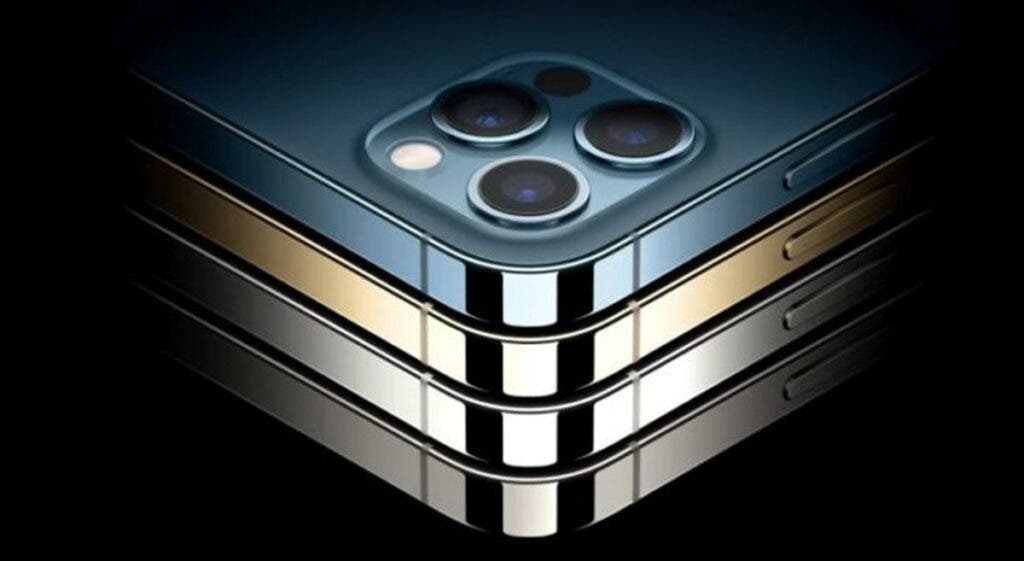 The iPhone 13 and its four models – iPhone 13 Mini, iPhone 13, iPhone 13 Pro and iPhone 13 Pro Max – was a smart move from Apple, even if the headline was just a boost in power and better camera processing. Consider the iPhone 13 release as the iPhone 12 line-up with a tighter focus on value and a more refined approach to making sure everything worked in harmony.
The speedy A15 Bionic chip allowed for better integration into iOS 15, as well as the processing power necessary to introduce gold-standard features like the new Cinematic Mode and detail-rich macro photography thanks to an ultra-wide camera that's able to take immensely detailed photos or videos of subjects that are as close as 2 cm.
In terms of hardware, things didn't change too much. The vibrant and incredibly colour-accurate 6.1-inch OLED Super Retina XDR display with HDR got a nice boost with a very fluid, impressively speedy 120hz variable refresh rate (ProMotion) on the iPhone 13 pro models (the Pro and Pro Max), but in terms of what you can actually see, that's the only change of note.
Despite how good the iPhone 13 is – with the most impressive being Apple's value play, being that the iPhone 13 mini and iPhone 13 offered just as much as the iPhone 12 Pro and iPhone 12 Pro Max – there is still plenty of room for improvement. The current Apple phone flagship leans closer towards the "iterative update" side of the scale – serviceable with a few new interesting features, but business as usual.
For more on the standard set by the iPhone 13, check out our iPhone 13 Pro review.
---
iPhone 14 Australian Release Date & Pricing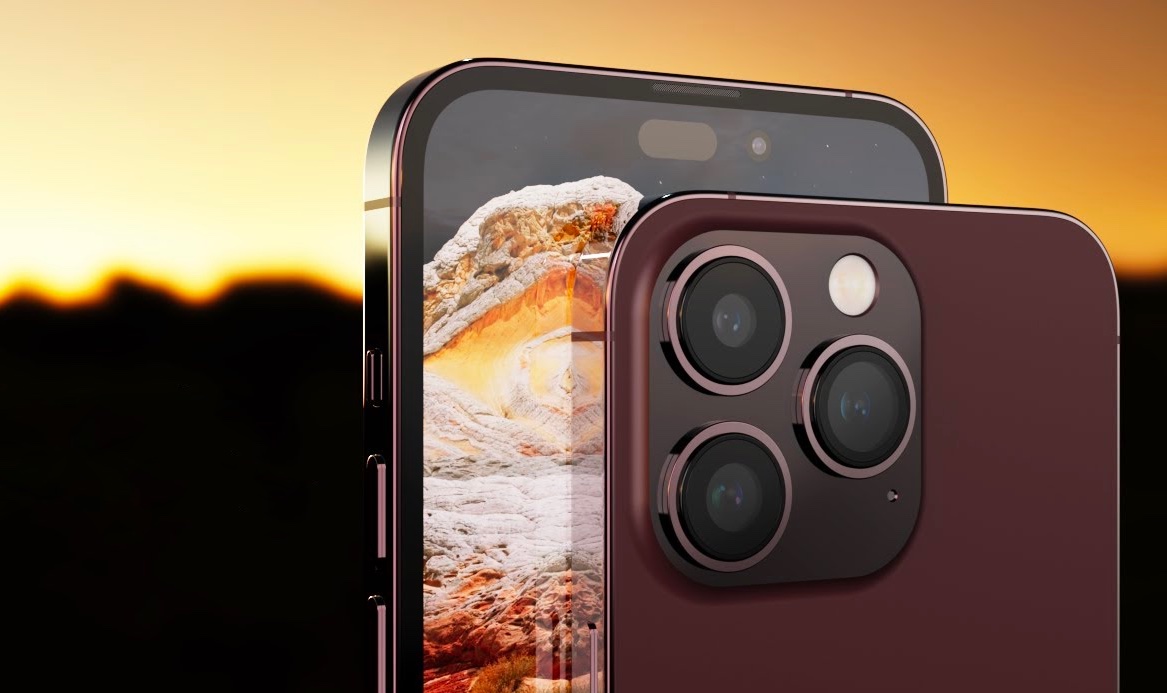 Going by previous Apple iPhone release dates, we'd say it's fairly safe to expect the iPhone 14 to begin shipping in the middle of September 2022. Some rumours are suggesting September 13th will be the launch date, and the only possible issue with this is any supply chain issues caused by the pandemic.
Then there's the issue of pricing. Given there will most likely be no iPhone 14 mini, Apple could completely overhaul its pricing conventions. The studious LeaksApplePro suggests that at least three of the four iPhone 14 models are in for a price hike, so it will be interesting to see how Apple justifies this.
---
---
Once more pricing rumours are released – the ones so far are flimsy – we'll be sure to update this information accordingly.
---
What We'd Like To See From The iPhone 14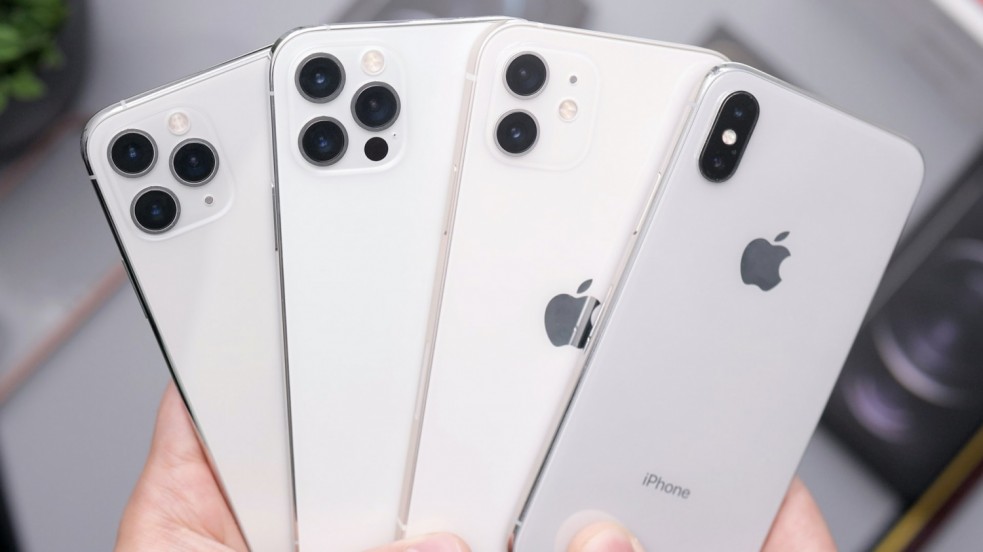 Personally, there are a few things about the iPhone 13 that have been a bit frustrating for me long term. The Face ID infrared camera isn't as fast and accurate as similar ones I've tested on the likes of Google Pixel 6 Pro and Samsung S22 Ultra. When I'm going to pay for anything using my Apple Wallet, it's often a case of inputting my 4-digit lock code almost every single time to activate pay ID.
Other features don't work quite as well as they do on paper. My MagSafe wallet always manages to slide off at the most inconvenient moments, for example. Although these are small complaints compared to what is largely a very satisfying, genuinely competitive entry into the crowded smartphone market.
There's no doubt Cinematic Mode and macro photography will be big focuses moving forward for Apple so I'd love to see these two features refined. Plus an improved telephoto lens that's capable of more than just a 3x optical zoom. The Pro iPhone models for the new generation should also, ideally at least, introduce some new features that'll have other smartphone brands scrambling to play catch up.
It appears the iPhone 14 models will be completely separated from the long-rumoured iPhone Flip, Apple's first foldable iPhone which is rumoured to be released sometime this year. Although this complete overhaul in iPhone design could mean Apple step it up a notch and present a brand new design for the iPhone 14 lineup as well.
Could we finally see a notch-less display? If Apple goes with an under-display camera without compromising the speed and accuracy of face-id and still manages some improved low light performance, we might finally see a true edge-to-edge panel with no display notch or pill-shaped cutout. Leading digital publisher Tom's Guide seems to think this could finally be a thing with the new iPhone models.
Sticking with biometrics, it looks like we might see the return of Touch ID for the iPhone 14 as well. There's no weight to the rumours here, but it would be cool to see Apple fit in an under display Touch ID. I doubt Apple will go the Google route and include it on the rear of the phone, but the company could instead include it on the side-mounted power button as it did with the latest iPad Air 5.
Of course, that rear camera should see a hefty switch up for all iPhone 14 models. The question really is, what kind of new technology will the Pro models introduce to help up the value when compared to the two standard iPhone 14 models?
---
---
The iPhone 13 Pro and iPhone 13 Pro Max are now known as some of the best camera phones to date, and yet Apple needs to work harder when it comes to AI processing. As it stands, the Google Pixel 6 Pro and Samsung Galaxy S22 Ultra excel over the top-tier iPhone 13 model when it comes to certain things like Portrait Mode and post-production. Even if you think the iPhone 13 Pro Max takes better photos – and there's certainly an argument to be made – it's hard to deny that the best Android phones don't leave much of a gap, especially when it comes to telephoto lenses. Will Apple step up when it comes to zoom?
From an improved ambient light sensor to that very valuable macro photography, it's hard to deny Apple its trophy when it comes to pioneering new smartphone photography trends. We'll look closer at the iPhone 14 cameras – at least as they have been rumoured so far – further below.
---
iPhone 14 Models For 2022: Lineup & Design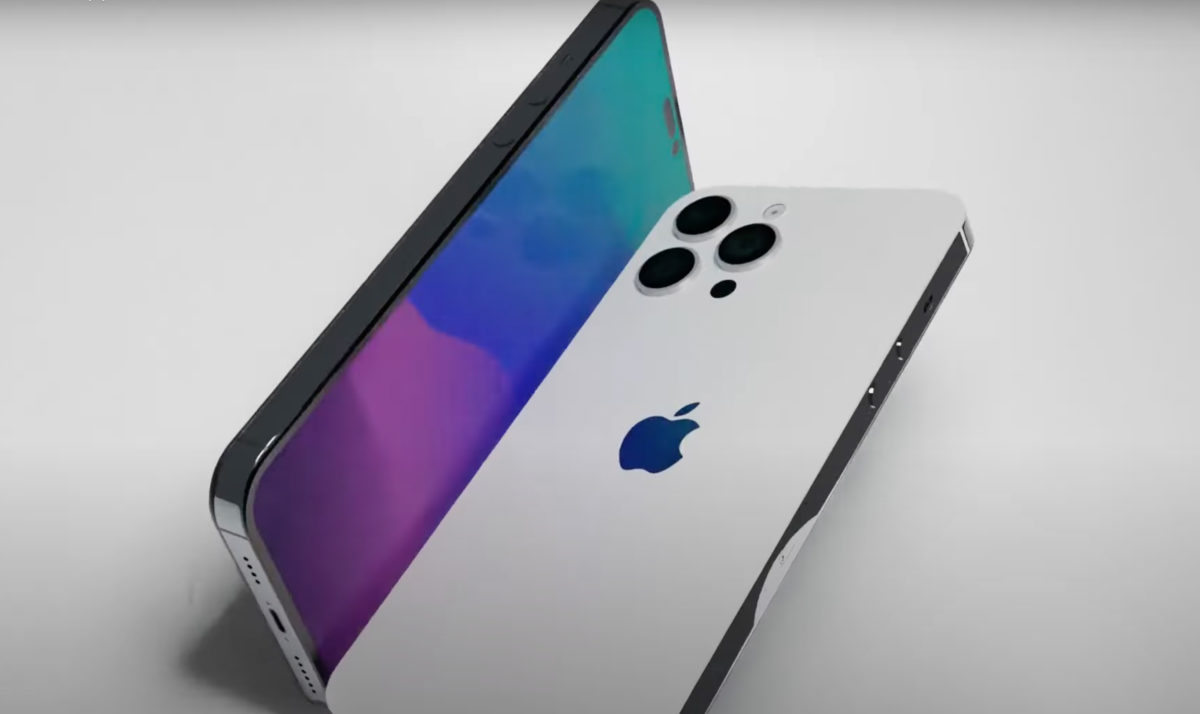 If Apple sticks to the tradition established over the past few years we'd be getting two standard versions of the iPhone 14 – that'd be the iPhone 14 mini model and iPhone 14 proper – as well as two Pro models – obviously the iPhone 14 Pro and iPhone 14 Pro Max.
Except that doesn't seem to be the case with the iPhone 14 models. There will still be four versions of the iPhone 14, but rumours strongly suggest that Apple will be ditching the iPhone 14 mini. This makes sense seeing as the less powerful iPhone 12 mini and iPhone 13 mini weren't exactly the success stories Apple would have hoped.
According to Ross Young, CEO of Display Supply Chain Consultants and fairly reliable Apple leaker, the spec sheets for each new iPhone model have already been made public. Last year, he tweeted a graphic that appeared to detail each of the iPhone 14 models and their displays. It also revealed that there would indeed be no iPhone 14 mini, replacing the small iPhone with an iPhone 14 Max so that we'll get two sizes of the standard iPhone and then two Pro models.
These are the display specs for each of the four iPhone 14 versions.
iPhone 14 – 6.06-inch OLED, 1170 x 2532 resolution, 60Hz refresh rate, 460 ppi
iPhone 14 Max – 6.68-inch OLED, 1284 x 2778 resolution, 60Hz refresh rate, 458 ppi
iPhone 14 Pro – 6.06-inch OLED, 1170 x 2532 resolution, 120Hz variable refresh rate, 460 ppi
iPhone 14 Pro Max – 6.68-inch OLED, 1284 x 2778 resolution, 120Hz variable refresh rate, 458 ppi
All smartphone manufacturers run into an issue when it comes to balancing a superfluid refresh rate with battery life. iPhone users who have Pro models have already experienced a 120Hz variable refresh rate, which is fast when it needs to be and not-so-fast when it doesn't need to be to conserve battery life, so it's unlikely those users will want to step back into 60Hz territory.
As far as design goes, it's expected Apple will introduce a number of new features to completely change the way the iPhone looks and feels. Introducing an even more premium aesthetic, leaks suggest we could be getting a new titanium frame, which would be sturdier while still maintaining that lightweight feel. Volume bottles might also be slightly smaller and more circular while the iPhone may use elongated speakers grills. Most notably, there may be a dual punch-hole screen, moving away from the notch that a lot of people seem to hate and which has been standard for Apple phones since the iPhone X.
---
---
---
iPhone 14 Cameras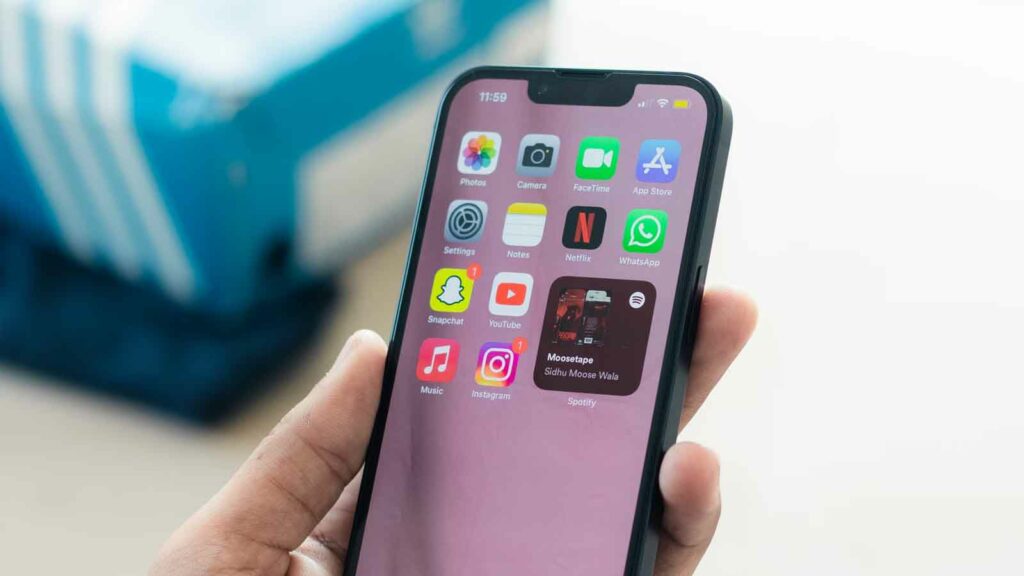 Given smartphone photography is always a big selling point, most of the hard-won Apple iPhone rumours are to do with the rear cameras and the specs stuffed into them.
Originally, it was rumoured that the iPhone 14 Pro models will be getting a 48MP primary sensor as part of a dual-camera set-up, while the standard models get a triple lens camera. That rumour has since been contradicted by a well-known iPhone leaker called It's Fat which suggests that the iPhone 14 Pro will use the same IMX703 sensors as the iPhone 13 Pro models. This means the top-tier models will still have a 12MP primary camera with 1/1.67-inch sensor size and 1.9 μm pixels.
Megapixels have never mattered too much to Apple so it doesn't make sense that the company would make the jump from 12MP to 48MP when pixel binning relegates the higher number useless anyway.
Another rumour suggests that the Pro models will indeed get a 48MP main camera while the standard iPhone 14 models will stick to the 12MP. What this means for the camera bump remains to be seen, but it'll likely be just as thick and uneven as the current camera module.
That's all well and good – a bigger sensor would theoretically mean much sharper and natural colours. But what Apple really should be doing is improving that telephoto lens with better optical zoom. So far, Samsung is the leader when it comes to optical zoom and we know Apple has work to do if it wants to catch up.
A bigger sensor will also give the iPhone 14 Pro models the ability to shoot 8K video, which would likely be a headline feature and one of the most substantial selling points for Apple in 2022. In theory, this also means the camera could even produce content that can be viewed with Apple's VR headset, opening up an entirely new realm of possibilities for content creators looking to shoot more immersive and engaging video.
A possible way to do this is to introduce a secondary telephoto camera with 10x optical zoom, but if the rumours are true that we will only get two lenses for the Pro models this is unlikely to be the case. Some leakers expect Apple will introduce a periscope zoom with the iPhone 14 Pro models, but that looks unlikely and we probably won't see the substantial uptick in zoom capabilities until the iPhone 15.
Other rumours suggest that the iPhone 14 front camera will be getting autofocus and a wider aperture to let in more light and theoretically fix the aforementioned issue with the Face ID dot projector. This should also improve the sharpness of FaceTime calls which will be a nice bump up alongside those Mic Modes like Voice Isolation.
---
---
Macrumours is reporting on a possible design overhaul on the front display as well. To maintain the notchless display, Apple is reportedly working on a new design that will incorporate both a pill-shaped cutout for the front-facing camera, and a circular cutout for the Face ID dot projector. Similarly, some of the other hardware necessary for Face ID may be located under the iPhone's display, which would reduce the need for a larger circular cutout and allow Apple to offer more display real estate.
However, the same website also suggests the above redesign will only be for the standard iPhone models. The iPhone 14 Pro models will still have notches much like their iPhone 13 counterparts. While not many people really care
---
iPhone 14 Specs: Storage, Memory & A16 Bionic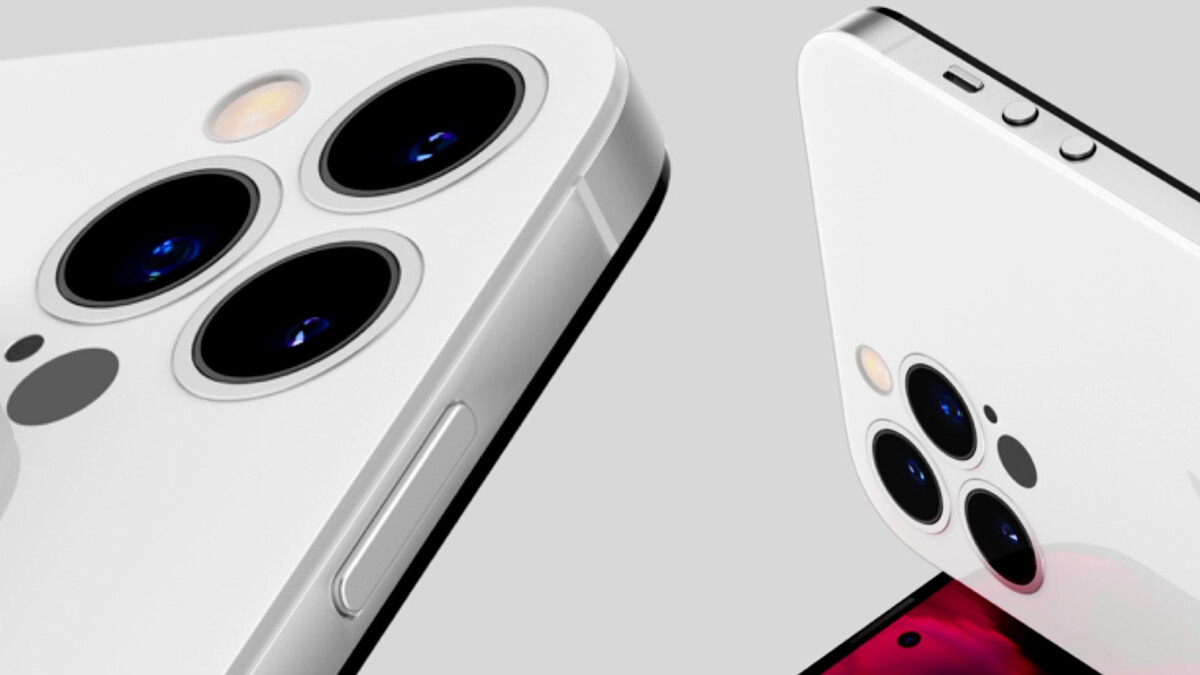 The A15 Bionic chip in the iPhone 13 models has been a swift and substantial game-changer for the new iPhone. It's fast, incredibly smart and offers a notable boost in both processor and graphics performance across all apps. Most importantly, the chipset is able to constantly temper the phone's performance to maximise battery life without comprising anything.
So imagine what it'll be like when Apple introduces the new A16 Bionic chip to the iPhone 14 models. Rumours suggest that only the Pro models will be getting the new chipset, which is rumoured to feature a 4nm chip from TSMC, making it even smaller and more efficient than the current chipset.
For the past few years, Apple has constantly been shrinking the chipset which confers numerous benefits both in terms of design and efficiency. However, some rumours suggest that TMSC are having trouble working a 4nm chip, so it's a strong possibility Apple could stick with 5nm for now.
Interestingly, some leakers suggest that all four iPhone models will have 6GB RAM. Considering both the iPhone 13 and iPhone 13 mini currently have 4GB RAM, that would be a pretty hefty upgrade for anyone opting for the standard iPhone 14 models.
Some leakers suggest Apple could get a bit wild and introduce a whopping 2TB option for their top-tier iPhone 14. But this is highly unlikely. It's more probable that Apple will stick with the storage options they offer with the iPhone 13 lineup, so as little as 128GB and as much as 1TB for the Pro models.
---
iPhone 14 & 5G Connectivity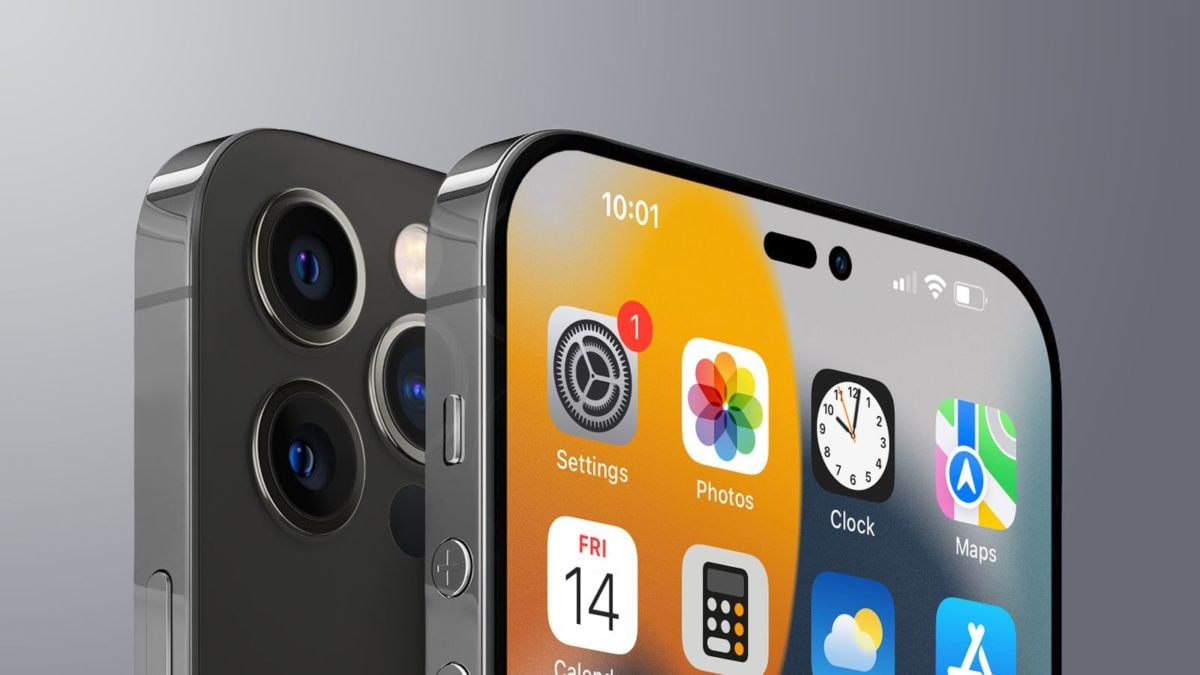 Obviously, the Apple 14 models will make use of the new standard 5G connectivity, but there are strong rumours suggesting the company could make its own 5G modem. This makes sense since Apple now owns Intel's modem business, and the company wouldn't have acquired them without a good reason.
---
---
Theoretically, this will give Apple tighter control over the 5G performance of their phones as well as the implication for battery life. Tom's Guide suggests this may, however, not become apparent until next year when the iPhone 15 lineup drops.
Regardless, Apple will likely include a new 5G chip with the 2022 iPhone models in an attempt to restrain power consumption without compromising on a solid connection. This has another benefit in that the 5G chip should be smaller than ever before, meaning Apple could fit a larger battery inside, which would go even further in ensuring the new iPhone models have the best battery life of any phone on the market.
Another rumour regarding signals is Apple going hard on the satellite connectivity, giving the new iPhone lineup more clout when it comes to sending text messages and accessing emergency services even when cellular networks are down. This is great news for anyone with Vodafone.
---
Are We Finally Getting An iPhone With USB-C?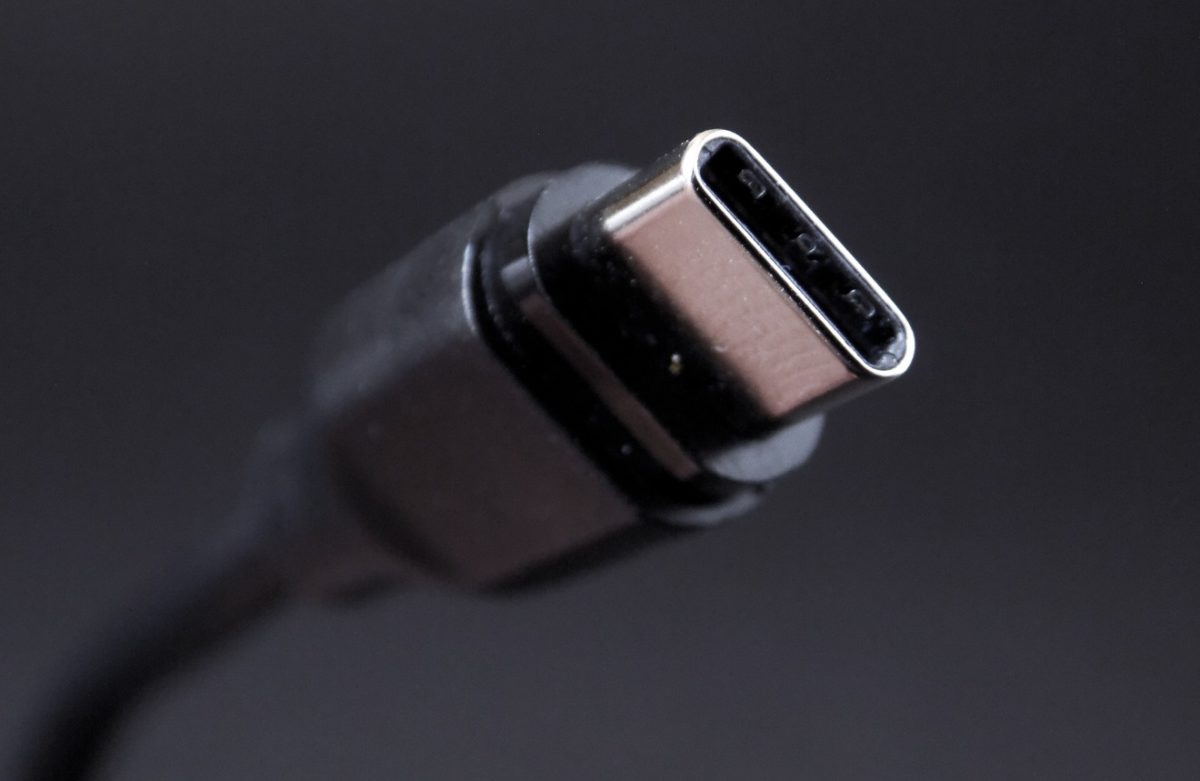 Probably not. Unfortunately, it seems like Apple will be sticking with the lightning port for now and will wait until the iPhone 15 before introducing USB-C to the iPhone lineup. This has long been a point of contention for iPhone users since USB-C is pretty much the standard for everything but Apple products now and the lightning port is very limiting.
According to Bloomberg, Apple will indeed be adding USB-C to its products eventually, but the timeline has the implementation arriving next year rather than early enough for the new iPhone models. So yeah, sorry but you'll still have to contend with those annoying Lightning cables that are much more flimsy and harder to maintain than USB-C.
---
iPhone 14: Software – iOS 16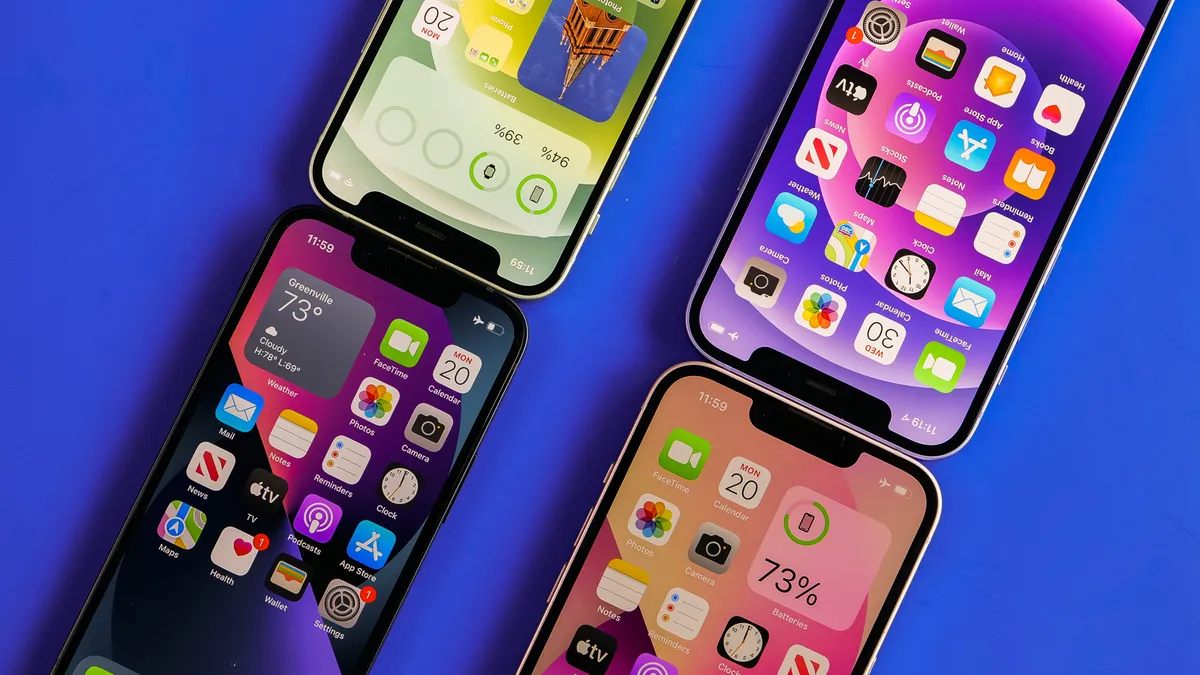 There really hasn't been much talk about the next step in Apple's iOS software, but it's safe to assume there will be an iOS 16 by the time the new iPhone launches in September 2022.
---
All iPhone 14 rumours included in this article are exactly that, rumours. There may be truth to some of the leaks, especially considering the track record of previous iPhone leaks. Then again, it might all turn out to be smoke and mirrors and when Apple makes its 2022 iPhone announcement, likely sometime in June, the company could pull a hard left turn and replace the entire lineup with just one foldable iPhone.
---
iPhone 14 Leaks & Rumours – Frequently Asked Questions
When will the iPhone 14 be announced?
In all likelihood, and considering previous announcements from Apple, the iPhone 14 will be revealed sometime in June 2022 with shipping beginning in September 2022.
Will there be an iPhone 14 mini?
Rumours suggest Apple will scrap the mini version of the new iPhones altogether and instead replace it with a larger version of the regular iPhone 14. We will then be getting a lineup that looks like this: iPhone 14, iPhone 14 Max, iPhone 14 Pro and iPhone 14 Pro Max.
Will the iPhone 14 be more expensive than the iPhone 13?
Rumours suggest that there will be a price hike when it comes to the 2022 iPhones. While it's unlikely this will be any more significant than say $100 and $200 more than current prices, it seems that indeed the iPhone 14 models will be more expensive on launch than the iPhone 13 models were.