For the company's latest #ShotOniPhone competition, Apple is spotlighting one of the more advanced features of the still-fresh iPhone 13 lineup by running an online challenge purely focused on macro photography. iPhone 13 users around the world are being asked to snap their best and most artistic macro shots and enter them via Instagram or Twitter to a panel of judges tasked with picking out 10 winning photographs in April.
Apple regularly runs these kinds of competitions every time a new flagship comes around. You may remember Apple's call-out for the best Night Mode shots in 2020, which resulted in some truly remarkable shots from users all over the world.
The winners of this iPhone macro photography competition, much like previous iPhone challenges, are then celebrated in a gallery on the Apple Newsroom, as well as Apple's official Instagram and other accounts. The best of the best are then considered for digital campaigns, Apple Store locations, billboards, or various public photo exhibitions.
---
---
RELATED: Apple iPhone 13 Review: ProMotion, Better Battery Life, & Cinematic Flair
And while the press release for the iPhone macro photography challenge doesn't mention any specific monetary compensation, we know that the company are quite passionate about making sure artists are compensated for their work.
The fine print to the latest #ShotOniPhone challenge states that 10 winning photographers will be paid a licensing fee for use of such photos on Apple marketing channels. The photographers in question will retain rights to their respective work, but submitting a photo does grant Apple a "royalty-free, worldwide, irrevocable, nonexclusive licence for one year to use, modify, publish, display, distribute, create derivative works from and reproduce the photo on Apple Newsroom, Apple Twitter, Apple Instagram, Apple WeChat, and Apple Weibo accounts."
"If your photo is selected to be featured in marketing materials, you further agree to grant Apple exclusive commercial use of the photo for the life of the licence."
RELATED: These Photos Of Window Cleaners In Dubai Aren't For The Faint-Hearted
All of that wouldn't mean much if you didn't know how to engage the iPhone 13's macro photography capabilities in the first place.
The camera system switches to macro mode automatically when the lens is brought close to a subject. Since macro photography allows you to grab an in-focus, incredibly detailed photo as close as 2 centimetres from your subject, this unlocks plenty of possibilities for artistic shots focused on the texture of everyday items like an eye, a coin, some fruit or other food shots, or latte foam.
---
---
Get the shot you think will own the challenge. Once you're happy with it, upload it to Instagram and/or Twitter using #ShotoniPhone and #iPhonemacrochallenge. That's all it takes to enter. The photos will then be put before a panel of judges, made up of Apple employees and professional photographers Anand Varma, Apeksha Maker, Peter McKinnon, Paddy Chao, and Yik Keat Lee.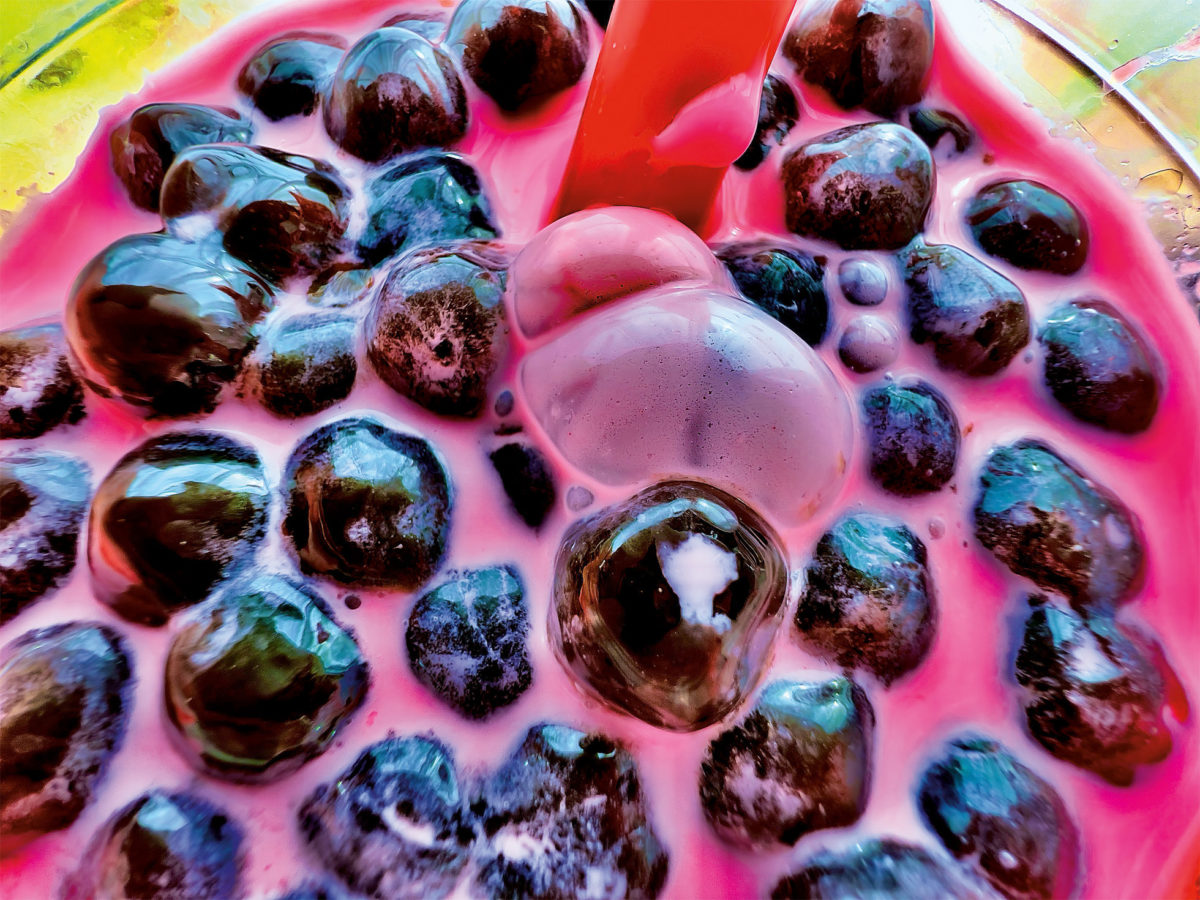 iPhone 13's macro photography is possible because of the newly calibrated Ultra Wide camera, which features a wider ƒ/1.8 aperture and a new autofocus system to bring a 92% improvement in shots taken in low-light environments. This ends up allowing for more detailed and impressive macro images. Apple has provided a few tips on how to capture the best macro photography shot so you're in with a winning chance against the inevitable flood of actual photographers who will enter as well.
Make sure to get close to your subject — you can get as close as 2 centimetres (about an inch) away.
Place the primary point of focus near the centre of the frame, as that's where the sharpest focus is when shooting in macro on iPhone.
Tap an area in the viewfinder to set a specific focus point.
Shoot at .5x to capture an Ultra Wide field of view, or try shooting at 1x for tighter framing — iPhone will automatically switch cameras as you get close while maintaining the 1x framing.
Photos may be submitted between now and February 17th. Winners will be announced in April.