Apple has officially moved away from using Intel chips for their signature MacBook family, announcing today the first round of laptops that will instead be powered by the company's proprietary M1 SoC (system on a chip).
It's a big move for the Apple Mac, which for more than 10 years has been inseparable from Intel's CPU knowhow, instead opting for in-house architecture that brings the devices closer to the iPhone – conceptually and physically.
RELATED: Apple Quietly Added A Secret Button To Your iPhone
---
---
Available for pre-order from today, the lineup spans a new MacBook Air, the 13-inch MacBook Pro and a Mac mini, all drawing strength from what's described as the most powerful chip Apple has ever made, with an industry-leading performance per watt, designed to work more harmoniously with the Macintosh operating system, Big Sur.
Sporting some serious muscle, the M1 promises to, in general, up CPU power 3.5x compared to predecessors, up GPU performance 6x, boost machine learning capabilities up to 15x faster, and allow for a battery life that doubles anything that came before it. It also represents better integration with the overall system, allowing users access to the biggest collection of apps, given the seamless crossover with software designed for the iPhone's mobile operating system.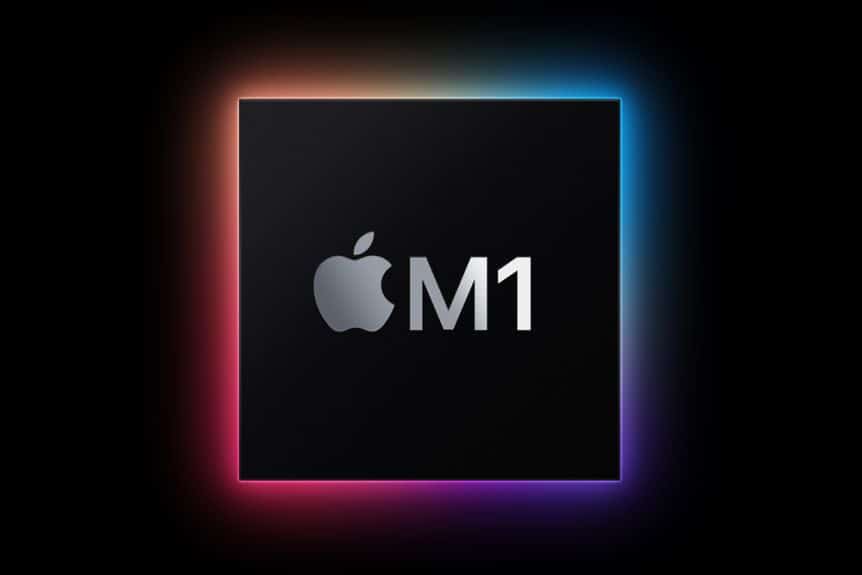 M1 x Big Sur
Years in the making, M1 is Apple's first SoC in a family of chips designed specifically for the Mac series. Combining numerous powerful technologies and concentrating them into a single chip makes it the world's fastest 8-core CPU in low-power silicon, with the fastest integrated graphics found in a personal computer. That's a considerable boost to both energy efficiency and performance, bringing the Mac forward more than just a few steps.
It also means a better stage for Big Sur, coming in a new iteration with a redesign to key apps like Safari, Messages and Maps. The OS has been completely rejigged to take full advantage of the M1's capabilities, with benefits like stronger security and a smoother user experience that should see Safari run JavaScript up to 1.5x faster with double the responsiveness of the previous version.
RELATED: Apple iPhone 12: Specs, Price, & Release Date In Australia
13-inch MacBook Air (from AU$1,599)
The most popular version of the Apple MacBook, the 13-inch MacBook Air, will be 3.5x faster than the previous generation, with support for Wi-Fi 6 and better connectivity. Although the biggest leap will be in graphical grunt, with an up to 8-core GPU for 5x the performance, perfect for more graphics-intensive games and higher frame rates. Machine Learning workloads will run up to 9x faster, so apps that use features like face recognition or object detection can now work more efficiently. Image editing should also benefit from an SSD that's 2x faster, and those working without the laptop plugged in can expect a battery life of up to 18 hours.
The new MacBook Air will now use Apple's latest image signal processor to significantly improve camera image quality with better noise reduction, greater dynamic range, and improved AI-based processing like auto white balance. Users booting up Zoom can also expect to look their best with ML-enhanced face detection, while those on the other end will look just as good on the more vibrant, true-to-life Retina display that supports P3 wide colour.
---
---
Don't expect to hear the laptop during use either. The M1's power efficiency means that designers were able to play around with a sleek wedge-shaped, fanless design, thinner and more lightweight.
RELATED: Apple Is Officially The World's Most Valuable Company
13-inch MacBook Pro (from AU$1,999)
Apple's new flagship should give creatives a powerhouse platform for their work, with promises of the 8-core M1 translating to up to 2.8x the performance of the previous generation, when paired up with the new active cooling system. That should be game-changing performance for anyone compiling code, transcoding video, or editing high-res photos, for example. The 8-core GPU will also be 5x faster – a win for game designers – while a battery life of up to 20 hours (based on video playback alone) should keep unplugged workers happy.
Weighing in at 1.4kg, it's the most compact an Apple MacBook Pro model has ever been, which has allowed for better design that includes studio-quality mics for clear recordings and calls, an improved camera for shaper images, and Apple's Pro Display XDR which supports up to 6K resolution.
Mac mini (from AU$1,099)
Apple's Mac mini desktop has now seen its first refresh since 2018, using the M1 for a performance 3x that of the previous generation. For the company's most versatile computer, the mini sure packs in a lot of horsepower, with an 8-core GPU promising a massive 6x increase in graphics performance and a machine learning workload that's 15x faster than before. Not bad for something that's one-tenth the size of a similarly-priced Windows desktop.
The device now sports an advanced thermal design to maintain the ambitious performance without heating up and making those loud buzzing noises many would expect from previous generations. There's also support for up to two displays, including Apple's typically demanding Pro Display XDR in full 6K resolution.
All three devices are now available for pre-order and, as always, configure-to-order options are also possible.