Apple's accessory run continues following successful releases like the Apple AirTag, with the company now moving to redefine the way we charge our phones when on the run. Specifically, that's the Apple MagSafe Battery Pack, formatted to fit iPhone 12 and iPhone 12 Pro models using both magnets and reverse wireless charging to snap onto the back of your phone for when you're battery needs a bit of love.
Although a few other brands, like Morphie, have already nabbed first-to-market privileges, it's clear Apple has set out to refine and add a bit more elegance to the idea of small, lightweight battery packs that you can simple slide onto the back of your phone – like a case – and remove when it's given you enough juice.
Reportedly, you'll only get roughly 5W out of the 1,360mAh MagSafe Battery Pack. That's not the fastest way to charge an iPhone, but it is easily the most convenient, and unobtrusive.
---
---
RELATED: Apple's iPhone 13 May Come With A Terabyte Storage Option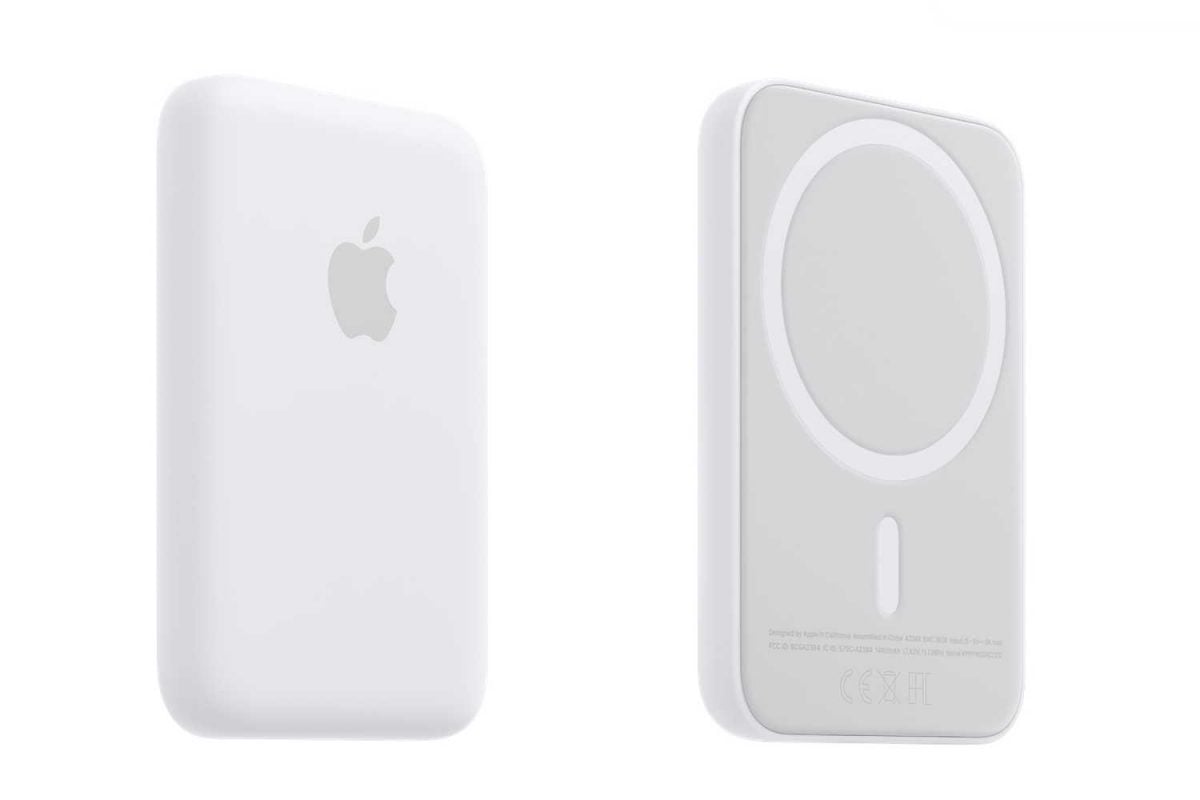 You're not going to be walking around with a chunky portable charger in your jacket pocket and a lightning cable sticking out; you'll simply just have a slight protrusion on the back of your iPhone as you snap on the thin battery pack. Just like you would have with the leather MagSafe Wallet Case Apple introduced last year.
The Apple MagSafe Battery Pack itself must be charged using a lightning cable, and can also be plugged into a power adapter while it's still attached to the iPhone. Doing so will increase the charge speed from around 5W to 15W, which still isn't the fastest but will get the job done. Apple has stated that you'll need iOS 14.7 to use the battery pack, and the company recommends using a 20W or higher USB-C power adapter and USB-C to Lightning cable to charge the device.
RELATED: Apple Is Officially The World's Most Profitable Company
When the Apple MagSafe Battery Pack is attached to your iPhone, you'll be able to monitor how much power the pack has left to give via a battery widget that'll appear on your Home Screen and Today View. Apple also suggests enabling low power mode when the accessory is attached since there have been already been reports of the Apple MagSafe Battery Pack not changing phones past 90 per cent.
Clearly, Apple is finding other ways to play around with their MagSafe series, so it makes perfect sense to follow an attachable leather wallet with a convenient, well-designed battery pack. And even if it's not as game-changing as say the Apple AirTag, it's a nice move from Apple.
The Apple MagSafe Battery Pack will launch in Australia shortly with an RRP of $139.
---
---