In a testament to timeless design, high-end Danish manufacturer Bang & Olufsen has successfully revived one of its most iconic devices, reaching all the way back to the 1970s to restore the Beogram 4000c turntable.
Just under 100 original units of the historic 4000 series turntables were tracked down and refurbished at the company's headquarters in Struer, Denmark, remodelled entirely, from the belts to the bearings, as part of a wider restoration project which seeks to give some of the brand's classic devices a bit of a 21st-century renaissance.
The return of the Beogram 4000c turntable pays homage to B&O's chief product designer at the time, Jacob Jensen, who crafted the original model with exquisite detail and an originality that was unmatched in the late 20th-century. The turntable's novel tangential tonearm, in particular, was one of the first successful iterations of that technology, complemented by an exceptionally thin and effective wand designed to perfectly track the grooves of any record at the optimum angle.
---
---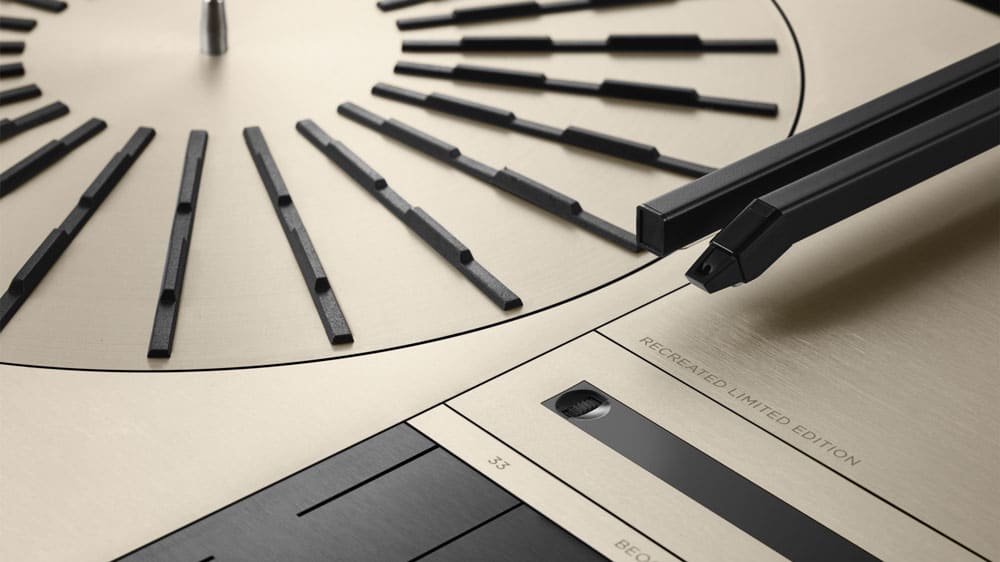 That forward-thinking partnership of exceptional aesthetics and smooth performance is now the Beogram 4000c Recreated Limited Edition, swiftly modernising what is perhaps the most coveted B&O product in the company's history. And it's appropriately hard to come by as a result, with only 95 devices getting the revivalist treatment and each coming with a hefty price tag of US$11,000.
The extensive reworks of each model have swapped out the original's natural silver finish, anodising and polishing the original aluminium parts in a warm champagne tone to add a bit of pizazz to the overall look. A new solid oak frame replaces the trim, while a new, removable dust cover protects the unit both during playback and when it's not in use.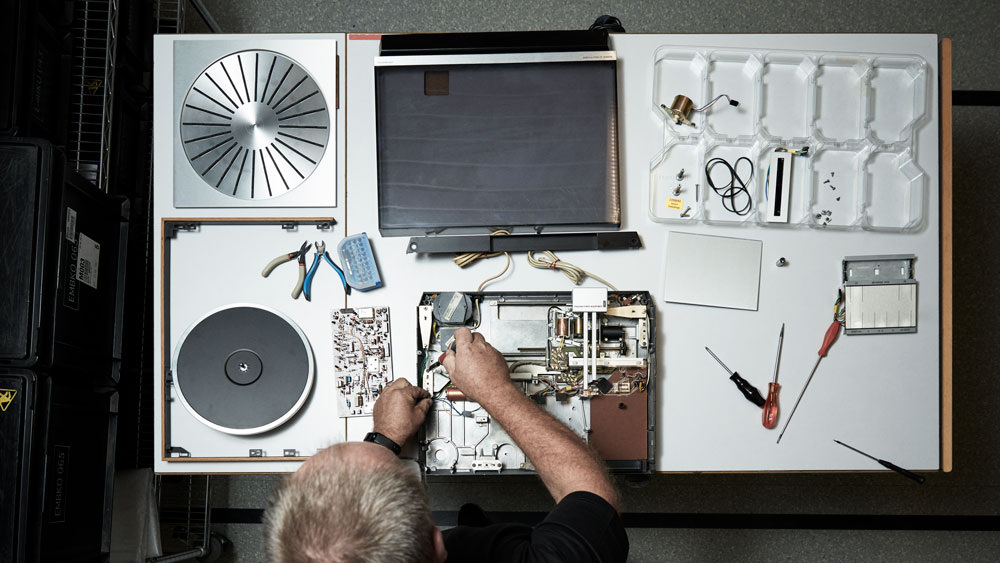 As for specs – enough space has been left inside the chassis to allow for any technological upgrades, as well as fit a new built-in phono preamplifier package, distinguishing the device from most conventional turntables by allowing users to add vinyl playback directly to any current B&O powered speakers via RCA or 3.5mm line-level connections. Sound is handled by a brand-new custom moving magnet phono cartridge, ensuring fidelity is kept to an exceptionally high standard.
If the design brief wasn't ostentatious enough, B&O ship each of the upcycled Beogram 4000c turntables in a special handcrafted, solid oak box with aluminium fittings – each numbered like a true collector's item.