Iconic audio company Bowers & Wilkins has revealed an impressive refresh to their 800 Series Diamond Speakers, offering a new flagship as part of a series of seven different speakers, designed specifically for music lovers who demand nothing but the best. And "best" really is the calling card here. The speakers are well regarded for supreme high fidelity audio thanks to an extended partnership with London's legendary Abbey Road Studios, so a Bowers & Wilkins D4 Series Speaker essentially comes with a guarantee of perfection.
Referred to as the D4 Generation, the new series consists of the two-way 805, floor-standing speakers 804, 803, and 802, centre channel speakers HTM81 and HTM82, and the flagship 801. It's the last one – the 801 – that's rightfully hogging all the attention thanks to the simply stunning images that have been released.
After six years of improvement and development, with a couple of new proprietary technologies under their belt, Bowers & Wilkins have created what they claim to be their most advanced loudspeakers to date.
---
---
The new suite of features includes a composite Biomimetic Suspension system, swapping out the conventional fabric spider you'd see with most loudspeakers, worked in the form of a rigid, aluminium top section that moves away from the wooden version of previous models. This helps filter out unwanted sounds which would otherwise be created by the conventional fabric suspension, making your music sound more transparent and natural.
The new satin walnut finish completes the picture, adding more than just a touch of elegance to the already exceptionally attractive speaker. This joins a few other colourway options including gloss black, white, and satin rosenut. Each of the Bowers & Wilkins 800 Diamond Series speakers is finished in bespoke leather, created by UK company Connolly Leather, for that extra layer of luxury.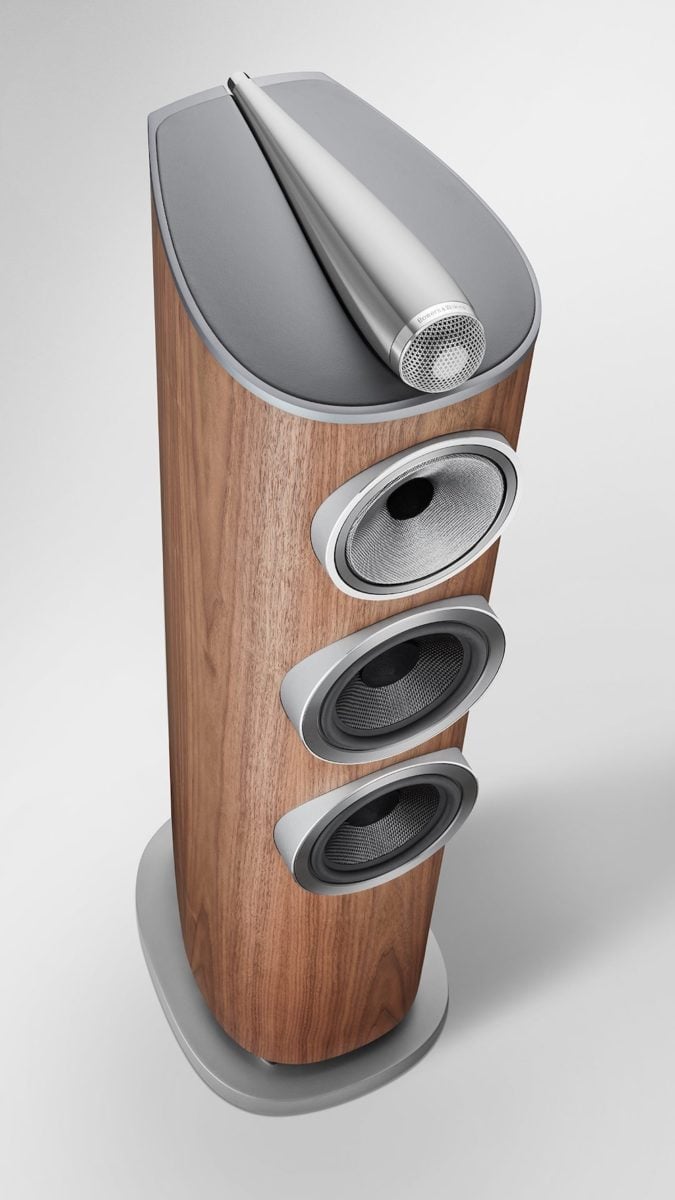 It's not all looks, of course. The overhauled 800 Series speakers include a Continuum Cone mid-range and mid/base divers, each distinguished in their own positions to help ensure instruments and vocals are heard with the utmost clarity and precision. The signature Bowers & Wilkins Fixed Suspension Transducer has also been included as a polymer ring designed to cut down on distortion at all levels of volume, helping maintain balance in the sound field even when you push this thing to the max.
Rounding out the engineering is a hallmark Solid Body Tweeter fashioned from a single piece of aluminium, featuring an elongated tube-loading system that measures almost 30 cm.
RELATED: The 6 Loudest & Most Powerful Bluetooth Speakers You Can Buy In 2021
And if none of that means much to you, maybe the prices will. Given Bowers & Wilkins are pretty much the authority on best-in-class high fidelity audio, the premium they charge is not for the average consumer. If you want to get your hands on the flagship Bowers & Wilkins D4 Series speaker, the 801, you're looking at no less than $52,900.
The price drops considerably with the other D4 speakers but still hovers around the premium benchmark. The 802 D4, 803 D4, and 804 D4 speakers will run you up $38,900, $29,900, and $18,900, respectively. Those centre speakers, perfect for a home theatre set-up, will bring the price down to $11,500 for the HTM81 D4, and $8,500 for the HTM82 D4.
---
---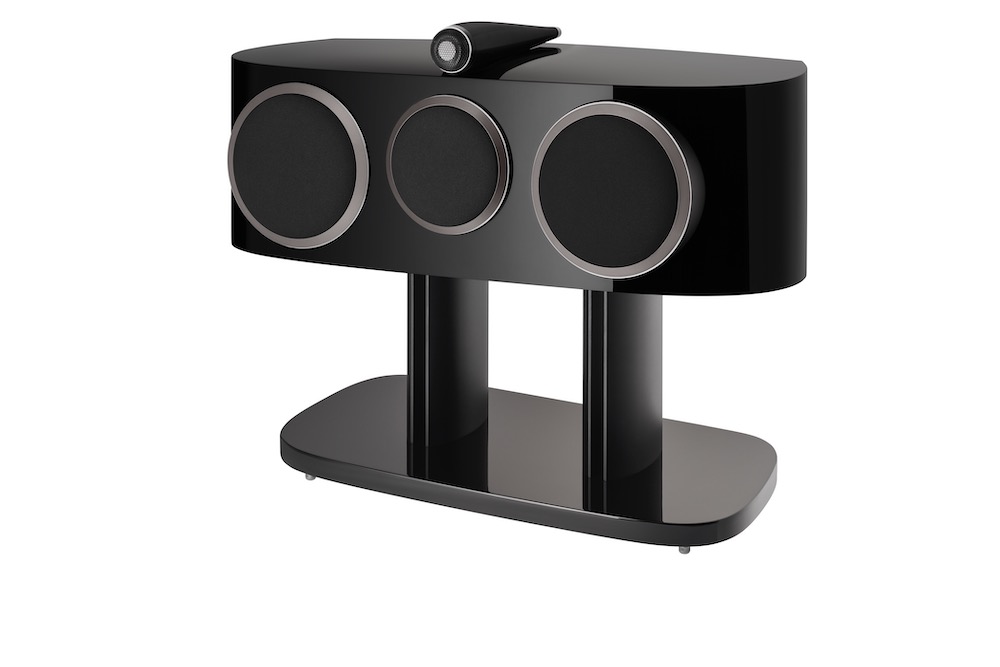 The 805 D4 stand-mounters are also priced at $11,500, with a custom-stand that goes for $1,799.
Prestigious prices, prestigious performances. Over the years Bowers & Wilkins have been used for films like Return of the Jedi and Skyfall, as well as by iconic bands like Pink Floyd and Radiohead, so you can bet once the D4 series drops in a few days, on September 1, serious (and seriously cashed-up) music lovers around the world will have no problem with the price tags.
This could also mean the predecessor models, the Bowers & Wilkins D3 Series, will soon drop in price. This isn't too much of a compromise if you're looking for a deal on high-end audio so you can listen to the lush new Kanye album in all of its meticulously produced glory.