Combining luxury automotive design and high-end audio components, a new collaboration between Bugatti and German audio firm Tidal (no relation to Jay-Z's streaming service) has produced a unique set of floorstanding speakers. Dubbed the Bugatti Royale range, the avant garde speakers have been designed as a tribute to the legendary Bugatti Type 41 – one of the most prestigious and rare models in the French luxury car company's history.
The Bugatti Type 41 was famously known as the "Royale", named for Bugatti's intention that it be the most sophisticated, expensive, and high-end automobile ever made. Only seven Royale models were produced, between 1926 and 1933, and only four were actually sold – a commercial failure mostly credited to the global economic crisis and its aftermath during that period. According to Bugatti, if one of these cars was ever put up for auction, it could be the most expensive car in the world.
RELATED: The Bugatti Bolide Is A Staggering 1,824 Horsepower Prototype
---
---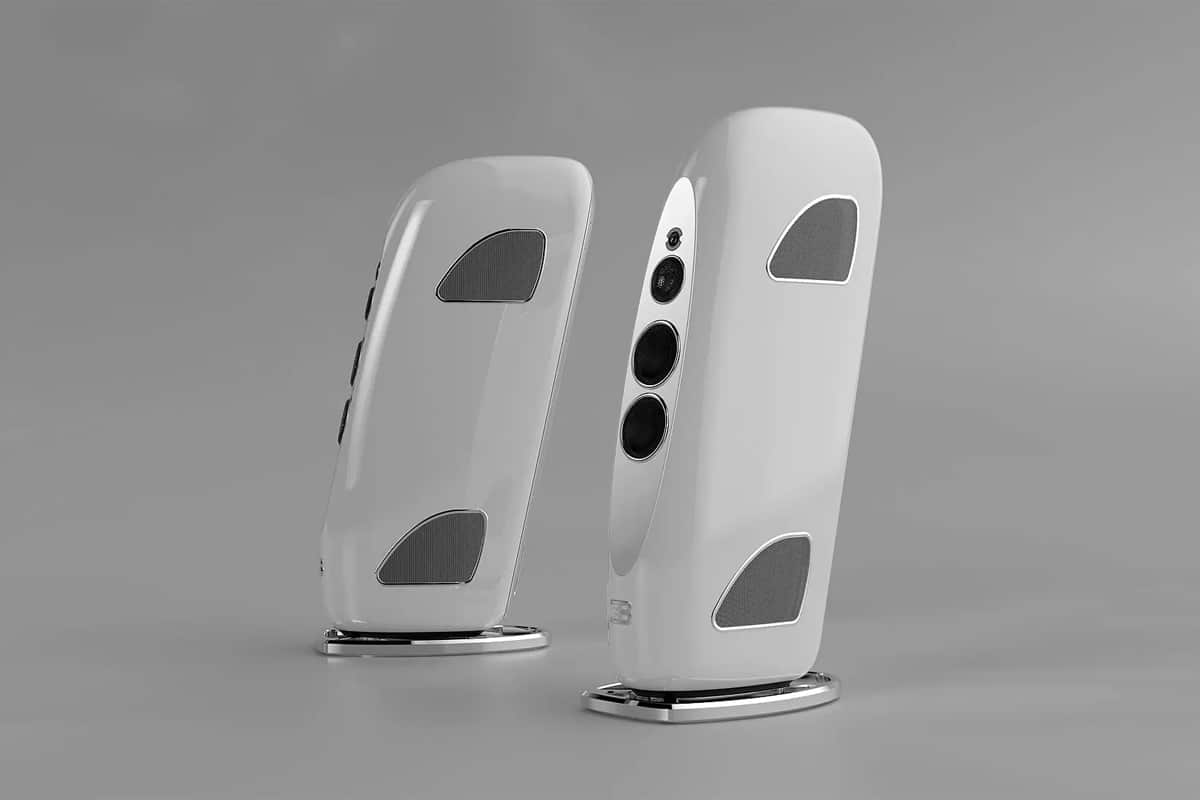 And so the bar has been set high for these speakers, which emulate Bugatti's flexible approach to their cars, offering full customisation across two cabinet themes: a 3D-shaped multi-chamber Monocoque and dual-shell Duotone. Various colourways and material combinations can be specified by prospective buyers, best chosen to complement the unique curves and jewellike details that define the devices. Buying a set will come with various options from materials like carbon fibre, precious metals, leather, polished stainless steel and dark aluminium.
Each speaker stands at almost 1.5m in height, with a respectable weight of 160kg. The sculptural, complex cabinet is complemented under the hood by diaphragms made from diamond, ceramic and light-metals, including the same high-efficiency diamond tweeter that can be found in Bugatti's cars. Rounding out the performance are four long-throw subwoofers and two front-firing woofers, as well as a high-efficiency ceramic midrange driver, which can be upgraded to diamond on buyer's discretion.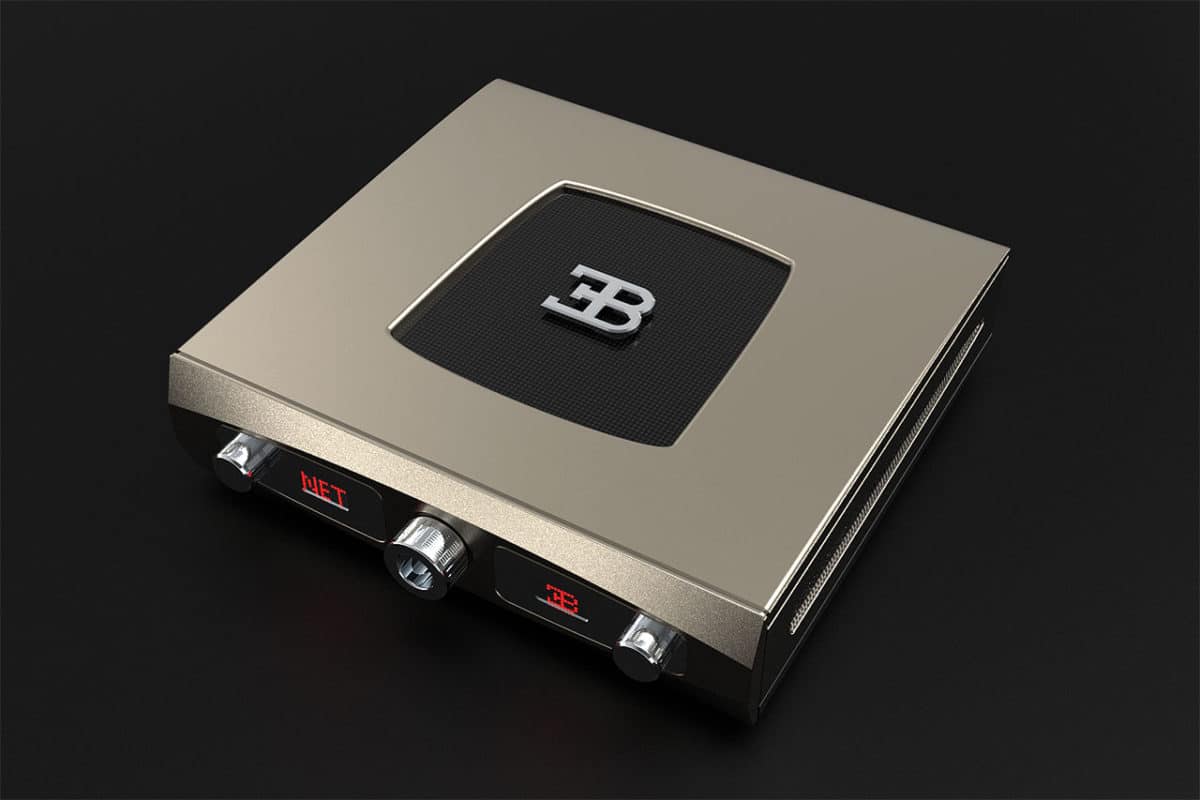 The Royale speakers come with a Buggati-branded music controller to connect the devices to various other sources like music streaming services and TVs. Although no word has been given as to whether or not the speakers themselves support any of the existing smart assistants typical of modern devices.
RELATED: Here's What A Bugatti Chiron Nespresso Machine Looks Like
Notably, the Royale series is only the start of the ambitious collaboration between these two sometimes reclusive companies, which Bugatti states will "work to establish a new category of sound systems, underpinned by unrivalled exclusivity and high quality like no other".
Actual pricing for the speakers has not yet been announced, but Tidal has said that only 15 pairs will be made available initially, manifested in the "Edition Noir" and "Edition Blanc" expressions. Contact details are listed in the link below for sales enquiries.