If you think your new 80-inch telly is impressive, wait until you cop a look at Austrian electronic company C Seed's forthcoming 301-inch behemoth, simply called the 301.
As the name suggests, the 301 measures 301-inches – about 25 feet – stands 19 foot tall and weighs an incredible 1,650kg. Made from lightweight carbon fibre and titanium, the enormous television even has the ability to fold up to save space.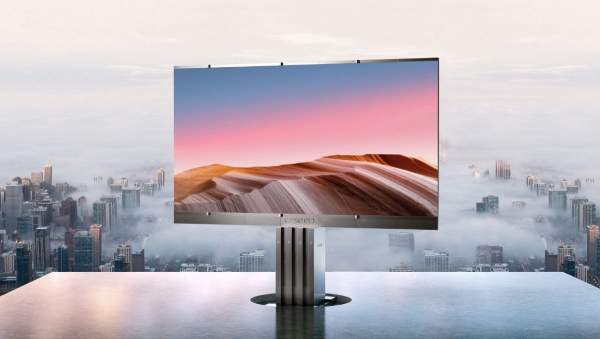 Not only is the size impressive, but the capabilities of the 301 will be unprecedented in the industry. C Seed is promising crystal clear images thanks to its luminosity of 4,500 nits, a 4:500:1 contrast ratio and 48-bit colour depth, meaning you won't have to worry about any glare from the sun.
---
---
There are almost four million LEDs processing image data up to 100,000 times per second, enabling the 301 to display 281 trillion colours. The screen also comes with HDR technology, 4K video support and a sound system that includes six broadband speakers and three subwoofers creating a total output power of 2,700 watts.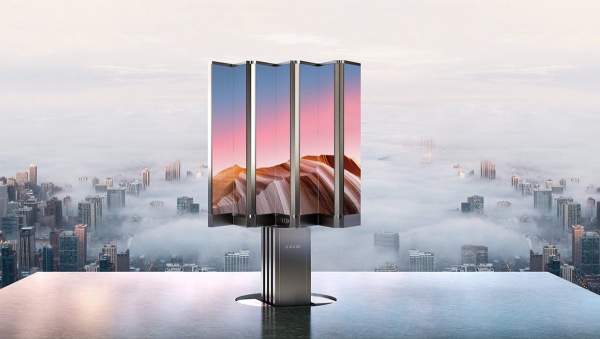 Of course, you don't want the television becoming an eyesore when not in use, so with the push of a button, the 301 can fold up and retract into its underground storage unit. It takes roughly 25 seconds for the telly to fold or unfold and an additional 40 seconds for the seven LED panels to lock into place.
As amazing as it would be to kick back with some mates for a FIFA session on the 301, it's not likely to happen anytime soon, with a retail price of AU$2.1 million sure to be a hurdle for many wishful thinking consumers.
Find out more information about the 301 at cseedtv.com.