Known for their tricked out iPhone creations, Russian makeover kings Caviar have taken things to the next level with the release of an incredibly ostentatious iPhone 11 Pro dubbed the 'Discovery Solarius'.
Constructed using an incredible half-a-kilogram of gold and 137 yellow diamond sunstones, the weighty design's party trick is the tourbillon timepiece embedded into the back of the iPhone to "symbolise the eternal life that the Sun gives to our planet".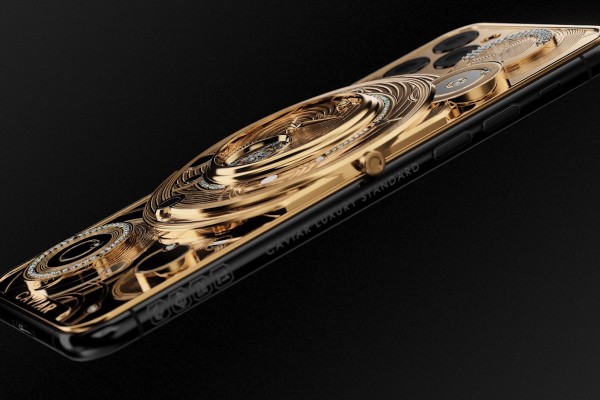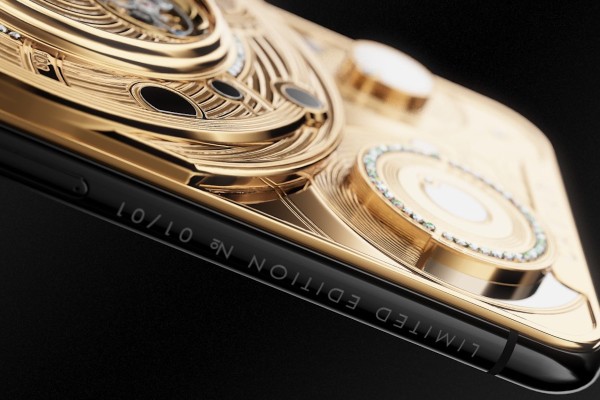 There are only a limited number of these spectacular iPhones available, with each featuring gold detailing and the stunning intricacies of a tourbillon watch. As you'd damn well expect, these phones aren't cheap. The 64GB version is listed for a touch over AU$100,000, but for that price, you may as well cough up a few grand extra and get the 512GB option for around AU$104,000.
---
---
Along with the extravagant Solarius model, there are three other iPhones available in this constellation-themed collection – the Mars, the Moon and the Tsarev Meteorite. All three are said to come with an actual stone taken from each of the celestial bodies (you read that correctly) with these limited edition iPhones ranging between AU$11,700 and AU$12,000. Perfect for the space fanatic who doesn't suit the gold-plated vibe.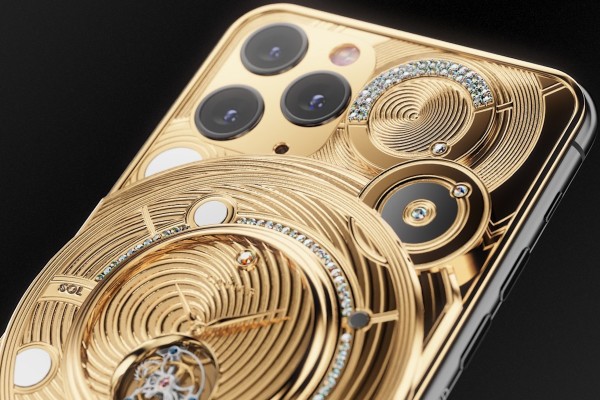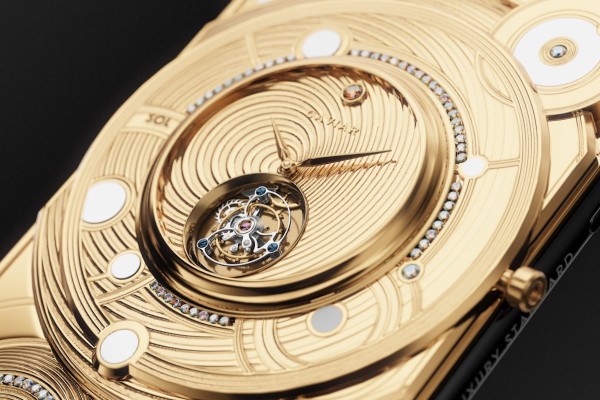 Check out more of Caviar's super-limited creations at caviar.global and if you're a fan of gold iPhones, be sure to feast your eyes on these 24k gold plated Champions League iPhones the Liverpool FC squad were gifted earlier this year after their massive Champions League victory over Tottenham.
RELATED: How Much It Really Costs Apple To Make An iPhone 11 Pro Max