Just recently, we reported on a 20kg solid gold version of the Sony PlayStation 5 from Russian jewellers Caviar, who have a noted history of covering luxurious items in resplendent gold frames. That chunkier version of an already chunky next-gen console came with a hefty AU$2.4 million price tag. But that's far from the only shiny new piece of tech that Caviar has given the midas touch – there are now two gold versions of the Apple AirPods Max.
Although many already consider Apple's first over-ear headphones to be excessively priced, Caviar has doubled down on the company's expensive taste with "Gold White" and "Gold Black" Apple AirPods Max, blending high-quality sound and head-turning lavishness. Note that this isn't at all the first time Caviar has taken a new Apple product and added their considerable heft, with one of their most recent works being an 18-carat gold touch-up to the Apple AirPods.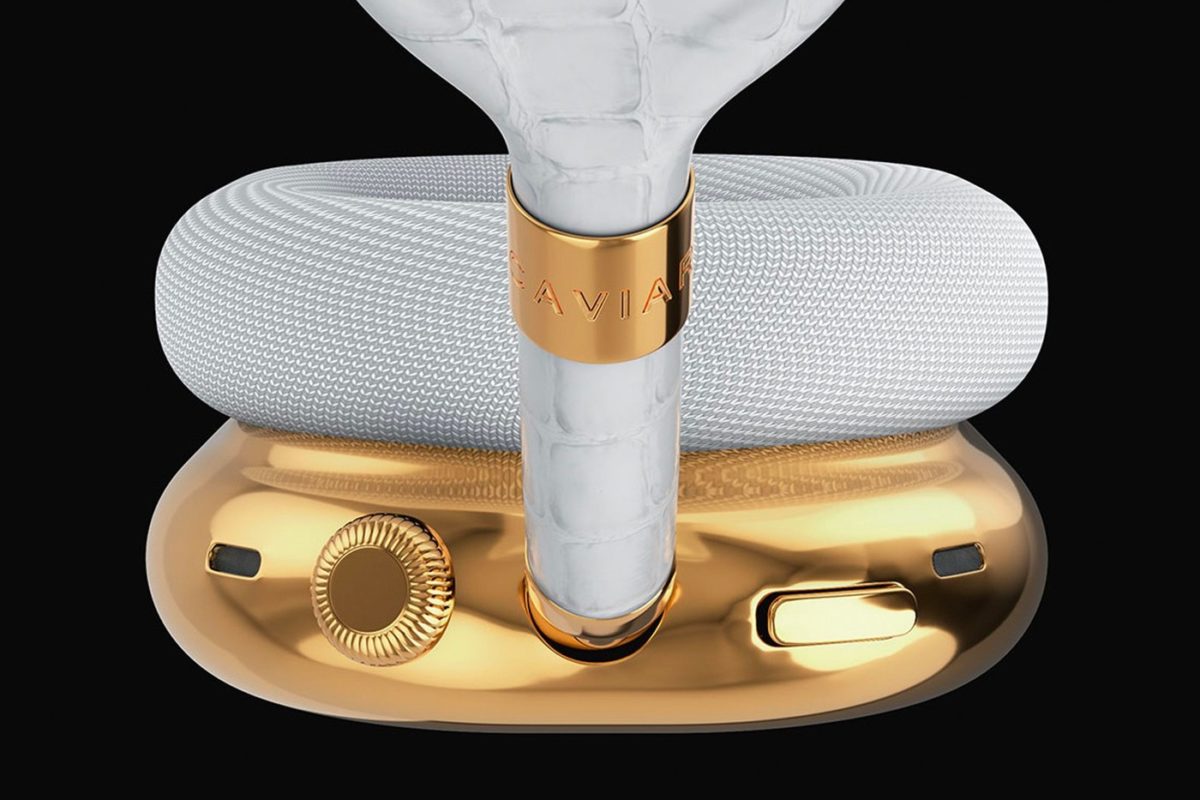 RELATED: Apple Drop Over The Ear AirPods Max Headphones For $899
---
---
Caviar indicates their design inspiration is nothing more than to emphasise "the status of the owners and their impeccable taste", creating a true statement of wealth from 750 grams and 18-carat yellow gold, complemented by finely textured crocodile leather.
Each set of headphones comes with two gold rings with Caviar inscriptions applied to the headband. But there will only be two sets made in total – one being the "Gold White", and the other the "Gold Black". Both will reportedly be priced at US$108,000 (~AU$138,419) each.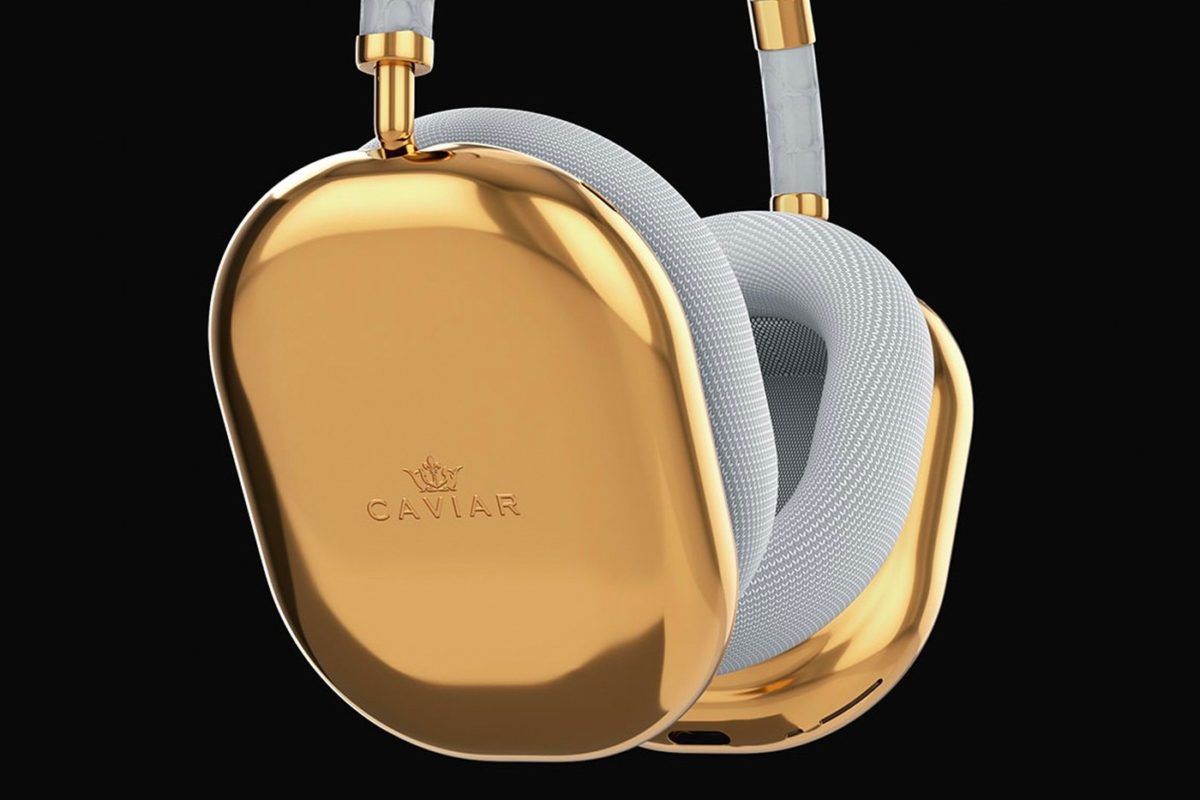 Other than the baller aesthetic, it doesn't seem like the sets will be any different under the hood. They will still sport Apple's custom-designed 40mm dynamic driver for "rich, deep bass, accurate mid-ranges, and crisp, clean high-frequency extension so every note can be heard". Performance will also be driven by a unique dual neodymium ring magnet motor, for superior and consistent harmonic distortion of less than 1% across the entire audible range. And, of course, Apple's signature H1 Chip will keep the high-fidelity audio modes and various noise-cancelling levels working like a charm.
The Caviar Apple AirPods Max will be available to purchase sometime this year.