Like a swarm of bees or a mosquito when you're trying to sleep, the distinctive buzzing of a drone has the ability to cut through the din no matter where you are. Or at least, that was true when they first arrived on the market. Not anymore. The newest generations are smaller, smarter, and quieter than ever. Few more so than the brand new DJI Mini 2.

Ultra-light and easy to fly, the DJI Mini 2 is one of the quietest and most accessible drones out right now.

Perfect for beginners, yet packed with features professionals will appreciate, it also feels like a genuine upgrade to the original Mavic Mini. And it still weighs just 249g.

Size matters in the drone world. Just like the previous Mini 1, this new version clocks just slightly under the internationally agreed 250g threshold, which requires you to register your drone with your local aviation authority. The Civil Aviation Safety Authority (CASA) here in Australia doesn't look too kindly on unregistered drones, dishing out hefty fines of over $11,000. Flying under the radar is a literal advantage.

The new Mini 2 may be little pricey for an entry-level option, with an RRP of $749 for the standard package or $949 as part of the Fly More Combo, but it comes with a serious pedigree. Its Chinese manufacturer DJI is arguably one of the best in the drone business, with their quality, portability, and features leaving the majority of their competitors in the dust.
Things We Love About The DJI Mini 2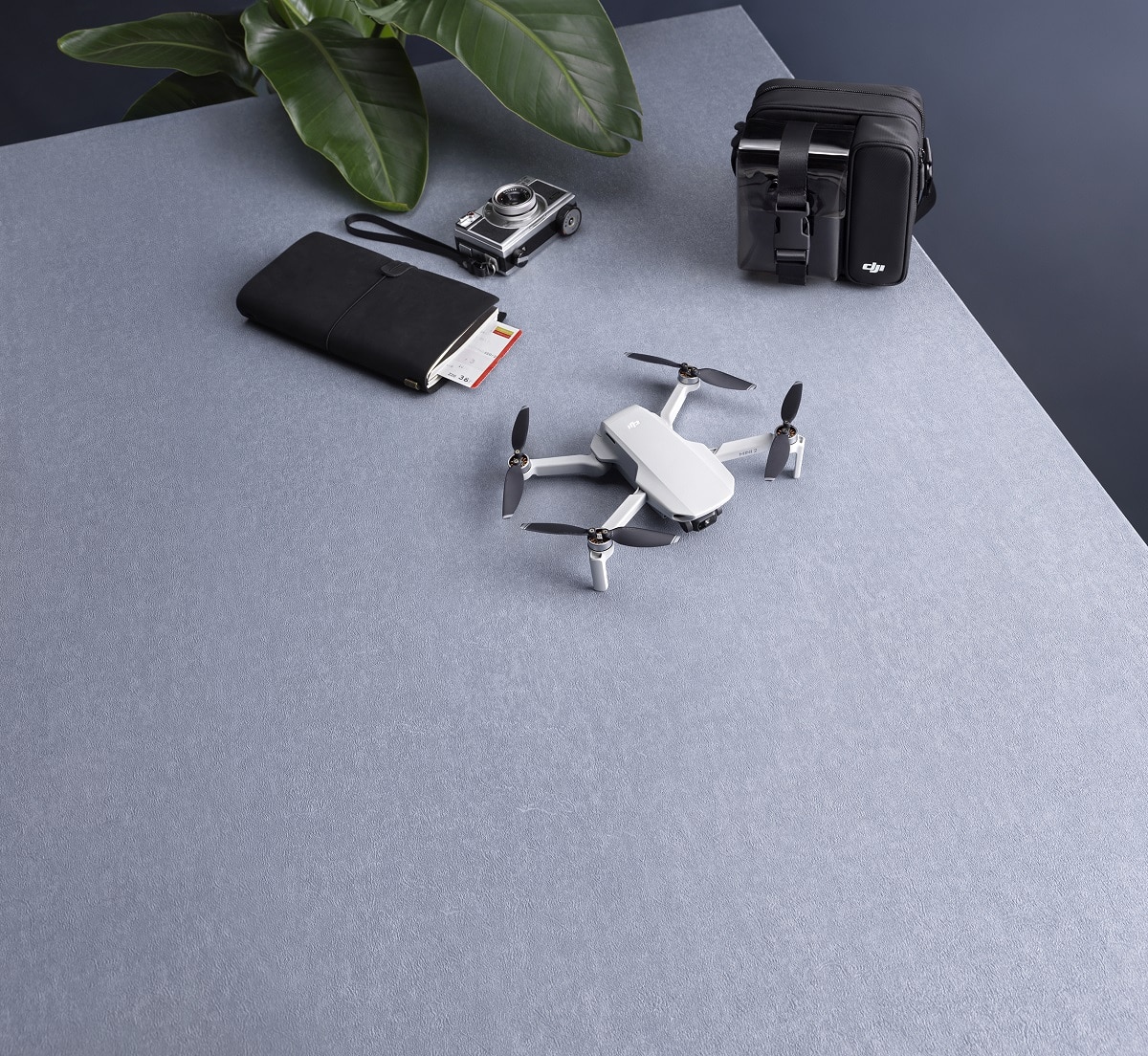 Design
Physically, the design hasn't changed much from the first generation. Side-by-side you'd be hard-pressed to tell the difference. If it ain't broke, don't fix it… Under the hood is a very different beast though. Improved imaging capabilities, enhanced stabilisation, and a hugely extended transmission range are just a few of the new and noteworthy features.
---
---
Nifty Camera

The Mini 2 is now capable of shooting gorgeous 4K/30fps footage, while still images are crisp and clear thanks to the 1/2.3-inch sensor and 12-megapixel camera. Its 3-axis gimbal, which helps compensate for movement and wind, means footage is now a lot less shaky. Quieter blades also help to make the drone feel less intrusive when flying near others.
Extended Transmission Range
The most welcome improvement is the extended transmission range. Now
featuring DJI's own OcuSync 2.0 transmission tech, which supports dual frequency bands at 2.4 GHz and 5.8 GHz, the Mini 2 boasts an impressive maximum range of up to 10km – well up on the previous 4km from the Mini 1.
Small Learning Curve
When it comes to flying, the learning curve is swift. A brief tutorial via the DJI Fly app is all you need to get started. The app comes with five pre-set QuickShots (e.g. circle, spiral and the classic 'rocket' shot), helping to make even the most average subject look good. Just be sure to always keep your eyes on the drone. The Mini 2 is now so quiet you won't have sound to fall back on when it's further than 20 metres away.

Sharing and editing your footage is simple too, with the DJI Fly app featuring an intuitive suite with a selection of tools, tunes and filters, along with pre-programmed templates to showcase its capabilities. Most templates come in at 20 seconds or less, with the more interesting ones without text around 12 seconds. As a video editing novice, it would have been nice to be able to extend those templates out.
RELATED: WATCH – Drone Crashes Straight Into Erupting Icelandic Volcano
And Things We Don't Love…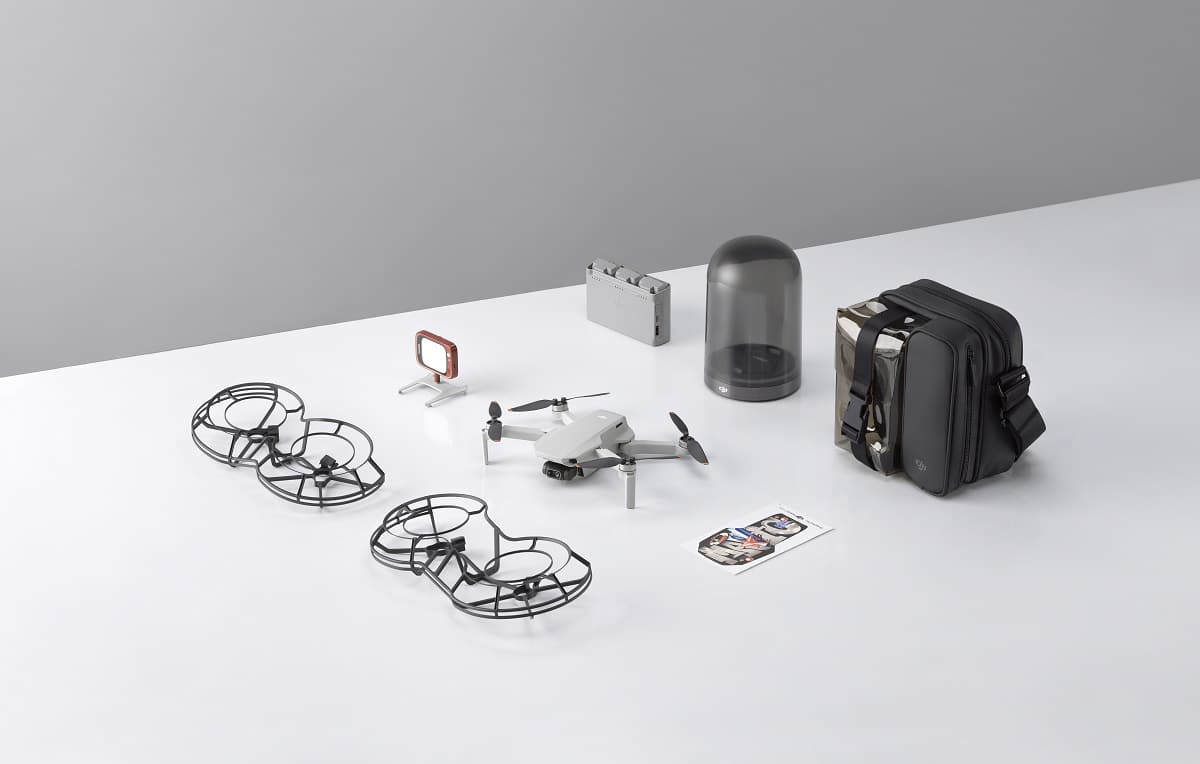 Some Great Features Have Been Cut
---
---
Which leads me to the biggest downside, and it's one which could be the decider for a few buyers. The trade-off for the compact size means some of the more popular features of other DJI models, like obstacle avoidance and ActiveTrack found in the Mavic Air 2, aren't available in this model. This is particularly obvious when you use the 'return to home' function. If you're not careful the drone may fly straight into a tree or building.
Very Dependant On Light Conditions
Image quality also isn't the greatest in low light conditions compared to the Air 2, although that model is almost twice the price. Golden hour is stunning, as always, but when the sun fades over the horizon images can become quite grainy. If you're only planning to shoot during the day though you'll probably never notice it.
Is the DJI Mini 2 Worth Your Money?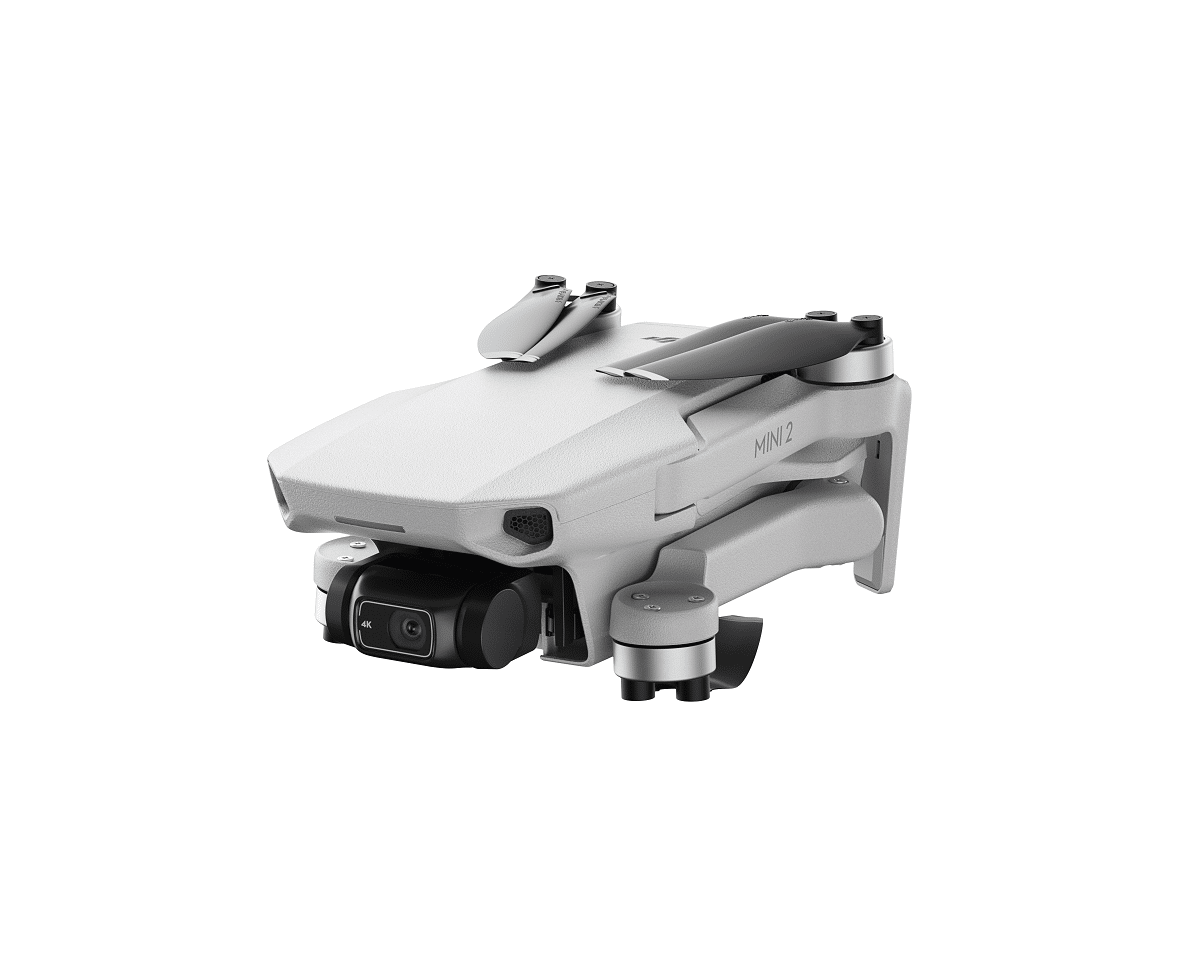 Available on its own with a remote controller and a single battery ($749), or as part of the 'Fly More Combo' ($949) with three batteries, a charging hub and a shoulder bag, the Mini 2 a compact device that's easy to use out of the box.

There are also add-on accessories like propeller guards, a glass-domed charging display case and an upgraded carry bag.

Whether you're a serious photographer or just looking to dip your toe into the drone scene, the Mini 2 is a fantastic option. It's the kind of drone you can throw over your shoulder on the way out the door. But if you're after something a bit more advanced, the Mavic Air 2 may be a better option.

Still, whatever the shortcomings, the Mini 2 is likely to win a lot of fans and it could be the drone that finally makes this content-creating favourite style of photography and videography accessible to everyone.
If you're keen on the DJI Mini 2, you can check out the key specs below and then head to the official DJI website to grab one.
Take-Off Weight: 249g
Dimensions: 138 x 81 x 58mm folded; 159 x 203 x 56mm unfolded
Max Flight Time: 31 minutes
Max Speed: 57.6 km/h in sport mode; 36km/h normal
Sensor: 1/2.3-inch CMOS
Max Photo Resolution: 4K @ 30fps
Max Video Resolution: 12 megapixels
On a tech review binge? Check out these reviews for the Huawei Watch Fit and Google Pixel 5.