After a lengthy development stage conducted by 370 engineers around the world, Dyson have created its most powerful and intelligent vacuum yet: the Dyson V15 Detect. Capable of searching out hidden dust as small as 10 microns using laser technology, the company promises a deep clean like nothing before.
In the words of Sir James Dyson himself, detection alone simply isn't enough. Which is why the V15 Detect houses a Dyson Hyperdymium motor that generates up to 230 air watts of suction, as well as featuring a 5-stage filtration system that reportedly captures 99.99% of dust particles.
"We remove and meticulously size and count the particles 15,000 times a second using an acoustic piezo sensor, which converts vibrations into electrical signals, displaying precisely the size and number of particles sucked up on an LCD at the back of the vacuum," explains Dyson.
---
---
RELATED: The ColdSnap Will Give You Soft Serve Ice Cream On Demand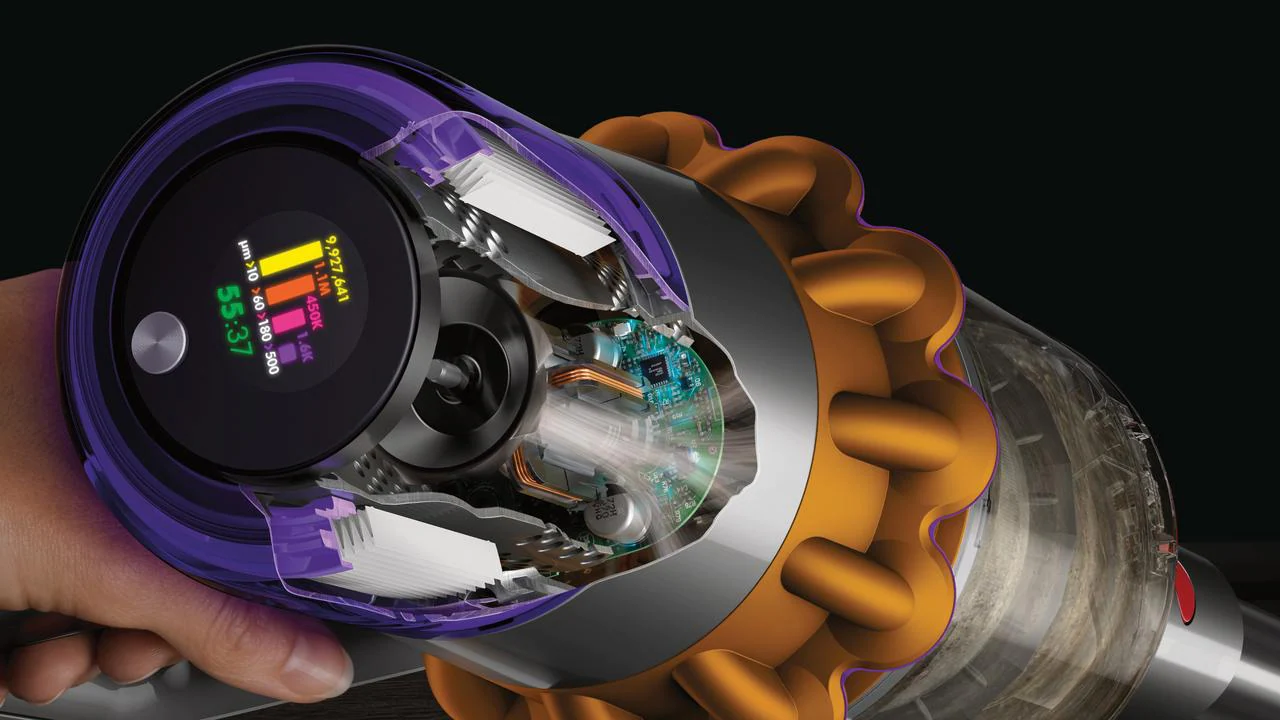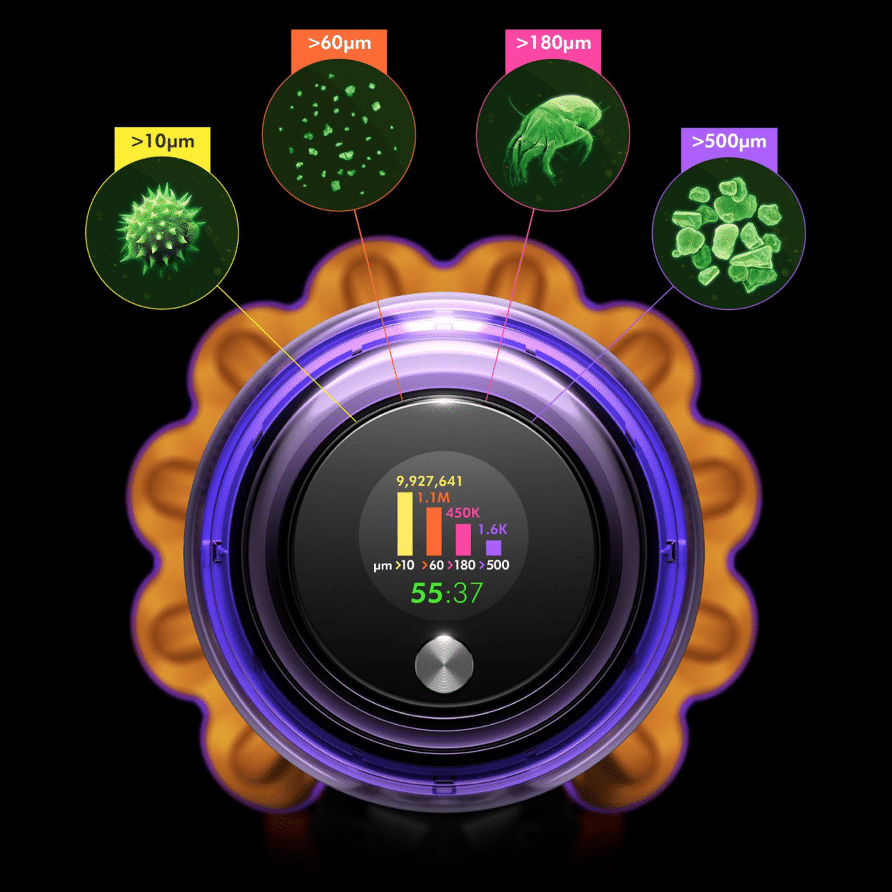 "As engineers, our job is to solve daily problems, and the past 12 months has created plenty of new ones with more time spent indoors. We are all cleaning more frequently, trying to remove the additional house dust, but desperate for peace of mind that our homes are truly clean."
"The Dyson V15 is both powerful and intelligent, giving the ultimate reassurance – scientific proof of a healthier, cleaner home."
The V15 Detect also comes with some anti-tangle measures. For one, it ships with a small conical brush that's specifically designed to clean hair and fur from upholstered surfaces, forcing strands to make the internal transition smoothly; for another, the High Torque Cleaner Head has over 50 polycarbonate teeth arranged in a fashion that prevents tangles around the bristles.
This innovation will, however, cost you a fair amount – $699 to be exact (available to purchase in the US now, coming to Australia soon).
Check out a demonstration of the Dyson V15 Detect below from none other than Sir James Dyson himself.