Today Google announced their latest application, the saving grace to personal travel planning, Google Trips. Utilising the power of Google Maps and the collated information from other travellers, Google Trips helps you curate and plan the most perfect, carefree trip. It helps you keep track of your reservations, flights, top attractions and even recommended restaurants and bars from friends – and most importantly makes sure it is accessible offline. Yep, that's right, no WiFi.
So before you jet off, plan your days, know the required travel times and make sure you truly utilise your time in your city of choice. The editorial guides are a combination of crowd-sourced and curated information from other travellers and the application will make suggestions based on your Google history. The app is free and requires you to sign in using your Google account.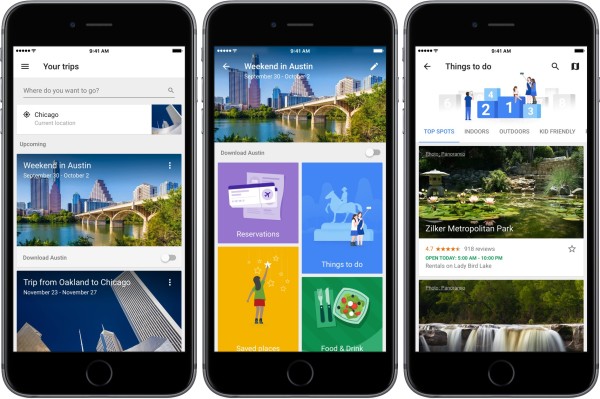 Whilst there are some strong competitors in this space, they generally focus on the business use of such applications. Google Trips is very much focused on the individual, and hopes to not only be the default application for planning a trip, but the 'go-to' tool once they have actually arrived at their destination. The heart of the application therefore, is the 'Things to Do' section, which is no doubt the spot where Google truly have the power to dominate. Already their online search function in this space helps curate and distill the key attractions in any location, so this application will no doubt build on this and keep it all in the one place. If there is connection to data or WiFi, the application will pull in additional information like opening hours and weather, resulting in other recommendations such as indoor activities if it is raining, for instance.
---
---
So essentially – what I am telling you is regardless of your situation, WiFi or not, provided you have a smart phone on you (it is available on Android and iOS), you're all good. Get Google Trips here.