Here at Boss Hunting, we've made careers out of experiencing the coolest and most premium version of just about everything life has to offer. To the point where anything that claims to be 'class-topping' or 'premium' is met with a slight weariness-cum-scepticism on our end. So you can imagine our surprise when the HUAWEI MateBook X Pro not only lived up to expectations – but shattered every notion of what we considered to be 'elite'.
When it comes to ultrabooks, there's elite… and then there's MateBook X Pro elite. Somehow managing to improve on what many believed to be a firm ceiling cemented by the 2019 model, we're willing to claim this flagship product is more than worth the price tag.
Here's what you need to know.
---
---
Specs
Processor: 10th Gen Intel® Core™ i7-10510U (1.8 GHz)
RAM: 16 GB
Boot Drive: SSD
Capacity: 1 TB
Screen Size: 13.9 inches
Resolution: 3000 x 2000 (3K)
Refresh Rate: 60 Hz
Graphics Processor: Nvidia GeForce MX250
Graphics Memory: 2 GB
Wireless Networking: 802.11ax, Bluetooth
Dimensions: 0.57 x 12 x 8.5 inches
Weight: 1.33 kg
OS: Windows 10 Home
One of the sexiest ultrabook designs going around
It's sleek, elegant to the touch, and one of the most portable laptops available on the market right now. Certainly more portable than what most have experienced. In fact, at 14.6mm, it even beats the Macbook Air at its thickest point.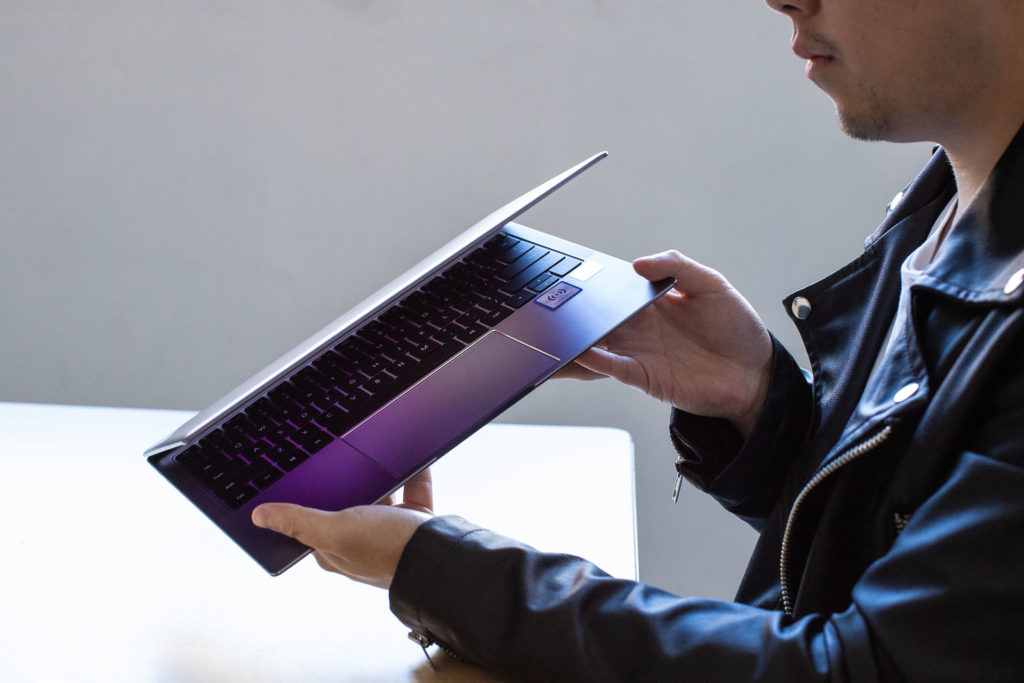 Something that must be remarked upon is just how good the MateBook X Pro feels, both visually and under your fingers. While the former practically speaks for itself, the latter is almost a challenge to adequately explain using words alone. Suffice it to say, whether you're carrying it in your hand or making use of the deliciously ergonomic keyboard and trackpad, it's clear this particular feat of engineering is about 360 pleasure.
While this may be more of a personal inclination than anything else, I feel the need to applaud the ports. More specifically, the variety of ports. In this strange transition age of tech where many opt for either all USB-C or just regular old USB 3.0, leaving consumers scrambling to get ahold of a million adaptors, Huawei has had the forethought to consider user needs and throw 'em all in.
We need to talk about that screen…
The first thing you'll notice about the HUAWEI MateBook X Pro will undoubtedly be the screen. Not just the clarity and vivid details – which we'll get to in a moment – but the sheer amount of screen provided. With almost no bezel, there's an eyebrow-raising 91% screen-to-body ratio providing a borderless experience.
The MateBook X Pro showcases a gorgeous 3K native screen resolution, which you'll be pleased to hear is backed up with all the right stuff. Like I said before, clarity of image and with vivid details. As a (positive) consequence, websites, applications, and general navigation will feel far more comfortable.
And then there's the matter of the touchscreen. Here, you can scroll, zoom, and select to your heart's content. The interactive calibration is among some of the best we've encountered thus far – which is apparently taken to a whole different level with a stylus.
Performance that'll get you where you're going
The MateBook X Pro has all the technical grunt required for both day-to-day and heavier duty use. Beyond the technical grunt, even the little things are something you'll come to appreciate.
---
---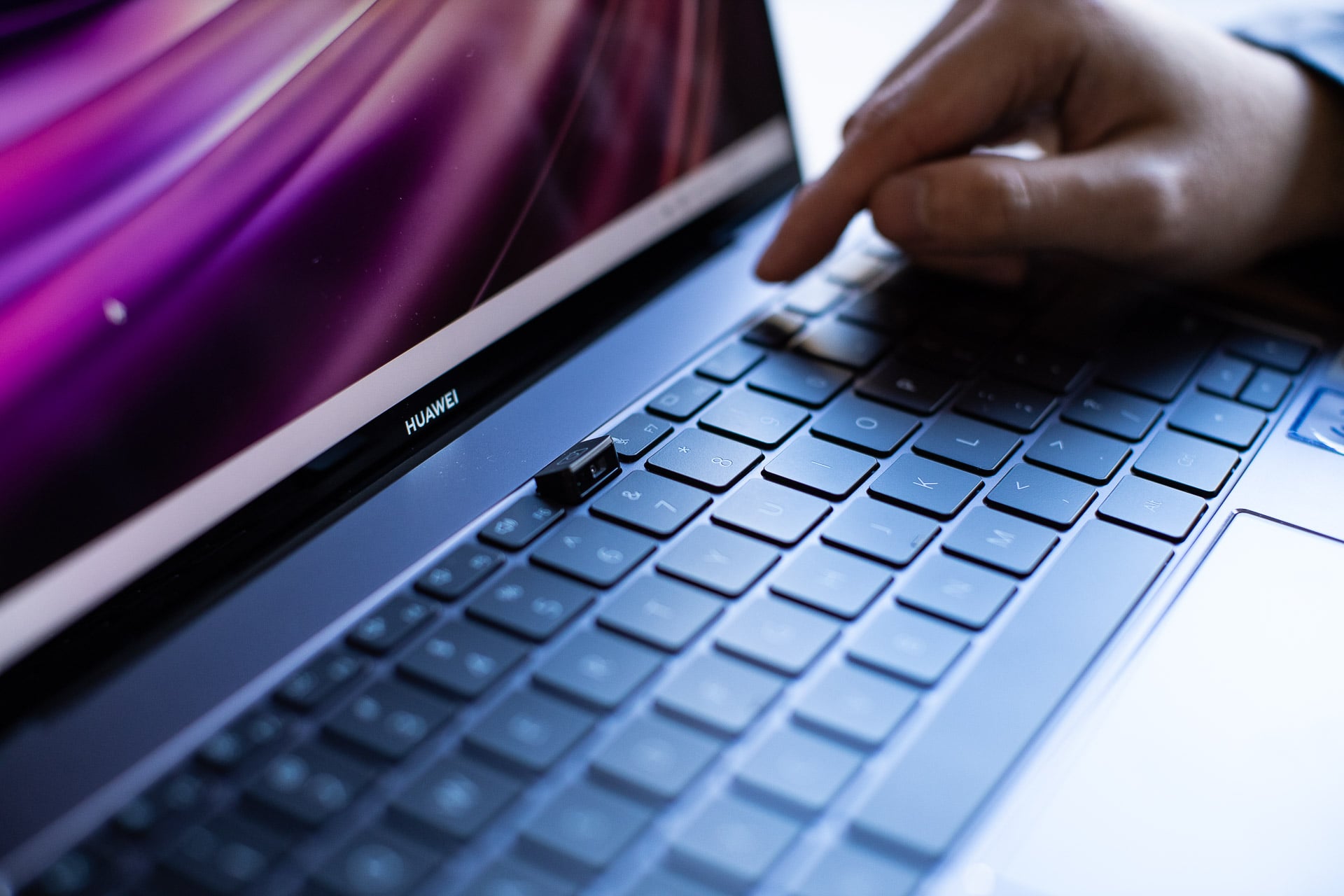 Fingerprint ID, for one, has been integrated right on top of the power button, allowing you to seamlessly and securely unlock the laptop. More notably, there's the introduction of Huawei Share – a function which connects your laptop and smartphone without an internet connection; displaying screen-on-screen, you can view files, drag and drop files, edit the files, while accessing the likes of messaging using your mouse and keyboard.
The dream team of an Intel® Core™ i7 and NVIDIA GeForce MX250 processor, backed with 16GB of ram, kept an impressive pace no matter what was thrown at it. Your standard composition of an article, the hundred-tab Google Chrome research sprint, editing a 4K video in Adobe Premiere Pro, logging a sly session of Warzone, and of course, the all-important Netflix binge session after knock-off.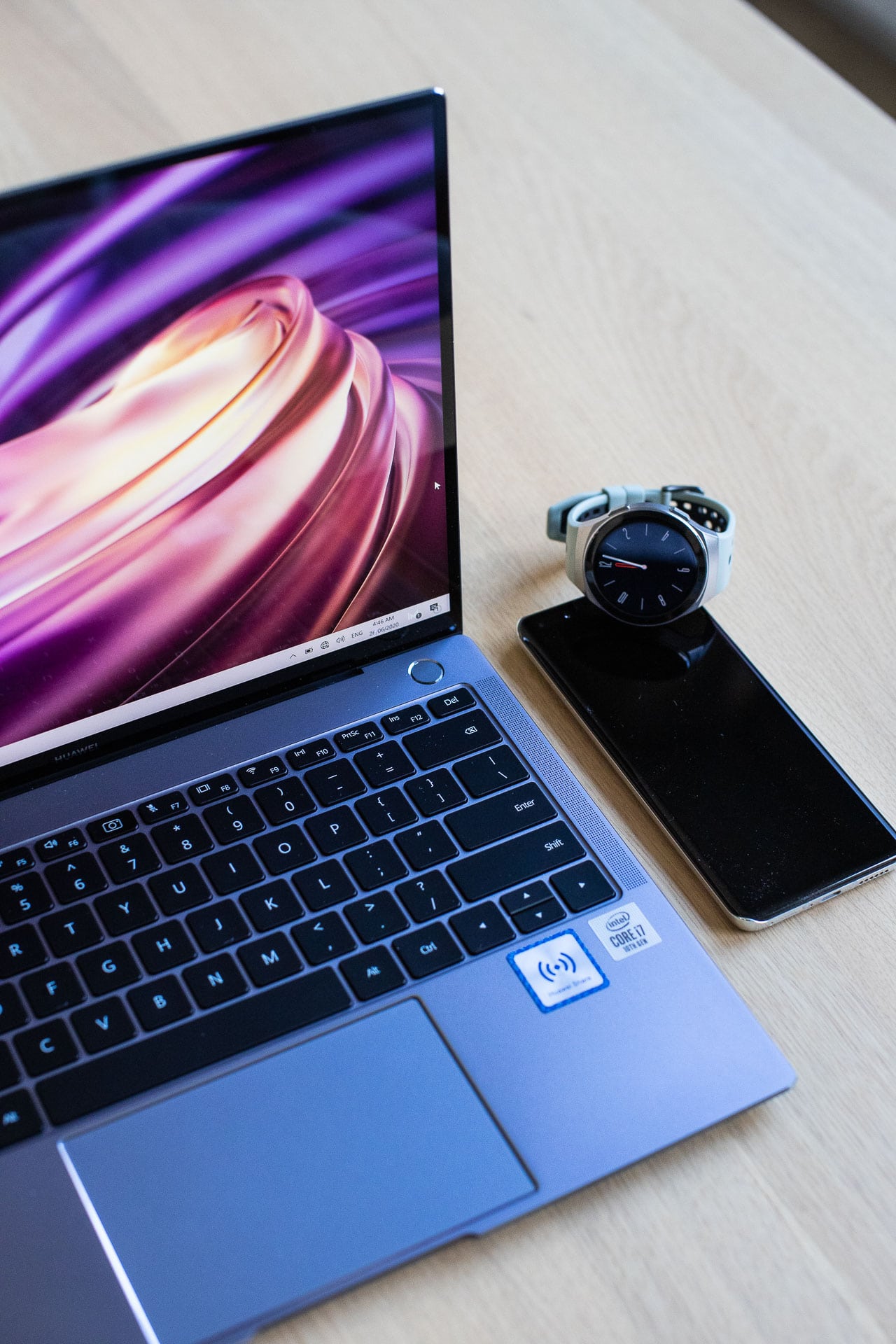 In terms of battery life, with a monstrous battery pack, the HUAWEI MateBook X Pro is rated for the following (as per official metric):
11 hours of browsing
13 hours of video playback
15 hours of regular work
The cherry on top? You get 6 hours of use from a 30-minute charge.
The
only

laptop you'll ever need?

It's a sizeable call, but we're willing to back it – the HUAWEI MateBook X Pro is the only laptop you'll need to ride out the foreseeable future. With a striking and well-considered design, utility intended to facilitate with helping you go the distance, and a premium packaging that expresses an ethos that's nothing short of 'elite' – in the best possible way – this is a certifiable step above the competition.

For a limited period until the EOFY (June 30th), you can cop a tidy discount on selected Huawei products. $200 off Huawei's flagship P40 Pro smartphone, $200 off MateBooks, up to 25% off the GT 2 / GT 2e smartwatches, and more. Check out the Huawei website for details.

This article is proudly presented in partnership with Huawei. Thank you for supporting the brands who support Boss Hunting.